It's all about the organic, artisanal, and natural rave nowadays, and the official albeit questionable stamp of approval has gone around rating products, from hotdogs to lollipops, as the real deal. We get the frustration, but it's definitely not an eye-rolling matter when such qualifiers are attached to where they should be: the most basic ingredients that go into every food we eat.
Fairly new players in the farming industry, such as Earthbeat Farms and Teraoka Family Farm headed both by millennials, are looking to shake up this food-loving generation and show us why going natural is the future.
It's a welcome change to have young blood in agriculture. During the Grow Asia Agricultural Forum held in Makati City on May 21, 2014, then Presidential Assistant for Food Security and Agricultural Modernization Francis Pangilinan mentioned how Filipino farmers are an "endangered species" averaging 57 years of age. But there's been a rise of young farmers globally. A 2011 article by www.npr.org talks about the surge of young people trying their hands on agriculture, focusing on organic farming.
The main reason why? The growing concern for the environment. And it's grabbing the attention of both consumers and producers. In a generation of prosumers brought about by the information era, the Georgetown Environmental Law Review wrote in 2016, "Millennials are willing to spend more for products that are environmentally friendly. Millennials willing to pay more for products and services from companies committed to positive environmental and social change increased from 55% in 2014 to 72% in 2015."
Enzo Pinga of Earthbeat Farms and Raphael Teraoka Dacones of Teraoka Family Farm share with Bitesized.ph how they delved into organic farming and why we should embrace the practice as they embrace their passion for the environment. Here are their stories.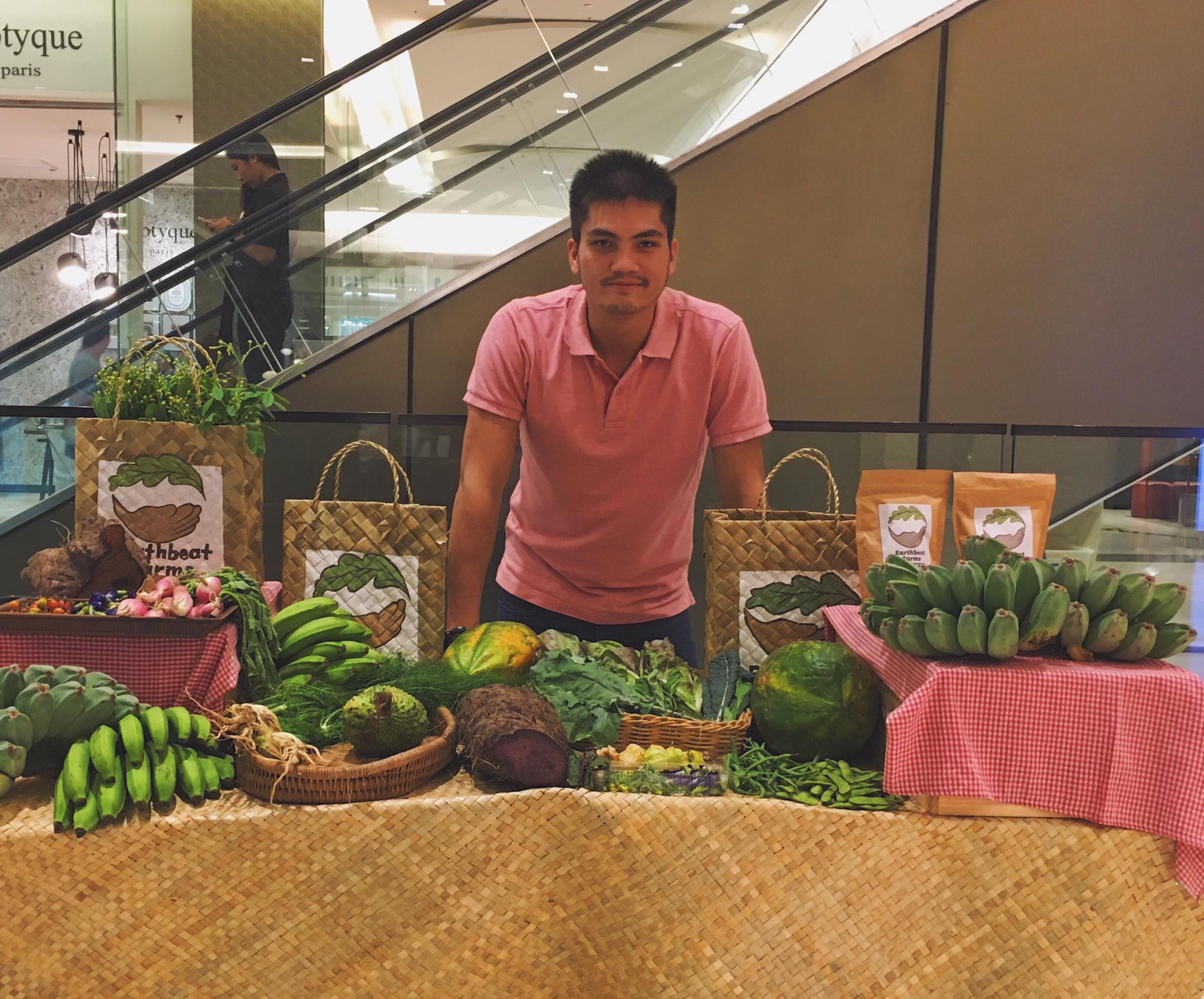 Enzo Pinga, 27 Years Old, Chief Farmer And Chief Operating Office Of Earthbeat Farms
Enzo Pinga heads Earthbeat Farms in San Pablo, Laguna. Established in August 2015, Enzo is creating quite a buzz with the farm's agroecology and regenerative agricultural practices.
Organic doesn't just mean doing away with pesticides and synthetic fertilizers. To be able to provide sustainably fertile soil that produces healthy, fresh, and clean produce requires so much more than just shunning anything unnatural.
In a nutshell, organic farming must avoid synthetic inputs and use organic waste, biological materials, and beneficial microbes to encourage the soil's biological activity and good health. This goes along with crop rotations and crop residues to control pests, weeds, and disease. It's also about learning the biological systems to know when is the best season to plant produce to make sure they're well protected and optimally nutritious.
Organic farming allows one to revere the land being working on. The farmer honors that he is just a steward rather than the possessor. It's a grounding experience that attracts farmers like Enzo to revive this age-old practice.
Earthbeat Farms' one-hectare property grows a variety of produce from greens like lettuce, arugula, and kale, to culinary herbs and edible flowers, native and seasonal fruits, and specialty produce such as fennel, purple corn, and heirloom tomatoes. Catering to households and institutions, Enzo shares how Earthbeat aims to promote sustainable farming practices, provide other farmers with access to markets, and inspire young people to get into agriculture.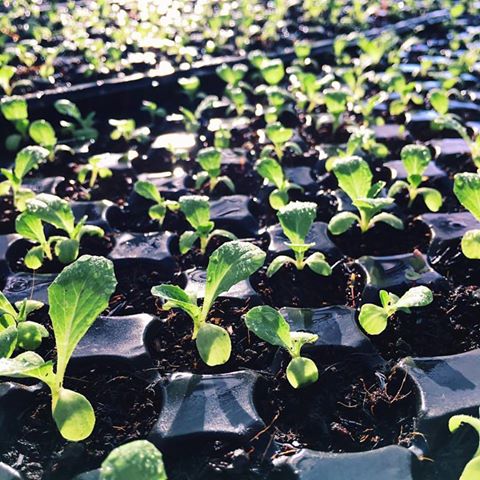 Little seedlings getting some love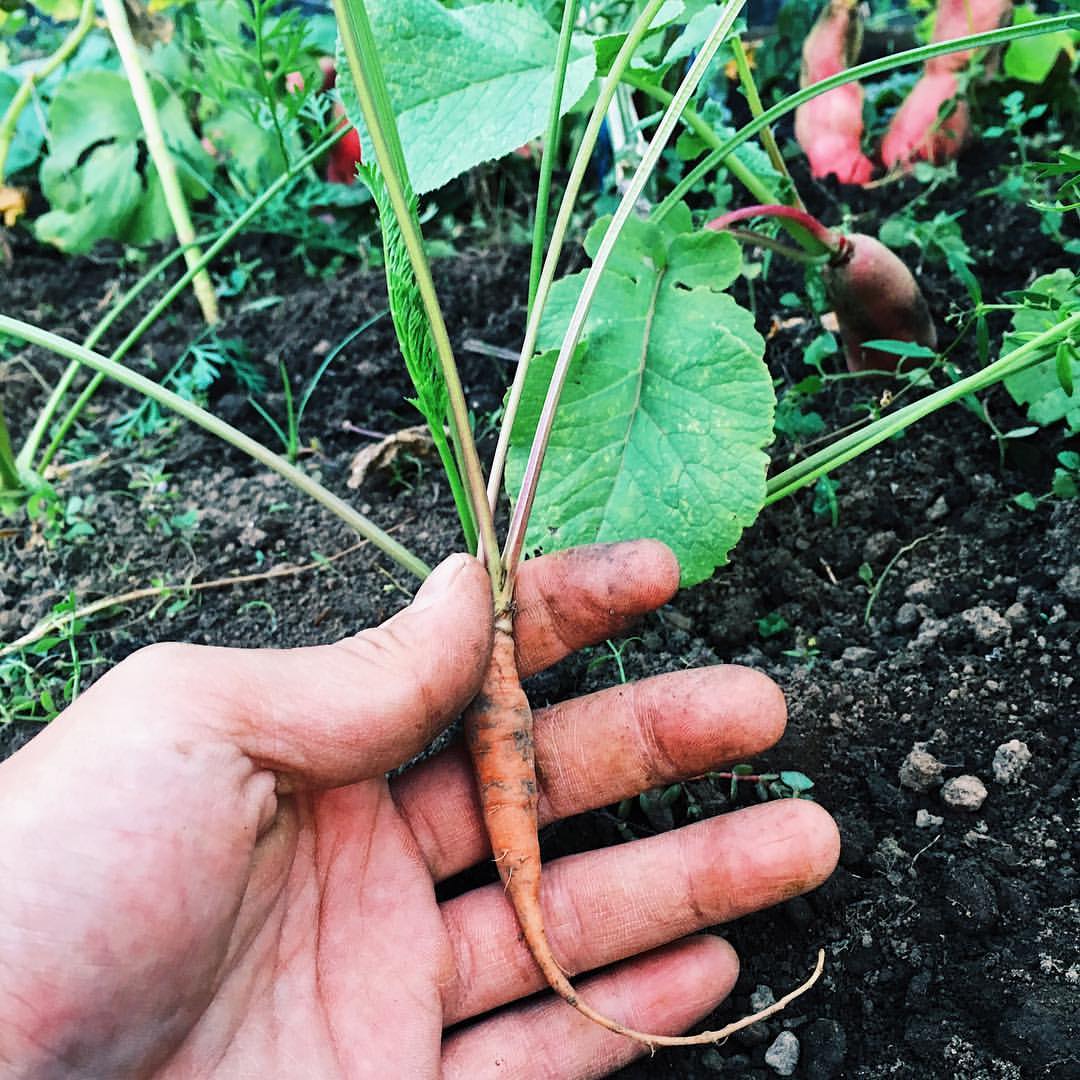 Crunchy and sweet baby carrot 
Although Enzo wasn't into farming growing up, he always liked food and the outdoors. "Meeting successful organic farmers around the country was very encouraging to me. It changed the way I see farming," he shares as the main influence for Earthbeat's conceptualization. "I graduated with a degree in Globalization Studies and it wasn't really until I came back that the idea of farming started to grow on me. I just knew that I needed to be my own boss and work directly with people that we are trying to have an impact on."
He grabbed the opportunity despite the challenges, the biggest being a player in a conventional food system while they do things unconventionally. On the flip side, the demand for Earthbeat's products continues to rise along with chefs' and consumers' concerns on how our food is grown.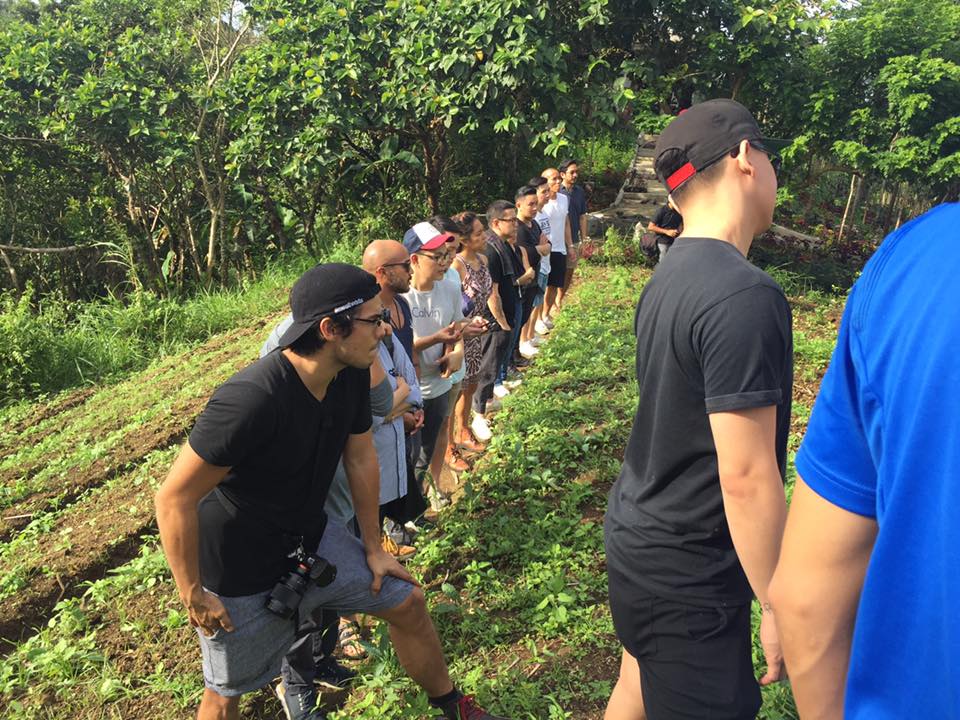 Food industry personalities visit Earthbeat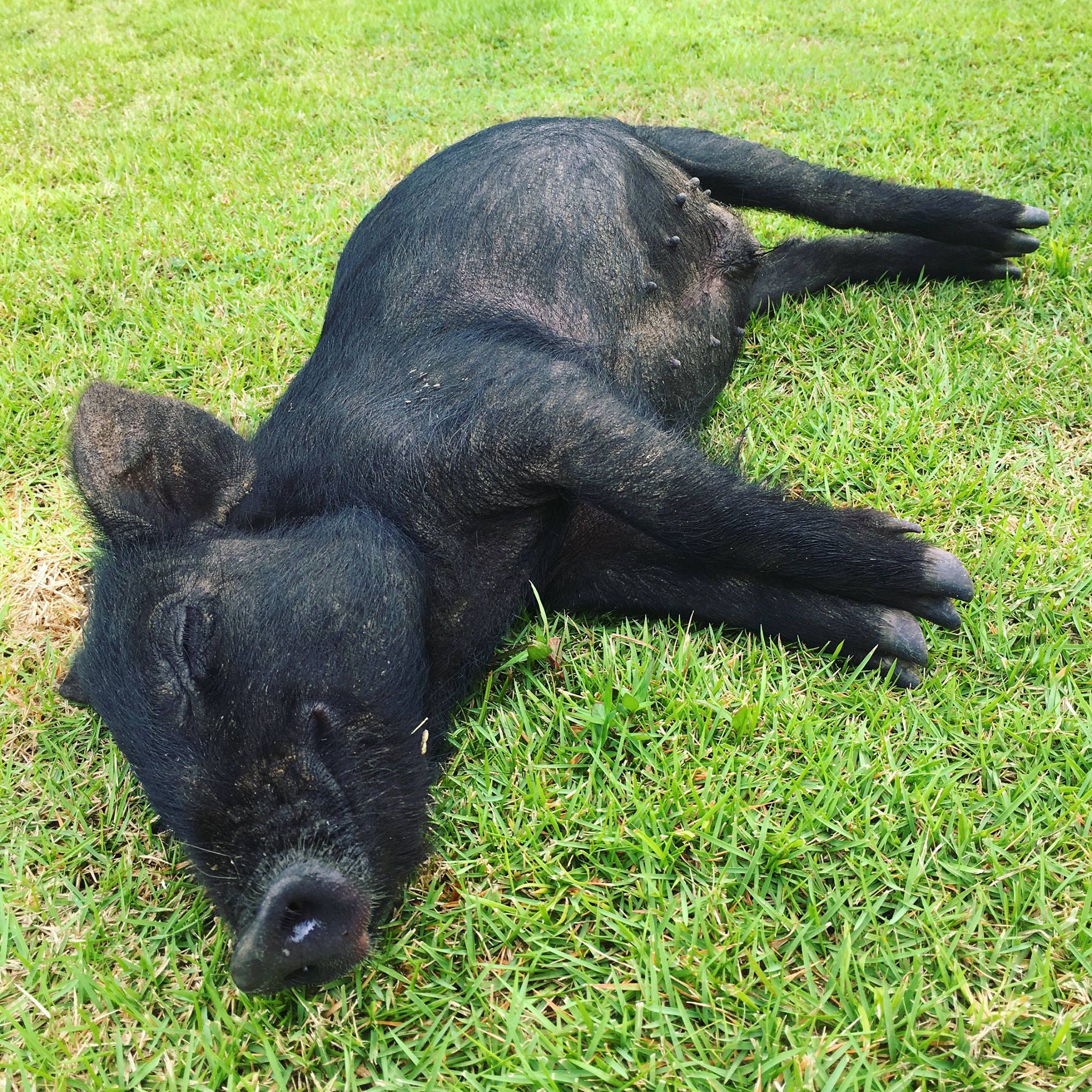 A very happy pasture raised piggy!
"Of all the things we buy, we as consumers need to be more conscious of our food purchases. Doesn't it make sense since we eat at least three times a day and it has more direct consequences on our health? Knowing where our food comes from and sourcing this from the right people can go along way in growing the demand, protecting the environment, uplifting lives of farmers, and creating a more sustainable food system," advises Enzo.
(Continues on next page)