By Rosseadelle Ganayo
Entrepreneurs, foodies, and culinary enthusiasts everywhere can finally let out a deep sigh of relief, heavy with anticipation (as we did too) because organizer Makansutra has begun posting on their Facebook once more – with their first post for the year 2019 bearing good news: World Street Food Congress (WSFC) in the Philippines is returning to Manila this October.
The news was a much-awaited post for eager attendants, participants and partners, especially after they were dismayed at the disappointing news brought about last year: that due to circumstances beyond their control, the organizers regretfully had to announce to everyone, on behalf of the event presenter the
Tourism Promotions Board Philippines (TPB)
, the decision to cancel the 2018 World Street Food Congress, dubbed 'the most important gastronomy congress'. This decision undoubtedly outraged masses; leading to assumptions and conspiracies arguing that epicurean projects such as WSFC and Madrid Fusion were not appreciated or given importance to, even by the Department of Tourism (DoT).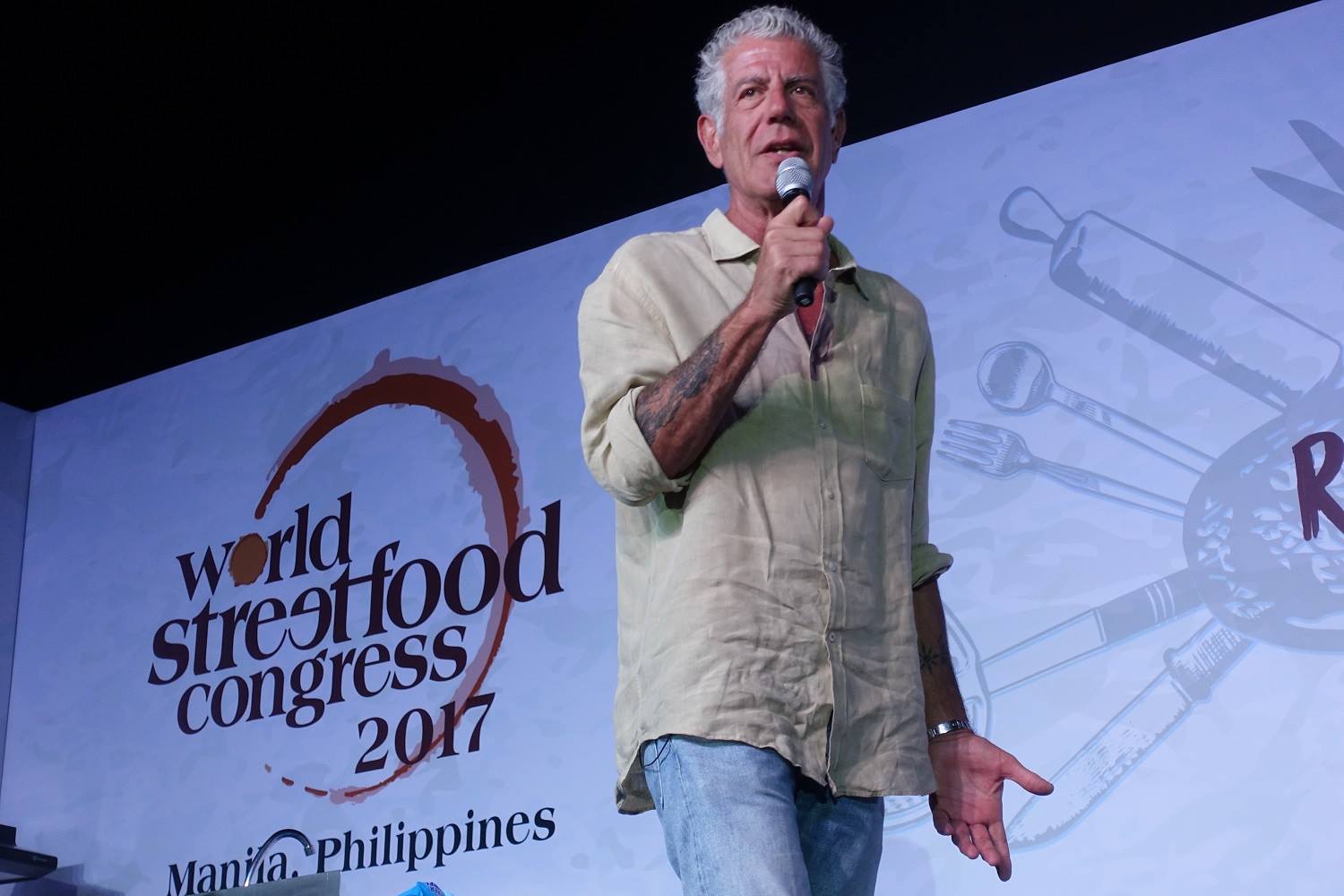 From World Street Food Congress
Following with the late celebrity chef, TV food personality, and author Anthony Bourdain's message and vision to the WSFC in 2013 about building the 'Bourdain Market' and in World Street Food Congress Philippines 2017 regarding 'the potentials and opportunities in heritage street food culture', organizers also announced on their social media last February 21 that "Street Food Roads to Success" will be the theme for World Street Food Congress 2019; "at the World Street Food Dialogue will be about inspirations and opportunities because there is a universe of platforms and offers out there for talents in this field."
The organizers are thankful to the DoT and the TPB for their fervent belief on the movement that "The Philippines is a culinary wonder that is in the midst of erupting onto every dining table in the world. It will happen and turn it into a true culinary culture that offers jobs, entrepreneurship, tourism, lifestyle touches, trade, and industry potentials." and thrilled that attendees will experience and learn from people who have traversed the path to success and have delicious stories to share at Bonifacio Global City (we are as well, and we couldn't agree more). Are you as excited as we are for WSFC? For regular updates and more information, check their Facebook Page.