By Rosseadelle Ganayo
White Rabbit Candy is the unforgettable creamy Chinese candy that milks fond childhood memories of its rage back in the day, debating whether the thin rice paper surrounding it was edible (which it is, by the way). The crisp, thin, and sticky edible rice wrapping melts in your mouth that leaves a sweet and creamy texture. Recognizable for the iconic white rabbit logo and design printed on its wax paper wrapper, and forever in our hearts, for its intensely milky taste. White Rabbit Candy is the childhood staple with unbeatable charm and an unwavering spot in the hall of fame that truly deserves the spotlight.
From Black Scoop Cafe
Would getting your White Rabbit fix be more than enough to keep you smiling through the increasingly uncomfortable heat of the incoming summer? Well then hold on to your beach bodies because we have news – your favorite childhood sweet is now a frozen delight and it's coming to the Philippines! Los Angeles ice cream shop chain Wanderlust Creamery collaborated with Foodbeast's editor Reach Guinto to give birth to the richer evolution that is the White Rabbit Ice Cream.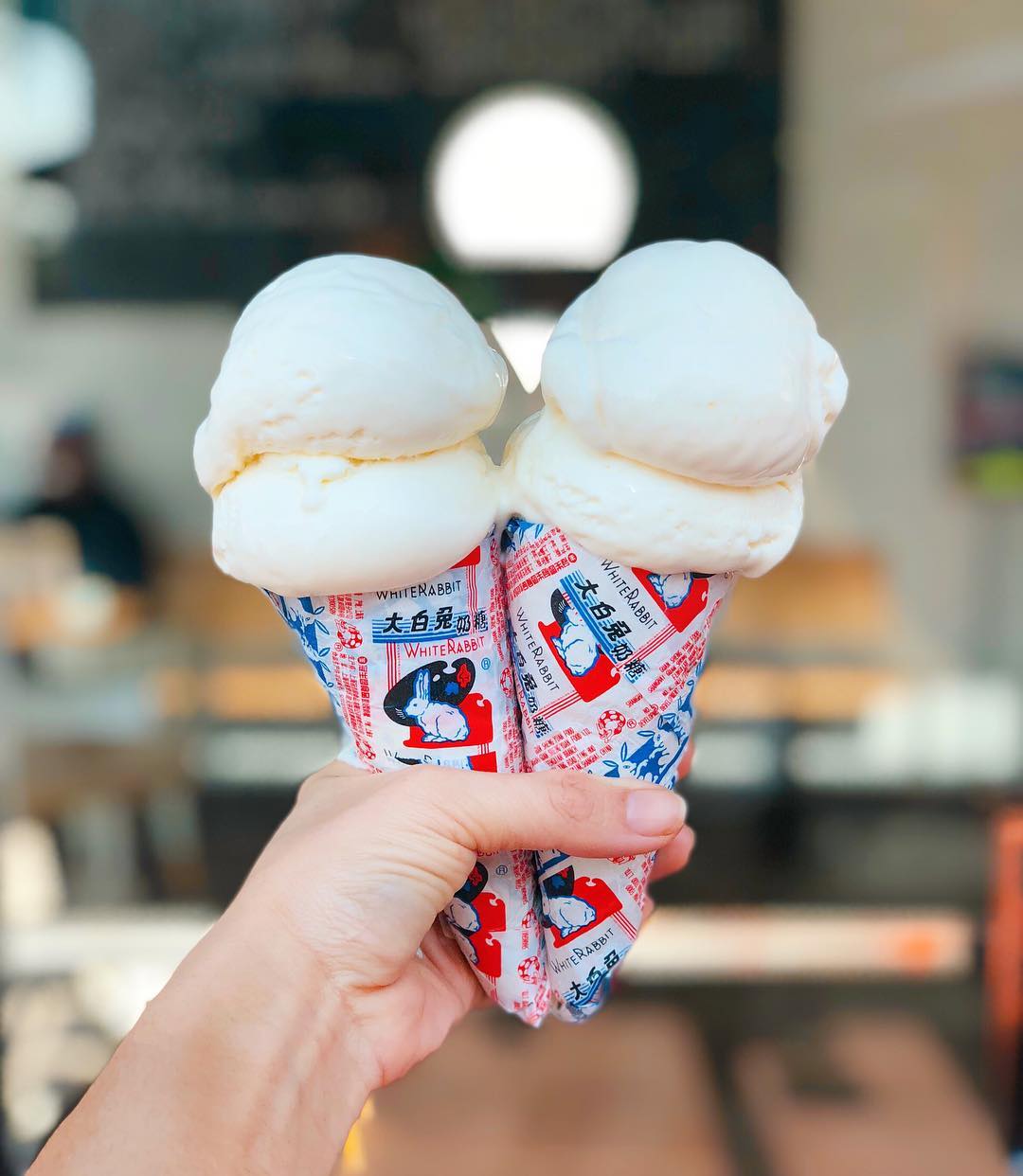 From Wanderlust Creamery
The velvety buttery ice cream with real chunks and pieces of White Rabbit candy was debuted as a limited-edition flavor in honor of the Lunar New Year, meant only to have a 9-day availability through the month of February, and came with a cone covered by the classic White Rabbit wrapper. This begot a feverish frenzy for attaining the luscious dessert; skyrocketing demands bulldozed through all 39 gallons-worth of stock in all locations on the first day due to its exclusivity to the creamery.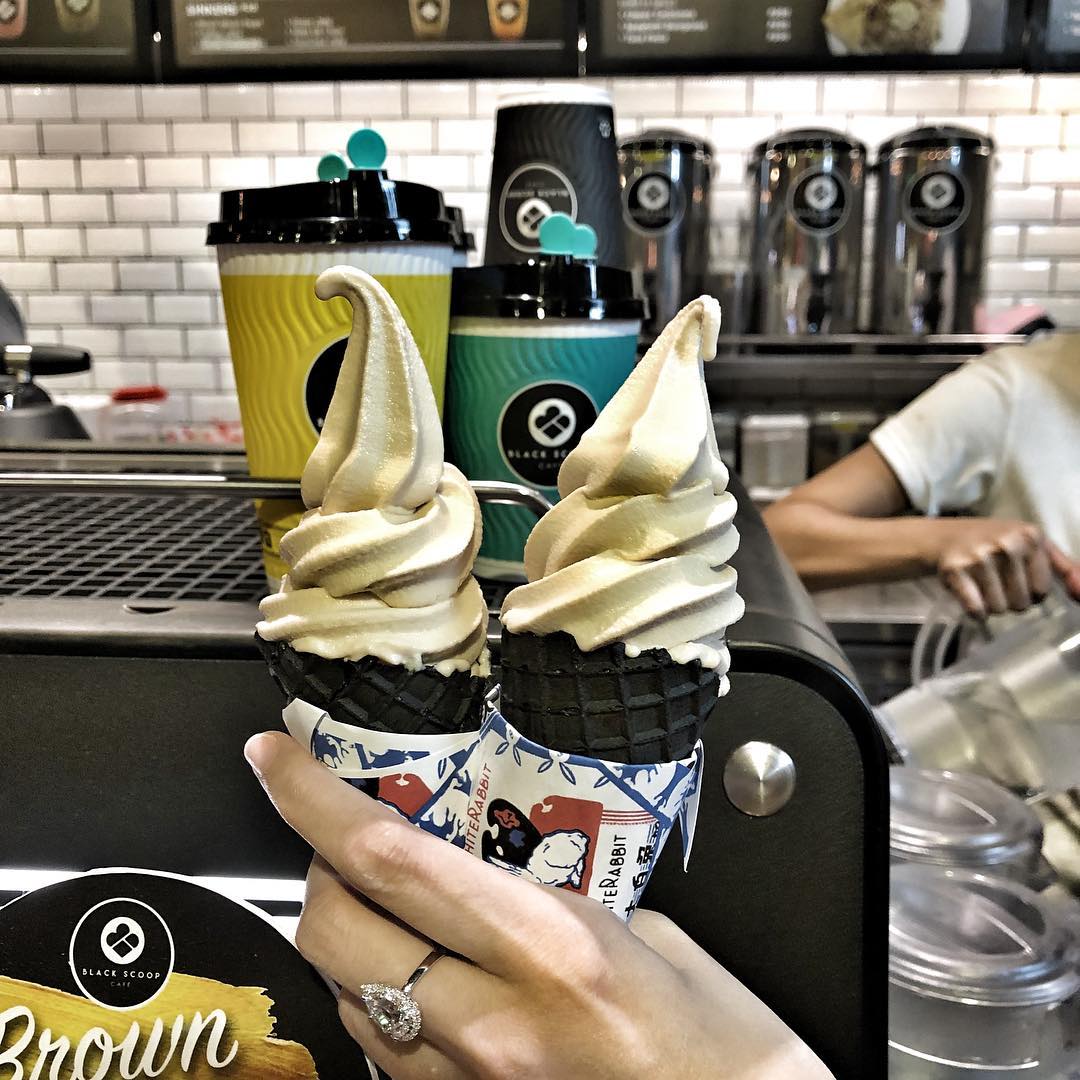 From Black Scoop Cafe
The influence of the frozen confection has the internet so fanatical, the creamery decided to keep it on its menus through March (though most hope for a permanent spot in Wanderlust's collection) and even prompting other creameries to jump at the opportunity to create their own version. Not even a week has gone by and Black Scoop Café has stepped up to deliver the sweet treat to eager Filipinos who loudly wished to experience the childhood feels of the ice cream locally. Known for their extensive variety of brews and playful soft-serve flavors, Black Scoop Café posted a photo on their Facebook Page on February 27 of their White Rabbit Soft-Serve to be served in their Activated Charcoal waffle or sundae cup with a variety of topping – available starting sometime in March! Let's hope the rice paper is one of the toppings!