There's always sunshine after the rain. After a stormy week, hungry dwellers must come out of their cocoons in pursuit of new foodie finds around the metro!
What's New?
Ramen Nagi
Looking for a little warmth this rainy September? Try Ramen Nagi's limited edition Oyster King! It's a refreshing bowl of flavor with decadent deep fried oysters, oyster balls, and tender chashu pork – cradled in your favorite steaming hot tonkotsu broth. Greedily slurp it down in any of their branches before it goes away on September 30!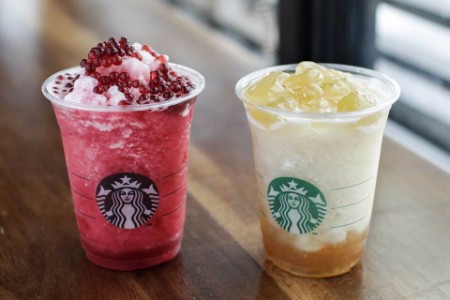 Starbucks
Tea can never be boring if Starbucks has a say in it. For a limited time only starting this September 12, sip their latest Teavana Frozen Tea concoctions in two refreshing flavors – Chamomile Tea with Kyoho Grape and Aloe, and Hibiscus Tea with Pomegranate Pearls. Best way to wake your senses up during the afternoon work slump without overloading on strong coffee!
Gen Korean BBQ House
Attention! There's a new game-changer in town hailing from LA that treats Korean BBQ as a fine form of art fusing different flavors from across the globe. Aptly named GEN, for "the beginning," this new Korean BBQ place by Manila Bay is serving up premium US beef, pork, chicken, and seafood cuts for grilling with their signature sauces and flavors – including their unique Green Tea Sea Salt. Spruce up your meal by partnering it with their wine, sake, and flavored soju for a memorable dining experience.
Bldg. J, Unit 1-16, SM By the Bay, Seaside Blvd, Mall of Asia Complex