Every Friday we curate a list of things perfect for foodies out there. From must-visit culinary events to shows about food you shouldn't miss, Weekly Mash Up is your go to destination for all things delectable.
What's New?
Ikomai x Tochi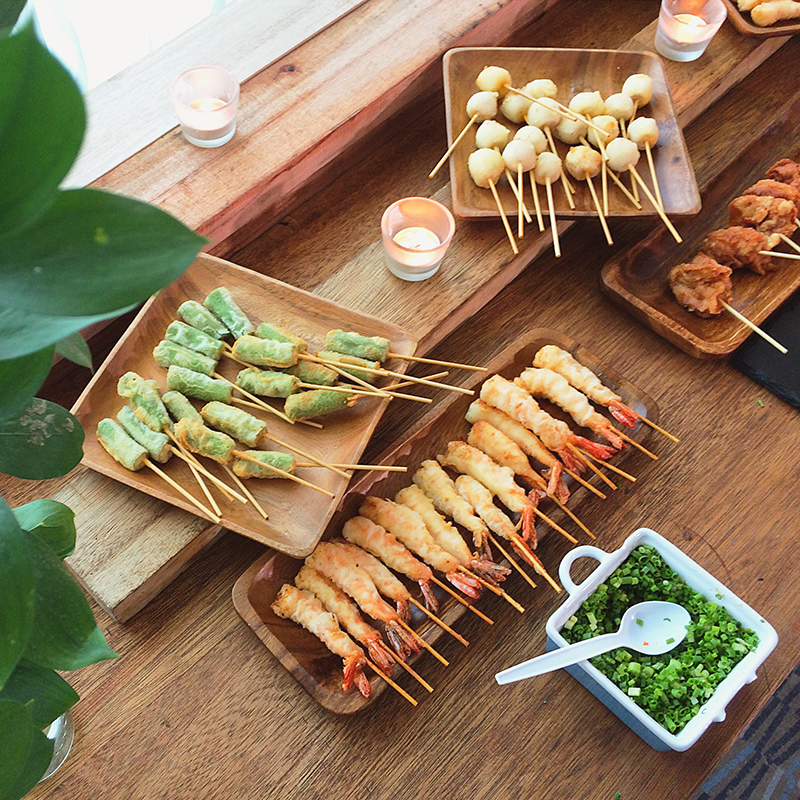 It's more than just food. It's a culture. It's a lifestyle that seems to emanate in Ikomai. Aspects of Japanese aesthetics such as Wabi-sabi and Zen characterize the interiors and especially the authentic Japanese street food, welcoming the customer and his palate. Ikomai will surely be your new favorite Japanese restaurant!
Ikomai x Tochi ACI Group Building, 147 HV Dela Costa, Salcedo, Makati
Fun Factory Food Park
Hipsters unite! Fun Factory Food Park is a carnival-like food park which melanges with various kinds of food (e.g. fries, shawarmas, tacos, etcetera), postmodern graffitis, and other zestful activities.
Fun Factory Food Park, 17 Emilio Aguinaldo Hwy, Salinas Emilio Aguinaldo Hwy, Salinas, Bacoor, 4102 Cavite
Open Kitchen
This newly opened food market caters to those people who love all kinds of tastes and fusions with other cuisines from Filipino, Japanese, Korean, American, and what have you — cooked in, you've guessed it, open kitchens. It's for those peeps who can't really decide what to eat!
Open Kitchen, 34-36 P. Tuazon Avenue, Quezon City
Lazy Bastard's Catering Services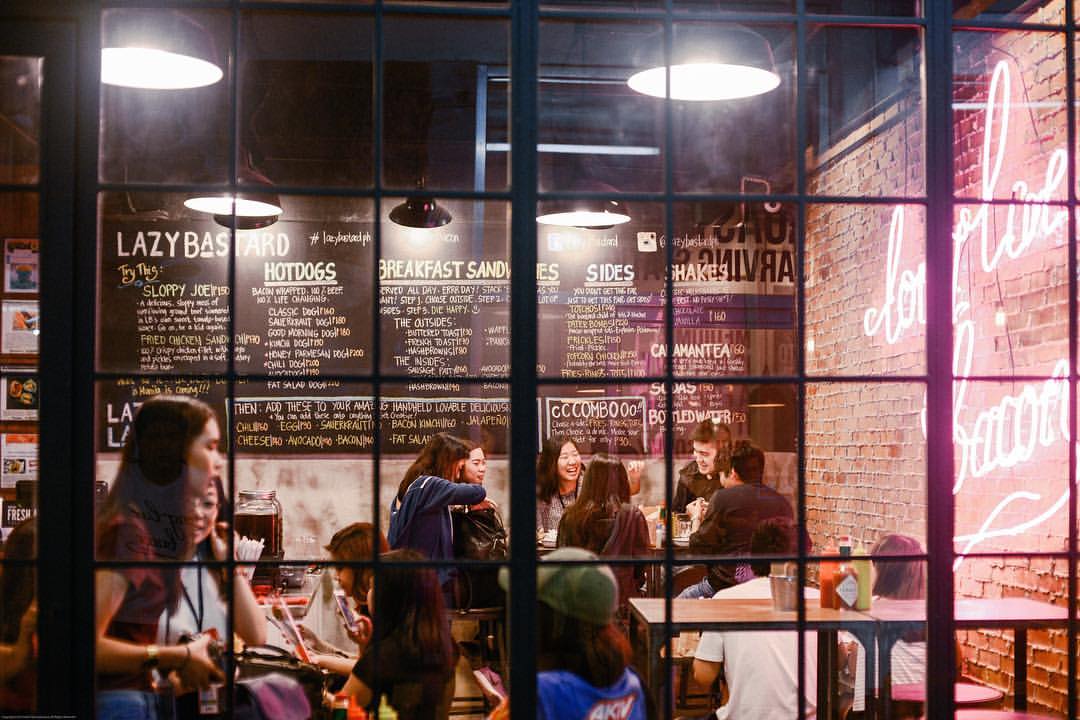 "Long Live Bacon" neon sign has been a famous Instagram photo constantly reproduced by Filipinos, thanks to Lazy Bastard, the number one hotdog joint in Manila. Besides giving us unforgettable hotdogs, Lazy Bastard now offers food catering services! One hotdog coming right up!
Lazy Bastard, 22 Jupiter St. Corner Galaxy, Makati, 1209 Metro Manila