By Camille Bacsa
It's so easy to swipe a credit card at the grocery cashier after a long trek binge-buying through the aisles of the supermarket – in fact, it's the guilty pleasure of every foodie. Somehow, a homemade dish tastes even better when the hard work begins in handpicking the best and freshest ingredients – earning you more bragging rights when the compliments pour in during dinner.
But then, despite a true foodie's will-go-the-extra-mile-for-food attitude, some days are just soooo busy that the once enjoyable grocery shopping becomes a chore owing to its long queues, crowdedness, and constantly changing merchandise arrangement. Lucky for us, 2018 has been a great year for e-commerce, and there are new game changers in the online grocery shopping scene serving your needs at the tap of a button. Check out our top picks below from the Philippines' fast growing online groceries: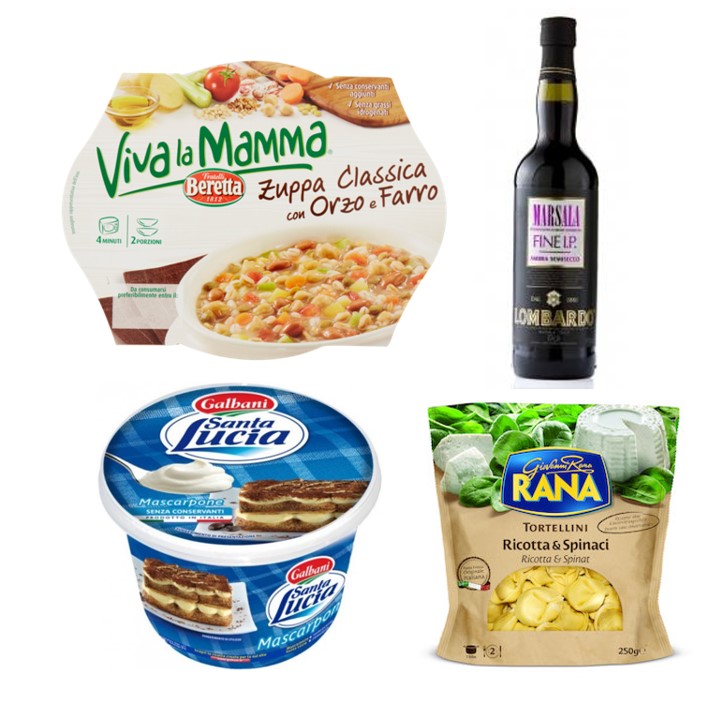 Offering products from retail giant S&R and big brands like Watsons, Generika, Toy Kingdom, and Pet Express, you are bound to find the staples and other specials here – plus maybe pick up a few things for the toddler and fur-babies.
Unique Finds: Viva la Mamma Zuppa Classica con Orzo e Farro, Galbani Santa Lucia Mascarpone, Giovanni Rana Tortellini, Lombardo Marsala Cooking Wine
Go to: www.metromart.com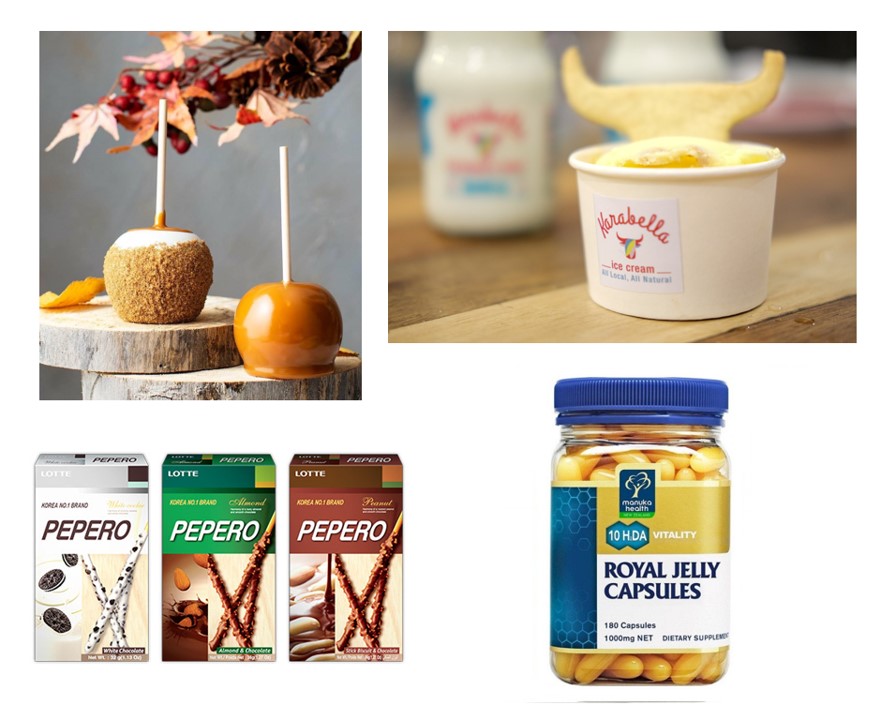 Easily recognizable for it's bright yellow brand color, Honestbee presents great options from S&R, Robinsons Supermarket, Cold Storage, and even hard to find supplements from Manuka Health. While you're at it, enjoy ordering from their selection of desserts from renowned bakeries in the metro like Gigi Gaerlan's Custaroonery, Nic's, and Valerie's Kitchen – or perhaps order a meal to cure your savory cravings from Elarz' Pambansang Lechon!
Unique Finds: Rocky Mountain Chocolate Factory Candy Apples, Karabella Ice Cream, Manuka Health Royal Jelly Capsules, Pepero Variants
Go to: www.honestbee.ph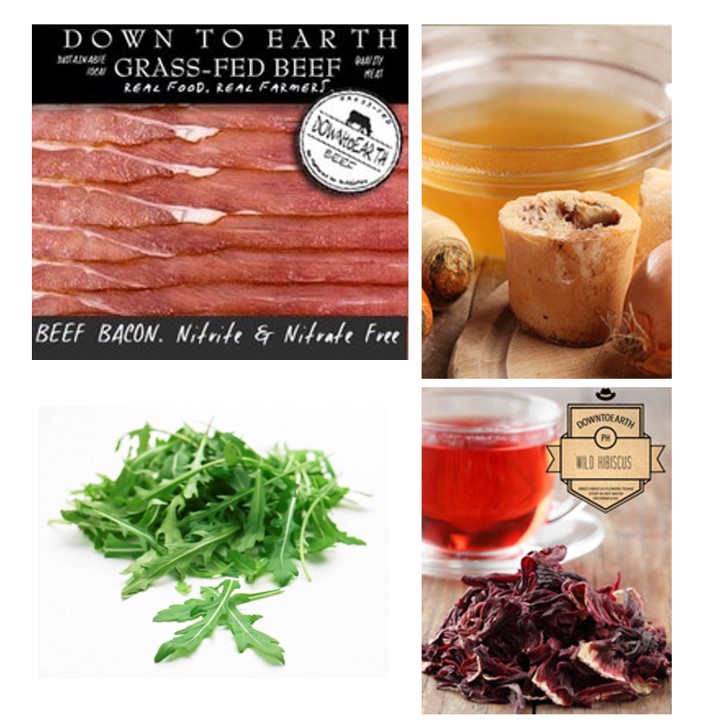 Organic is the name of the game these days when it comes to healthy, wholesome food – so for conscious foodies out there, this store is for you with their wide selection of grass fed beef and dairy products, native free range poultry, herbal teas, and specialty produce.
Unique Finds: Grass Fed Beef Bacon, 72 Hour Grass Fed Beef Broth, Dried Hibiscus Tea, Wild Rocket Arugula
Go to: www.downtoearth.ph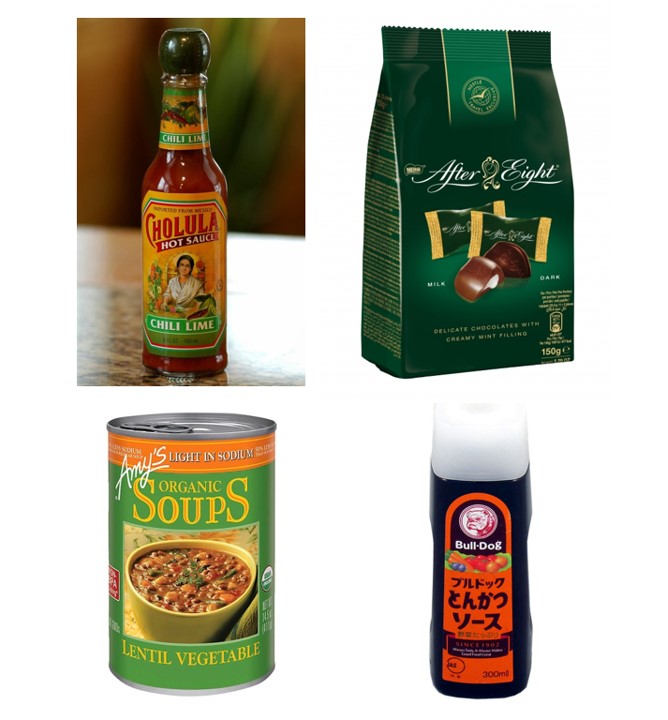 Brimming with beloved Pinoy products and international flavors through their imported goodies, Pushkart proudly presents both fresh food and ready made products, and an array of household items to keep your kitchen a breeze to manage.
Unique Finds: Cholula Hot Sauce Chili Lime, After Eight Mix Mini Snack Bags, Amy's Organic Soups Lentil Vegetable, Bulldog Tonkatsu Sauce
Go to: www.pushkart.ph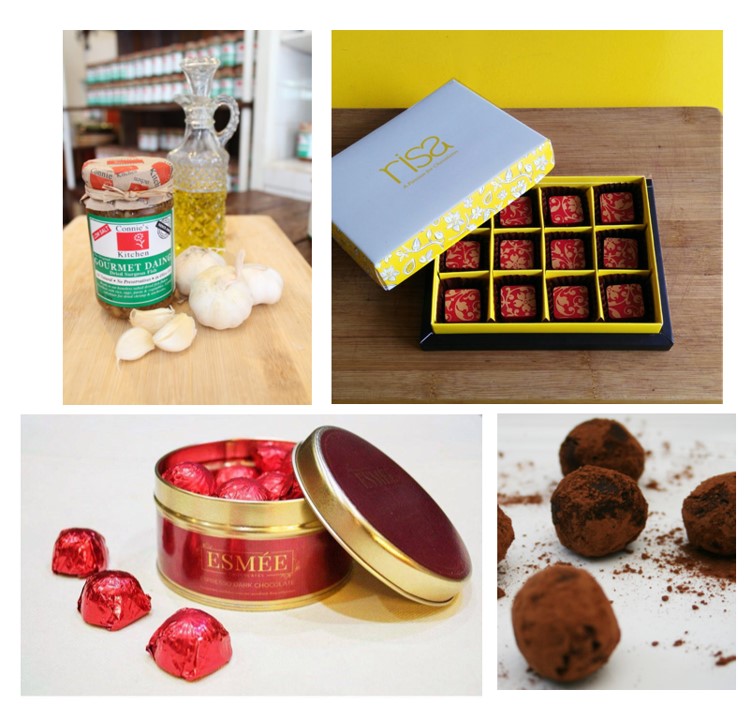 Marketa is a shopping mall at your fingertips selling home, industrial, wellness, toys, sports, and car accessories – on top of their exciting food and beverage assortment including epicurean chocolates, specialty chips, and gourmet dips perfect for your house parties or solo consumption.
Unique Finds: Risa Chocolate Quezo de Bola Pralines, Brennan's Kitchen Kahlua Truffles, Esmee Espresso Dark Chocolate, Gourmet Daing Low Salt
Go to: www.marketa.ph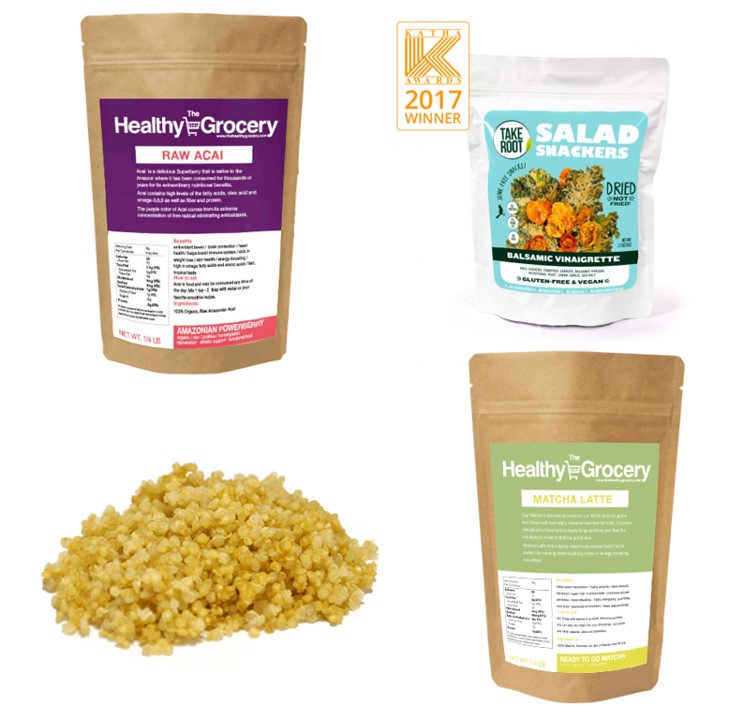 Staying healthy is easy if you have a go-to place on your browser favorites for hard-to-find items like chia seeds, whey, raw acai, quinoa and other superfoods. With their well-portioned offerings, you'll likely find yourself making better snacking choices in no time!
Unique Finds: Matcha Latte, Organic Golden Quinoa, Raw Acai, Take Root Salad Snackers
Go to: www.thehealthygrocery.com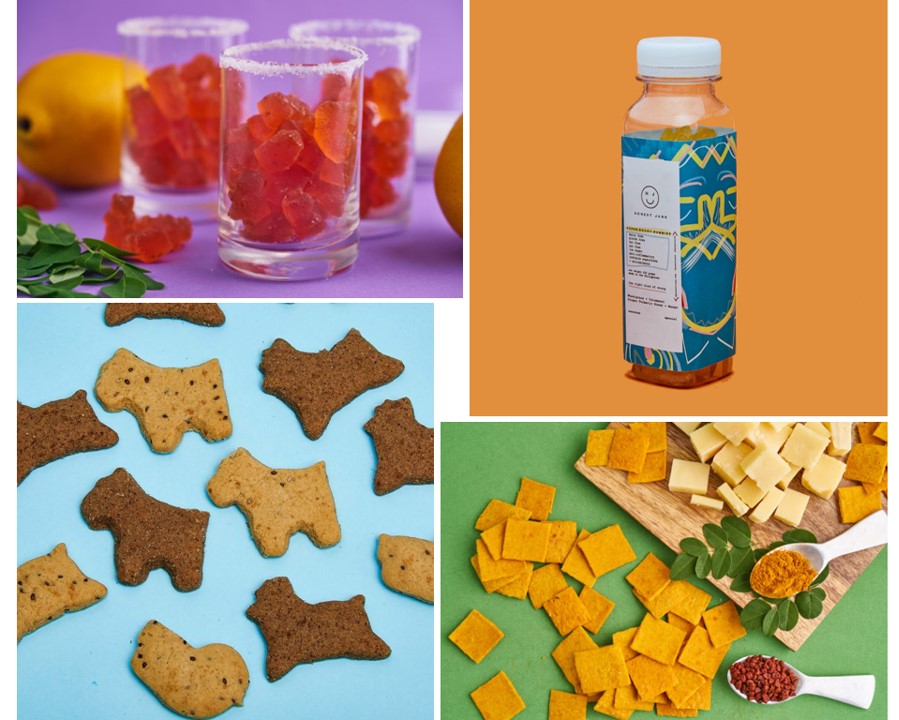 One way to reprogram your brain and body to eat better is to marry the healthy and the sinful. Luckily, there is an online grocery here in the Philippines that creates products just for those insatiable cravings – from their alcohol-spiked candies to cheesy crackers – all presented in fun packaging completing the experience!
Unique Finds: Margarita Gummy Spikes, Malunggay and Cocoa Nib Mixed Pack Zooper Cookies, Turmeric Cheese Barks, Wheatgrass + Calamansi Super Boost Gummies in a Bottle
Go to: www.myhonestjunk.com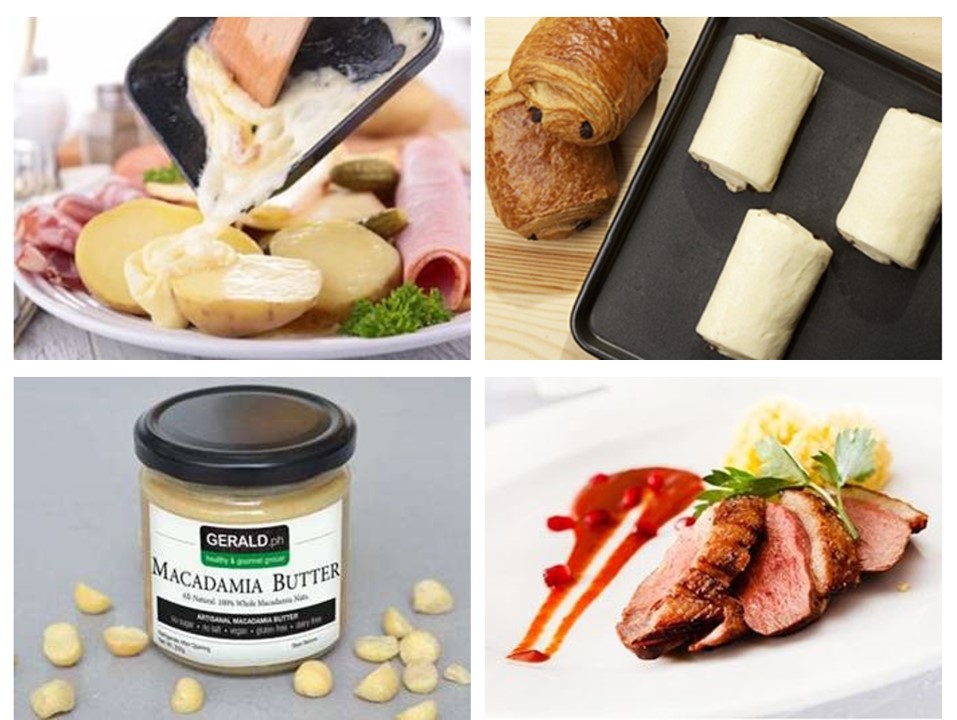 Gourmet without the hassle of searching high and low for ingredients in the metro? Yes, please! Prepare a fancy meal at home without having to walk out the door by ordering choice cuts of duck, liver pate, salmon, and French croissants. It's going to be an easy dinner date to remember!
Unique Finds: Raclette Cheese, Duck Breast, Macadamia Butter, Ready to Bake Chocolate Croissants
Go to: www.gerald.ph
Where do you like to go online grocery shopping? Let us know in the comments!