Written by Andy Flores

At this point, we don't even have to write a background about the current situation we're faced with or guess why you're reading this article right now. We know. Sick season is upon us, and it's happening on top of a global pandemic!
While standard over-the-counter medications can ease many symptoms of the cold and the flu, it's always a good idea to explore natural remedies to speed up the healing process.
Among our favorite homemade antidotes: Tea.
Whether you're a fan of it or not, there's no denying that a nice cup of tea made with the right ingredients can help fight and prevent symptoms of the flu. It's also super soothing and hydrating!
Here, we list eight of the best teas you can make at home that will give you some relief or even just a moment of much-needed comfort:
Ginger Tea
Ah, you can never go wrong with the classic salabat. Traditionally made by boiling sliced pieces of ginger in a pot, it is every Filipino's go-to remedy for a sore throat and pretty much anything indicative of the flu. Its bioactive compounds are excellent in reducing inflammation and swelling in the upper respiratory tract, inhibiting microorganisms that cause infections. Ginger tea is also known for its soothing effect on the digestive tract, alleviating other symptoms of the flu, like cramps and nausea.
Tip-off: Sweeten your salabat with a teaspoon of muscovado or raw honey (which has antibacterial agents, BTW), then add a kick of vitamin C with a squeeze of calamansi or lemon.
Turmeric Tea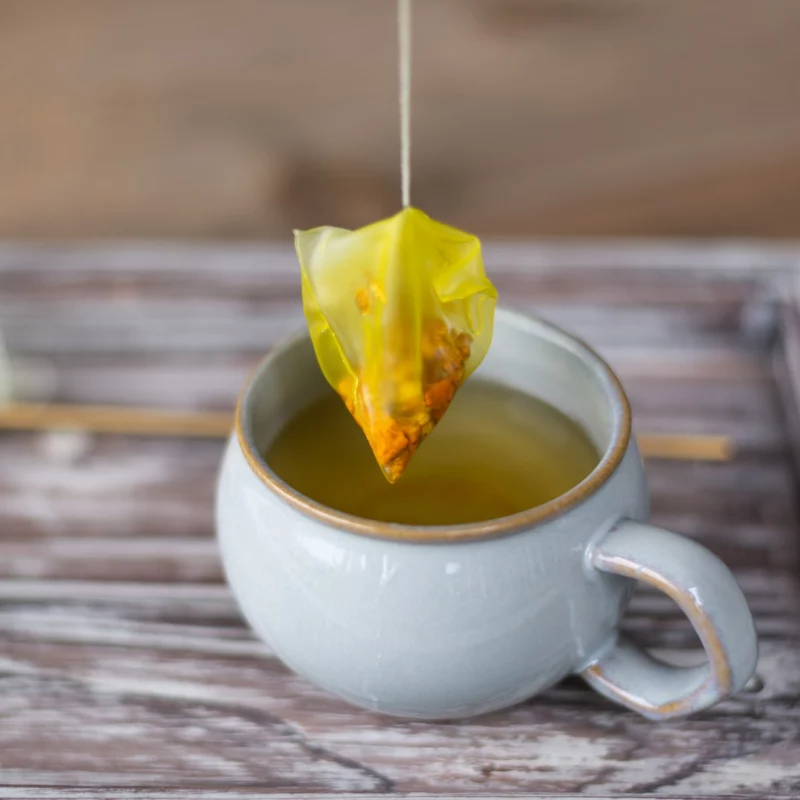 More commonly used as an ingredient in dishes, turmeric can also be consumed in tea form! This amazing rhizome produces curcumin, which is one of the most potent natural antibiotics in existence. With its antiseptic and anti-inflammatory properties, turmeric gives the immune system a boost, not only fighting common infections but also lowering one's risk of developing heart disease and cancer.
Tip-off: If you have adventurous tastebuds (or if you can stand the taste at all), add some crushed black pepper to your turmeric tea, which you can make by boiling grated turmeric in a pot or by dissolving turmeric powder in hot water. Piperine, a naturally-occurring substance in black pepper, has been proven to enhance the body's ability to absorb curcumin.
Lemongrass Tea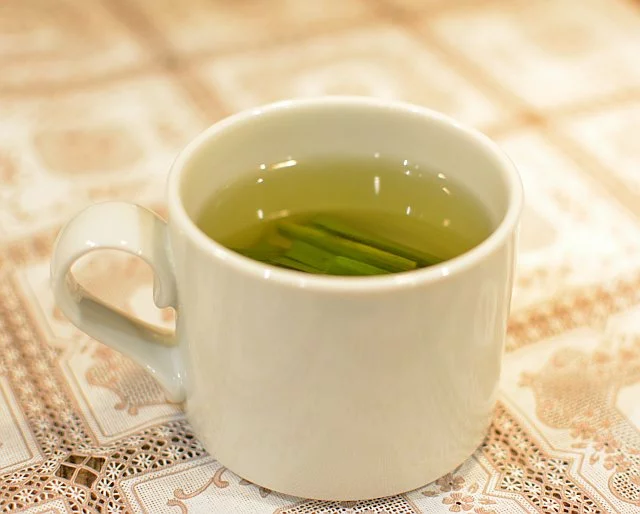 Not too fond of the earthy flavors of ginger and turmeric? Have a go at lemongrass tea. The plant from which the tea is derived is packed with antioxidants and anti-microbial, anti-bacterial, and anti-fungal properties that can help the body eliminate free radicals and treat infections naturally.
Tip-off: While lemongrass tea is widely sold in packets, it would be great if you could brew your own at home with fresh ingredients. Wash the lemongrass in running water, then chop it into 1- to 2-inch pieces. Make sure to include the bulb-like part near the root. Bring them to a boil in a pot and leave them to simmer for 5 minutes. Add a teaspoon or two of honey before serving.
Peppermint Tea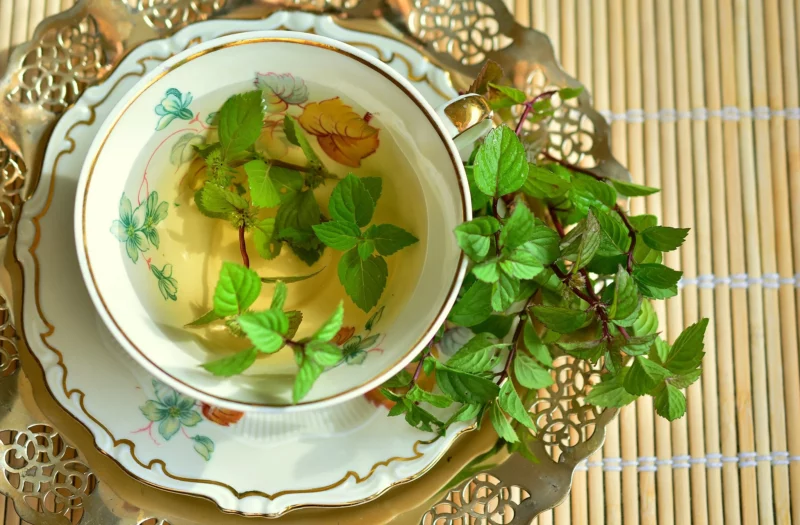 From essential oils to cough drops, there's a good reason why mint can be found in many cold and flu remedies—the menthol compounds in peppermint leaves have an anesthetic effect that can soothe the throat and suppress coughs. It also contains antiviral properties that bring down inflammation and clear congestion.
Tip-off: Steep 1/4 cup of torn mint leaves in boiling water for at least five minutes to get that distinct, refreshing aroma. Enhance your peppermint tea's calming effect with a few dried lavender leaves, which are known to ease anxiety and aid in relaxation.
Level Up From Tea Bags and Get Loose-Leaf Teas Delivered Straight to You
Level Up From Tea Bags and Get Loose-Leaf Teas Delivered Straight to You
Meryl Medel | Sep 17, 2021
Chamomile Tea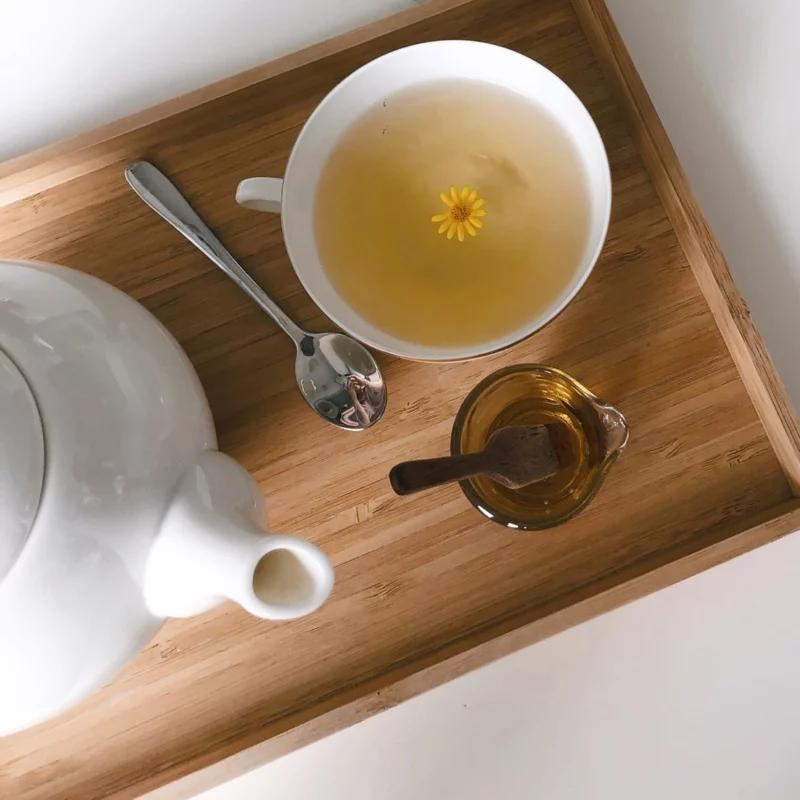 Speaking of relaxation, it can be a bit tricky to calm down and get some good rest when you're not feeling well, especially when you're living in the time of a global pandemic. That's where chamomile tea comes in. Flavonoids extracted from dried chamomile flowers give off a tranquilizing effect that will help you get that good night's sleep.
Tip-off: Enjoy a cup of chamomile tea, lightly sweetened with honey, before you go to bed. Prepare it by steeping two tablespoons of loose chamomile tea in an 8.5 oz cup of water (100°C) for about 3 to 5 minutes.
Green Tea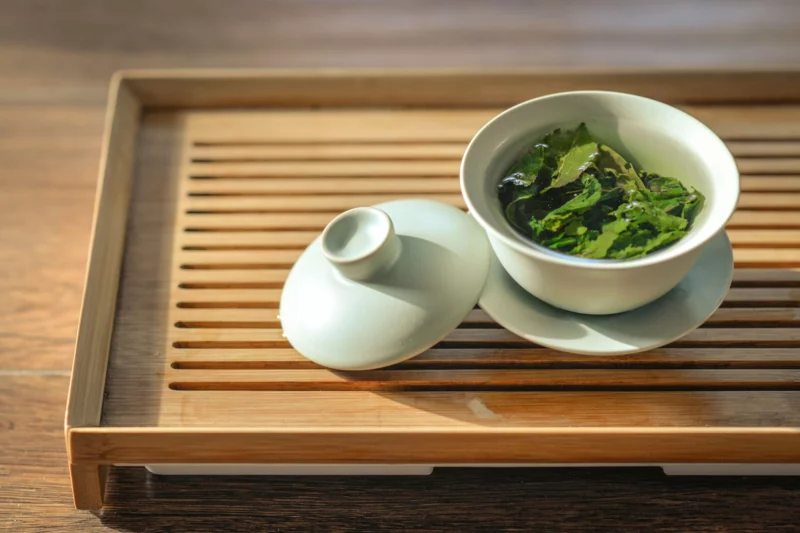 No. Not matcha. The green tea. A heavyweight in terms of health benefits, green tea is loaded with antioxidants and antiviral qualities that are crucial in getting rid of the bad stuff in your system. Its naturally-occurring substances like catechins and theanine are also believed to lower your risk of contracting the flu.
Tip-off: Add a cinnamon stick while you're boiling the water for your green tea to get that extra aroma and flavor. Cinnamon also acts as an anti-inflammatory and helps your body repair tissue damage.
Hibiscus Tea
Rich in antioxidants, vitamin C, and iron, hibiscus offers a ton of benefits, from lowering blood pressure to relieving menstrual cramps (ladies, take note!). But in cases of the cold and the flu, it is known to balance the immune system and fight bad bacteria.
Tip-off: Hibiscus tea has a delicious tart and fruity flavor that makes it easy (and exciting) to blend with other ingredients. Give your cup a burst of flavor by infusing it with slices of citrus fruits or berries, which are awesome at taking on toxins.
Yuzu Tea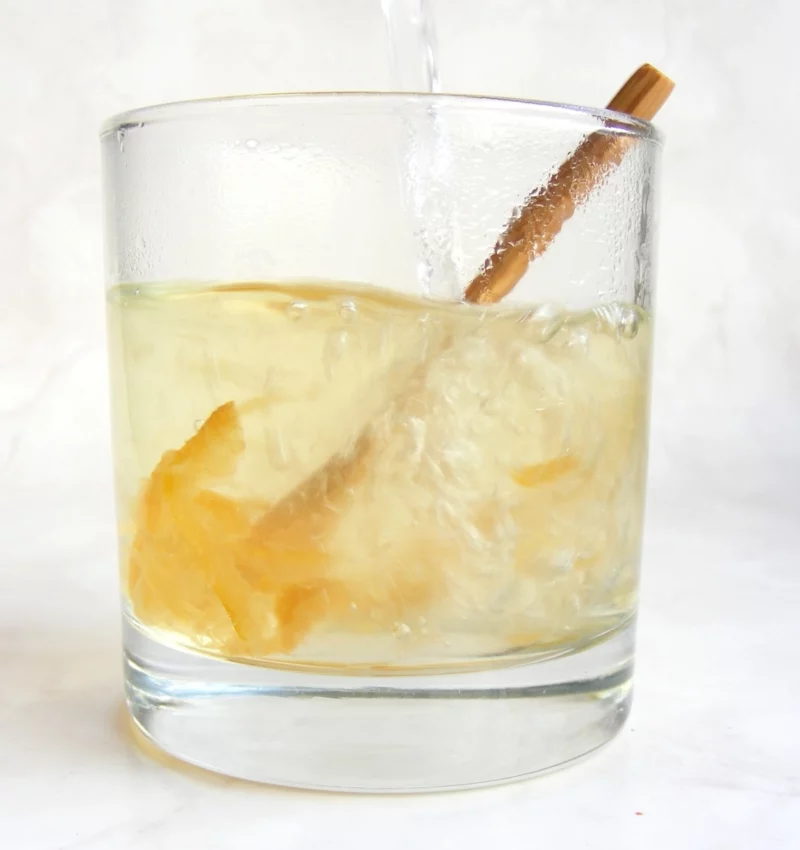 Also known as citron tea, this beverage is popular in eastern Asian countries, particularly in South Korea, so much so that you've probably seen your favorite K-drama actors enjoy a cup of this tea in a series or two. Yuzu tea, or yuja-cha, is made by preserving the bitter peels of the yuzu fruit in its juice and sugar or honey. It is enjoyed hot or cold. While the yuzu fruit doesn't have much pulp, as a whole, it is still rich in vitamin C, which revs up the immune system.
Tip-off: You can enjoy preserved yuzu as a marmalade! Spread a layer of it over plain soda crackers to have as a snack with your yuja-cha.
How are you holding up so far this year? We feel you! 8List Breathe has a lot of helpful tips and relatable articles to support you on your journey towards healing.

Follow us on Facebook, Instagram, Tiktok, and Youtube for foodie finds, re-imagined recipes, and easy eats that will take Pinoy bellies on an adventure!

This article was republished with permission from 8List.ph. Minor edits have been made for Bitesized.ph.