By Christina Morales
Ever since sushi bakes started to trend early on in the lockdown, they've been consistently on our Instagram feeds, tempting us to give in to that rich and carb-loaded experience. We've also seen plenty of iterations of the sushi bake (See: Tokwa't Baboy Sushi Bake; Cheesy Chicken Teriyaki Sushi Bake; Kani Mushroom Sushi Bake) and it looks like the trend isn't going to die down any time soon.
Now, sushi bakes have leveled up into a luxe experience. Japan's #1 snack brand, Calbee, partnered with sushi bake experts, Taste and Tell MNL, to offer Suteki Aburi, a steak-flavored sushi bake that's made with 21-day dry-aged tenderloin (prepared under precise temperature control for 2.5 hours), shiitake mushroom, fried garlic chips, teriyaki rice, and Taste and Tell's secret aburi sauce. It's basically a deconstructed steak nigiri.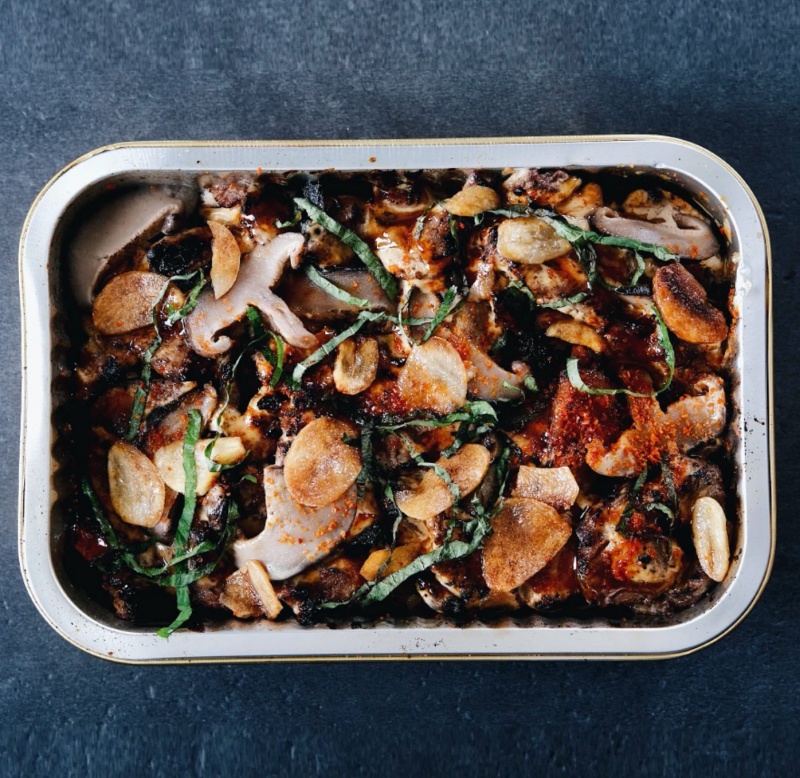 A gamechanger
And you're not supposed to eat this with nori — it's best paired with Calbee Wasabi Chips. The extra crunch and spicy kick of Calbee Wasabi chips gives it more dimension, creating an extra satisfying mix of flavor and texture.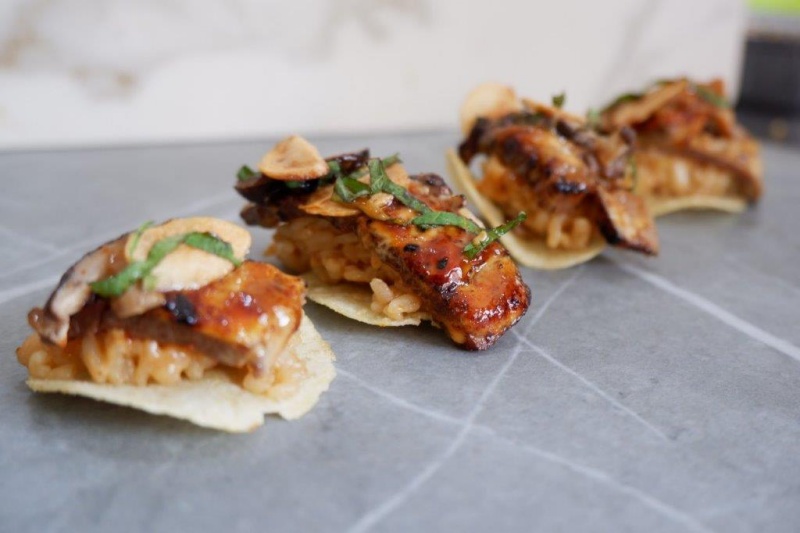 Trust us, once you've tried pairing sushi bakes with wasabi chips, you'll wonder why you hadn't thought of it before. It was a revelation.
How to order Taste and Tell MNL x Calbee's Suteki Aburi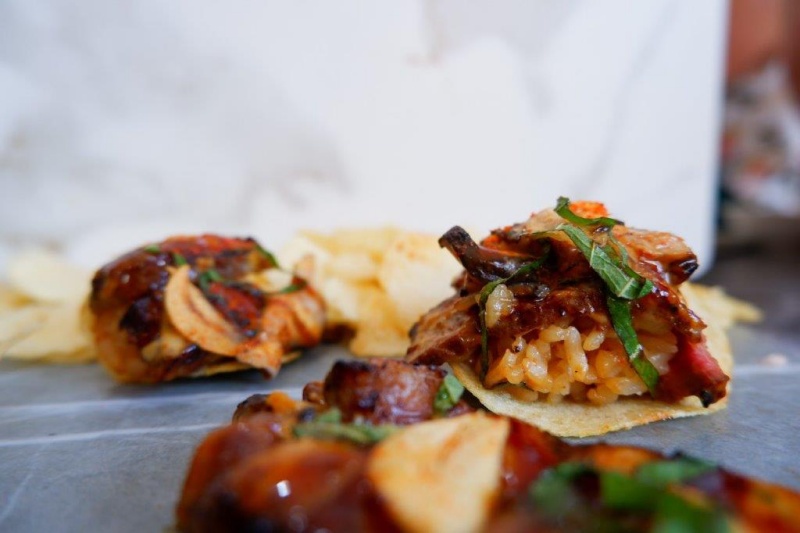 Taste and Tell MNL x Calbee's Suteki Aburi is available in three tray sizes: Small (Php 1,700) comes with two small packs of Calbee Wasabi Potato Chips; Medium (Php 2,200) is offered with four small packs of Calbee Wasabi Potato Chips; and Large (Php 2,700) with one large pack of Calbee Wasabi Potato chips.
Suteki Aburi is available every Tuesdays, Fridays, and Saturdays. To order, visit www.tasteandtellmnl.com or their Instagram page: @tasteandtellmnl.
Calbee Wasabi Potato Chips come in in 28g and 170g packs at Php15 and Php90, respectively. They are available in leading supermarkets, convenience stores, and online shopping sites nationwide.