We've all been a victim. We open the freezer thinking there's still leftover ice cream available, but as soon as we open the lid, we realize that its frozen fish or meat stored inside. Funnily, this situation is 100% Filipino with our knack of recycling any kind of container after emptying the original contents. Good thing ice cream giant Selecta has noticed our frosty tribulation and made the smartest change yet.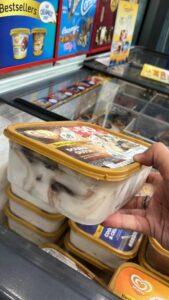 Solution: See-through containers. Netizen Angelo Jose first posted a photo of the transparent ice cream tub in his FB wall, which has now turned viral. "Di na tayo malilinlang. Selecta na nag-adjust," Jose jests.
Upon checking it ourselves in a convenience store near the office, it seems that the legend is true with most Selecta 1.3L containers now available in see-thru tubs.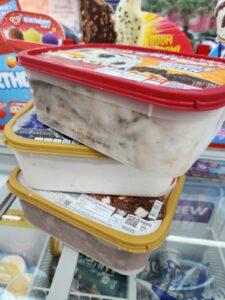 Will this change finally cure past traumas of uncovering mystery frozen items stored inside ice cream tubs? Well no. But is this container makeover something we can agree is a good thing? That's a resounding yes. Maybe, the producers of the Danish Butter Cookie can learn something from this as well.
Follow us on Facebook, Instagram, Tiktok, and Youtube for foodie finds, re-imagined recipes, and easy eats that will take Pinoy bellies on an adventure!