Food is an integral part of Christmas celebrations. People can forego elaborate parties and fancy gifts, as long as there is a feast waiting on the dinner table. In this time of social distancing, being present is already a gift in itself, and so eating together is a great way for us to connect with our loved ones and create meaningful memories this holiday season. This is why your kitchen must be stocked properly with food items and ingredients to prepare yourself for the holiday feasting. When you make your Christmas grocery run, make sure you grab these holiday staples to make your Noche Buena even more festive.
Christmas Ham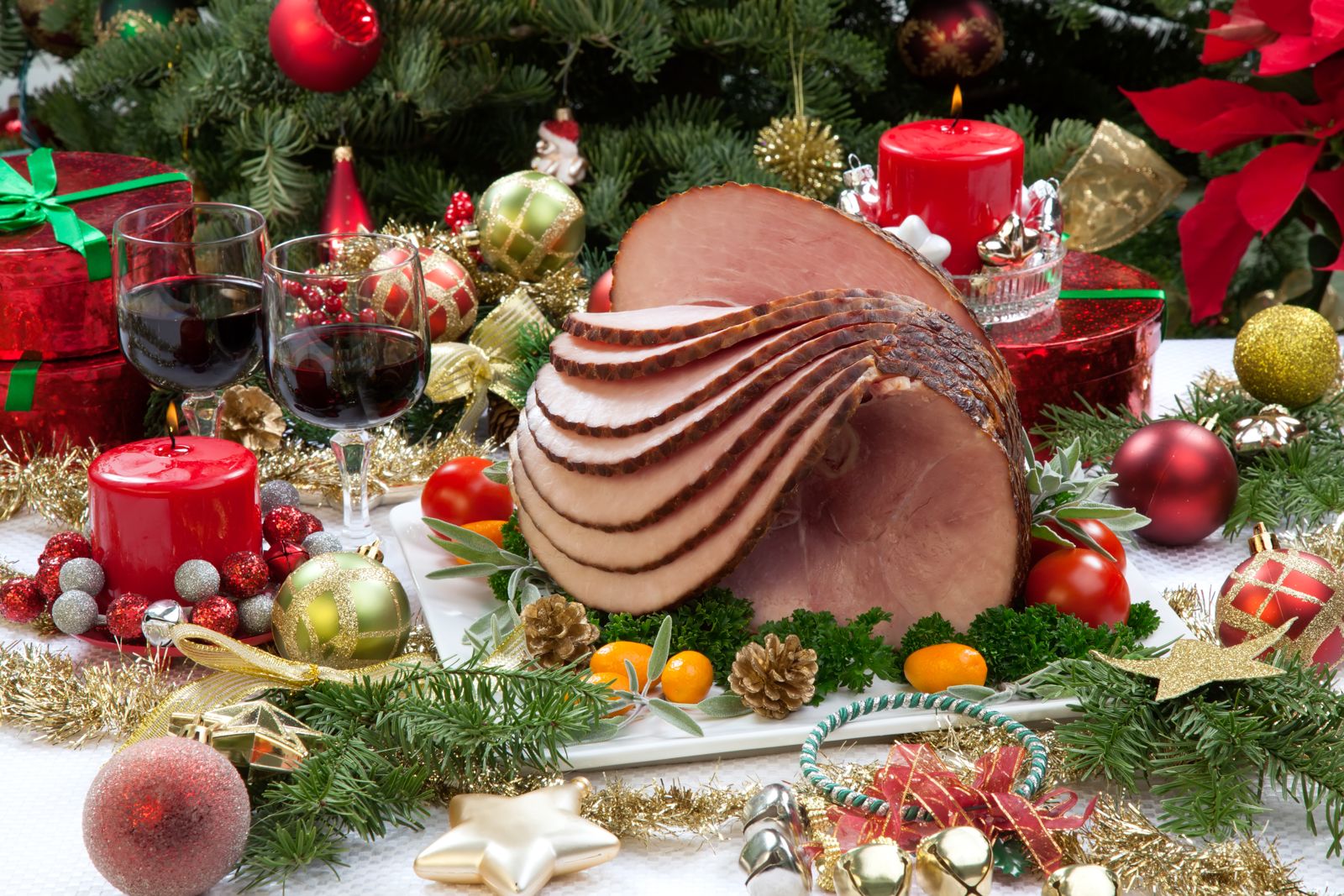 A tradition that originally came from Europe, the Christmas ham takes centerstage in every noche buena spread. This star of the holidays is a wet-cured ham that has a sweet and salty taste, and more often than not, Filipino Christmas hams lean more toward sweet. A sweet, often thick sauce could be poured over it, or it could simply be served as is.
Keso de Bola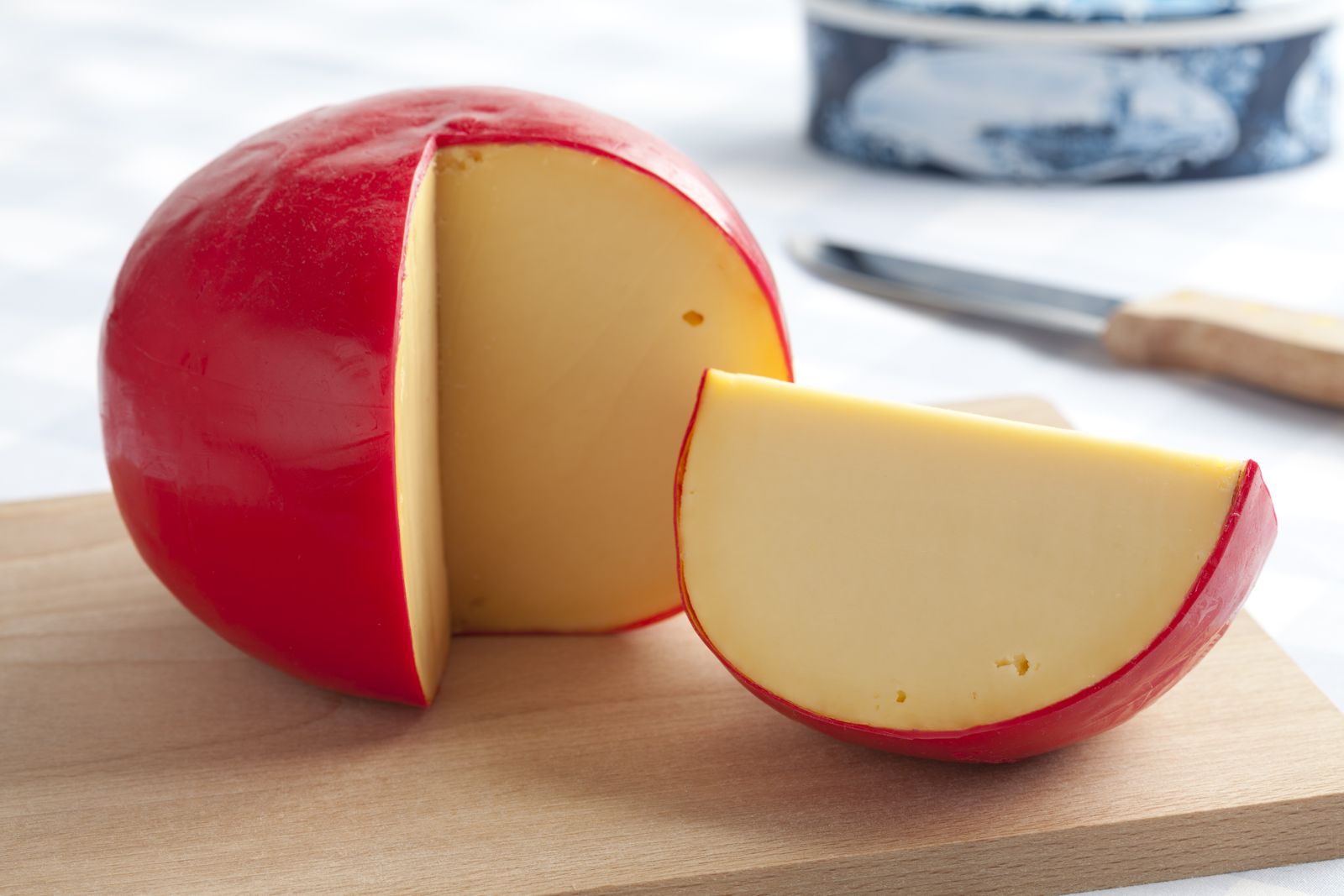 Another Christmas staple that finds its roots in the West is the keso de bola, originally known as Edam cheese from the Netherlands. It's a little different from Edam though, as keso de bola was historically made saltier and firmer to survive the harsh conditions of overseas shipment. It can be eaten on its own, with Christmas ham, or as part of a dessert, like ensaymada or cheesecake. As its name implies, the cheese is round, covered in an eye-catching red paraffin shell. Its attention-grabbing look is probably one of the reasons why it sits right beside the ham at the center of the table.
Macaroni Salad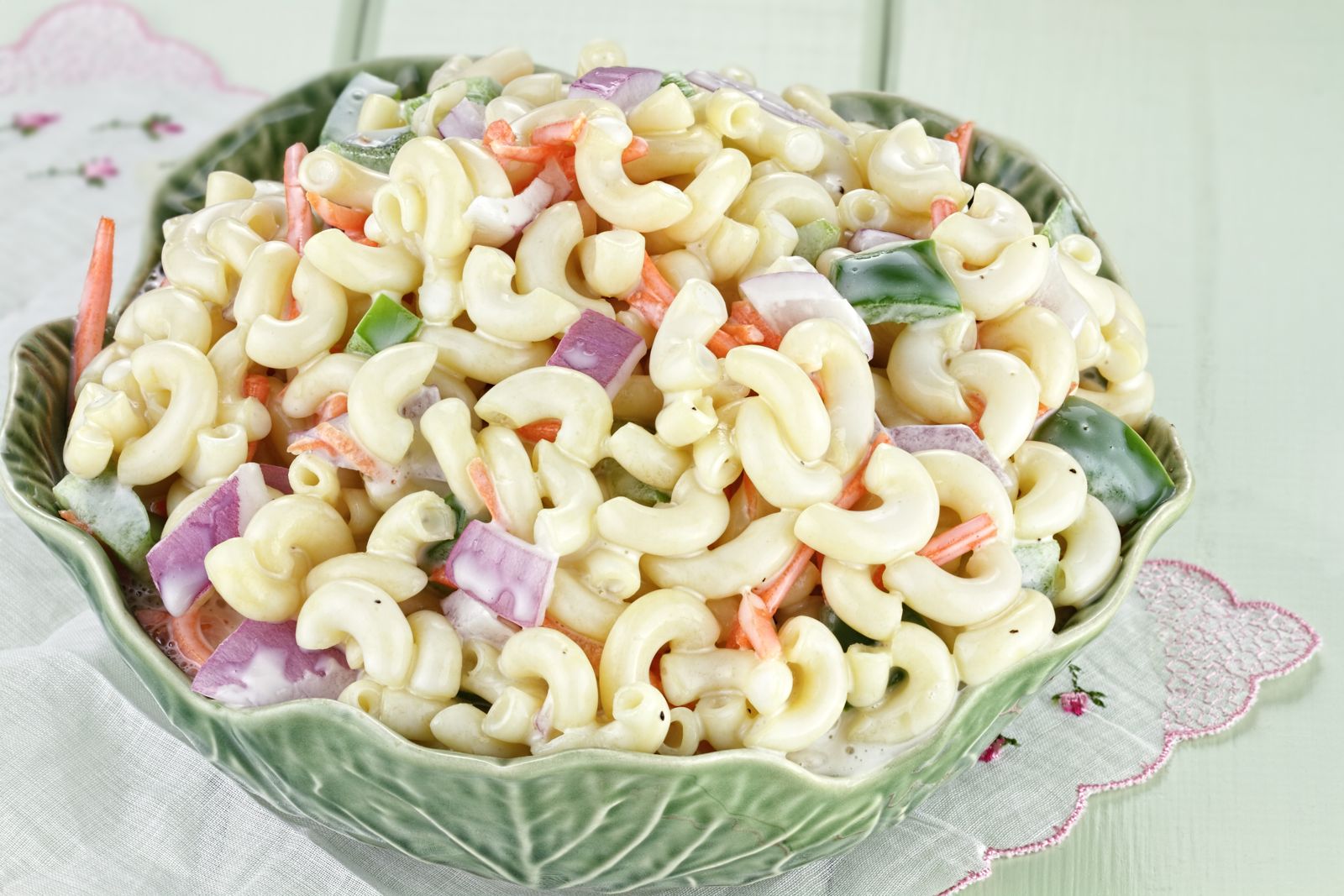 For most Pinoys, macaroni salad is a dish that they only partake in during the holiday season. That rarity is why this dish is all the more special for Christmas. And since a vital ingredient in macaroni salad is the macaroni, you can't exclude this from your grocery list. This dry pasta is usually mixed with fruits, condensed milk, mayonnaise, and the occasional cheese.
Spaghetti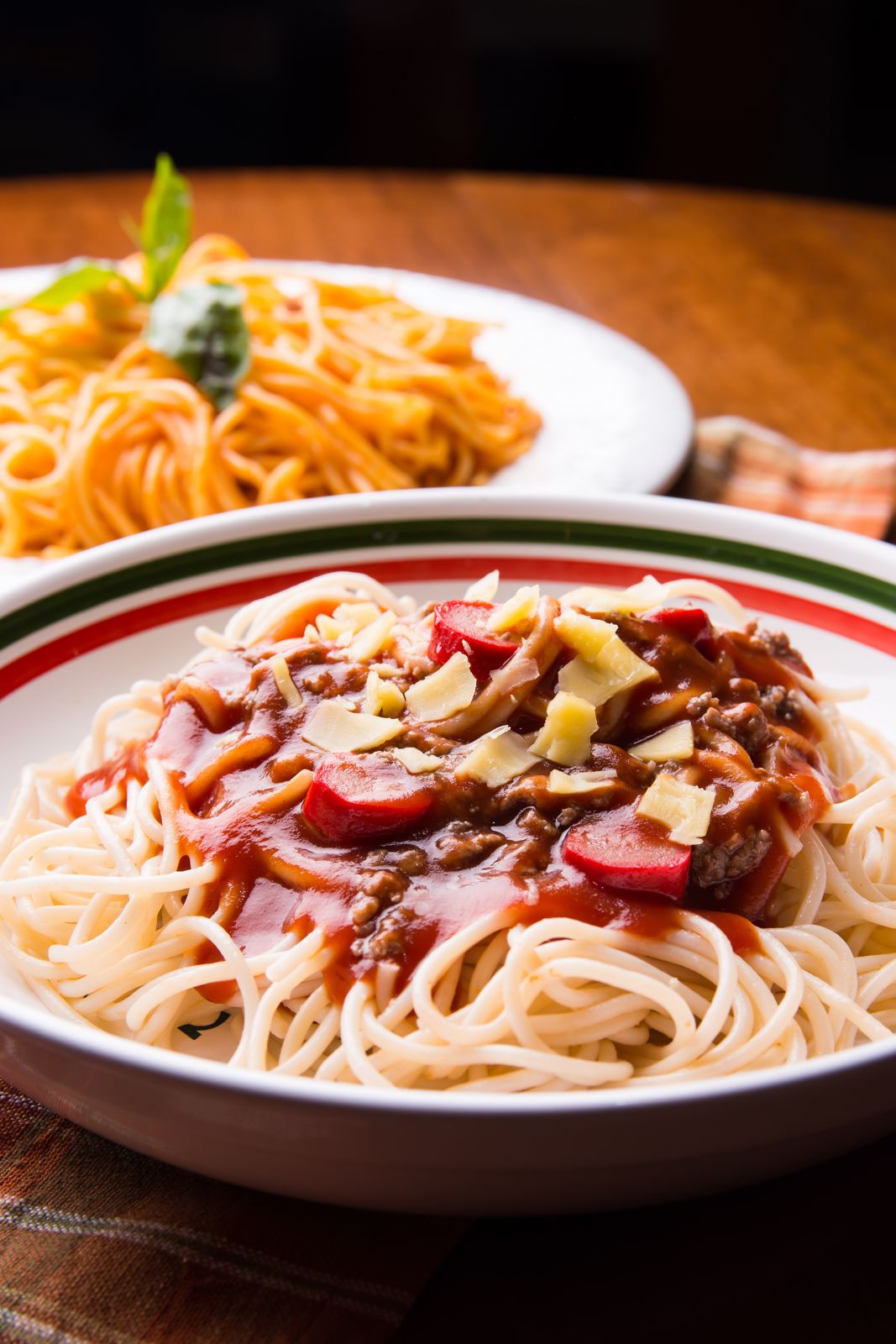 Because of our sweet tooth, Pinoys have taken the Italian spaghetti with Bolognese sauce to give it our very own twist. Adding brown sugar or banana ketchup, we turned this dish that was originally sourer in taste into something sweeter to fit our palate. This is probably one of the reasons why spaghetti became a crowd-favorite in any Pinoy handaan, including Christmas.
Fruit Cocktail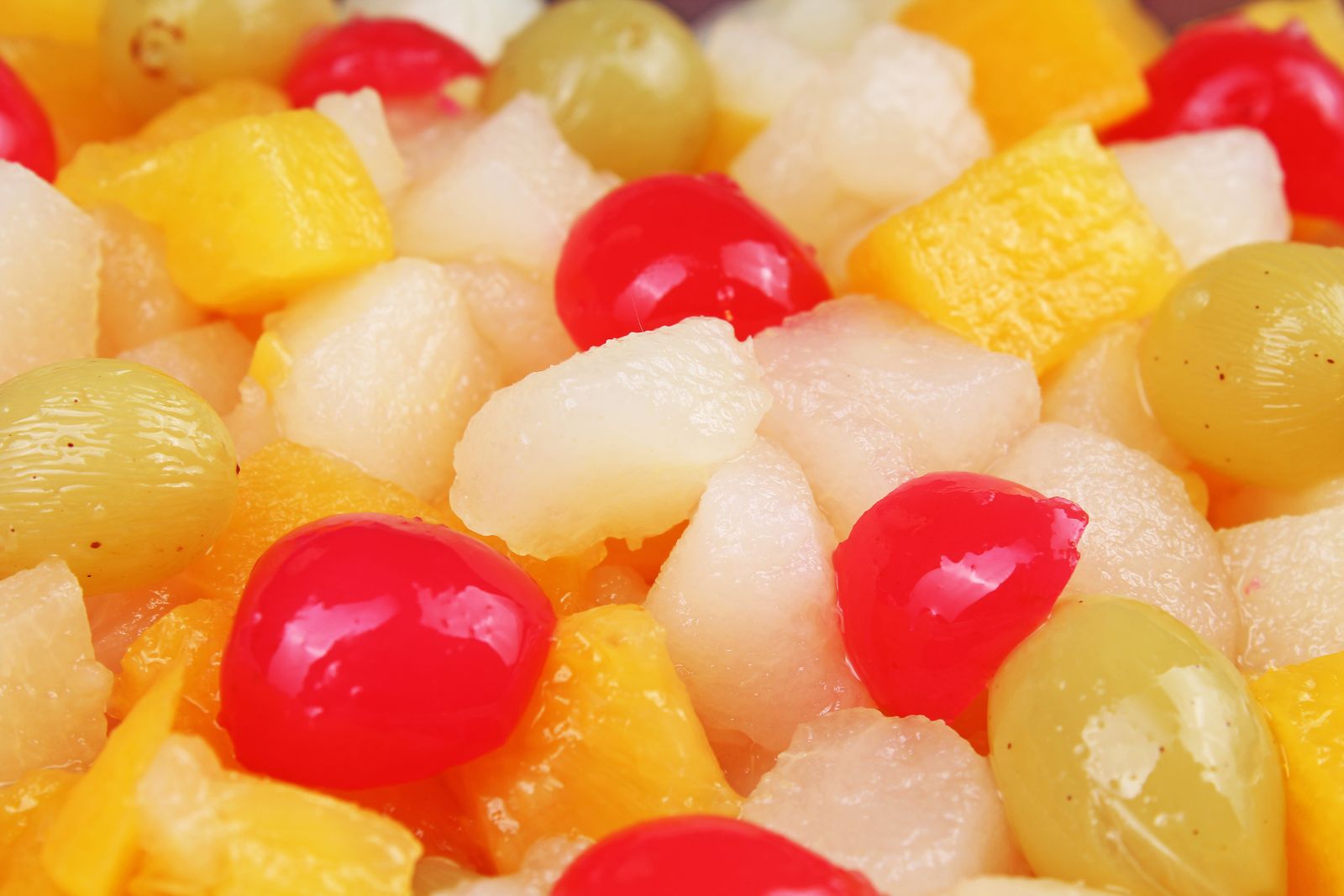 Fruit salad is another holiday staple dish that Pinoy families never fail to have during Christmas, with holiday gift baskets often featuring its ingredients as if saying, "Yes, you have to make this." But we're not complaining, because fruit salad is quick and easy to make, and it's sweet and cool, perfect for the country's warm weather. Fruit cocktail, its main ingredient, is definitely a must-have when doing your holiday grocery run. Plus, you can use it for the macaroni salad as well, among many other dishes.
Coca-Cola
What is a noche buena spread without this cool, iconic drink? Christmas wouldn't be complete without good food, great company, and the perfect refreshments. And what's more fitting for a celebration like Christmas than a cold glass of Coca-Cola? These Coca-Cola bottles are even dressed for the season with their special Christmas parol design that symbolizes hope and togetherness. Because while we may not be celebrating Christmas the way we're used to, being together with our loved ones is enough.
So make sure to have Coca-Cola bottles for sharing during noche buena, and enjoy exchanging stories, making new memories and savoring these special moments with your loved ones.
What are you waiting for? Go to the nearest grocery store, grab some Coca-Cola, and start making the holiday more festive with your loved ones. Save up when you get the multi-serve Coca-Cola Christmas bottles (available in 1.5 and 2 liters), perfect for sharing this holiday season.