People can't seem to get enough of Red Ribbon's new Chocolate Heaven Cake and we fully understand. Who would be able to resist diving into this next level, chocolate-y goodness? If it were up to us, we'd have it for every celebration, big or small! Yup, that's how crazy good it is. So good, that chocoholics have been craving hard for this latest yet elusive offering from Red Ribbon. Well here's the good news. If you've been dying to get a taste of Chocolate Heaven Cake since its launch last September 2022, but could not find a store offering it nearby, this one's for you!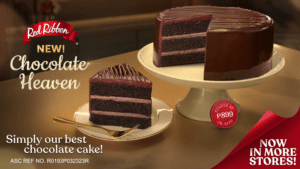 Red Ribbon is making the new Chocolate Heaven, their best chocolate cake yet, available in over 150 stores in Metro Manila, North Luzon, and South Luzon starting April 1!
Now's your chance to experience the heavenly layers of premium chocolate that come with this highly talked about breakthrough cake! Indulge in the moistness of its chocolate fudge cake, the creaminess of its chocolate icing, and the richness of its chocolate ganache – all of which come together to give you that heavenly taste that everyone has been raving about.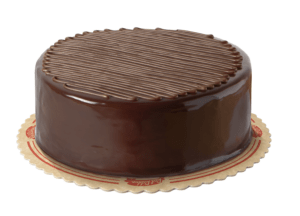 Check this link for the list of Red Ribbon stores in Luzon offering Chocolate Heaven and get yours starting at only Php 899 for junior size and Php 1239 for regular size. You can also have it delivered straight to your home by ordering through the Red Ribbon app, website, hotline #87777, or through the GrabFood and foodpanda apps.
Note: This is a press release.  Minor edits have been made by the Bitesized.ph editorial staff.
Follow us on Facebook, Instagram, Tiktok, and Youtube for foodie finds, re-imagined recipes, and easy eats that will take Pinoy bellies on an adventure!