by Rosseadelle Ganayo
Being targeted for the latest budols online is pretty common nowadays, and it wasn't that long ago that the Air Fryer was the latest budol craze. And let's face it – a lot of us ended up buying it. The ability to fry without the hassle of using oil, what's not to love about that? A way to prepare and enjoy fried food without all the grease and leftover oil you're just not quite sure how to discard.
However, after the initial rush of purchasing your very own air fryer, a lot of us soon faced the question: "Now what?" Suddenly, the realization that you don't eat fried food that often sets in and you wonder what else you can do to prevent the Air Fryer from ending up stored away. After the infamous air fryer liempo, making frozen fries, nuggets, and even lumpia, what's next?
Well, we've got you. Being stuck at home led us to find out more about our handy little kitchen gadget and discover its other abilities! Here are just a few things you can try making at home with your air fryer:
Fajitas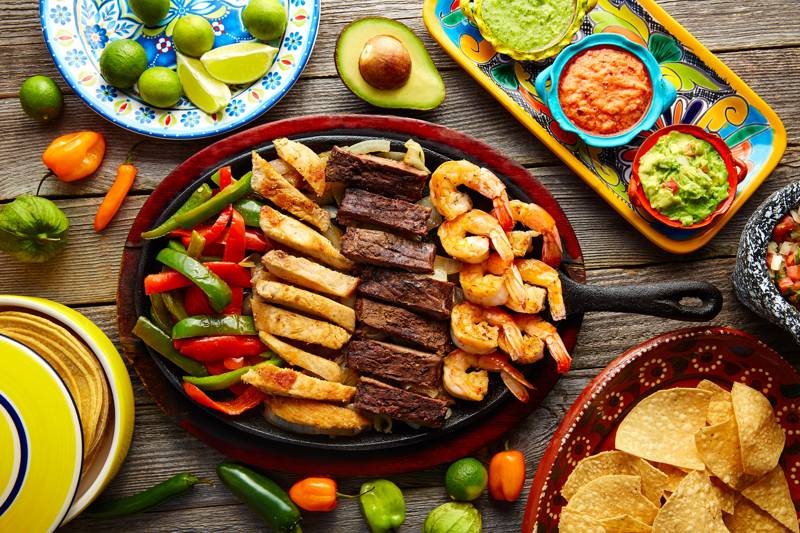 This one has been a personal favorite for lazy/busy weeknight dinners. Making fajitas in the air fryer frees up the hands for less time in the kitchen to finish up work or do other housework. A dish that is customizable and requires minimal ingredients so you can keep creating the same dish while still having variety. Season and marinate your meat of choice (chicken, beef, shrimp, etc.), chop the onions and bell peppers, then toss it all in the air fryer to cook. For even more of a twist, try making our Sisig Fajitas in the air fryer.
Casseroles/Rice bakes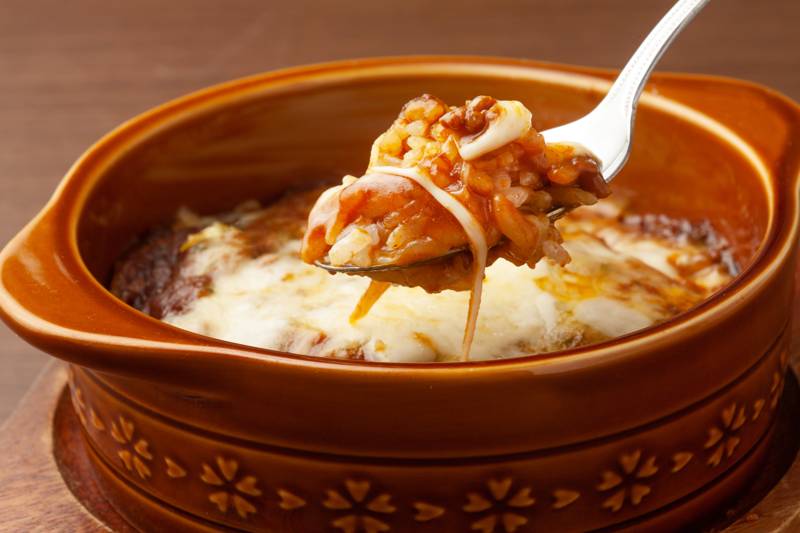 Another great recipe for lazy days or for using up leftovers! Toss finely chopped veggies and leftover meat with rice or pasta in a heat-safe container that fits your air fryer, cover everything with your preferred sauce and loads of cheese. Then leave to cook until everything is melty and bubbly. Try our Cheesy Chicken Teriyaki Sushi Bake recipe.
Donuts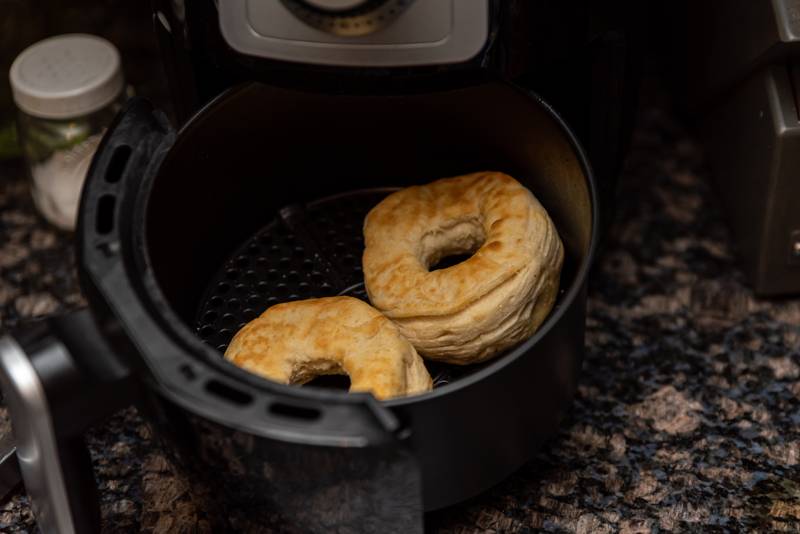 You read that right, donuts! Whether you want the fried donuts or the cake donuts, you can make it in the air fryer. Make your own dough or batter, or get store-bought, it doesn't matter! For the cake donuts, you just need donut molds that can fit in your air fryer. For the fried kind, you can even use ready-made biscuit dough. Just remember to reheat and butter your air fryer. Try making an air-fried version of our Cronut recipe.
Pocket Pies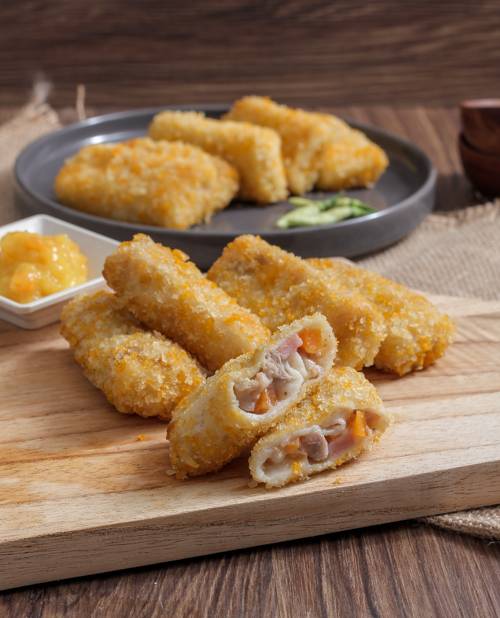 This is a great dish to experiment on with your air fryer because it's so versatile that you can make it according to whatever you feel like that day. You can make your own dough, use store-bought, or even improvise with bread! You can make them using savory or sweet fillings, and make the pies in advance to store in the freezer. From there, all you have to do is pop one in the air fryer brushed with egg wash, and wait for a golden crisp treat to eat! Try this recipe for our
Dips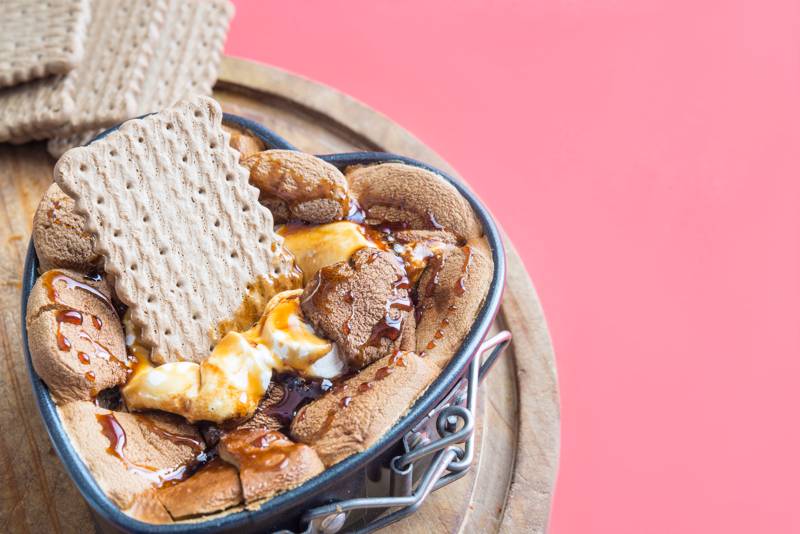 You can now make dips without an oven or oven toaster as long as you have an air fryer. Make them sweet or savory, depending on your mood. Place the dip you want in a small baking container and finish it off in the air fryer for a melty sweet dip for cookies or gooey cheese for a savory snack. Try our Spinach Dip ala Cibo recipe.
Cupcakes and Muffins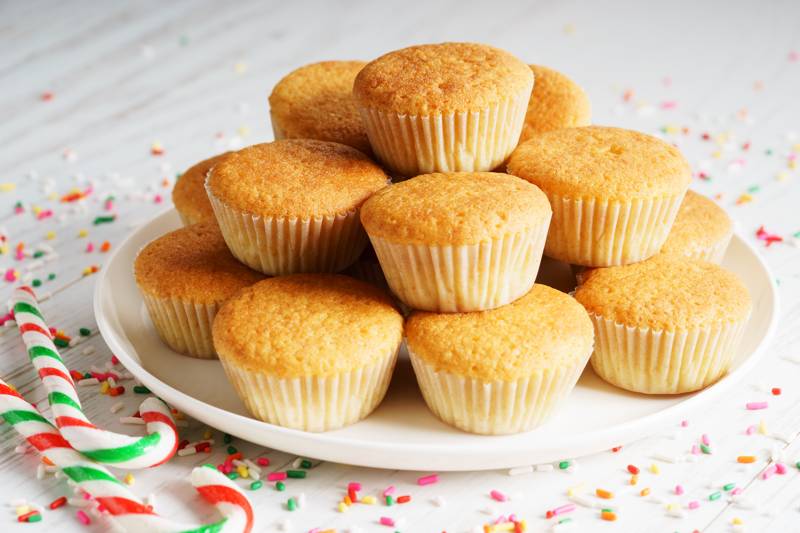 By now you can probably tell that the air fryer is great for baking as well. That's why we recommend trying to make some cupcakes and muffins in it! If your air fryer is too small for even the smallest mini cupcake tray, you can opt for those individual molds you use for steaming or double up on thick cupcake liners. For quick trial batches, you can use boxed cake mixes but once you're more confident in baking with an air fryer, you should try making our Mini Choco Calamansi Muffins.
Cheesecake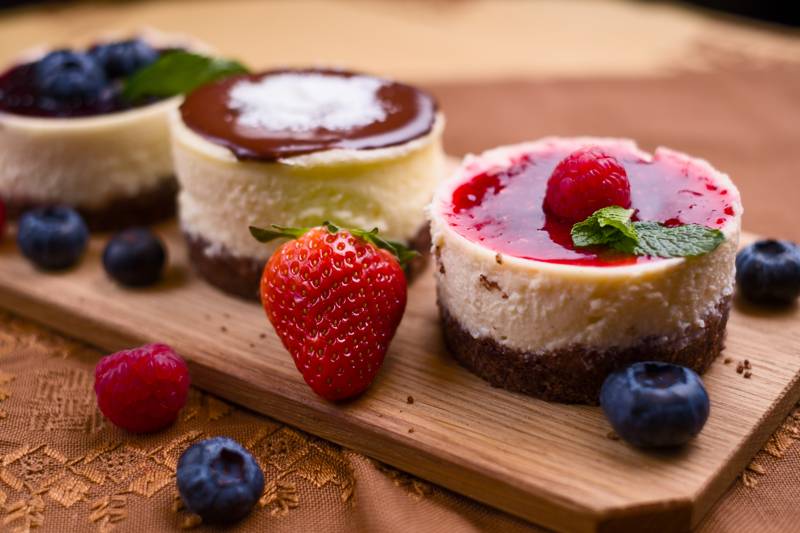 Experimenting in the kitchen really wouldn't be complete if you don't try out a cheesecake recipe. And the air fryer doesn't disappoint in this area either! Again all you need is a baking pan small enough to fit the air fryer basket and a lot of imagination. Why not try recreating our Burnt Ube Cheesecake recipe in the air fryer?
Copycat Recipes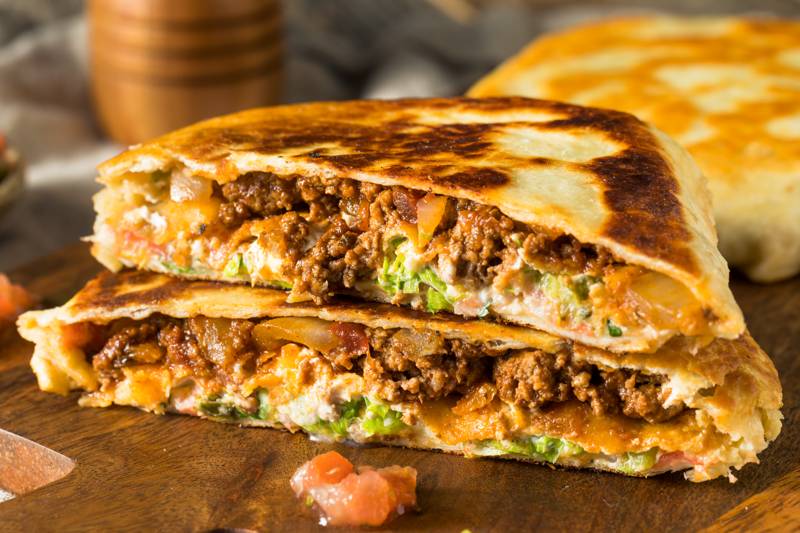 Being easy to use and clean, the air fryer is going to be one of your partners in crime whenever you want to try recreating dishes and recipes without leaving your kitchen in a total mess! One recipe, in particular, that is fun to make in the air fryer is the Crunchwrap supreme! You can cook the ground beef right in the air fryer to remove excess grease from the meat, brush the beef fat all over the tortilla, then toast the entire crunch wrap in the air fryer to seal the tortilla. Another fun dish to recreate in the air fryer would be our recipe for Baked Salmon a la Conti's. Try it out and let us know how it goes!
Excited to bring out the air fryer again and let it become the star gadget of the kitchen? After everything, we've found that the air fryer is truly a friend in the kitchen, especially when you want to keep the temperature low in the kitchen while cooking. Which of these dishes will you try to make with your air fryer?
Follow us on Facebook, Instagram, Tiktok, and Youtube for foodie finds, re-imagined recipes, and easy eats that will take Pinoy bellies on an adventure!