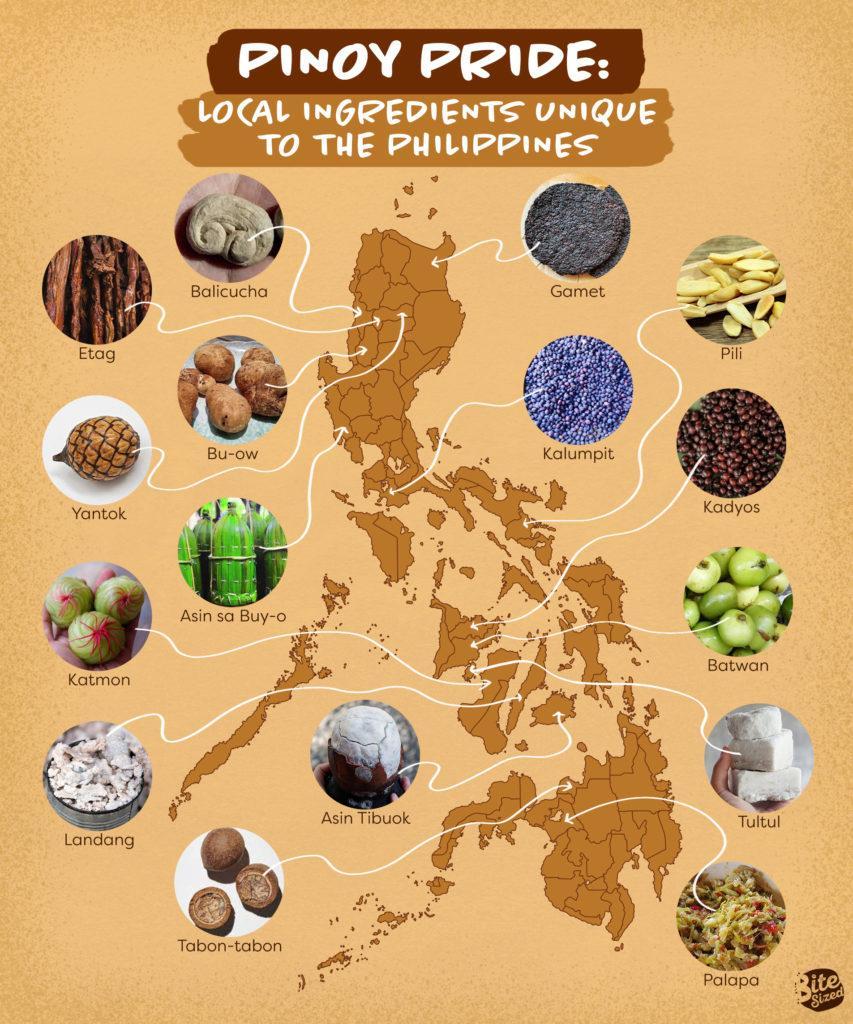 The Philippines is no short of natural wonders. This statement is also true when it comes to our culinary heritage. Our cuisine is a combination of different cultures united in a single pot of deliciousness, which makes our food fascinating. However, with the continuous influx of foreign flavors and ingredients, native ingredients are being forced to be sidelined, and sometimes, even forgotten.

We have compiled a list of local ingredients which we should be giving attention to and somewhat be a staple in our culinary arsenal. After all, these ingredients are the ones making our cuisine unique and stand out from the rest of the world.
Here are Filipino local ingredients worth trying!
Balicucha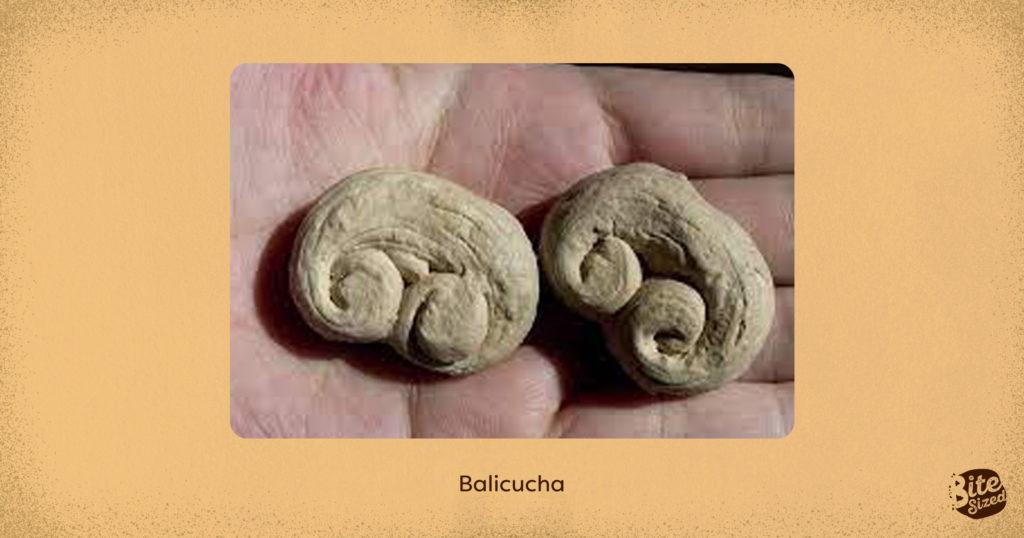 Where to find it: Ilocos Sur
Balicucha is a sweet delicacy made from raw sugarcane juice. The sugar cane juice is cooked until it becomes a thick syrup which is then stretched and pulled repeatedly until it forms a soft candy. Balicucha can be enjoyed on its own or used as a sweetener for coffee, tea, and hot chocolate.
Etag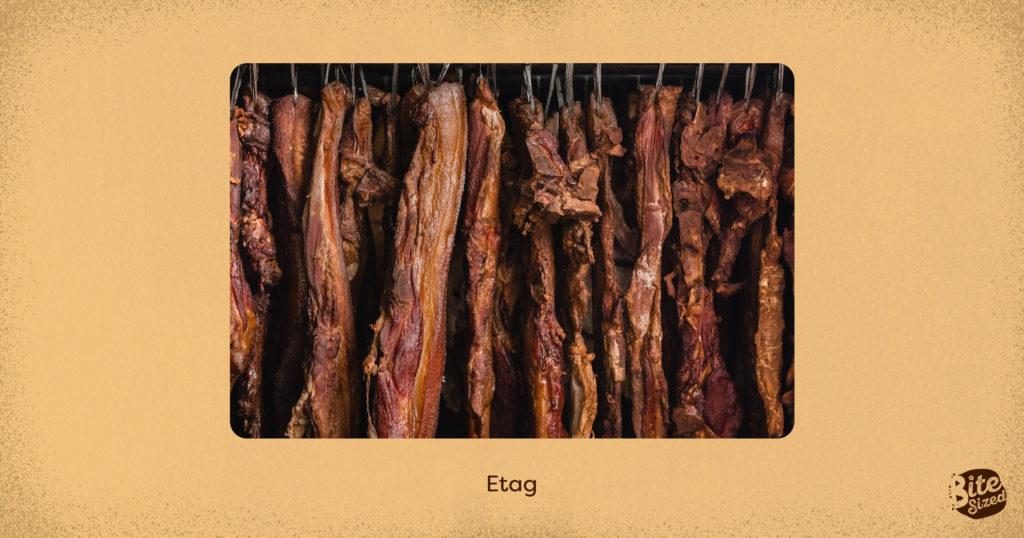 Where to find it: Cordillera Administrative Region
Etag is a traditional Igorot delicacy that is preserved small slab of pork made through salt-treating, sun-drying, and/or smoking. Considered as the "Igorot's Ham" it is commonly added to Pinikpikan (a mountain stew made with beaten native chicken) or used in stews, soup, or eaten as it is.
Gamet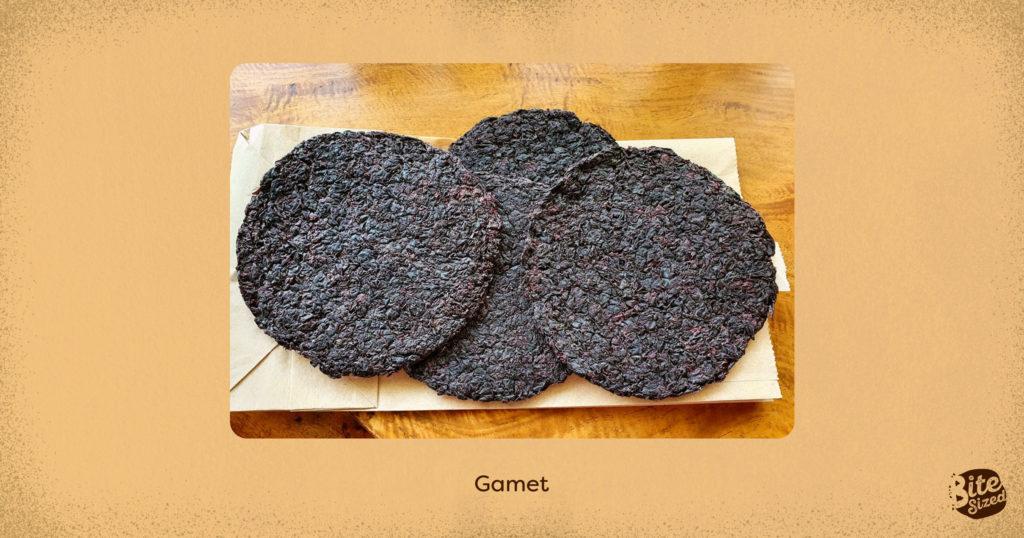 Where to find it: Cagayan Province
Gamet is dried seaweed from Cagayan that's characteristically purplish to black in color after being dried into sheets or thin cakes. Considered as "black gold" by its users, this seaweed command a high price in the market due to its seasonality and difficulty in harvesting it. What's also remarkable about this local delicacy is its nutritional value: it is said to be rich in calcium, iron, and other essential vitamins. A versatile ingredient, it is used widely in soups, salads, sauces, and other dishes cooked in cuisines from the northern regions of the country.
Bu-ow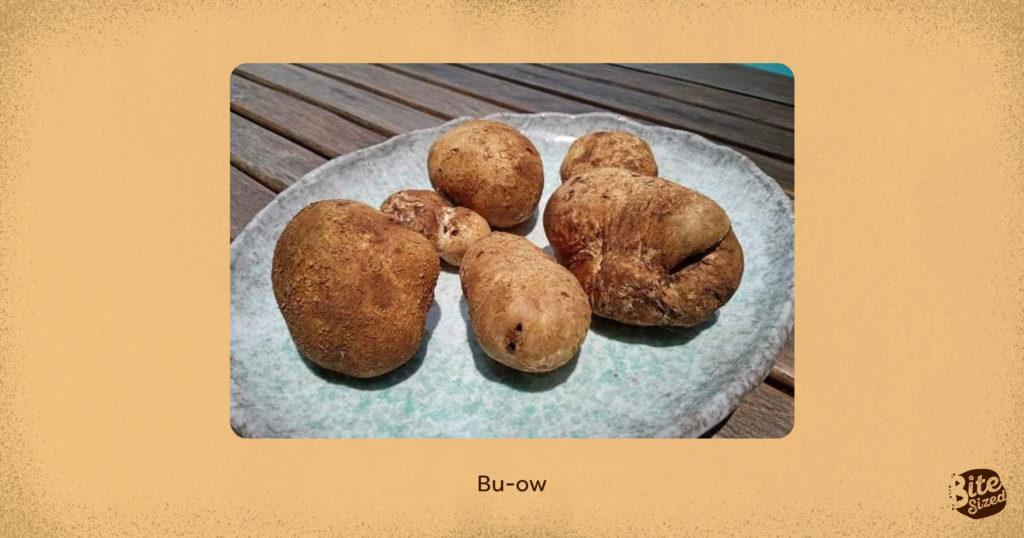 Where to find it: Benguet
Called the Cordillera truffle, Bu-ow is an edible mushroom that is described to have a meaty texture and an earthy and nutty taste with a hint of bitterness. At first glance, it looks very similar to the exclusive Italian white truffle with some stating that it smells and taste like its European counterpart. However the claim is still up for debate. Bu-ow can be used for soups, stews, salad, and pasta.
Yantok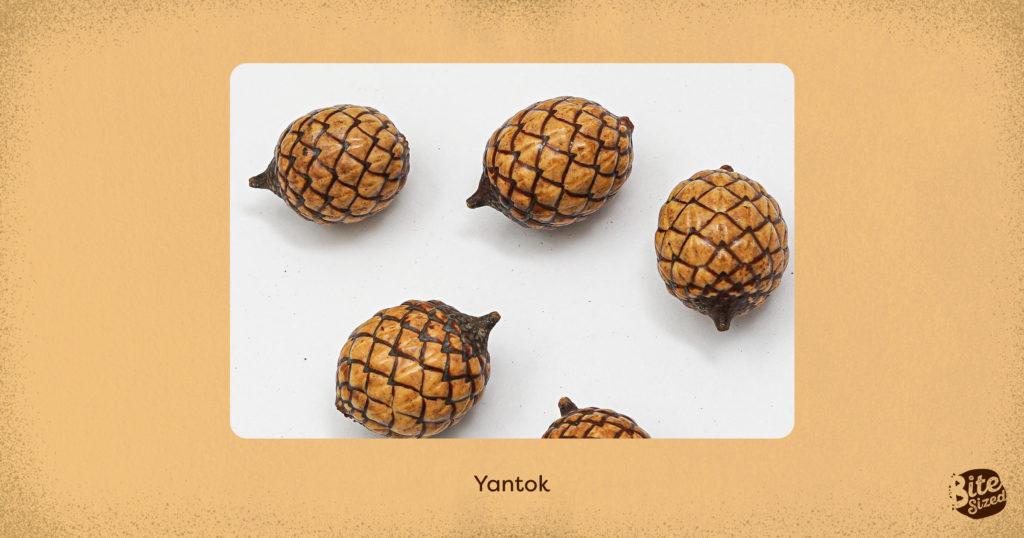 Where to find it: Mountain Province
Yantok or also known as alimuran or "Rattan fruit" and even "snake fruit" is a very sour fruit that has a tough scale-like skin and flesh that resembles the texture of lanzones. This fruit is considered a superfood for its high antioxidants and many health benefits. People often used Yantok as a substitute for tamarind in dishes such as sinigang or dinuguan. When ripe it can be eaten as is with salt or pickled with vinegar and sugar.
Asin sa Buy-o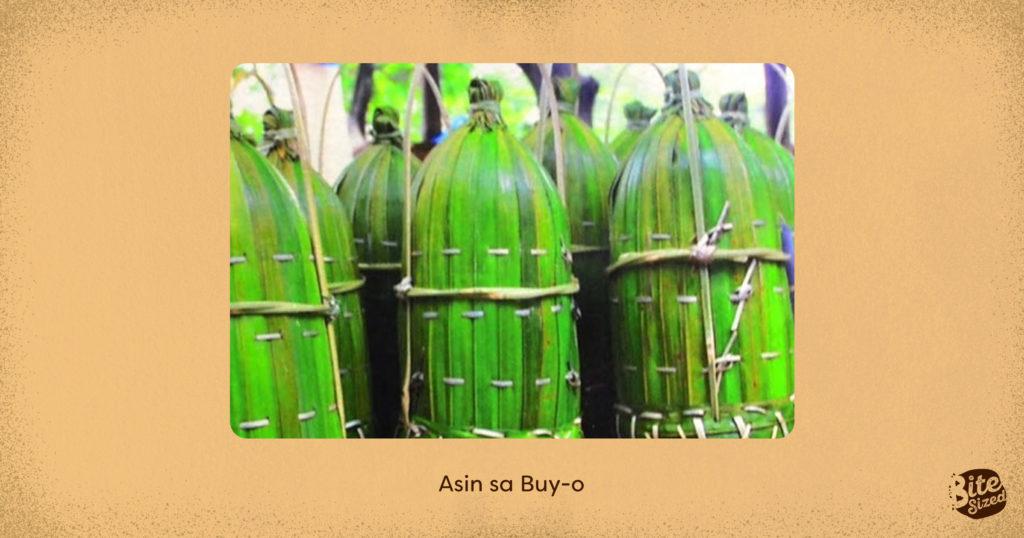 Where to find it: Zambales
Asin sa Buy-o, which literally translates to "salt packed in buy-o pouch" is a product of Botolan, Zambales. The salt is encased in a biodegradable pouch made of woven nipa palm leaves stitched with strips of bamboo or rattan. The process to make this artisanal salt is laborious and detailed but the results are rewarding with a salt product that's flaky yet refinedx with a unique yet subtle taste that's quite similar to France's fleur de sel. It's best used as a finishing salt to enhance the flavor of your dishes, sauces, and even desserts.
Pili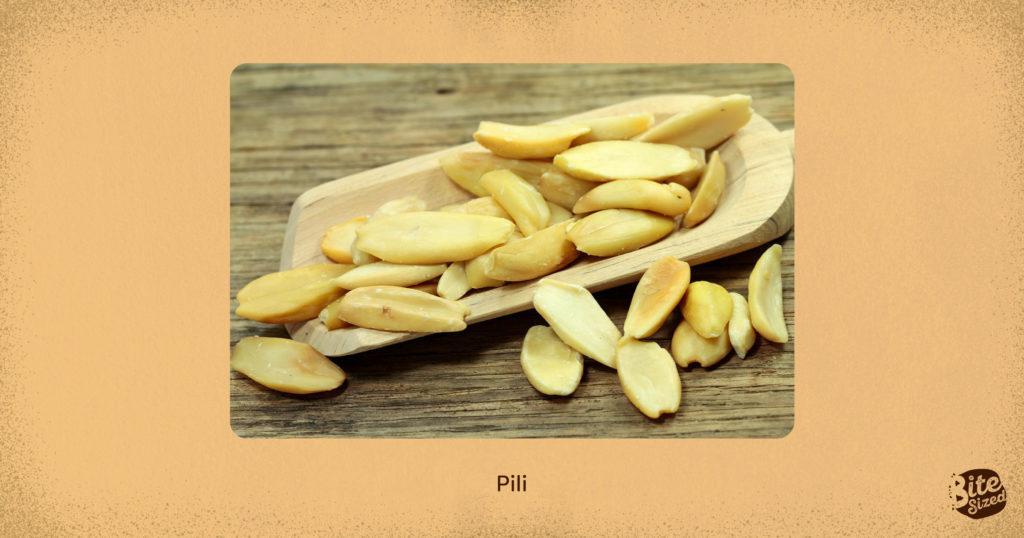 Where to find it: Bicol Region
Pili is a tear-shaped nut with a light nutty flavor close to sunflower seeds but with a unique buttery taste. It comes from the Pili tree native to Southeast Asia countries and the Pacific Islands. The Philippines, however, is the only country that grows this nut for commercial and culinary use. You can eat pili as a snack or use it in savory dishes and desserts like the pili nut tart or pili nut brittle.

Here is a unique savory recipe with Pili nuts that you can try, Creamy Laing Pili Nut Pasta!
Kalumpit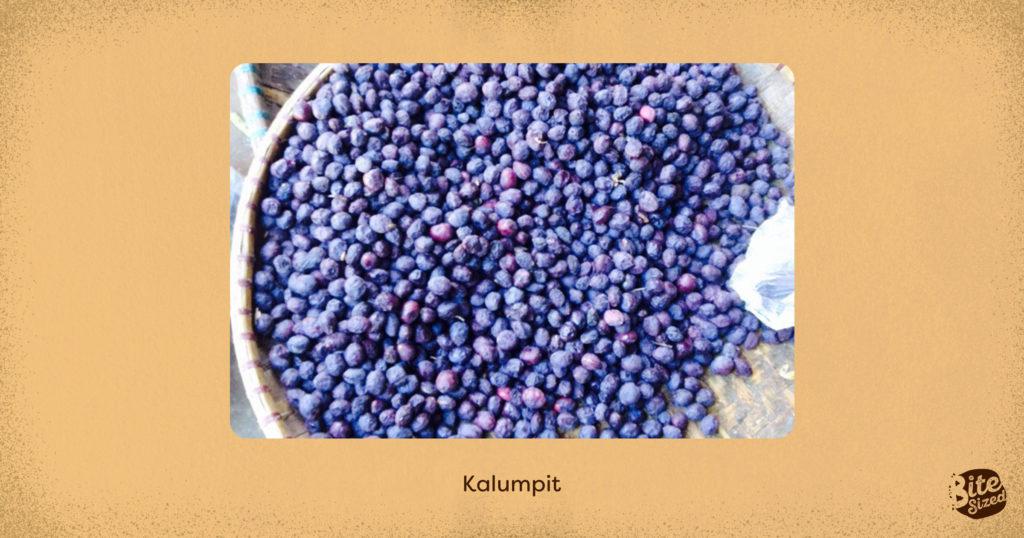 Where to find it: Batangas
Kalumpit is a fruit with a grape-like pulp and dark red flesh that has a sweet and tarty taste similar to a plum. Also known as the Batangas cherry, this fruit can be eaten as it is often with salt or made into a jam, wine, or used as a flavored sweetener for lambanog. Before enjoying freshly-harvested kalumpit make sure to soak it first (in several rounds) in water to remove any debris or worms that have entered the fruit.
Katmon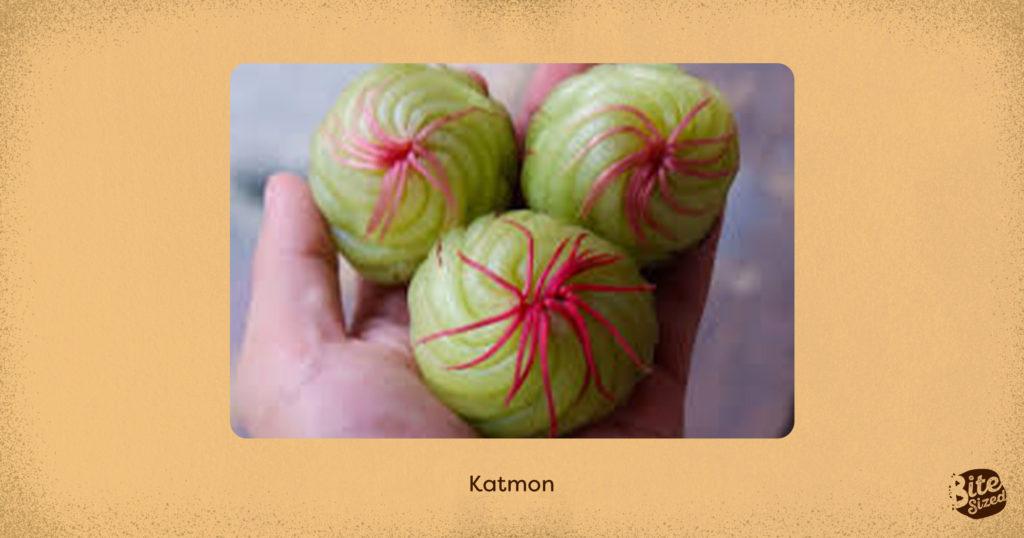 Where to find it: Different parts of the Philippines
Katmon is a fruit that's green in color, quite fleshy, and has a flavor close to sour apples. Its tree is endemic in the Philippines and can be found in the Babuyan Islands, Negros Island, Masbate, Leyte, Basilan, and some parts of Luzon. Katmon is used in making jams, jellies, and sauces and is sometimes added to dishes as a souring agent. The katmon juice is also used by locals to treat cough and fevers.

Check out our recipes for Katmon Jam, Sinigang na Baboy sa Katmon, and Pickle Katmon
Batwan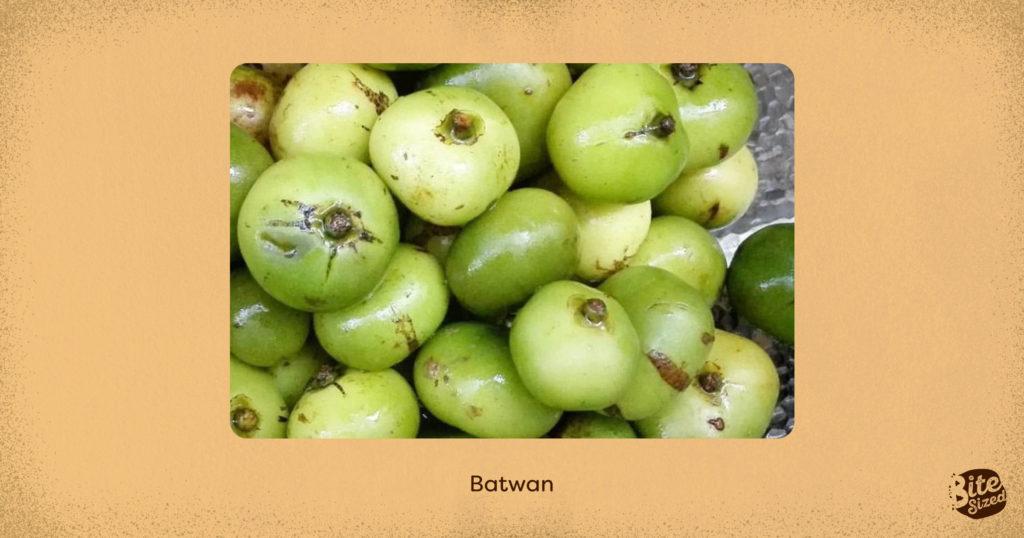 Where to find it: Western Visayas
Batwan is a native fruit endemic to Western Visayas making it a staple souring agent in their dishes. Its light green in color which turns yellow when ripe. It's also describe to have a mild yet unique sourness compared to tamarind or kamias and not as acidic or aromatic. Kansi, an Ilonggo stew made with beef shanks and langka uses the distinct sourness of batwan as well as other versions of paksiw. Because of its growing popularity, businesses have learned to make bottled paste of the fruit, though purists still enjoy it as a fruit eating raw or pickling it to be used as a condiment. It even has popular riddle known to people who have grown up with the fruit: "I went to the forest and saw many trees, but one (bat-wan) I like best. Which is it?"
Kadyo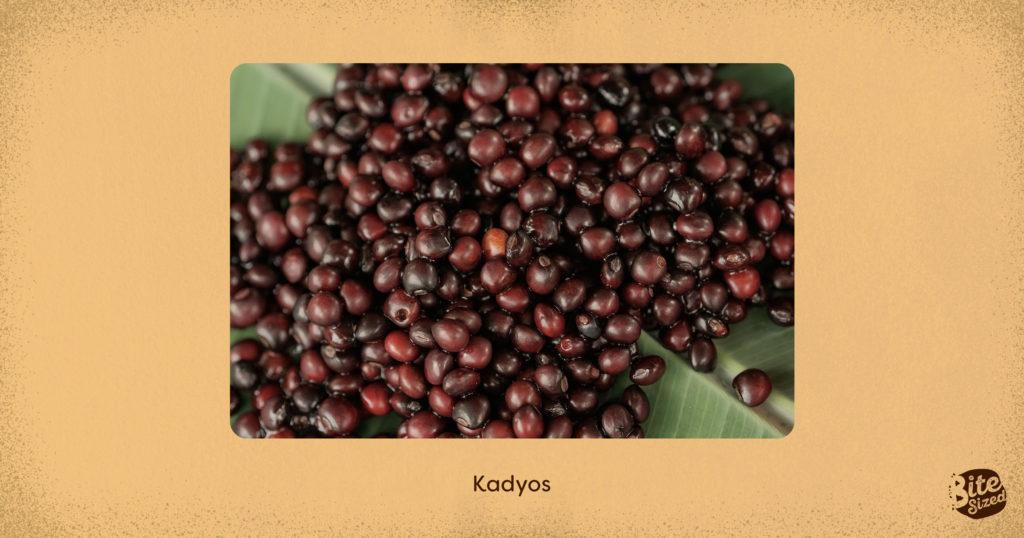 Where to find it: Western Visayas
Kadyos is a grown in Panay island in the province of Iloilo. In English it is known as the congo pea or pigeon pea. Is it a native round black-eyed pea slightly bigger than a mongo with a rich and nutty flavor. Kadyos is a popular ingredient used in the Ilonggo cuisine and is part of the iconic Ilonggo dishes K-B-L (Kadyos, Baboy, Langka) and K-M-U (Kadyos, Manok, Ubod).
Landang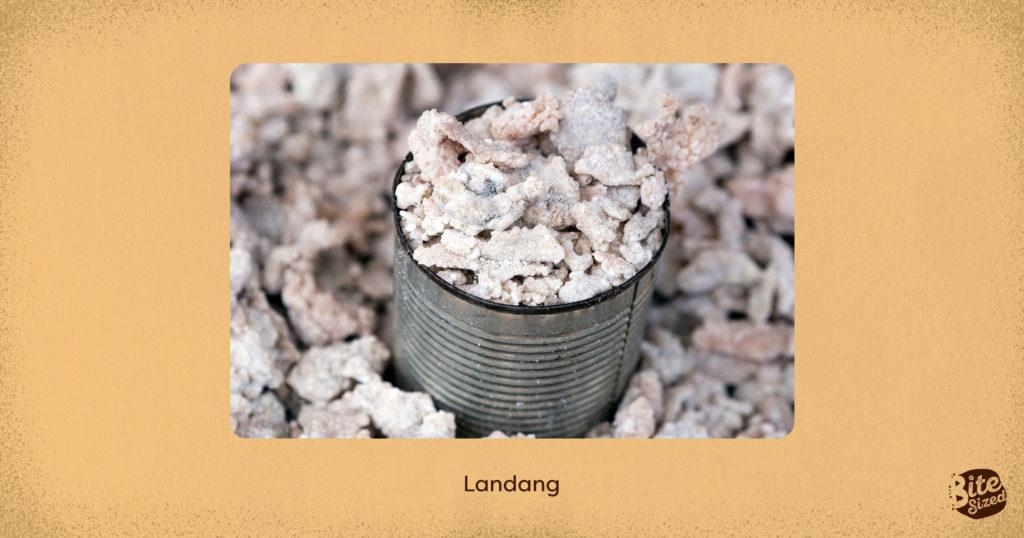 Where to find it: Visayas Region
Landang comes from the Buli or Buri tree, a type of palm native in our country. After processing, its grounded flour can be formed into tapioca balls or can be mixed with other carbs as a meal filler. Landang is used in a native Visayan dessert eaten during Lent known as Binignit, which is similar to ginataang halo-halo. Another dish its used in is Kinugay, a stew made of coconut milk and muscovado. Some even mix it with corn grits to make a snack called puto buli or budbod.
Tultul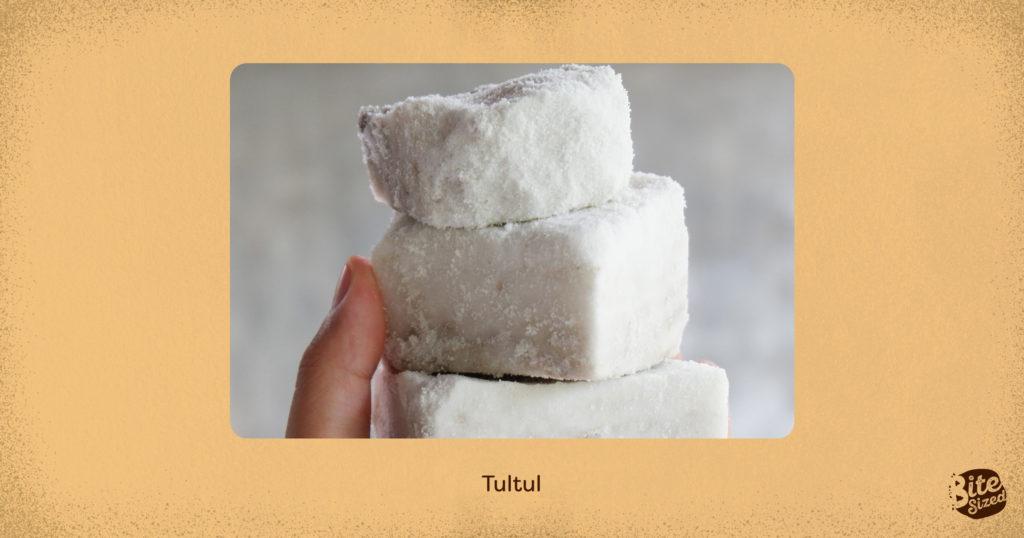 Where to find it: Guimaras Island
Tultul or duldul is made with the ashes of driftwood or dagsa and is soaked and boiled in seawater and strained down with coconut milk for a savory flavor. Tultul is only made from December to May when the rainy season has passed. Locals consume this salt as a "ulam" by simply dabbing it on hot rice with a bit of oil. It can also be used as a seasoning or finishing salt to dishes.
Asin Tibuok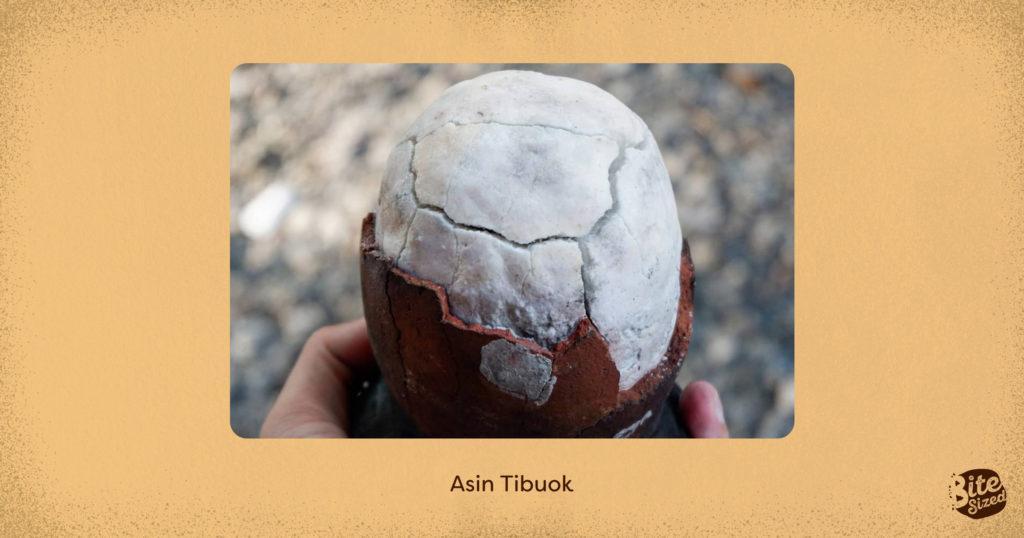 Where to find it: Bohol
Tibu-ok is a artisanal Boholano sea salt made from filtering seawater through coconut husk ashes. It is recognized easily due to its earthenware container where the salt is filled and packed then baked in a local kiln that uses wood and coconut husk for fuel. This salt has a slightly sweet, smoky, and umami taste that's best used when grated over pasta, rice, or desserts. Unfortunately, the making of Tibu-ok is a dying art due to its arduous process and the limited number of makers continuing its traditions.
Palapa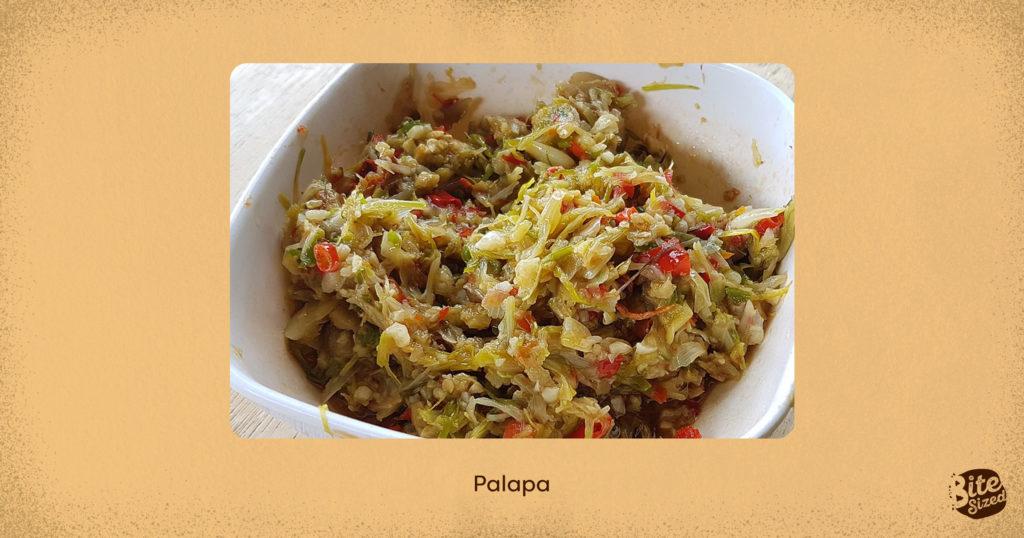 Where to find it: Lanao Del Sure and Mindanao
Palapa is a sweet and spicy Maranao food condiment of thinly chopped sakurab (native white scallions), pounded ginger, turmeric, labuyo, and toasted grated coconut. This ingredient is an important cultural symbol for the Maranao people and is often used as a paste or a base ingredient in Maranao cuisine. One popular dish that heavily uses palapa is the Piaparan, a chicken dish cooked with turmeric, coconut milk, and spices.
Tabon-tabon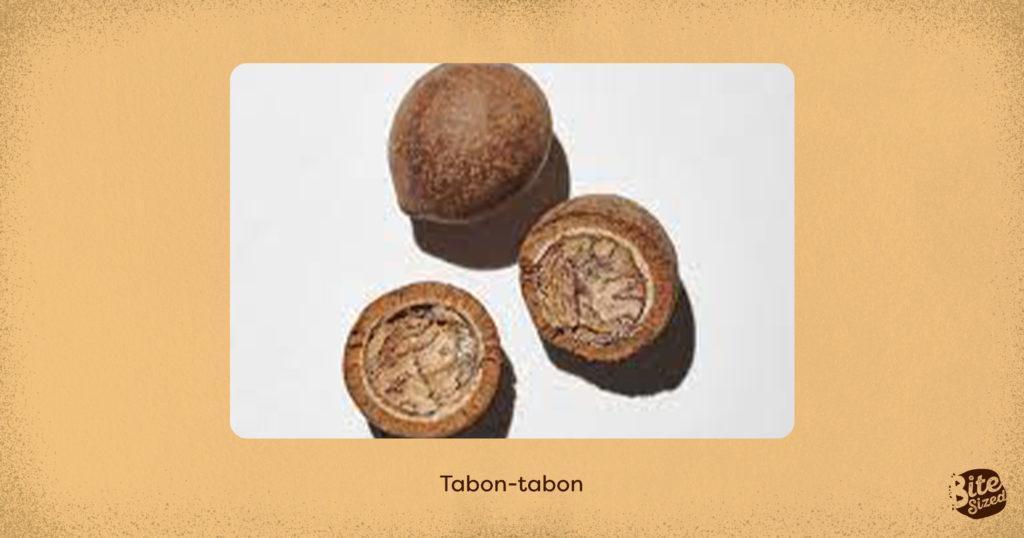 Where to find it: Northern Mindanao
Tabon-tabon is a wild tropical fruit that has a similar appearance to a Chico fruit with its brown skin color. The pulp of this fruit is quite bitter and astringent. Tabon-tabon is mainly used in kinilaw to balance the acidity of the vinegar and remove the fishy taste.
These are just some of the local ingredients worth trying out and there are more out there! By being familiar with these local ingredients we get to expose ourselves with the pure nature of our cuisine and heritage. What other local ingredients would you add to this list? Comment below and we'll explore that in some of our recipes.
Follow us on Facebook, Instagram, Tiktok, and Youtube for foodie finds, re-imagined recipes, and easy eats that will take Pinoy bellies on an adventure!