Have you recently checked out the size of your neighborhood pandesal? Does it look smaller than it used to? Have you noticed how some of the bread sold in your local bakery may not have been available for a while?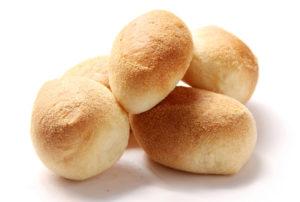 Unfortunately, with the prices of eggs, wheat, flour, and other raw ingredients rising, the size of your daily bread has begun to decrease. This is the only way community bakers can still keep up with the demands of their customers with the ever-rising costs of operations from raw materials to fuel plus the addition of disinfecting products.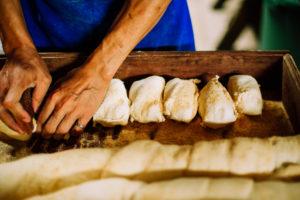 Some big bakers however have gone another route. Instead of making their products smaller, they have resolved to increase the prices of their products just like this popular commercial bakery:
While the price increase is understandable due to the fact that these commercial bakers are also following strict FDA compliance with food standards, this is another moan and groan situation for consumers.
Sad to say, pandesal isn't the only food product affected. Other food products like mustard and sriracha plus ingredients like milk, sugar, chicken, and potatoes are reported to have shortages as well. This is due to several issues happening globally, a big problem our local establishments have no control over.
One is a global freight crisis that affects the supply chain not just in the Philippines but in other countries as well. Another ongoing problem is the Ukraine-Russia War. Countries are left to scramble with overflowing demands for potatoes but the world's No. 3 and No. 4 producers of the said starch are still fighting each other. Meanwhile, our local sugar supplies are also dwindling, with experts predicting stocks to last until the end of this month. Weather is another big factor affecting the globe's food shortages. The world's climate crisis is real with harsher weather conditions happening all over from droughts, floods, unyielding storms to unpredictable rain patterns. And finally, the  stricter food security issues caused by COVID (yes people, we are still in a pandemic).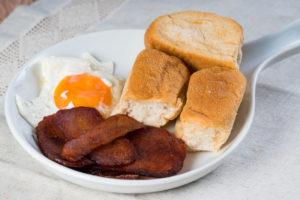 In the end, we still need to be thankful that our beloved mom-and-pop panaderias and neighborhood bakeries are still striving to make our daily bread, even if they're not the same size as they used to be. Here's hoping we still have something to dunk into our morning coffee for the next few years.
Follow us on Facebook, Instagram, Tiktok, and Youtube for foodie finds, re-imagined recipes, and easy eats that will take Pinoy bellies on an adventure!