by Nissie Arcega
On an island in Visayas, Samar takes what is familiar and cultivates a food culture that is nothing short of exciting. It is evident that the locals know the best way to turn harvest into delicacy, with most dishes hailing from Samar having coconut, seafood, rice, and a whole lot of flavor.
Check these Samar food faves on your next visit to the Visayan gem.
Kinilaw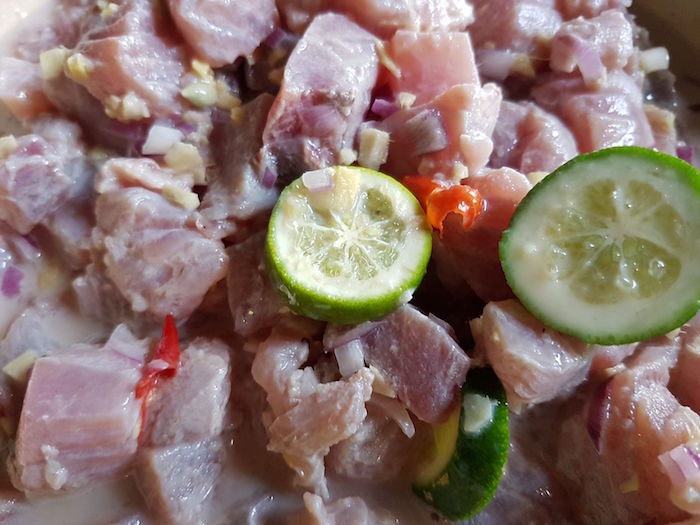 Kinilaw is a pretty Filipino-native popular dish with dozens of variations across the regions. It's often referred to as Filipino ceviche, made of any type of raw ingredient and vinegar. In Samar, they usually use fish, onions, tomatoes, pepper, calamansi, sukang tuba (coconut vinegar), and kakang gata (coconut cream, but can be switched out for coconut milk). A more adventurous version of the dish is one that uses
shark's meat
, which is popular among travelers in
Catbalogan
.
BiteSized Recommends: Try the New Style Kinilaw recipe by Chef Roland Laudico using coconut cream!
Salukara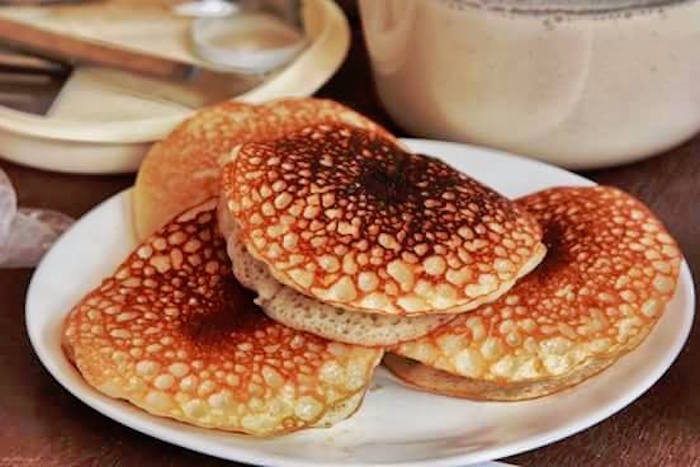 Salukara from Eastern Samar is a cross between bibingka and a pancake, with hints of puto. It uses essentially the same ingredients as well (rice flour, water, sugar) but swaps yeast for tuba (palm wine) instead. It's fairly easy to cook, too! Just like your favorite morning staple,  just oil a pan and heat a ladle-full of the mixture for about 5 minutes. Enjoy with your cup of joe!
BiteSized Recommends: The website Visit Eastern Samar shares a Salukara recipe you easily whip up at home.
Baduya nga Pasayan (Maruyang Hipon)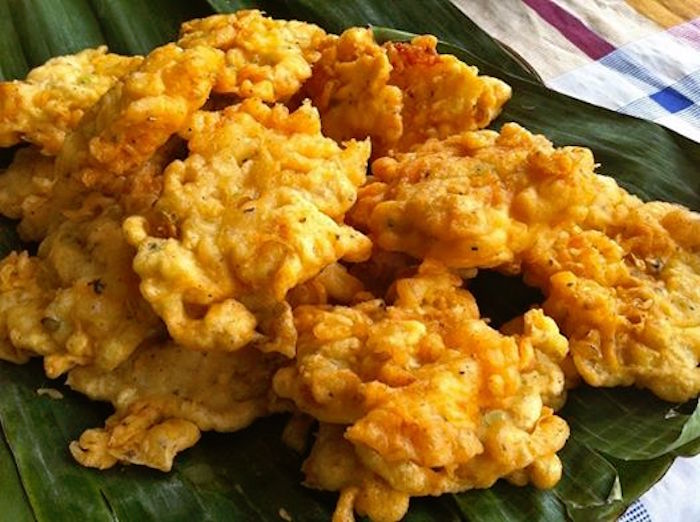 via Twitter-MahalinPagkaingAtin
Baduya nga Pasayan is Samar's answer to Japanese tempura. Fresh shrimps, chopped green onions, salt, and pepper mixed with a batter of flour, water, and baking powder are fried in clumps that turn into these delicious crispy fritters. The fun part of this dish are biting into the large pieces of several shrimp  in the batter, and is definitely the best street food to get for merienda.
BiteSized Recommends: Prevalent in the streets of Imelda Park in Catbalogan City, don't miss trying this from modest stalls and small shops.
Lechon
Aside from fish, rice, and coconuts, Samar is also known for its unique take on lechon. They even have a festival for it in Borongan City! Common variations are adding sweet sauce and vegetables on the lechon itself and is eaten without condiments. Areas like Catarman adds a seafood surprise like crabs and lobsters inside the lechon, while Calbayog City stuffs it with chicken.
BiteSized Recommends: Interested to make your own winning lechon? Start with this Crispy Bellychon recipe.
Torta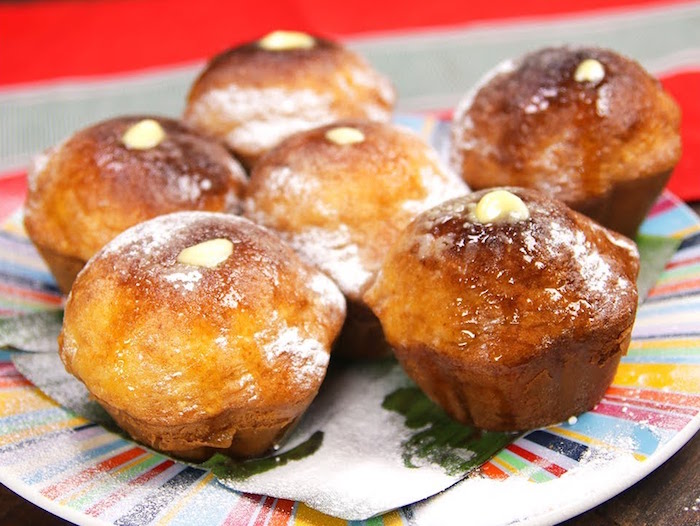 Traditionally served during celebrations in Samar, torta (no, not the omelette of the Tagalogs) is a
buttery pound cake
baked in pans with scalloped edges. The basic recipe calls for flour, milk, anise, butter, tuba, egg yolks, and pork lard. It's usually topped with cheese, butter, and sugar. It's a simple yet satisfying delicacy Samar shares with Visayan neighbors like
Cebu.
BiteSized Recommends: Try our Tortang Mamon recipe and savor this Visayan treat for merienda.
Tamalos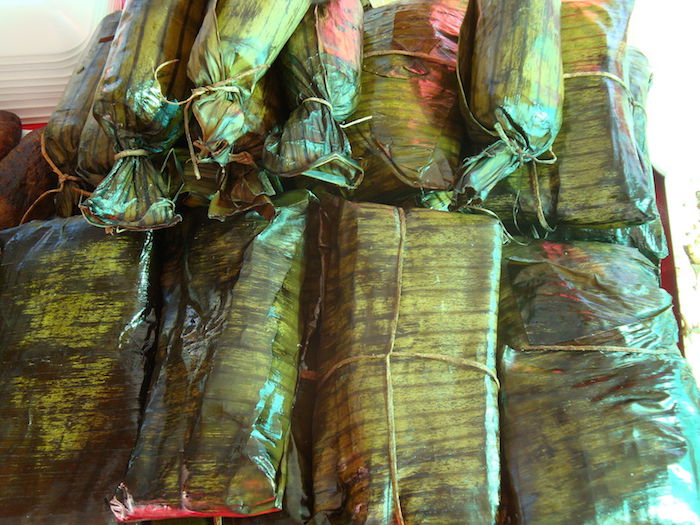 Tamales
to most, Samar's
tamalos
is distinctly spicy and nutty. It's made with rice flour, pork belly, vinegar, pepper, and garlic. It's covered in a thick peanut sauce, and sealed away with a banana leaf. Get it fresh from
Catbologan City
.
BiteSized Recommends: If you're craving for Pinoy tamales, try our version with crab meat.
Binukohang Pansit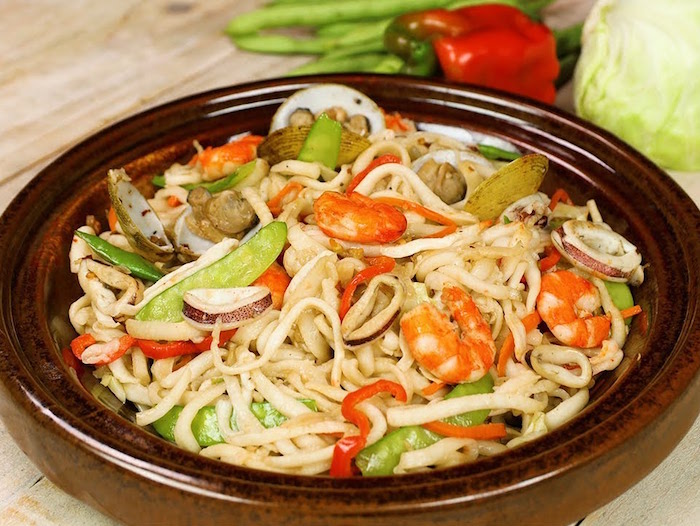 It's not a Filipino table without pansit. If you haven't caught on, Samar loves coconuts.
Calbayog's
version of pancit comes with the typical noodles, vegetables, seafood, and pork, but has a refreshingly sweet kick thanks to the shredded coconut meat mixed in.
BiteSized Recommends: Pancit buko is quite easy to do! Here's a recipe to guide you.
Binagol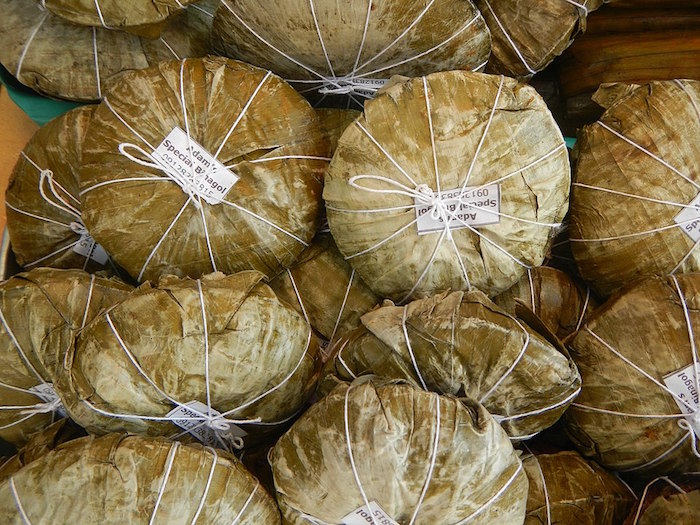 Binagol, famous in
Samar
(especially in
Calbiga
) and
Leyte
, comes in a coconut shell that houses a mixture of talyan (a cousin of taro or gabi), glutinous rice, and coconut milk. Some variations add nuts, egg yolk, chocolate, latik, and butter to add more flavor.
BiteSized Recommends: We tip our hats to Samar and Leyte's rich and tasty cuisine with our Binagol recipe.
What Samar delicacy should be a must-try? Let us know!