What we love about Nono's menu is that it's a collection of comfort food that you can't go wrong with any of the choices. From the savory signatures like the Fried Truffle Cheese Wontons and Chicken & Waffles to the classic confections like Nono's Chocolate Oblivion and Strawberry Shortcake—every item is a crowd-pleaser. They also come in big portions to encourage people to share their choices with their tablemates or just satisfy the huge appetite of a really hungry diner.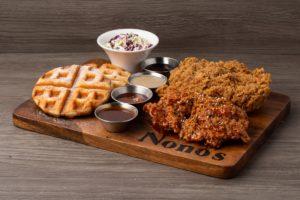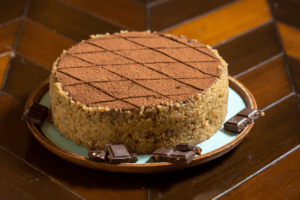 You see, Baba Ibazeta, chef and main tastemaker behind Nono's delicious plates loves to please the palate. So, as a special treat for this summer season, Nono's is happy to introduce its newest dishes as well as welcome back an old favorite to help celebrate happy summer moments.
Summer Lovin' Flavors
Don't you think that summer is the best time to eat seafood? With this in mind, the latest releases from Nono's kitchen are peppered with seafood favorites hence: The Flavors of Summer selection.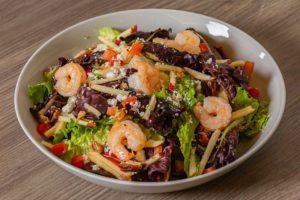 First up is the Mediterranean Salad with Shrimp. The starter is a mélange of delicious components with slices of apples, mixed greens, dates, candied walnuts, crumbled feta cheese, and perfectly-sautéed shrimps. Everything gets mixed together with a special balsamic vinaigrette with a touch of honey. Light yet full of flavor, it's a great first dish that makes you excited for the other dishes to come.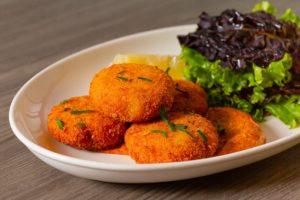 Next is Salmon Croquettes, which is a fantastic appetizer or a light lunch option. These breaded salmon cakes are cooked until golden brown and crisp. It's served with a homemade paprika aioli dip and a side salad. Don't forget to squeeze in some lemon juice to brighten up the flavors of this simple yet sophisticated seafood starter.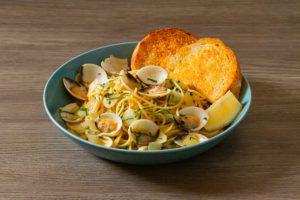 Nono's Vongole is a revelation. Each strand of al dente spaghetti pasta is infused with the flavors of the clams but made more addicting with the addition of white wine, butter, olive oil roasted garlic, and a hint of heat from chili flakes. The delicious experience isn't over though even when all the noodles are finished. You can mop up all the excess sauce with the toasted sourdough just as Nono's intended it to be.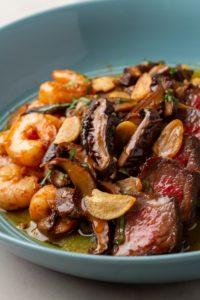 Last but not least is a holiday favorite that's making its first summer appearance. Nono's is bringing back its take on the classic surf-and-turf aka Steak & Shrimp a la Pobre—an incredible entrée composed of juicy steak slices, garlic shrimps plus sautéed mushrooms, and French beans. And because we're Pinoys Nono's made sure to add in a side of garlic rice. If you ask us, it's a meal worth every calorie.
Of course, you can't have a complete Nono's experience without eating a slice or two of their cakes or take home some baked treats.
New Branches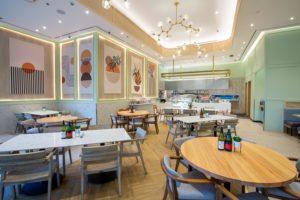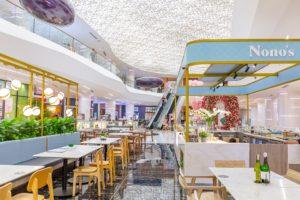 Nono's is also proud to announce that they have opened two new branches—one in Uptown Mall in Bonifacio Global City and the other at S Maison in Pasay. Both new branches are conveniently situated inside shopping centers to give the mall-goers a chance to indulge in quality comfort food and take a sweet break after a hectic errand day or even just to catch up with friends and family.
Nono's restaurants are located in UP Town Center, The Podium, Three Central Makati, Festival Mall, Glorietta 2, Power Plant Mall, Ayala Malls Manila Bay, S Maison, High Street South BGC, Uptown Mall Taguig, and Nuvali Sta. Rosa. They're also available in foodpanda, Grabfood, and Pickaroo.
For promos and info about Nono's visit nonos.ph. Follow Nono's in Instagram and Facebook.
Follow us on Facebook, Instagram, Tiktok, and Youtube for foodie finds, re-imagined recipes, and easy eats that will take Pinoy bellies on an adventure!