Every year is a pursuit for new thrills and when you're a certified foodie who likes to de-stress by experimenting with new flavors in the kitchen, then an adventure hunt for new kitchen secrets should be in your game plan this January. Lo and behold, BiteSized HQ is excited to share with you our finds around the metro to amp up your cooking game and keep your friends impressed this 2018.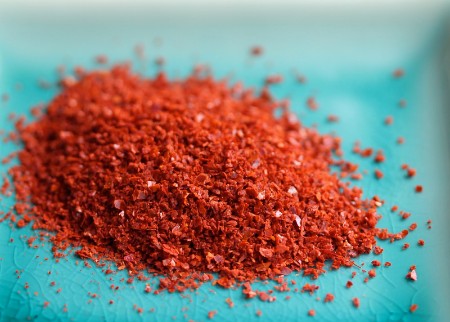 Image via Jeannette's Healthy Living
Korean Hot Pepper Flakes
It's not enough to feed your K-pop inspired food binge-ing with just mass-produced Korean spice mixes in the grocery – authenticity is best served when you put in a little effort and hunt down legit Korean Hot Pepper Flakes for that real kick. Get creative with this versatile spice to create your own Oi Muchim, Mu Saengchae, and other Korean Side dishes, and you can have a homemade Korean BBQ dinner party to impress your buddies with!
Where to Buy: Masan Grocery, Cartimar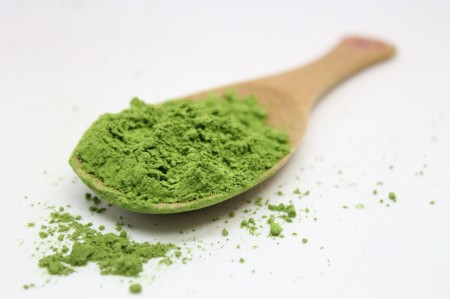 Image via Matcha Zen Tea
Matcha Powder
If you're a matcha addict, then you'll be thrilled to learn that this magical powder is readily available in its raw form in Manila. Get ready to tweak every dessert and drink you know with a Japanese twist! No need to longingly gaze after every (expensive) matcha dessert in fancy cafés!
Where to buy: Darumaya Grocery, Cartimar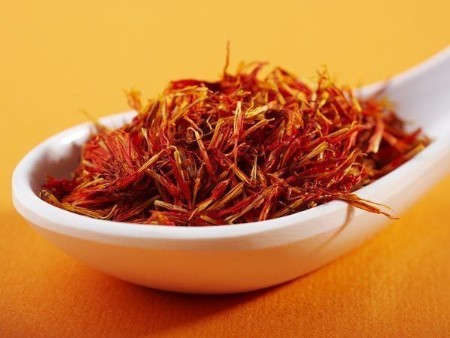 Kasubha
Ever stared at the spice aisle of the supermarket so long that you have come across these strange, saffron-like strands sold for cheap? While your foodie radar have likely concluded that these do not equate with the pricey and rare imported saffron, don't dismiss this red spice because its subtle flavor and natural food coloring properties can easily elevate your humble atsara and arroz caldo.
Where to buy: Spice aisle of leading grocery stores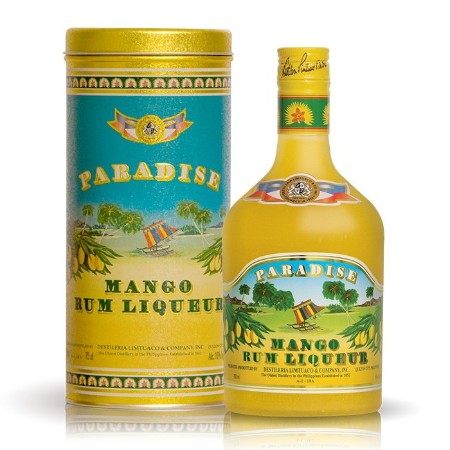 Image via Manila Wine
Mango Rum Liqueur
You might think rum is exclusively for spiked chocolate desserts, but with a fruity punch it can bring a whole new dimension to your salad, sauce, and seemingly innocent desserts like granitas and cheesecakes.  Great way to surprise your guests when they take that first sweet (and alcoholic) bite!
Where to buy: Kultura Stores, Wines and Liqueurs section of leading grocery stores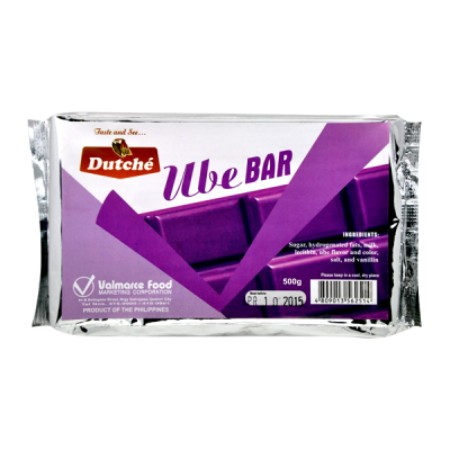 Ube Chocolate
Ultraviolet is the color of the year, and it's good to eat in trend. With all the craze out there now, it's time for the connoisseur in you to get crafty and come up with the next creative use of this internationally admired ingredient. But who has the patience to boil and peel all those yams? Lucky for you, manufacturers out there made this process for bakers much easier with baking chocolate in ube flavor. Time to melt that beautiful purple in your next sweet treat!
Where to buy: Leading bakery stores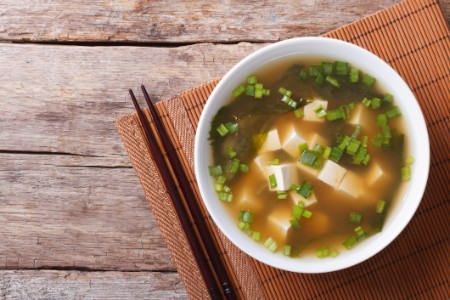 Miso Soup Packs
This Japanese staple is simple, light, but surprisingly hard to perfect without the right ingredients. This year, make your homemade bento meals complete with a steaming cup of soup – perfect for cold nights when you're craving Japanese but running low on moolahs for a fancy meal out!
Where to buy: Darumaya Japanese Grocery, Cartimar and other Japanese groceries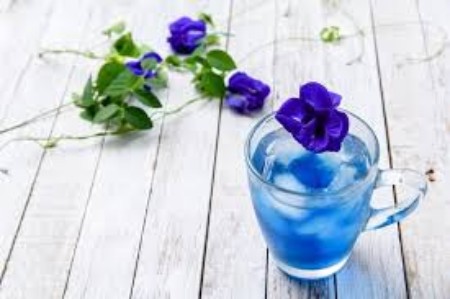 Butterfly Blue Pea
Get fancy as if you're in Bali and sprinkle a few edible flowers on your salads this year! Butterfly blue peas add earthiness and exoticness to your meal without detracting from the fresh flavors. In fact, it even has anti-tumor and anti-cancer properties. Go ahead and surprise bae with your new chef's salad special!
Where to buy: Buy online at downtoearth.ph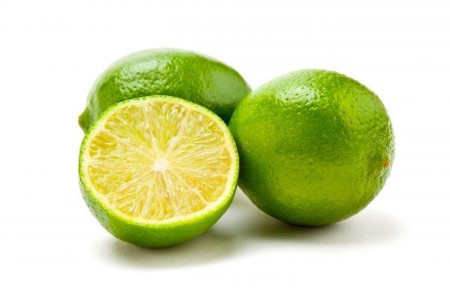 Dayap
Bigger than a calamansi but smaller than a dalandan, this Pinoy lime can be eaten raw Nga Nga Salad Bites-style or as a central flavor to desserts like Citrus Meringues and Dayap Squares. Its ability to blend well with other ingredients makes it a coveted tool in the kitchen, upgrading your menu in an all-natural way.
Where to buy: weekend gourmet markets or provincial markets
Do you have other unique ingredients you want to incorporate into your cooking this year? Let us know!