We've all said it before, and every January we make a promise to ourselves to eat better, be healthier, and live with more excitement. Though it's a grandiose goal that year after year becomes a challenge to follow through, the creative chefs out there have made our lives easier by constantly coming up with great combinations to try. If you're looking for new ways to keep things hot and exciting this 2018 – the Philippines' go-to place for roast chicken and healthy platters just introduced a new flavour to munch on – and it is addictively distinct with its spicy twist.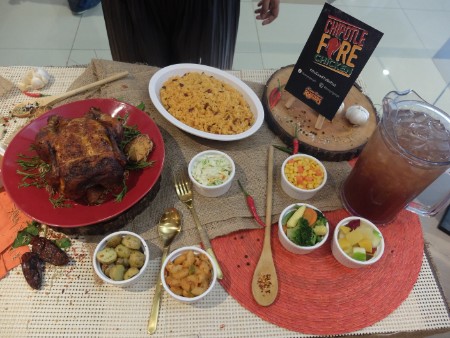 Fresh out of Kenny Rogers Roasters' oven just today is the all-new Chipotle Fire Chicken – which is scrumptious with a kick, and served generously with their signature buttery gravy with a more peppery mix. Fret not though if you're risk averse when it comes to fiery dishes – because this one rounds out really well, never diluting the roast chicken flavor we love and crave for from this beloved brand. The new Chipotle Fire Chicken pairs incredibly well with the classic sides too – especially the roasted potatoes and coleslaw – but if you're more into the Pinoy staple carb, Java rice is your best bet. End the meal with a cold treat like a strawberry milkshake or chocolate sundae – and your happy tummy and taste buds will be grateful for the delicious and complete recharge!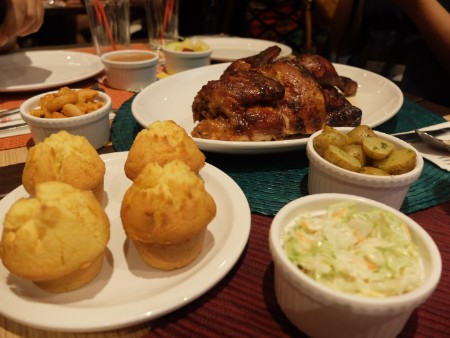 We think it's best to venture onto a healthier lifestyle when with the support of your family or friends, and thankfully, this Chipotle Fire Chicken is offered as a group meal for four at only Php 810, served with a whole roast chicken, sides, Java rice, corn muffins, and a pitcher of iced tea or soda.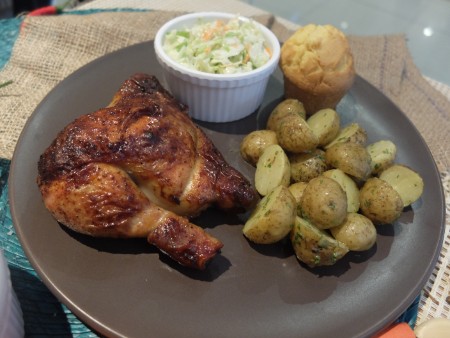 It's a great option for quick lunches too, because their
solo plates
is very filling with a
quarter chicken cut, 2 sides, a corn muffin, and Java rice
for only
Php 245
. No excuses now ladies and gentlemen, because healthy can be made fast, delicious, and affordable! Get ready to keep coming back for this smoky and savory new chicken in town, now available in all
Kenny Rogers Roasters branches
! Like they say, you are what you eat, so
#ItsGoodToBeHot
.