Written by Kimberly Hipolito
Tired of the same old coffee chains in Manila? Well, it's time to level up! Treat yourself to these specialties after an hour's drive from the city. These cozy cafes offer more than just the ~aesthetics~ for your Instagram feed. Bulakenyos definitely know their way to please your taste buds so go and grab your barkada. You will surely come back for more after trying some of the best cafes in Bulacan!
Kalye Mabini
First on the list is this homey cafe that offers more than just coffee. It's like visiting your grandparents' home in the province with its wooden floors and rattan furniture. Of course, your grannies would never let you go hungry.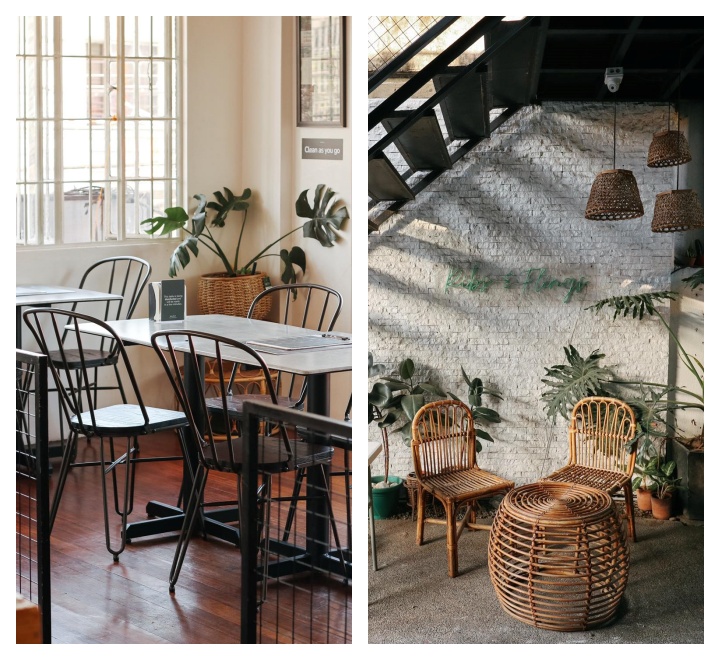 Kalye Mabini has a huge menu ranging from soups, salads, pastas, pizzas, wings, seafoods, steaks, to sweets. Their House Special Lomo Ribs is a crowd favorite — it's a fall-off-the-bones smokey meal that everyone should try.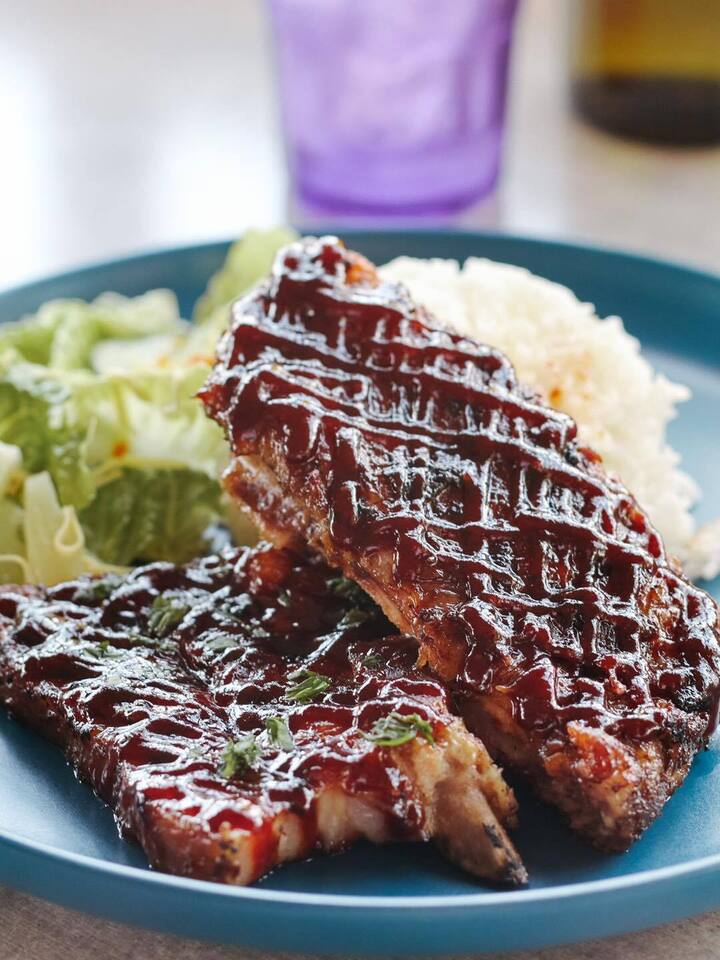 To cap off that tasty meal, grab any of their 3-piece specialty coffees – Lokal Kafe, Latte Kafe, or Karamel Macchiato. You could choose between Benguet, Sagada, or their local blend. Their local KM blend is highly recommended for its nutty and citrusy flavor!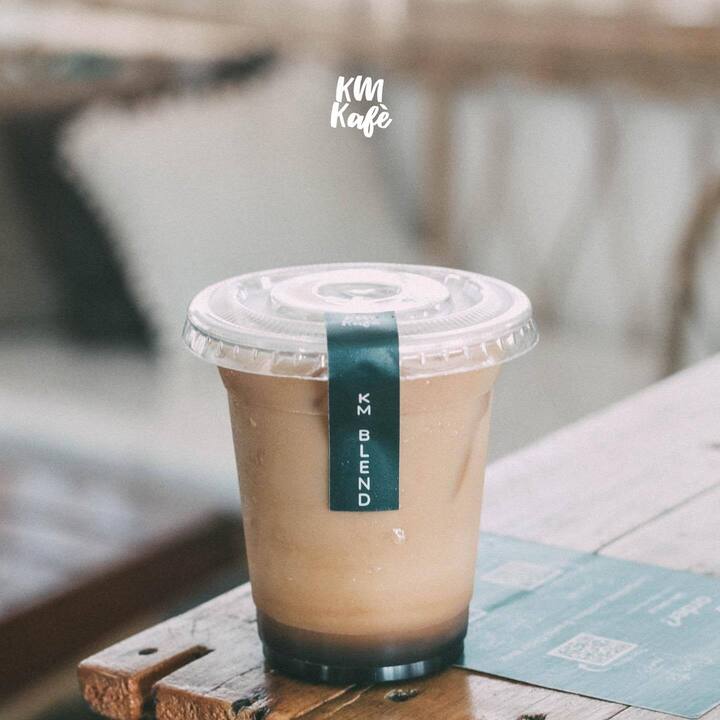 Range: Php 62 to 580
Operating Hours: 11:00 am to 9:00 pm
Address: 214 A. Mabini St. 3000 Malolos, Philippines
Check out Kalye Mabini PH on Facebook or Instagram.
Stout Cafe
Next is this newly-opened shop by Stout Coffee in Santa Maria. Its simple and airy facade is just as beautiful as its interiors. See those gorgeous skylights that just set the mood for caffeine junkies who can't stop drinking coffee.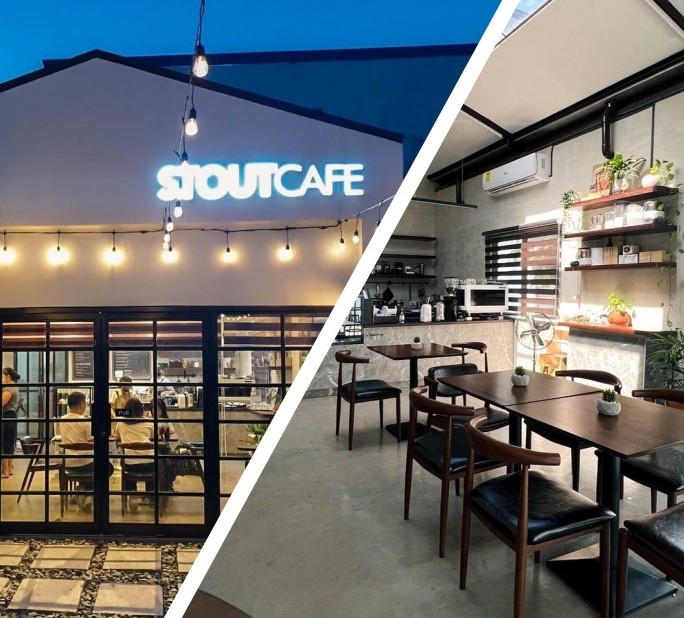 Stout Cafe offers pizza, pasta, and sandwiches. Some of their best-sellers are Prosciutto Truffle Pasta, Croffles, and Shakshouka. If there's anything that's always seen on their social media pages, it is their pizzas! These 12" hand-tossed beauties come in all meat, cheese, Hawaiian, pepperoni, and sausage and eggs. As they say, it's not ordinary!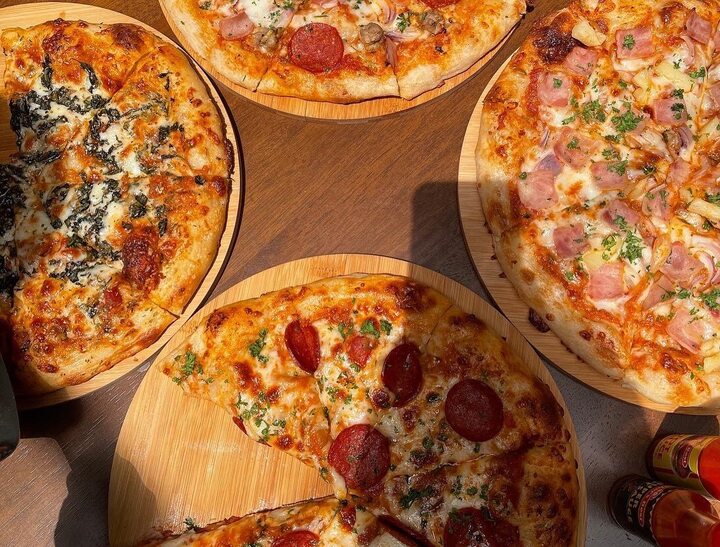 Now the exciting part, they offer a wide variety of drinks – the perfect place to be for both coffee and tea lovers. They use direct trade and single-origin local coffee beans from their partner farms as well as homemade syrups with no artificial flavorings and preservatives. Talk about quality, huh? A few of their house specials are their Butter Caramel, Dalgona, and Spanish Lattes as well as their Mocha Tableya. But their head-turner is their glorious Matcha Latte.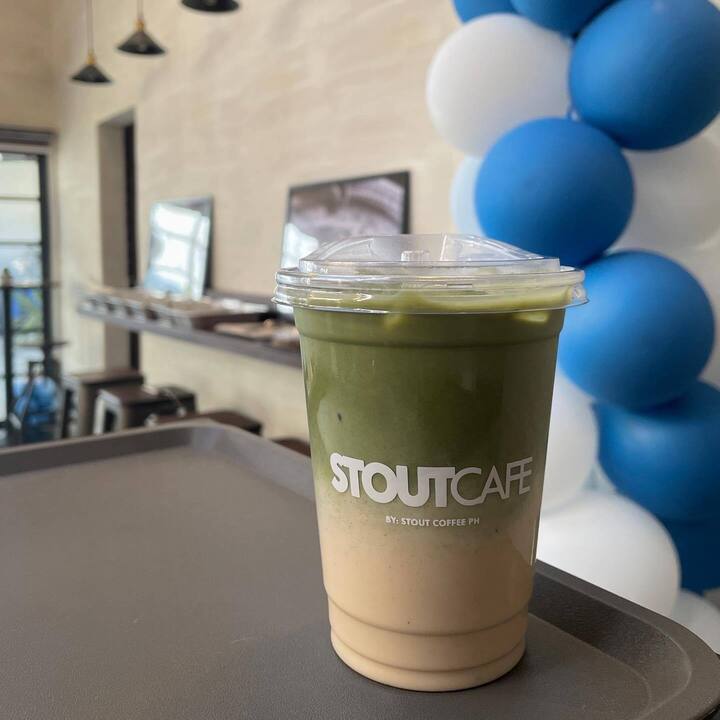 Range: Php 90 to 450
Operating Hours: 11:00 am to 9:00 pm
Address: 1911 JP Rizal street, Poblacion, Sta. Maria 3022 Bulacan, Philippines
Check out Stout Cafe on Facebook or Instagram.
Cafe Beato
What's better than good coffee? Yes, you guessed it – coffee on a rooftop! Ever felt like wanting to just have a drink and talk about random things with your friends? Well, this place might be your favorite. This minimalist spot is perfect for chilling and resting after a long day.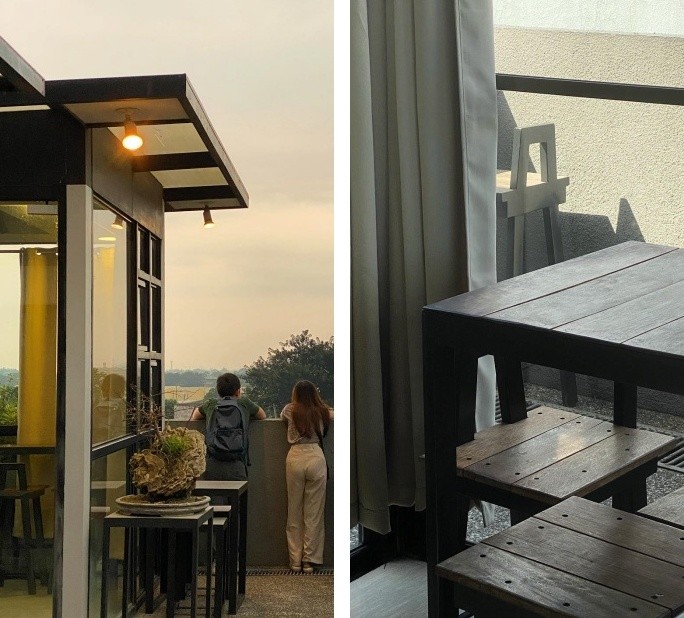 Can't get enough of their gorgeous interior? Well, wait for their sumptuous food selections. Some of their interesting dishes are Chorizo Pasta, Wasabi Crab Sandwich, and their premium White Choco with Walnuts & Cranberries Cookies. One of their best sellers is their Black Velvet Cake.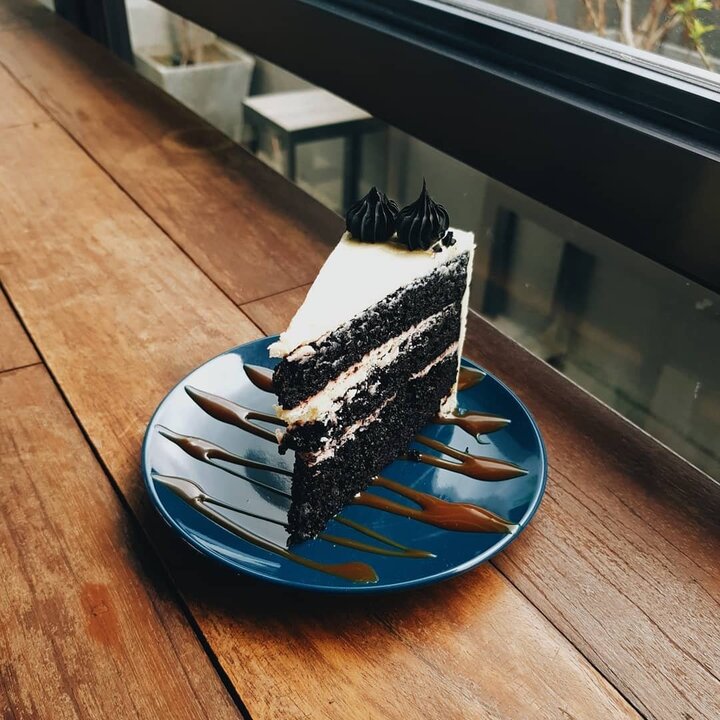 These sweets are best paired with their all-time favorite lattes. Apart from the classics, they also have interesting drinks like Iced Orange Espresso and their Ade drinks with Butterfly Pea Tea. Definitely pretty and yummy but their star is this Black Sesame Latte.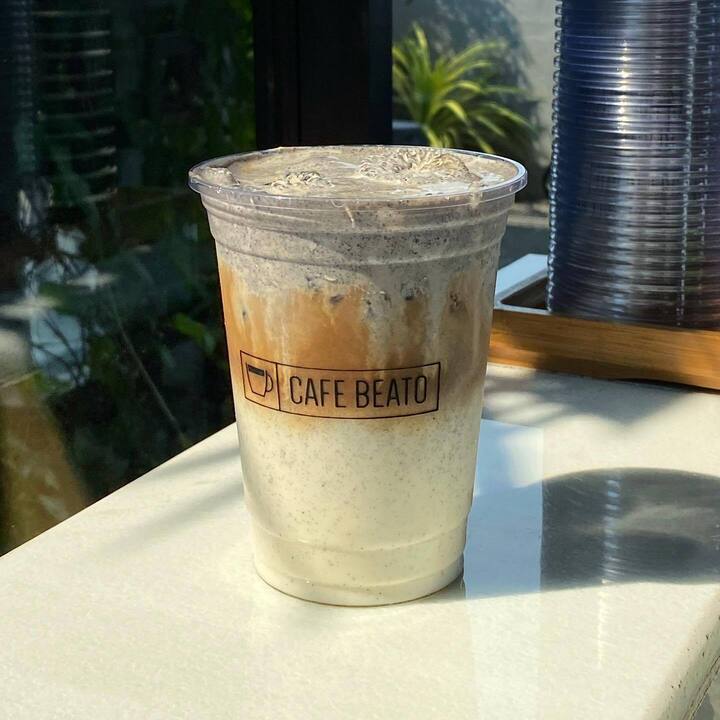 Range: Php 95 to 160
Operating Hours: 2:00 pm to 9:00 pm
Address: Rooftop, Le Beato Hotel, Malhacan Rd, Meycauayan, Bulacan
Check out Cafe Beato on Facebook or Instagram.
Mini Blanc Cafe
This cute and tiny, black and white cafe in Pulilan has some big and bold flavors! This is definitely a dreamy stop after your road trip. Bring your besties and take endless photos inside and outside their store. Not only that you could make beautiful memories but your next favorite drink might be sitting here!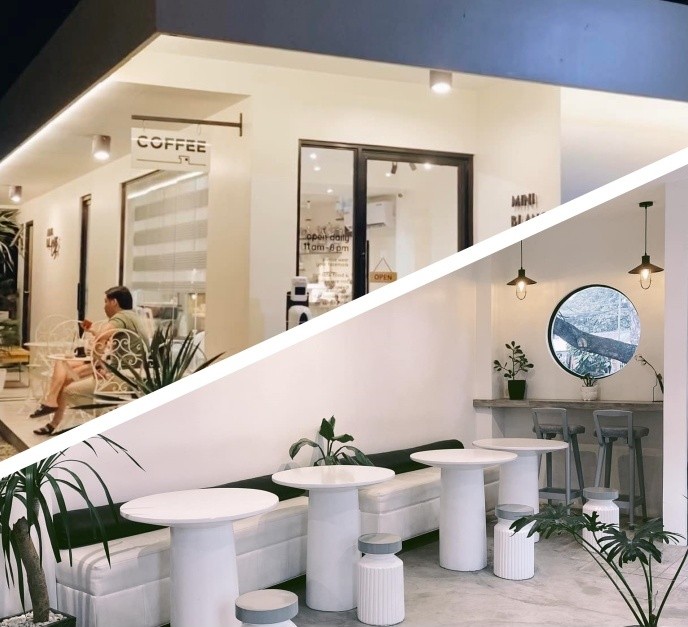 Mini Blanc Cafe's tasty best-sellers include their Tuna Malunggay Pesto, Pizza Pepperoni Croissant, and Burnt Basque Cheesecake. But you can't also miss some appealing snacks like their Floss Swiss Roll Bread and Sun-dried Tomato Bacon Pasta. The star of their store is their White Chocolate Confetti Cake. It's exciting because their cake menu varies every day!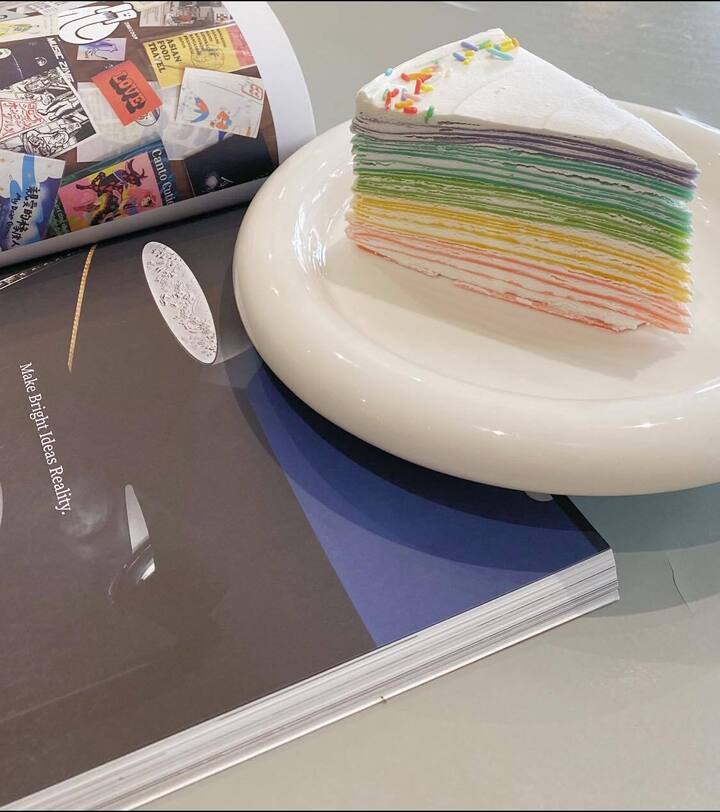 Best paired with their dishes are their drinks. They have coffee, noncoffee, and soda refreshers options. Standouts off their menu are their Dirty Matcha, Strawberry Milk, and their Sunset Coffee but our bias is Strawberry Milk (it's just irresistibly cute!) Their huge selection of drinks will make you want to visit every day to try everything out.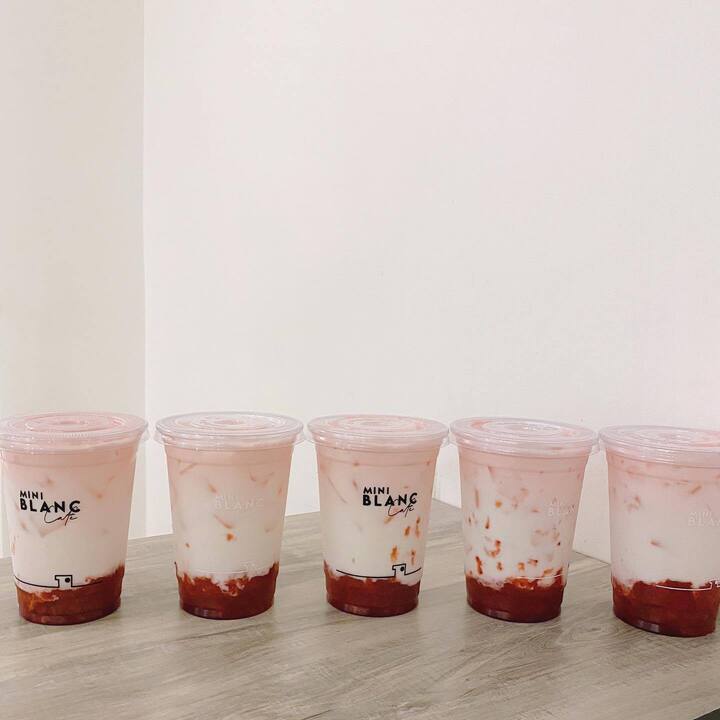 Range: Php 80 to 270
Operating Hours: 12:00 pm to 9:00 pm
Address: 63 Longos 3005 Pulilan, Philippines
Check out Mini Blanc Cafe on Facebook or Instagram.
Cafe Sucre
Prank your friends that you are in South Korea in this beautiful cafe. This small space in Guiguinto is surprisingly great. It's like an aesthetic Pinterest board came to life. Every spot is intricately designed, perfect for your Instagram stories. Bonus point: they are also pet-friendly!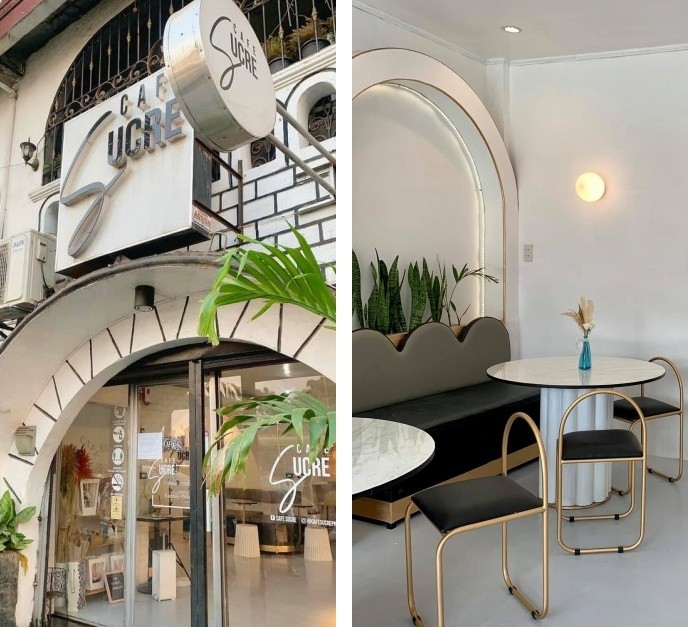 Never underestimate this tiny spot because they have a lot to offer from pizza, pasta, pastry, and dessert. Some of their best-sellers are their Creamy Spinach Pizza, Tuna Pesto, Creamy Shrimp Linguine, and French Macaron. But the most mouthwatering out of all that is this Cashew Sans Rival Cake!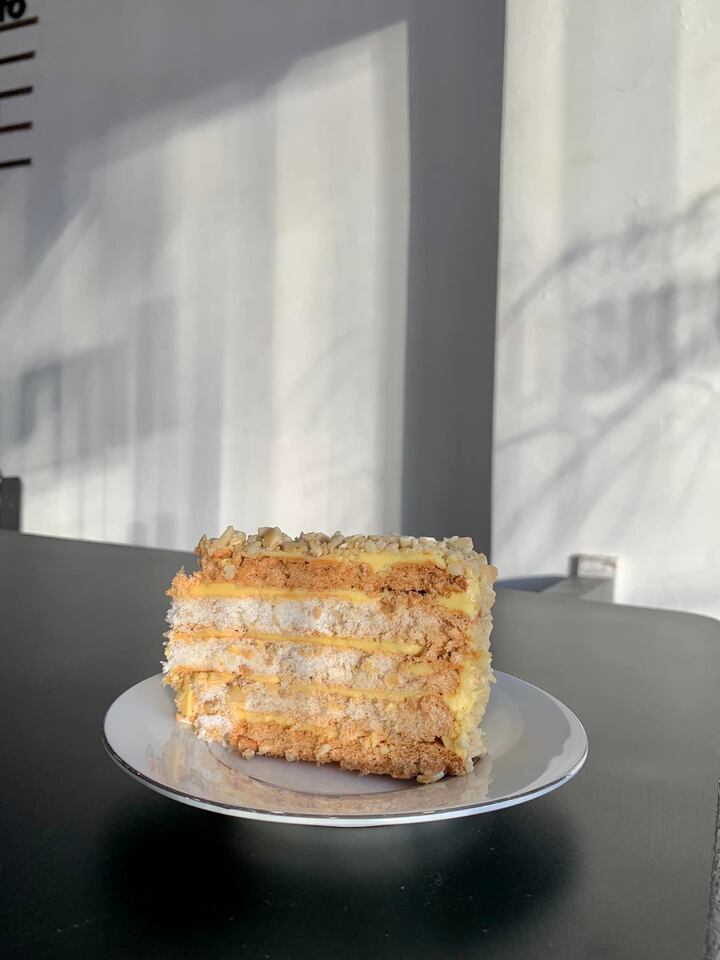 Of course, they also have gorgeous drinks that we cannot wait for you to try. Some of their featured beverages are Seasalt Latte, Tres Leches, Dirty Horchata, and their Signature Hot Chocolate. But you cannot miss out on their stunning Strawberry, Matcha, and Mango Matcha Lattes! Just divine.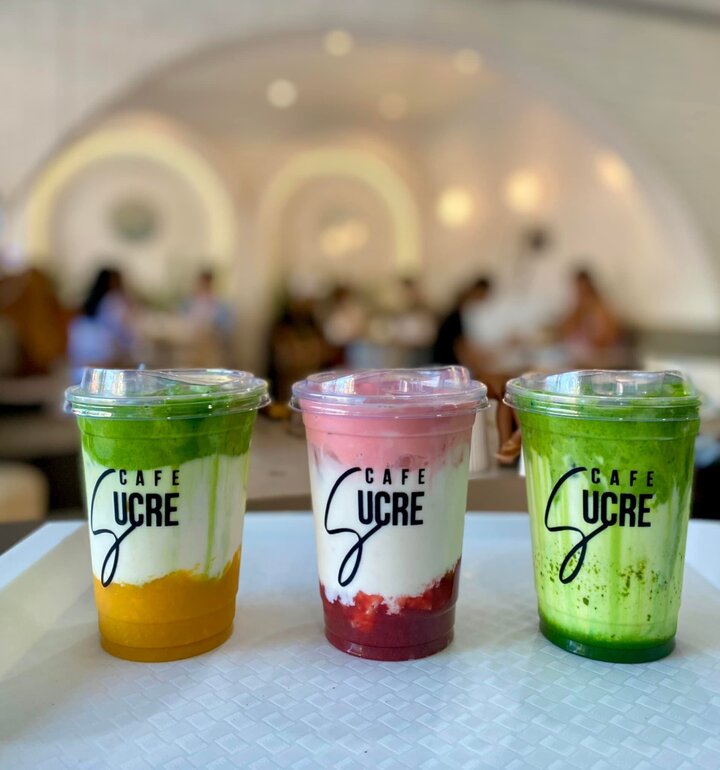 Range: Php 50 to 450
Operating Hours: 11:00 am to 7:00 pm
Address: VV86+P28, Guiguinto, Bulacan
Check out Cafe Sucre on Facebook or Instagram.
CAFE+ Coffee.Brunch.Dessert.
This rustic and homey restaurant is a delightful destination for travelers. They offer both indoor and outdoor dining options. It has been operating since 2013, so rest assured that it has delicious and enduring recipes that customers will forever go back to.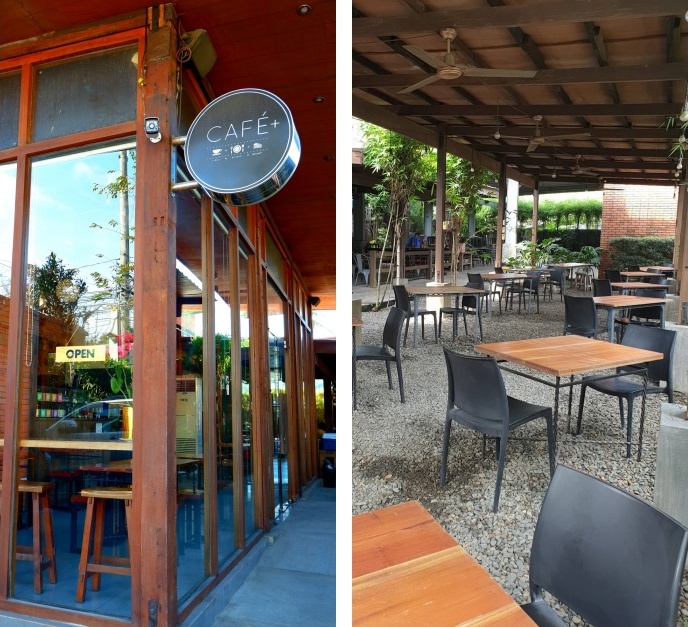 Unlike other cafes listed, they have a lot of brunch options to fill your stomach after a long drive. They also have sandwiches, house waffles, pastas, and desserts. Interesting things off their brunch menu are Huevos Rancheros and Binabad Special. You should also try their Beignets, Kurimu Shitake Pasta, and Mangoes & Peaches Bonanza Waffles. But look at this heavenly slice of their Red Velvet Cheesecake! Well, their menu is deep so you would not run out of things to taste!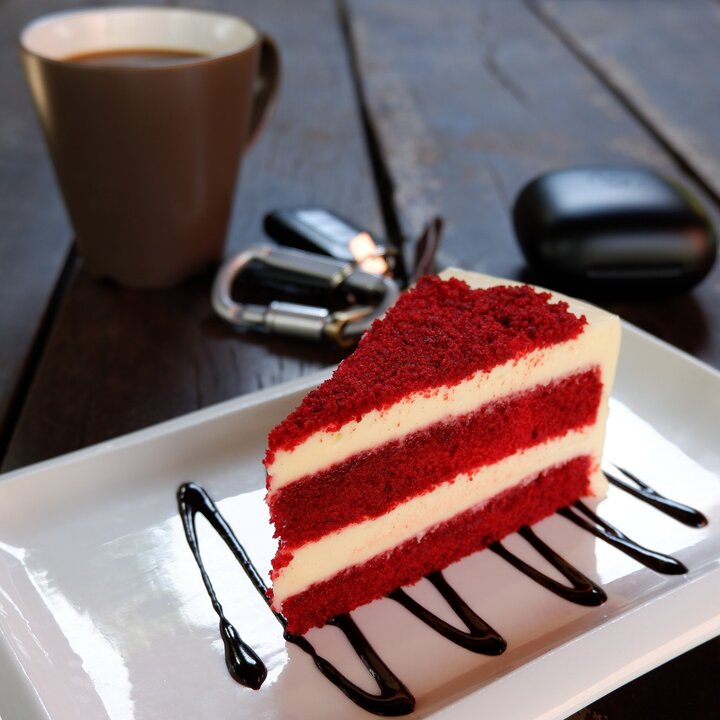 A perfect ender for a hearty meal is a good drink, of course. They have the fascinating Brulee Latte, Peanut Butter Ice Blended, Milo Volcano, Kiwi Yogurt Smoothie, and Dirty Matcha Island (with ice cream!). There's a loooot to choose from, but you can just bring your friends along and try each other's drinks. Win-win situation, right?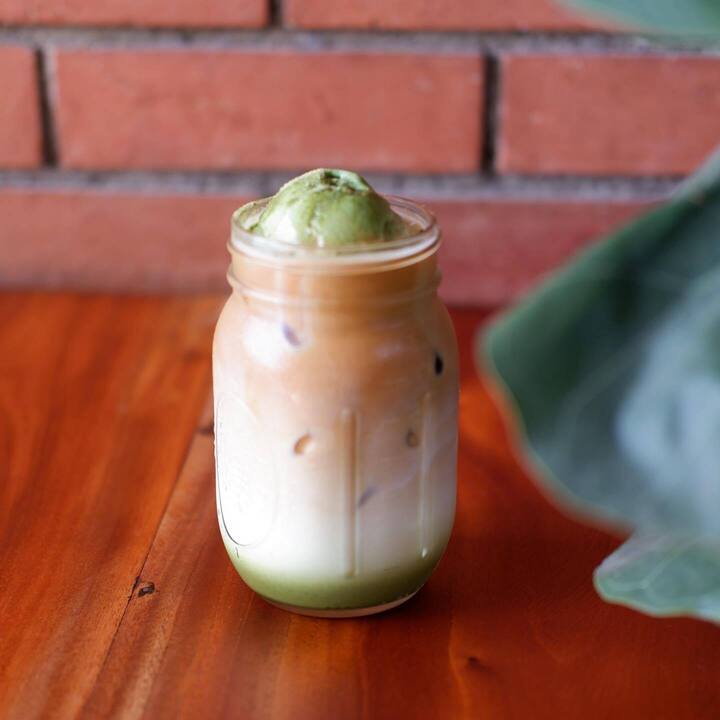 Range: Php 85 to 295
Operating Hours: 9:30 am to 7:20 pm
Address: Maharlika Hi-way, Brgy Tabang 3004 Plaridel, Philippines
Check out CAFÉ+ Coffee.Brunch.Dessert on Facebook.
Cafe Beam
Sleek and dreamy – that's the impression this place is giving. It will surely put a beam on your face! Its white canvas is elevated by its wood accents (shout out to Team Kahoy and Team Puti peeps out there). A minimalist haven, this is going to be your Insta-worthy brunch spot with your friends!
Its simple and sophisticated interior is countered by its wide and wild menu. They have croffles, udon pasta, brunch sets, pasta, and pastries. Some standouts are their Chicken Pesto Udon Pasta, Japanese Truffle Tagliatelle, Creme Brulee Tart, and Matcha Croissant. Delectable selections but we are rooting for their Rocher Cake!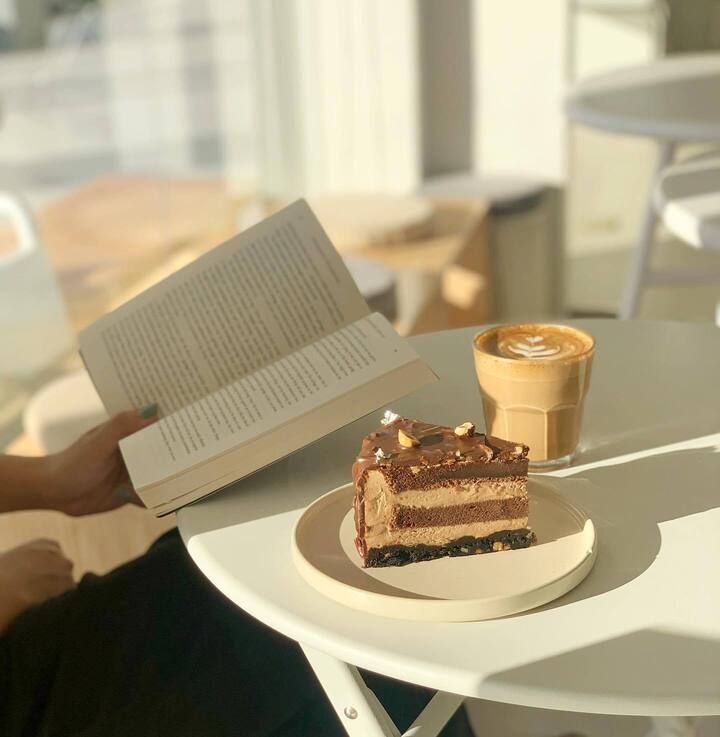 Ending these sumptuous meals are their dainty drinks. They have the usuals for both coffee and non-coffee lovers. Some standouts are their Pandan and Banana Lattes, Colombia Pink Bourbon, and Matcha Affogato. But we are raving about their colorful fruit sodas. Not only that these are filling but will fill your Instagram grid with beauty!
Range: Php 74 to 454
Operating Hours: 7:00 am to 10:00 pm
Address: Unit 1-2 Point A Bldg, DRT High Way, Tarcan, Baliwag, Bulacan
Check out Cafe Beam on Facebook or Instagram.
Sili Cafe
This rustic restaurant has everything you need! From its great ambience and good food, you wouldn't want to leave. It is located in a secluded area so you could have your quiet downtime here with your partner or besties. You can enjoy both indoor or outdoor seating, whichever you like!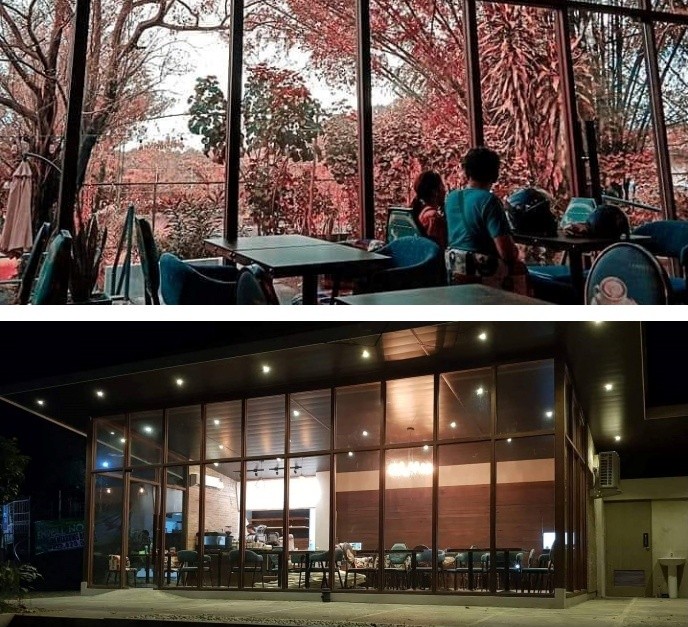 You would definitely enjoy their food selection from their sandwiches, pasta, mains, pancakes, and salads. Of course, they have pastries and cakes! You should try their Four Cheese Panini, Marisco Negro, Baby Back Ribs, and Sili Shrimp Pomelo Salad. Top that off with their Burnt Basque Ube Cheesecake.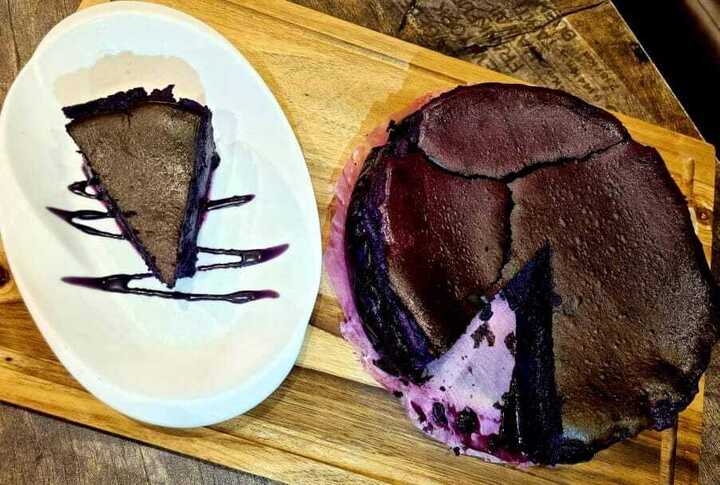 They also have unique signature Filipino drinks like Chocnut and Cream and Ube Pastillas. But of course, they have the classics like Hazelnut and Macchiato. Other interesting drink flavors are their Vanilla Green Apple and Spicy Strawberry. Mouthwatering and interesting!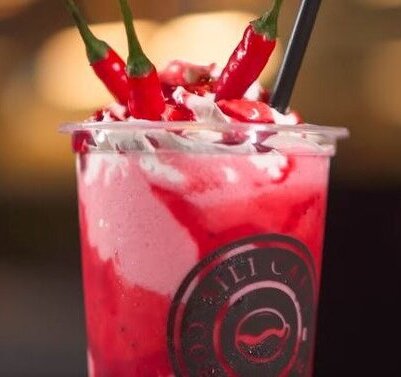 Range: Php 70 to 350
Operating Hours: 10:00 am to 9:00 pm
Address: 10 Mahogany street, Mahabang Parang, 3022 Santa Maria, Philippines
Check out Sili Cafe on Facebook or Instagram.
Follow us on Facebook, Instagram, Tiktok, and Youtube for foodie finds, re-imagined recipes, and easy eats that will take Pinoy bellies on an adventure!
This article was republished with permission from Windowseat.ph. Minor edits have been made for Bitesized.ph.