Drinking beer shouldn't be complicated. The usual steps include: choosing your brew, open cap, gulp then relax.
But then we got a taste of Free Flow Bohemian Pilsner, Monkey Eagle Beer's latest offering—and somehow, along the usual drinking process we found ourselves off guard with a surprised look and muttering under our breath, "hmmm…now that's good beer!"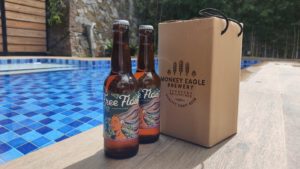 MEB's newest brew is actually fashioned after a beer style accustomed to our Pinoy drinking palate—the pilsner aka lager.  The team took inspiration from a traditional Czech Republic recipe to develop Free Flow—a deep nod to one of the oldest styles of beer. And while the Tagaytatay-based microbrewery has been known to churn out ales since founding the brand in 2014, the brewers took on the challenge of creating their own pilsner albeit with their signature MEB twist.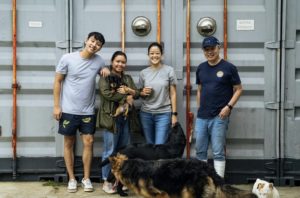 The result is a crisp and malty pilsner that you can pair with just about anything—briny oysters, salt chips, and savory roasts—perfect for the upcoming holiday season or for any occasion, really.
It's a bit like the feeling of meeting and catching up with your closest friends and family for the first time, after being a pandemic hermit for so long. MEB's Free Flow may be new but we somehow found familiarity in its freshness. We're making it our drink of choice this holiday season.
Order the Free Flow Bohemian Pilsner and other Monkey Eagle Beer original brews through their website www.monkeyeagle.com.ph. Follow them on their Facebook Page and Instagram.
Follow us on Facebook, Instagram, Tiktok, and Youtube for foodie finds, re-imagined recipes, and easy eats that will take Pinoy bellies on an adventure!