Iron Chef: Quest for an Iron Legend is now streaming on Netflix. We got to binge the series and crave all the mouth watering dishes served in the show. After drooling on all those dishes, we wondered which chefs deserve to be challenged in an Iron Chef Philippine edition. 
We've come up with a list of chefs who we think has the caliber to be a formidable foe in the kitchen stadium and at the same time has charm and charisma to be on a cooking show. Here's our list for Iron Chef: Kitchen Lodi Edition!
Claude Tayag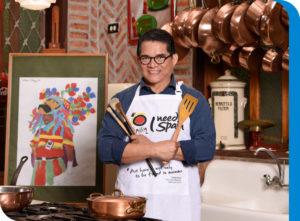 The first one on the list is the King of the Culinary Capital of the Philippines, Claude Tayag! He is a well respected chef, food writer, and artist from Pampanga who is known locally and internationally. His restaurant Bale Dutung, a love letter to Philippine Gastronomy, is considered as one of the best restaurants in Asia. He is a pillar of Philippine cuisine and would be a great challenge in the kitchen stadium.
Gene Gonzalez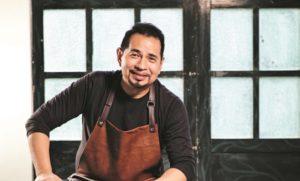 Chef Gene is not a rookie when it comes to being in front of the camera. He has hosted multiple cooking shows on TV and is a founder of his own culinary school, Center for Asian Culinary Studies His love and brilliance in cooking is showcased in his restaurant Cafe Ysabel. Chef Gene's prowess in creating delicious food will be fun to watch in the kitchen stadium.
JP Anglo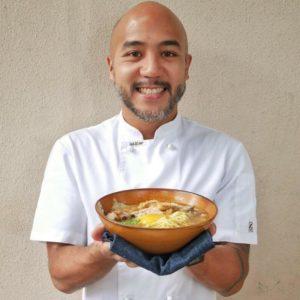 A rockstar in the culinary world. Chef Jp Anglo is one of the most renowned chefs on tv and other media. He's not not just some chef they put on tv but he can actually whip it up in the kitchen. He is the mind behind Sarsa restaurant and has constantly uplift and elevate the cuisine of his hometown region Negros Occidental. His expertise in the Visayan Cuisine would add a dimension to our list of Iron Chefs.
Jackie Ang-Po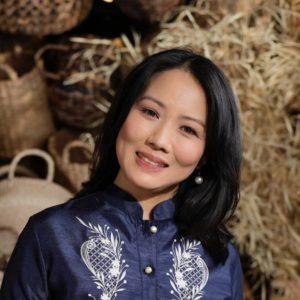 A goddess in the pastry world, Chef Jackie can whip up ingenious dessert in a flash. She is an officer of the Pastry Alliance of the Philippines, who won many awards internationally for both savory and sweet categories. Chef Jackie also had TV exposure as a host of the Del Monte Kitchenomics. The kitchen stadium will be much sweeter with the presence of Chef Jackie Ang-Po.
Boy Logro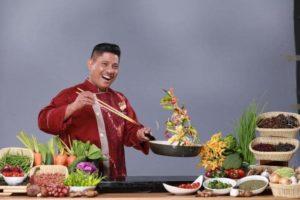 Last but not the least, is the most notable iron chef! He is known as "kusina master" for his undeniable mastery in the kitchen and quirky antics. He has trained internationally and he's another chef who owns a culinary school, The Chef Boy Logro Institute of Culinary and Kitchen service. It'll be awesome to see his signature "Ping! Ping! Ping!" in the kitchen stadium.
Host of Iron Chef: Kitchen Lodi
Ninong Ry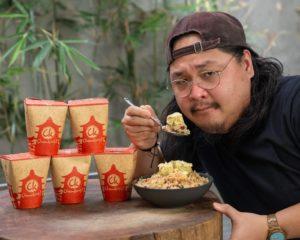 Hypothetically, Iron Chef: Kitchen Lodi would need a host who is engaging, entertaining and knowledgeable with food. Enter Ninong Ry, a food content creator who a lot of people love. His videos are not only entertaining but also informative. He is capable of filling the shoes of Alton Brown in this Iron Chef edition.
Gio Kawachi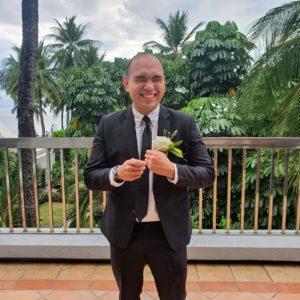 We wouldn't let these chefs have all the fun! Since we did this article it's fun to insert one of our hosts in the kitchen stadium. Gio is an experienced host who's fun and is well versed about food. We imagine him having funny banters with Ninong Ry and adding insightful commentary on what's happening in the kitchen stadium. He also fits the "Chairman" role on the criteria that they're both bald. Just kidding!
So that is our line up for Iron Chef:Kitchen Lodi edition! Do you agree with our list? 
Is there any chef you think should be part of this list? Let us know!
Follow us on Facebook, Instagram, Tiktok, and Youtube for foodie finds, re-imagined recipes, and easy eats that will take Pinoy bellies on an adventure!