By Kyzia Maramara
After 3 successful seasons of sharing easy-to-prepare meals, San Miguel Pure Foods Home Foodie is now ushering in their fourth season that's guaranteed to give viewers even more exciting dishes. This season features Drew Arellano and Iya Villania's leveled up cooking skills, new chefs, and more delectable dishes certified Madalicious (madali na, delicious pa)!
Cast
Home Foodie Season 4 will once again give its viewers a glimpse of how playful and perky Drew and Iya can be in their own kitchen. Here they continue to show what they have learned about cooking since the first season of Home Foodie, and how it has helped them as parents to a toddler. The real life couple also provides tips and offer Madalicious meal solutions to both TV viewers and to the online community.
This season of Home Foodie will teach viewers to make meals inspired by trending dishes from restaurants. For viewers with a sweet tooth, satisfy your cravings with the dessert recipes you could easily make in your kitchen. The show also lets you discover meal hacks and twists to classic Pinoy favorites.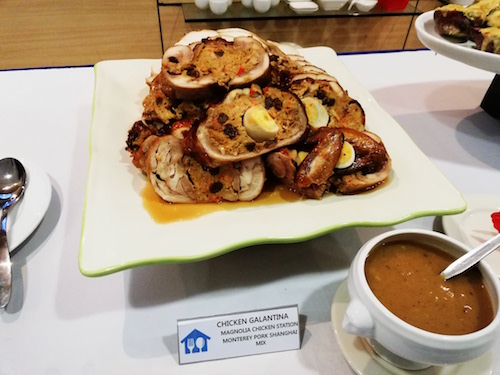 Chicken Galantina
Some of the dishes you should look out for this season are the delightful Baked Cheesy Kamote Boats, Crispy Pata Tim, Chicken Galantina, and the Pulled Pork Cua Pao.
Another reason to look forward to this season are the two new chefs who will join Chef Llena Tan-Arcenas in guiding Drew and Iya to create Madalicious Meals – Chefs Martin Narisma and John Valley. Both chefs add a fun element to the show while also sharing their own techniques and knowledge on the dishes.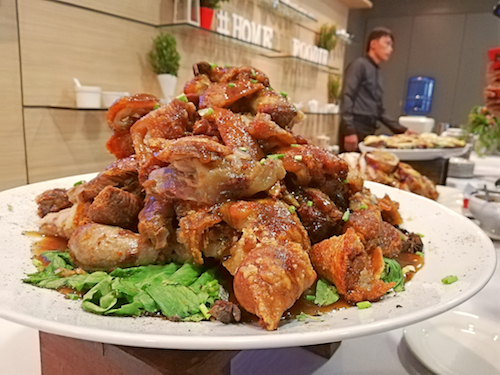 Crispy Pata Tim
Home Foodie makes sure that the dishes showcase the ease and convenience of cooking, it doesn't matter if you're busy, you can pull these off easily! What's great about it is although most dishes take less than 10 minutes to make, they don't sacrifice the taste, all are mouthwatering and guaranteed delicious!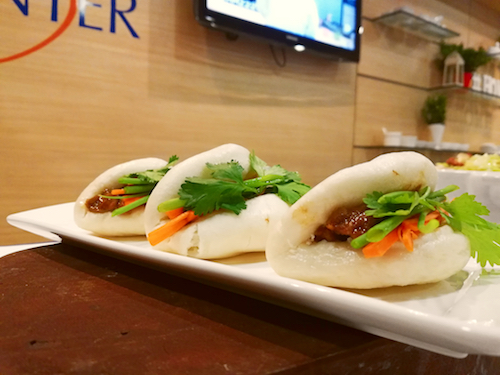 Pulled Pork Cuapao
Catch the real life couple Drew Arellano and Iya Villania together with the San Miguel Pure Foods Chefs Llena Tan-Arcenas, Rene ruz, RJ Garcia, Martin Narisma, and John Valley as they embark on another season filled with Madalicious Meal goodness! The show features a wide array of San Miguel Purefoods products used in different meals.
Home Foodie Season 4 will air on GMA 7 starting June 11, 2018, Monday to Friday, after Unang Hirit.
To know more about Home Foodie, visit their website and follow them on Facebook!