Haven't you heard? We have a new color of the year! Pantone chose Pantone 18-3838, or Ultra Violet, as 2018's color of the year. A symbol of counterculture and unconventionality, Ultra Violet is a color well loved by Pinoys, thanks to the global popularity of ube. The beloved dessert has been making a name for itself in the global platform in recent years, peaking specifically last year.
Want to keep up with the trend? Here are 8 purple themed food (and not just ube!) that you should definitely munch on this year!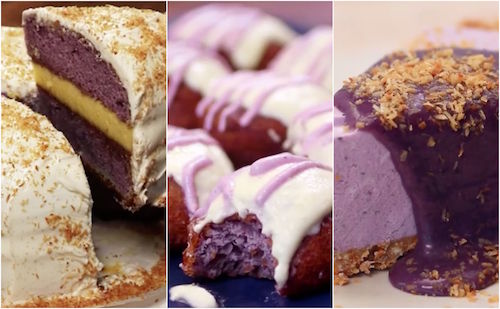 Our Very Own Ube, Ube, Ube!
Trust us; you can never go wrong with too much ube! Some desserts from BiteSized.ph that you should definitely make yourself are Ube Leche Flan Cake, Ube Macapuno Donuts, and Ube Cheesecake (yes, cheesecake!).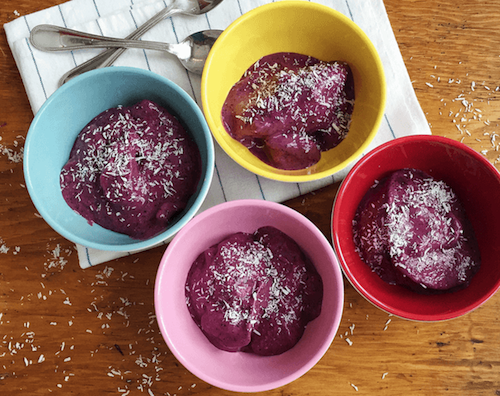 Purple Pudding 
Image via Wild Blueberries
Just look at that majestic color!! This purple sweet pudding is a must try! Try Wild Blueberries' recipe here.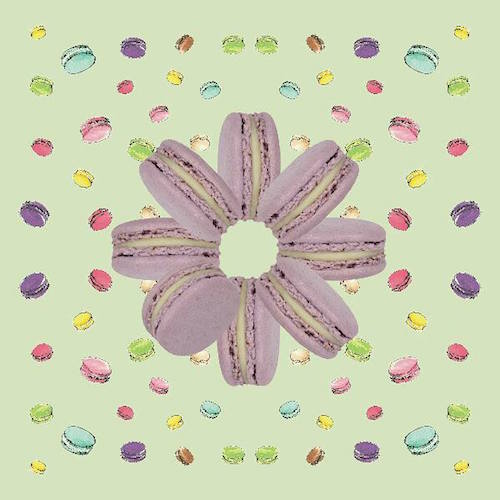 Macarons
Image via Ladurée Philippines
These cute little desserts from Ladurée aren't just delicious; they're also IG-worthy!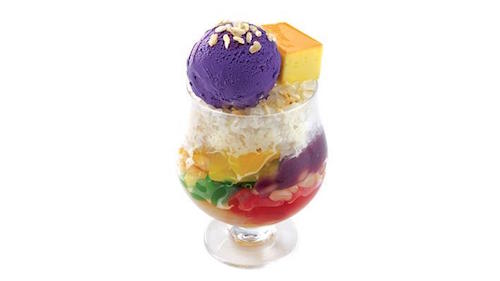 Halo-Halo
Image via The Peninsula Manila
Other than ube, we also have another world class dessert in the form of halo-halo! The Filipino dessert is so popular, that there's a whole festival dedicated to it! Topping our list since 2016 is The Peninsula Manila's traditional treat with bigger servings of ingredients, including Ube ice cream!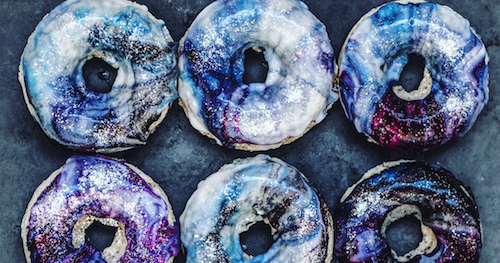 Galaxy Donuts
Image via Bored Panda
Donuts? Yayy. Galaxy donuts? EVEN MORE YAYYY! Donut confectioners the world over are putting their own twists to the out-of-this-world trend (there's a ton of video tutorials online too!), and we're itching to try this ourselves!
Acai Mixed Berries Bowl
Image via Bliss Bowls
This beautiful and delectable dessert is not only pretty itself; it also has some health benefits, perfect for all you health-conscious foodies. It's like smoothies in a bowl! Try it out at Bliss Bowls in SM Megamall.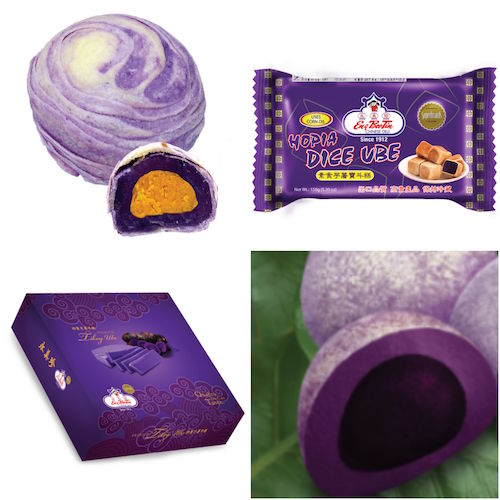 Binondo Finds: Mooncake, Hopia, Tikoy, & Mochi
Images from Eng Bee Tin
Even waaaay before ube and ultra violet were trends, a walk around Binondo shows how this food haven has always been the go-to place for ube delicacies! Topping our list is Eng Bee Tin's purple treats: their mooncake, hopia, tikoy, and mochi.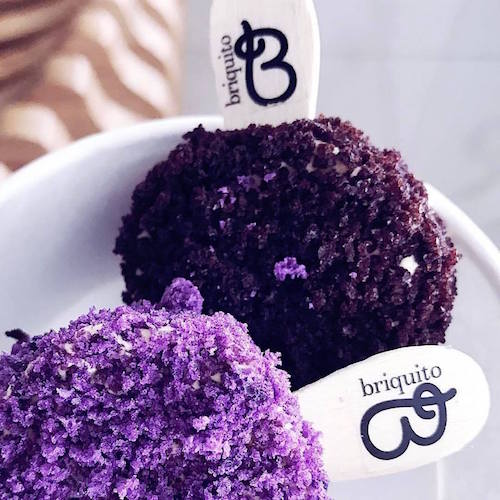 Purple Yammy
Briquito's version of the classic silvana is the perfect mix of ice cream and heaven (seriously!). The yammy is made up of vanilla butter cream, ube halaya, and ube cake. Ube overload! It's the best pasalubong from the Queen City of the South, Cebu!