The later ber months are always filled with lots of special occasions. Aside from the personal milestones like birthdays, anniversaries, and reunions, there are also the much-awaited holidays like Halloween, Christmas, and New Year. And what do we always look for during these special get-togethers? Food!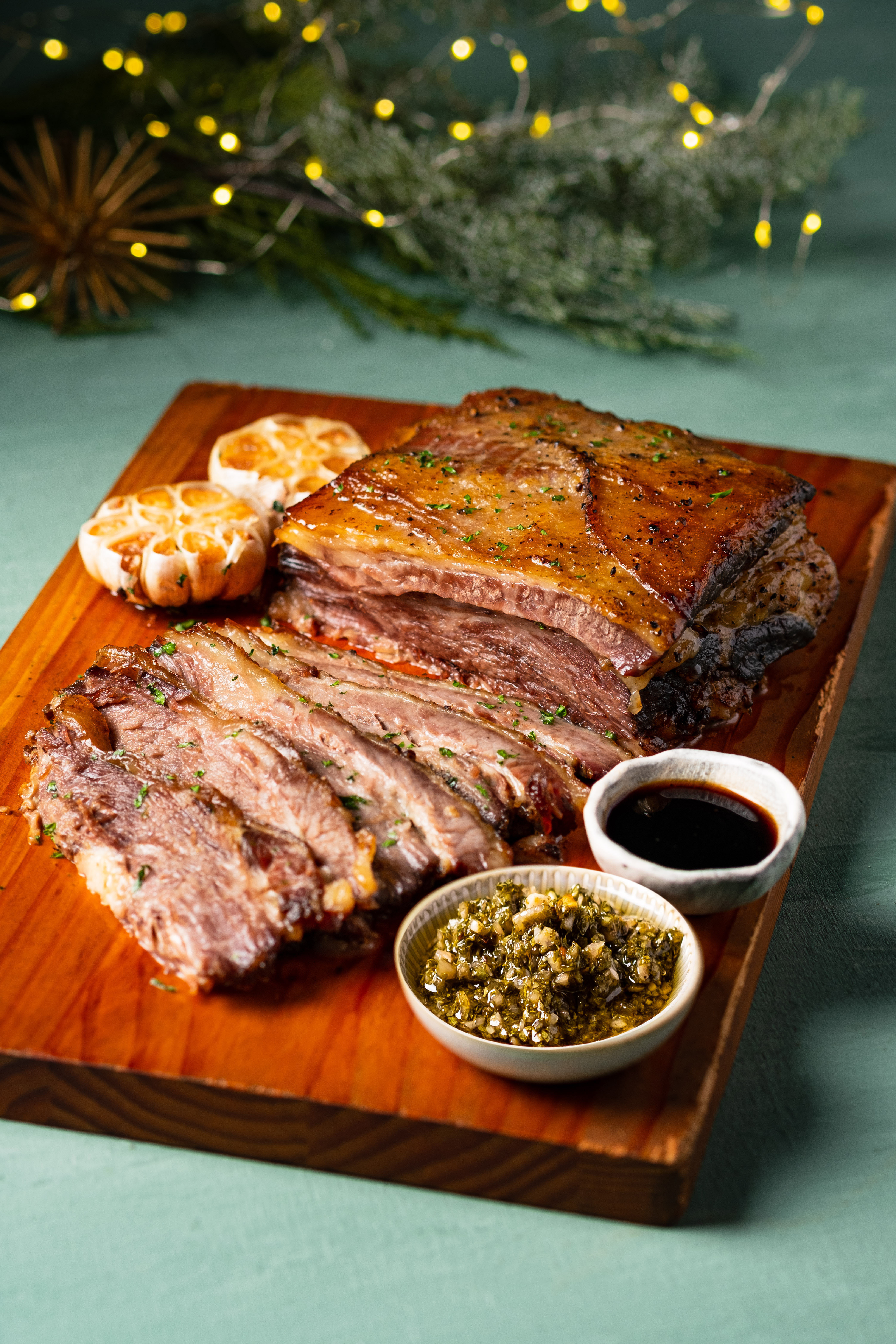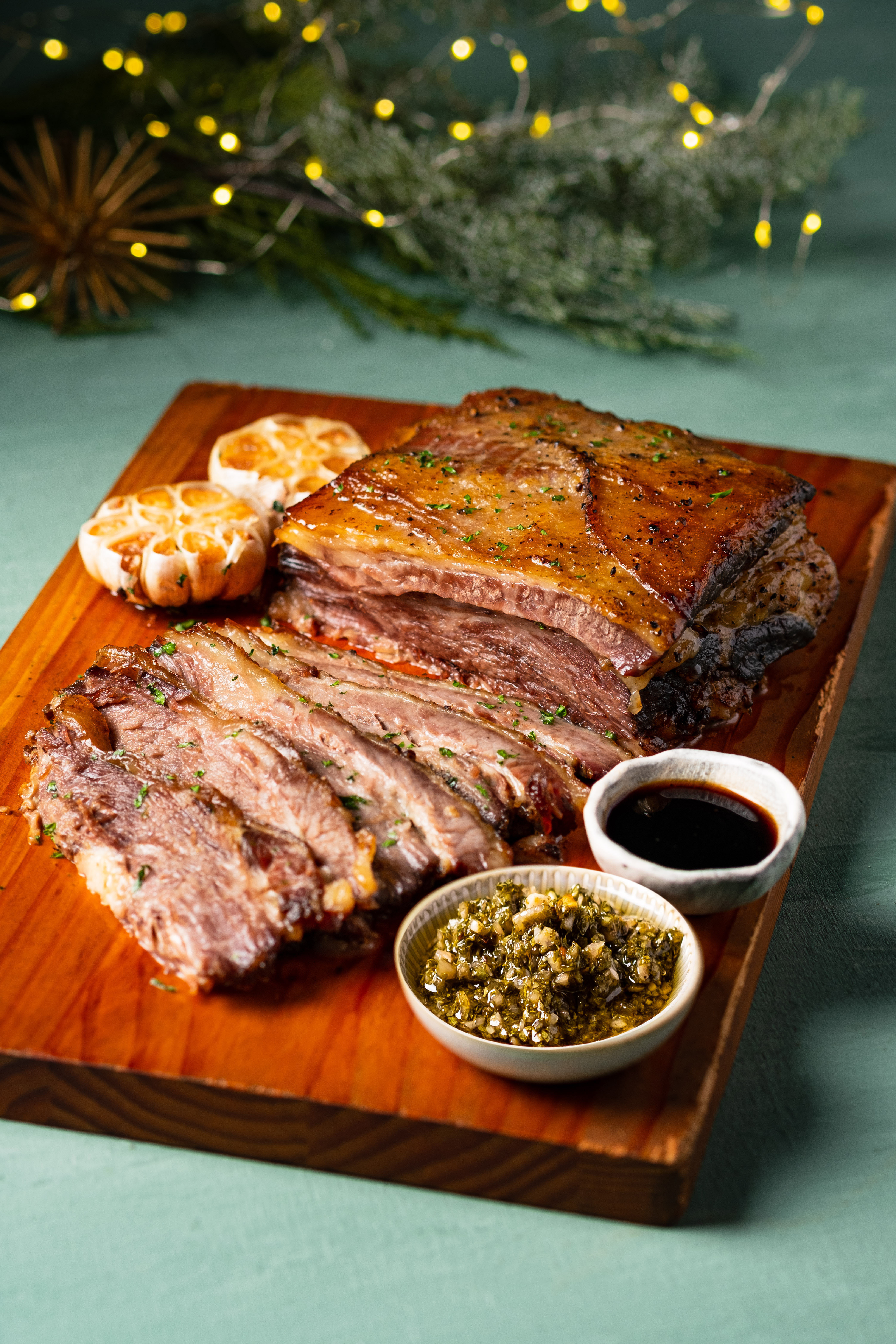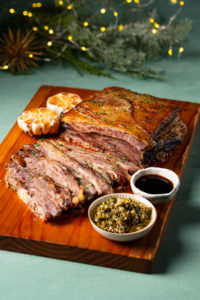 To make your holiday table extra special Gringo has come up with the perfect food centerpiece: the new Original Cuban Beef Lechon! Deliciously juicy and flavorful this slow-roasted offering is made mouthwatering with flavors and spices popular in South America. It comes with its own special Chimichurri sauce and homemade soy-vinegar dip and is available in two variants: Original (for only P380 for the small size, serves 2 pax and P1,350 for the large size, which is good for 8 pax) and Spicy (priced at Php 400 for the small size, and Php 1,450 for the large size).
Of course, there's the hassle of looking for a spread that'll satisfy everyone—from kuya who likes it hearty and filling, to tita who loves her food flavorful. Let's not forget lolo and lola who prefer a lot of options on the dinner table or mommy who's always thinking of pleasing everyone but within budget. Good thing Gringo's looking out for everyone and just in time for the holidays too!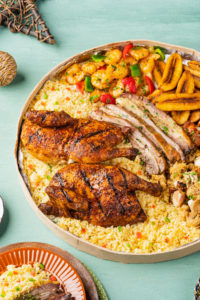 Dig in into your favorite Gringo favorites with the all-new Hola-day Boodle! For only P2,650 this bilao-full offer can serve up to 12 hungry stomachs that include the classics: 1 whole Southern Spiced Chicken, Crispy Pork Belly with Mango Salsa, Garlic Calamari, Onion Glazed Camaron, Fried Plantains, and of course, the new Original Cuban Beef Lechon.
For smaller-scaled, intimate gatherings go for the Gringo's Fiesta Trays. From appetizers (such as the best-selling Tacos and Beef Burritos and Garlic Calamari) to the crowd-pleaser staples (Gringo's famous ribs and Char-grilled Chicken), you are sure to have the tastiest gatherings.
Want to send your well-wishes this holiday season with flavorful food? Then spread the happiness by sending your familia and amigos Gringo's line of Ready-to-Cook products such as the Char-Grilled Chicken and Smokehouse Barbecue Ribs. For a limited time, you may also purchase your Ready-to-Cook gifts with an exclusive Gringo bag so you can maintain its freshness while making it more presentable to give to your loved ones without the extra hassle of wrapping. It will surely be a one-of-a-kind gift!
With Gringo being the star of your Christmas table, your hola-days will surely be the most festive one yet! After all, the best memories are made over good, hearty food & drinks, in the company of the best people.
Visit Gringo's website to order and check out their Facebook page.
Follow us on Facebook, Instagram, Tiktok, and Youtube for foodie finds, re-imagined recipes, and easy eats that will take Pinoy bellies on an adventure!
Note: This is a press release. Minor edits have been made by the Bitesized.ph editorial staff.