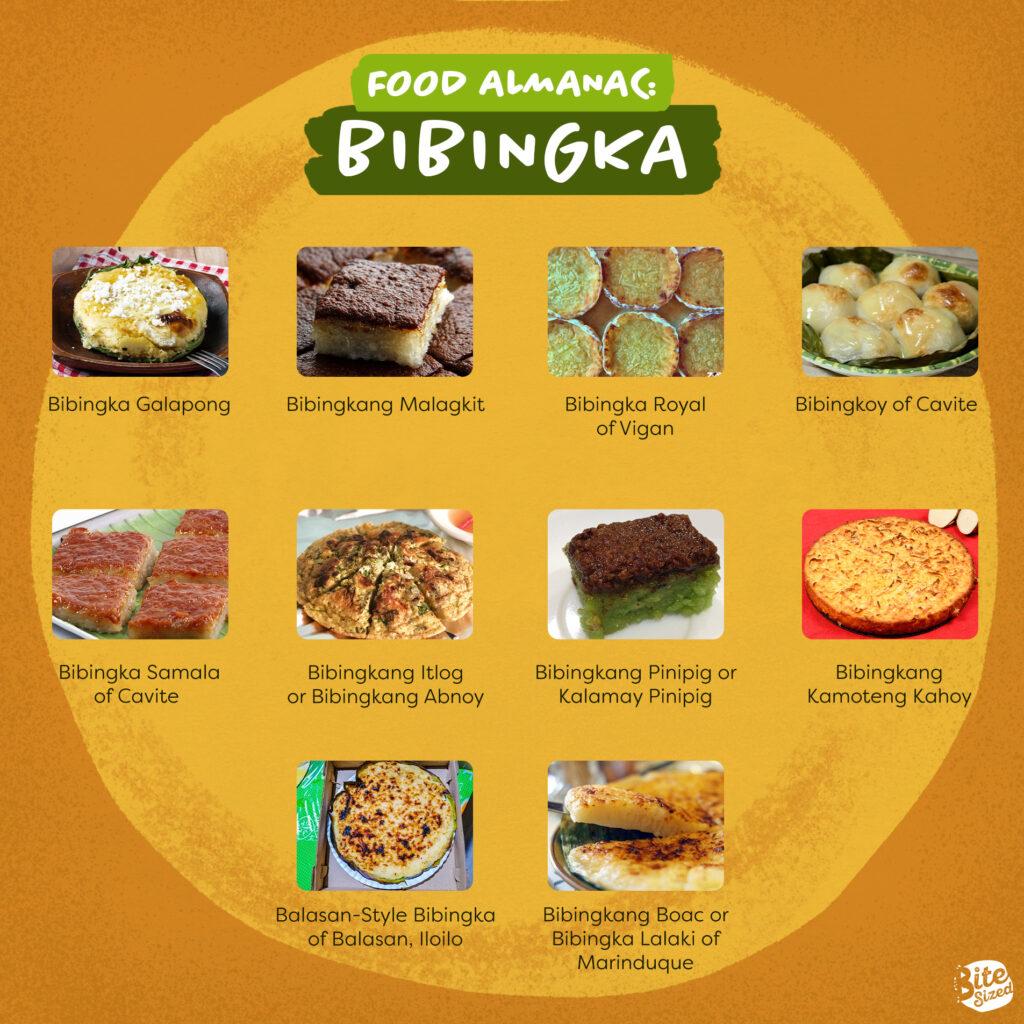 Christmas season in the Philippines wouldn't be complete without the most iconic Christmas food duo, the Bibingka and Puto Bumbong. These two native treats are synonymous with being eaten after attending simbang gabi, the traditional midnight mass before Christmas. Vendors would sell these delicious kakanin outside the church. They're also offered now as as dessert and merienda options in Filipino restaurants. But while the puto bumbong is distinct and almost the same throughout the country, the same can not be said for the bibingka.

The bibingka has a lot of iterations throughout the country that's best enjoyed and presented in many different ways. In this almanac, we'll show the different types of bibingka and how it varies from one place to another.
Bibingkang Galapong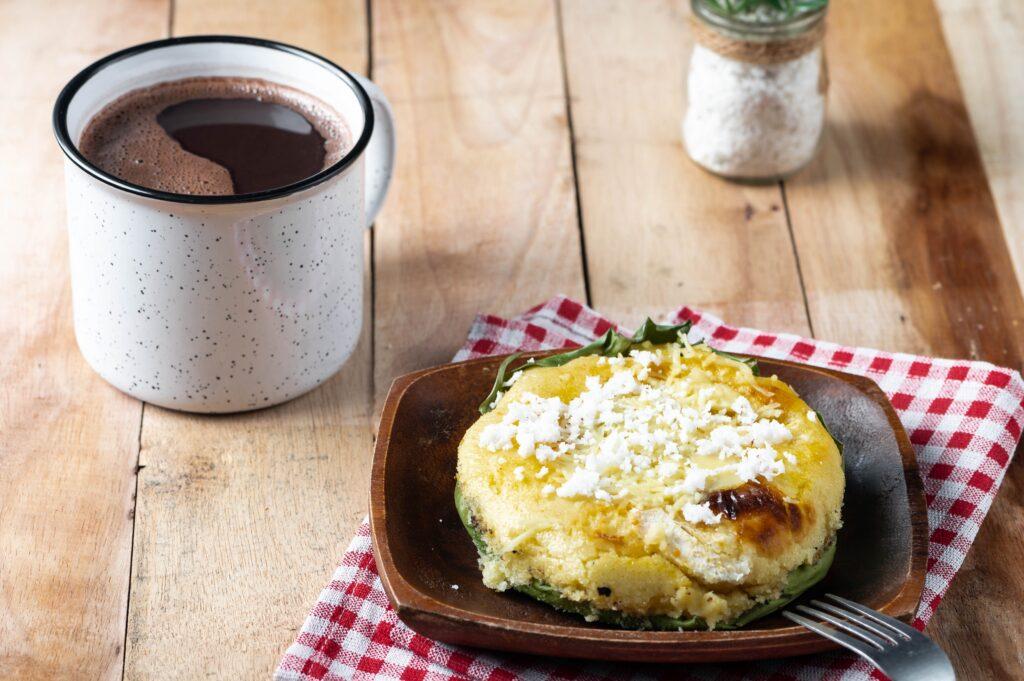 The bibingkang galapong is the most popular form of bibingka we see being sold outside churches after simbang gabi. This classic bibingka is made with a thin batter of glutinous rice flour, coconut milk, and sugar then placed in a makeshift container made a coconut leaf. It is then baked in a claypot oven for a few minutes then added with toppings like keso de bola or for a savory finish, slices of itlog maalat or salted duck egg. A metal pan filled with charcoal is then placed on top to finish the cooking of the bibingka. Before serving, it is traditionally garnished with a knobs of butter and grated cheese, niyog or grated coconut. Modern versions included adding different kinds of sauces like yema, salted caramel and even Nutella.
Bibingkang Malagkit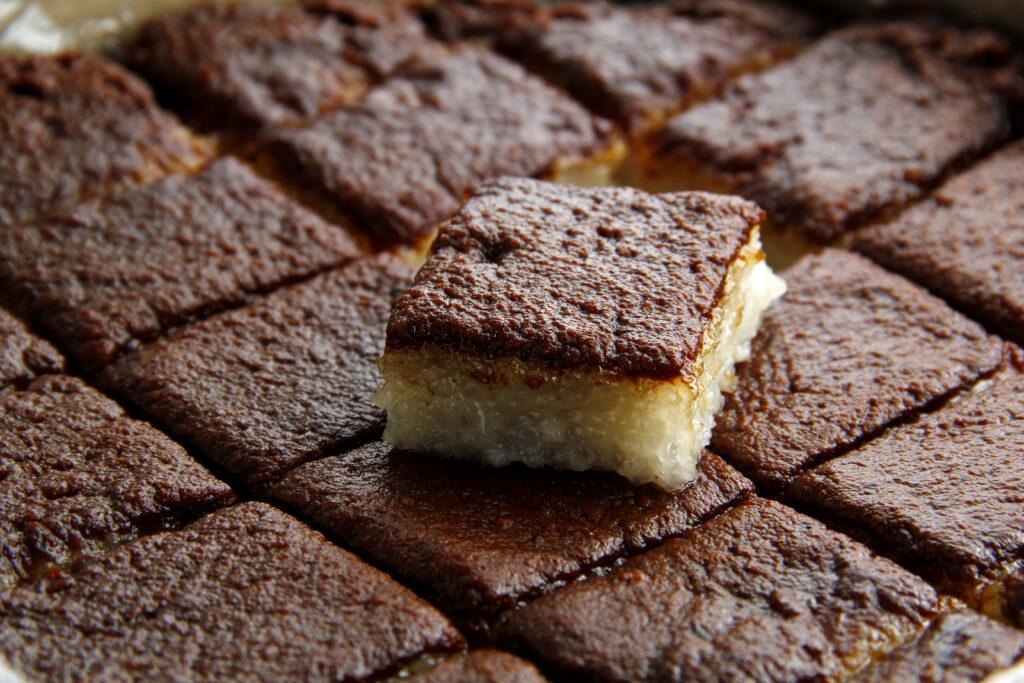 Made with glutinous rice flour, coconut milk, and brown sugar, this bibingka is almost similar to biko. The main difference is the topping. Biko is topped with latik curds while bibingkang malagkit is drizzled with latik syrup hence the term malagkit.
Bibingkang Royal of Vigan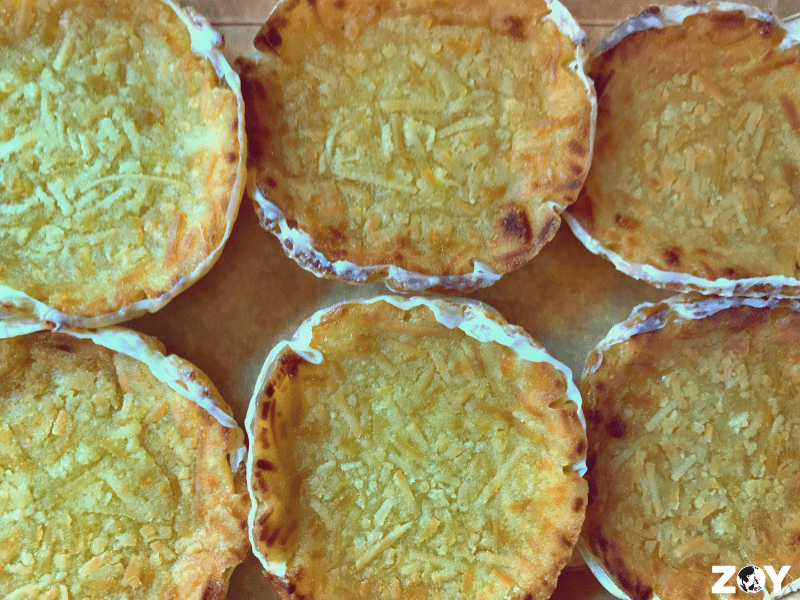 Originating from Vigan, Ilocos Sur, this bibingka is like a biko but uses ground rice and is topped with melted cheese. It's mildly sweet, dense, chewy and it resembles a cassava cake.
Bibingkoy of Cavite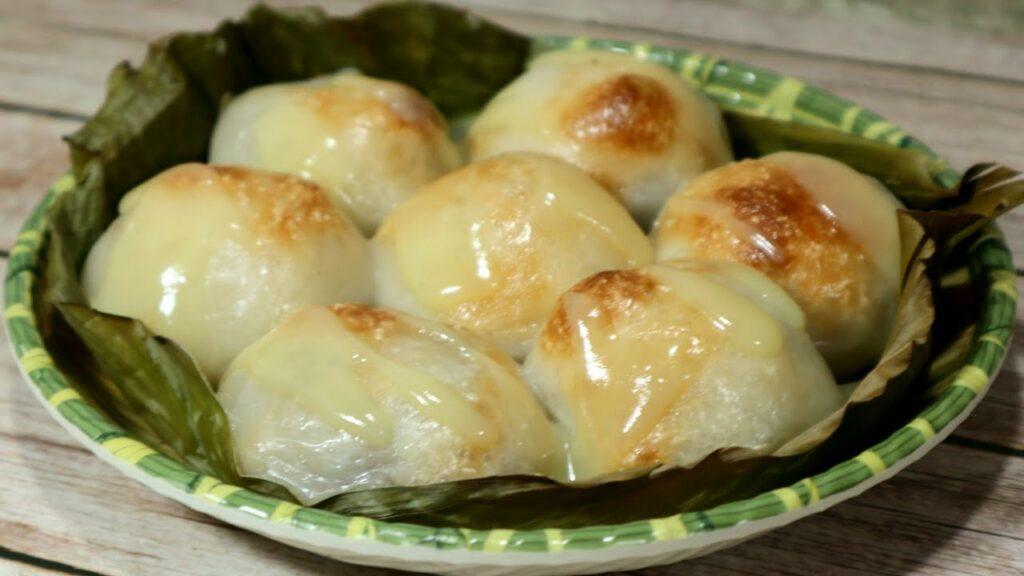 A dumpling-like bibingka made in Cavite, this rice cake is somewhat a texture akin to buchi, tikoy, and ginataan. The rice cake is made with baked glutinous rice stuffed with a sweetened munggo filling. The dumplings are all broiled together to get that signature scorched top. It is then served with a sweet coconut sauce occasionally mixed with sago and langka.
Bibingka Samala of Cavite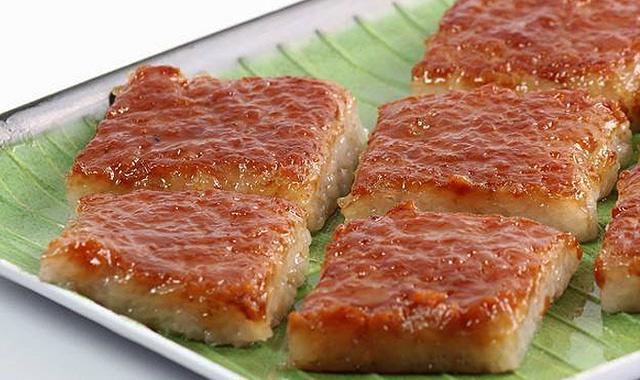 A popular pasalubong item from Cavite, this bibingka is made with glutinous rice, coconut milk and sugar. It comes in two variants, malagkit and pinipig. This kakanin is somewhat a combination of biko and bibingka based from it's appearance and taste.
Bibingkang Itlog or Bibingkang Abnoy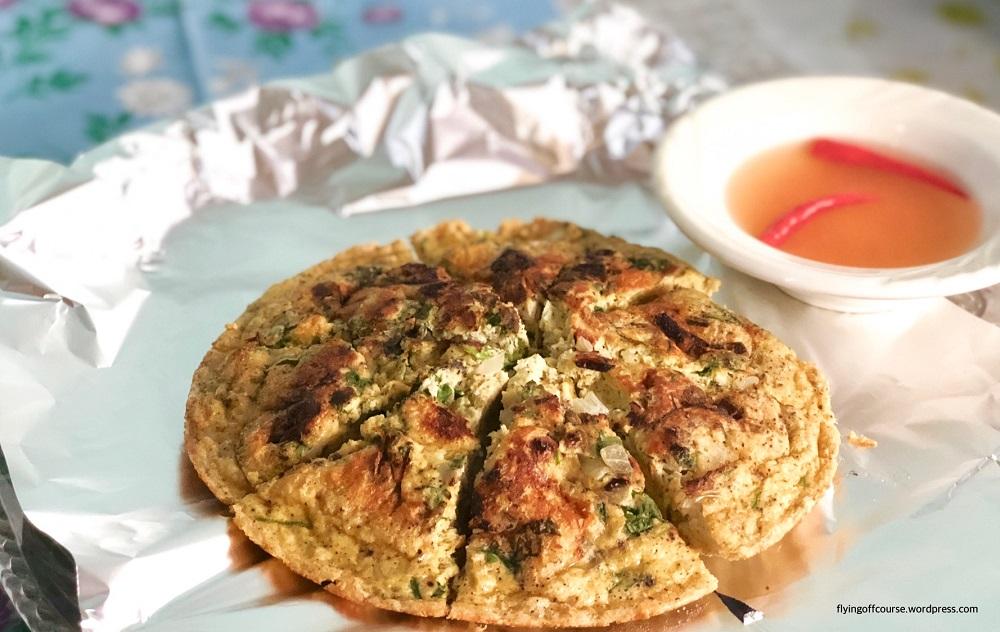 The only savory Bibingka in our list, Bibingkang Abnoy is made with unfertilized rotten duck eggs that is popularly cooked by areas surrounding the rivers leading to Laguna de Bay. This d ish is prepared like an omelette and often cooked with aromatics like onions and tomatoes as well as cilantro to temper its smell and pungency. It is usually served with a side of spiced vinegar to add more dimension to the already potent taste. It's an exotic delicacy that's said to be an acquired taste.
Bibingkang Pinipig or Kalamay Pinipig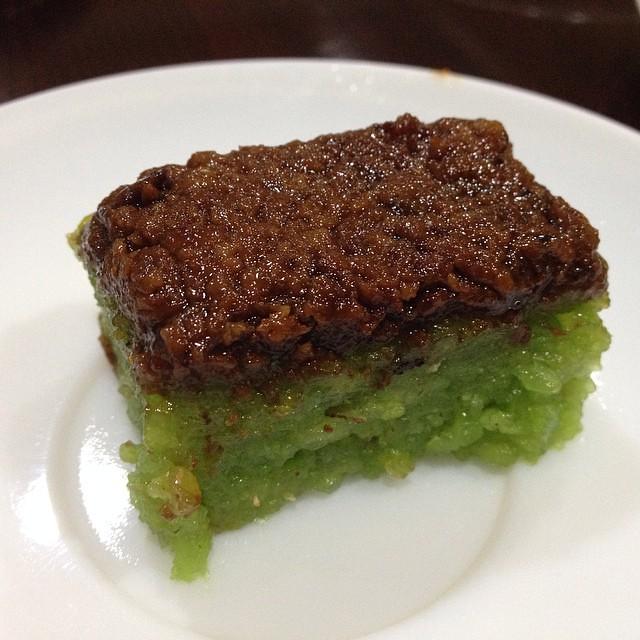 This bibingka is made with pinipig, a toasted immature glutinous rice. The pinipig is then soaked in coconut milk that's mixed with buko pandan flavoring then cooked with a thick sweetened coconut cream. It is then topped with a thick layer of latik or coconut cream curds.
Bibingkang Kamoteng Kahoy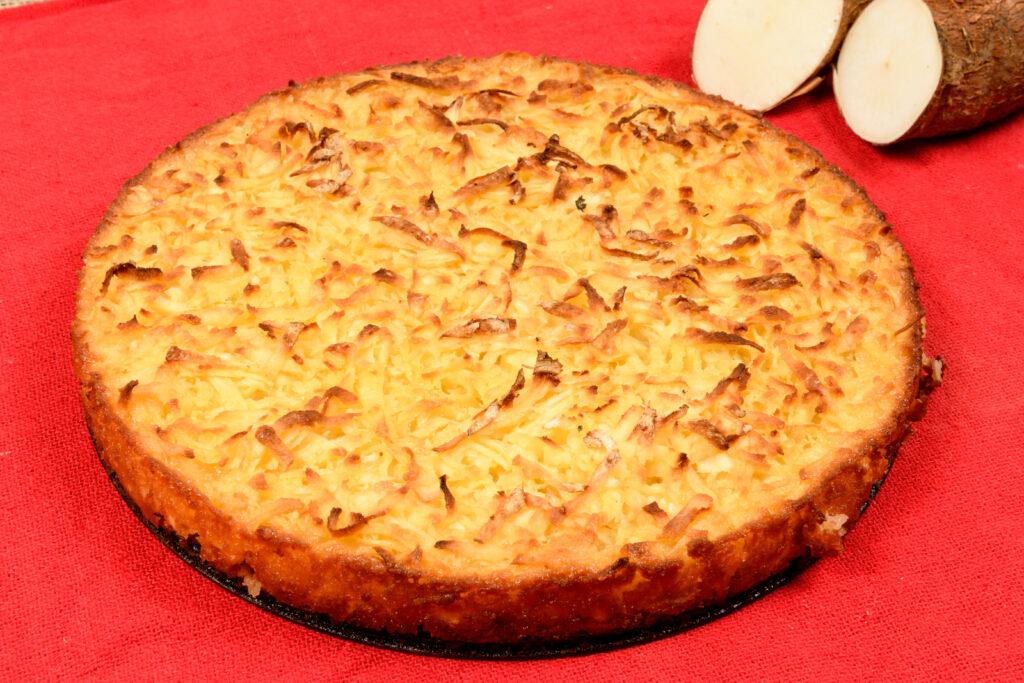 Best known as cassava cake, this bibingka variant is made from grated kamoteng kahoy. It has a light sweet taste with a soft and chewy texture since it's made with coconut milk, eggs, sugar, and margarine. It is typically topped with grated cheese, macapuno, and coconut strips.
Balasan-Style Bibingka of Balasan, Iloilo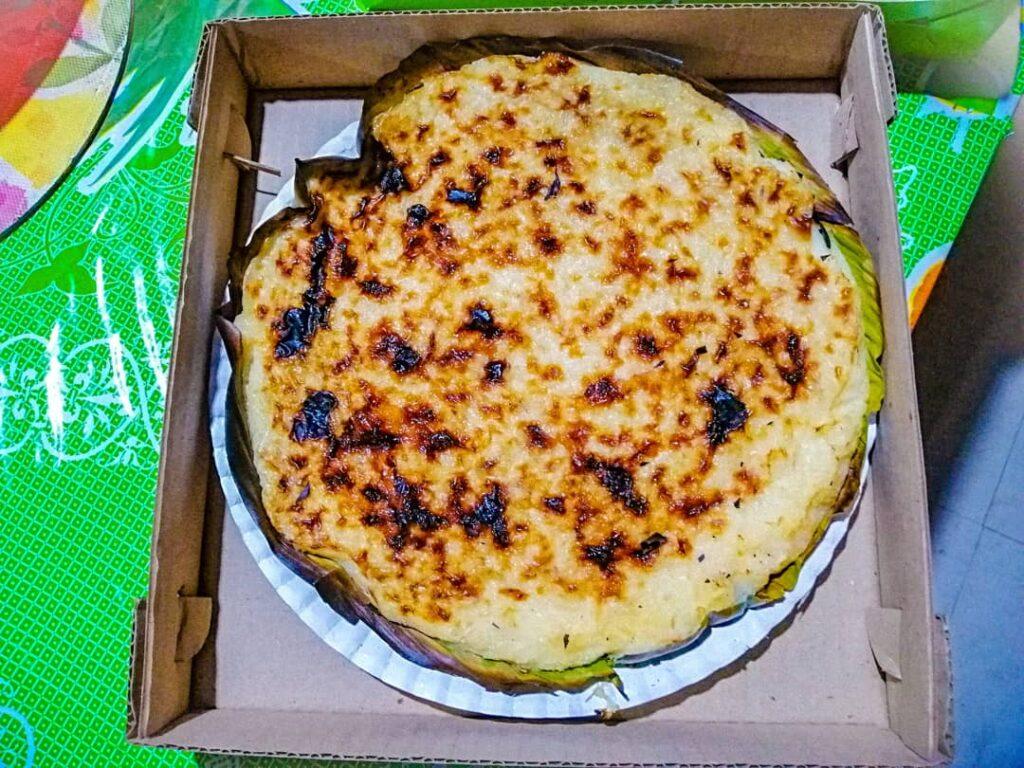 The balasan-style bibingka or sometimes refered to as bibingkang ilonggo resembles bibingka galapong, however, they are very different in taste and appearance. The Balasan-style bibingka is denser and has a rich flavor, and has thick coconut strips incorporated in the rice cake.
Bibingkang Boac or Bibingka Lalaki of Marinduque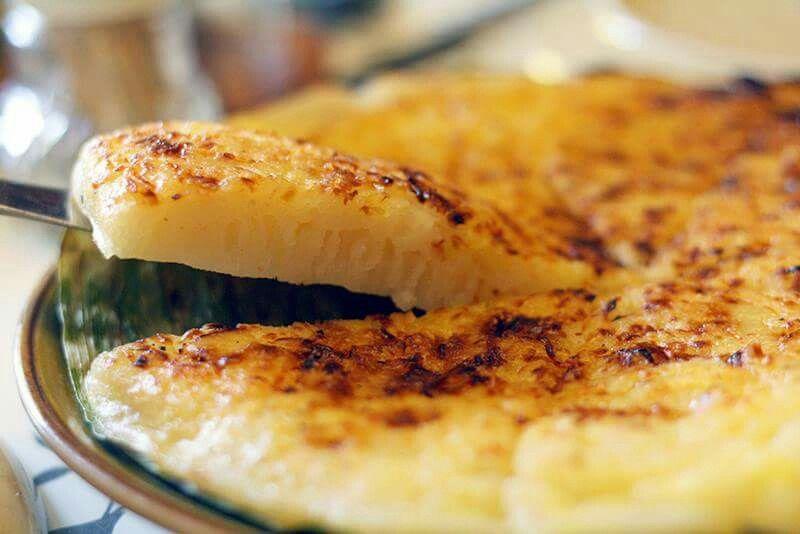 Named after the capital of Marinduque, this bibingka is defined by its large size, which is comparable to a typical, family-size pizza. It uses coconut sap or "tuba" as a leavening agent instead of yeast, which makes it moist after cooking and adds an acidic taste to the kakanin.

Christmas season isn't the only time we enjoy these bibingka variants but also in other Filipino occasions. This kakanin has been part of our culture that spans generations and is looking to be part of more generations to come.
This caps off our Food Almanac on bibingkas! Comment which bibingka variants you've tried and share your thoughts about it!

Follow us on Facebook, Instagram, Tiktok, and Youtube for foodie finds, re-imagined recipes, and easy eats that will take Pinoy bellies on an adventure!