Is your old man the king of the kitchen? Do you often find your dad experimenting with different flavors in his dishes and drinks? Does your dad find joy in cooking for his loved ones? If your answer to all of these questions is yes, then you better read thru this gift list because Father's Day is coming up–and what better way to feed your dad's love for cooking than with these thoughtful kitchen-related gift items!
Knife Bag
View this post on Instagram
Does dad treat his knives like his children? Then we suggest getting him a cool knife bag so he can neatly store his kitchen babies and bring them wherever he can. Itamae has an extensive line of stylish knife bags and knife rolls that could go with your chef dad's personality. Does pops love the outdoors? Go for the Camo. Is he a minimalist? The Black Out is perfect. Does Dad only have a select few favorite knives? Then get him the Clutch Bag. You can even have it personalized with his name. 
Visit itamae.com 
Workwear 
View this post on Instagram
Kitchen work can be very tiring so dad needs a nice kitchen outfit that can get him comfy in his cooking zone. Takao Studios specializes in kitchen workwear that'll make your pops transform from dowdy kusinero to the cool home chef that he truly is. Be it the zen-looking kimono chef's jacket, uber-efficient chef's cargo pants, heavy-duty apron, or the no-frills yet modish oversized pocket tee, make dad look and feel like the cool food creator that he is.
Visit takaostudios.com.
Espresso Coffee Machine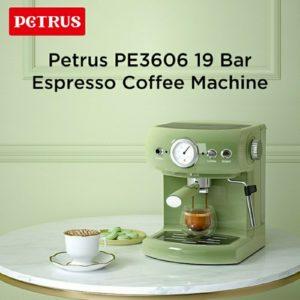 Does your dad think of himself as an amateur coffee barista, making sure that each person gets the perfect brew in the morning? Make his dreams come true by getting him a really good espresso machine to level up his coffee routine. The Petrus Semi-Automatic Espresso Coffee Machine is a good find with its stainless steel steam function, 2-espresso shot feature, and digital temperature control at an affordable price. No need to go to the nearest coffee shop since dad can now make you unlimited lattes, cappuccinos, and macchiatos!
Get it here
Bartender Tools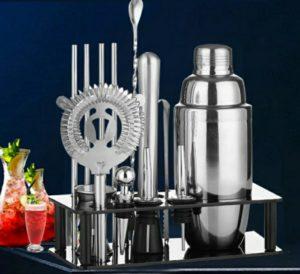 Is your dad the designated tanggero in every cheery gathering? Then give him the right tools for the job. This 12-piece Bartender Tools Set comes with a cocktail shaker, assorted jiggers, a long-necked spoon for mixing, strainer, tongs, and pourer spouts that can go with any narrow-necked bottle, tongs, and straw. Everything is held in a nice storage rack stand to keep dad's bartending station looking sleek and impressive.
Get it here
Dishwashing Machine
View this post on Instagram
After all the prepping, mixing, and cooking comes to the cleaning. But don't let dad suffer through all that mess. Why not get him a dependable cleaning companion that'll make his life so much easier? Maximus' line of tabletop Dishwashing Machines is complete game-changers when it comes to post-meal situations at home. Just connect the machine to the water supply, load up the dirty dishes, put in the dishwashing detergent then press play–voila! Dad can just sit down and enjoy his glass of beer while the machine does all the work. It may be pricey, but dad and the whole family will thank you.     
For orders, visit www.thegreatest.ph
Airtight Containers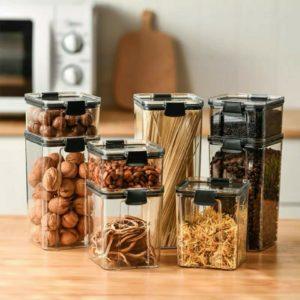 Does your dad love to keep your pantry and cupboards super clean and organized? Is refiling, labeling, and rearranging ingredients his kind of pastime? Then look no further and get him these minimalistic acrylic containers. It comes in three sizes and can be easily stacked depending on the size of your storage space. These are also air-tight guaranteeing to keep your food safe and fresh longer. The containers are also leak-proof thanks to the silicone seal lids making your dad's meal prepping and refilling sessions a spill-free, hassle-free experience.
Get them here
Plating Tools
Is dad meticulous with his plating? Is he the type who hovers around a plate until he gets the food styling right? Then we suggest gifting him with a beautiful set of tweezers (or two),  from Nacionale Bladeworks. Their tweezers come in different styles and functions perfect for the dad who fancies a good plating technique. 
Visit www.nacionalebladeworks.com
Kneading Board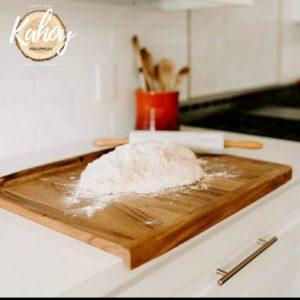 If your dad fancies himself in cutting his own meat, making his own bread, or even pasta by hand, then he's going to need a trusty kneading board to keep up with his kitchen experiments. This impressive Kneading Board from Kahoy is big enough for his busy workstation yet portable enough that it can be moved to any tabletop your dad wants to work on. Made out of Acacia wood it has two stoppers on both ends to make the board secure, a food-safe finish making it more durable and long-standing, plus it's water-resistant, stain-proof, and odor repellent.  
Get it here
Follow us on Facebook, Instagram, Tiktok, and Youtube for foodie finds, re-imagined recipes, and easy eats that will take Pinoy bellies on an adventure!