"Ano ang ulam natin mamaya?" That's a question we've found ourselves asking far too many times since the pandemic began. Sometimes, you've actually got something planned, but be honest, most of the time, you're probably thinking up an answer on the spot. Because of the long periods of lockdown, more of us are choosing to cook most meals at home, but even seasoned home cooks are finding it challenging to make every meal exciting.
Home-cooking during lockdown
When you're cooking every day, it's easy to run out of ideas. Cooking every day could feel repetitive that you might end up preparing your go-to dishes so often that it would get old real quick. And when you're serving the same dishes over and over, your loved ones might quickly get tired of the repetitive dishes, which would, in turn, make you lose enthusiasm in the kitchen.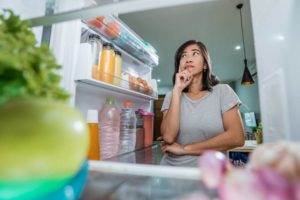 That's precisely why you need to carefully consider a lot of factors when meal-planning, such as:
Budget. Every household has a different budget for grocery and food items, and you would need to take yours into account when meal-planning. You've probably already made adjustments during this time of uncertainty, because it's a good idea to have as much emergency funds as possible. That might even be the reason why you're cooking more and ordering less. But of course, when cooking, you should always use whatever ingredients are already in your pantry so that nothing goes to waste.
Availability. After considering your budget, you'd need to work with the availability of ingredients in the grocery and at the palengke. For example, the market may have run out of a certain type of meat, which would limit your recipe options, or a seasonal ingredient may be available to help spice things up.
Dietary restrictions. Also consider the different dietary needs of the members of your household. Allergies and intolerances and even special dietary requirements need to be taken into account. For example, you may not be able to use dairy in any food if someone in your home is lactose intolerant. If a family member is a vegetarian, you'd need a no-meat dish at every meal. So it's definitely important to consider if the people you're cooking for can or cannot eat what you're making.
Inspiration. Of course, you have to make sure you stay inspired in the kitchen so that your loved ones don't get tired of eating the meals you serve. Watch cooking and mukbang videos to get started. Look up new recipes. Try new ingredients. Ask your loved ones for their opinions. That way, you can answer confidently when your family asks, "Ano'ng ulam natin mamaya?"
Cooking at home during this lockdown period is definitely a challenge, but effective meal-planning is totally doable with the help of Tita MAGGI, your friendly virtual kitchen assistant!
Tita MAGGI to the rescue
When you find yourself lacking inspiration yet needing to whip up a satisfying meal, you don't have to look further than your phone. You just need to log in to Facebook Messenger and you'll find all the answers with Tita MAGGI! She's a chatbot that doubles as your all-in-onederful Kitchen Partner, ready to help 24/7. Tita MAGGI can help you find recipe inspiration, plan meals for the week, save your favorite recipes, and give nutritional and cooking tips.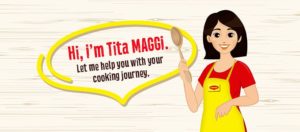 Do you only have chicken and some vegetables to cook for lunch? Craving soup for dinner? Just want a quick bite for merienda? Depending on what you need, Tita MAGGI can give you several recipe options for your cooking session. You can even ask Tita MAGGI for recommendations on what to prepare for special occasions like birthdays and holidays!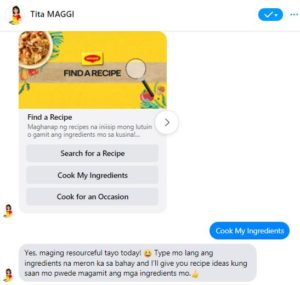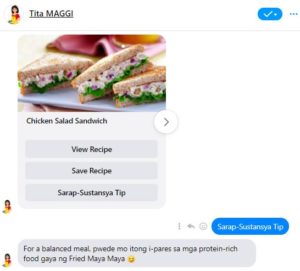 Aside from providing you with actual recipes, Tita MAGGI can also help you learn which dish is paired best with others. You can also get Sarap-Sustansya Tips that would give you a more nutritional yet satisfying meal. This way, you would be able to mix and match dishes that you serve everyday — to add more excitement to family meal times!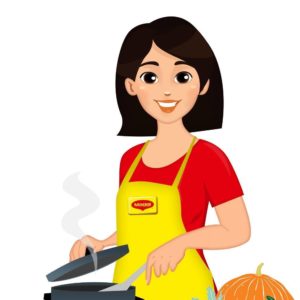 Even if you're faced with the ever-constant question of "Ano'ng ulam natin mamaya?" during this quarantine, there's no more need to worry because Tita MAGGI has got your back.
Find the answers to your kitchen woes when you chat with Tita MAGGI! You may also visit MAGGI's official website for more recipe inspirations and ideas.