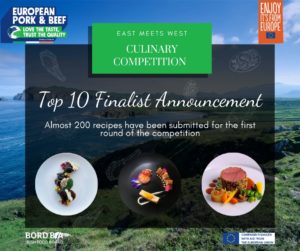 The East Meets West culinary competition, organized by Bord Bia, the Irish Government Food Board, attracted a large entry of just under 200 participants from a diverse range of professional chefs, culinary students, food influencers, and kitchen-savvy home cooks from all over the country.
The judging panel was tasked to review all entries carefully and to select the top 10 semi-finalists. The judging panel comprises of world-renowned chef judges Chef Mark Hagan, Executive Chef of Grand Hyatt Manila–Bonifacio Global City and Chef Philip John Golding, Founding Chairman & President of Disciples de Escoffier International Asia – Philippines, the talented chef Donie Bigcas, the grand prize winner of the East Meets West Culinary Competition 2020 and Bord Bia representatives. Marion Rogan, EU Pork & Beef Programme Manager, said, "We are delighted with the greatly increased entry numbers in the East meets West culinary competition in 2021 and the standard of creativity has excited the judging panel. We look forward to the grand final and finding this year's top 5 winners.
The top ten semi-finalists include: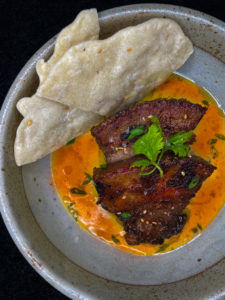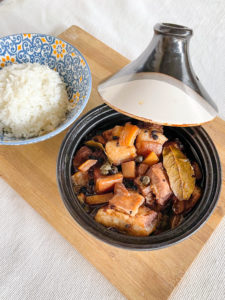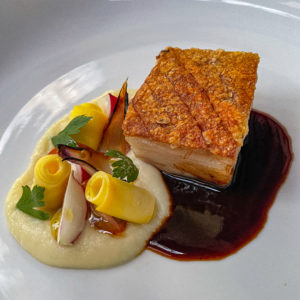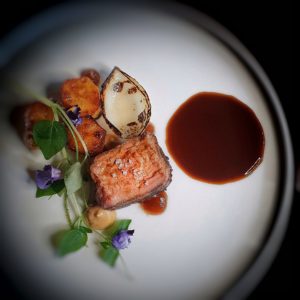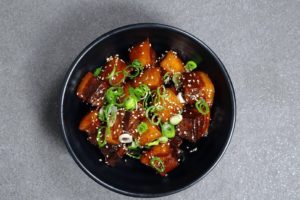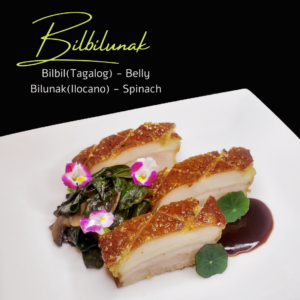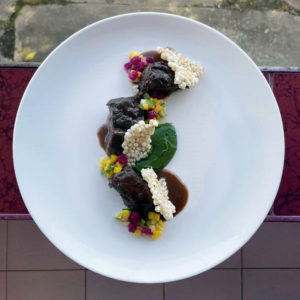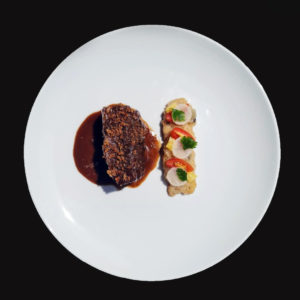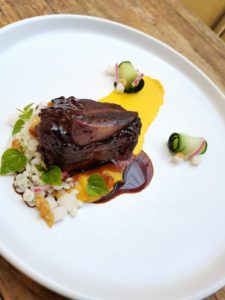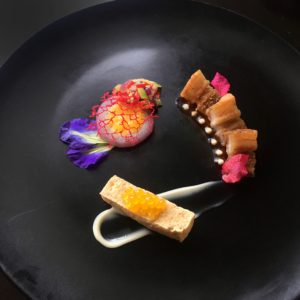 In cooking, culinary techniques are the most essential; however, originality, creativity, and innovation of one's recipe are equally important to express the character or story of the dish making it more meaningful. The panel of judges was thrilled by the imaginative recipes that featured endemic, regional and indigenous Filipino ingredients like labanos (radish), sukang Ilocos (vinegar), and pahimis coffee (an exclusive blend of roasted Robusta, Arabica, Excelsa & Liberica). Charmaine Pua, a student of Center for Culinary Arts Manila, won her place in the semi-finals with her entry called Bistek Asado with Garlic and Tausi Suman, with Ensaladang Labanos, Pinya at Kamatis and Pork Crackling Crumbs. This recipe was inspired by the traditional Chinese dish called Machang. Another interesting recipe was Bulcachong Smoked Curry by Bianca Abola of De La Salle University – College of Saint Benilde. Bulcachong is typically a Filipino Soup cooked with carabao meat. It is unique as well as comforting and traditional.
From October 15th – 30th, the semi-finalists are tasked to submit and present both their pork and beef recipes in their own creative way in a short video describing the positive aspects of the dish, such as aroma, taste, and texture. The judges will evaluate their recipes according to the following judging criteria: creativity (40%), presentation (30%), and video introduction (30%) for selection of the top five finalists.
The top 5 finalists of the East Meets West culinary competition will be announced on the 8th of November. The five finalists will showcase their world-class Filipino culinary talents by cooking their winning recipes at a final cook-off event. The Top 5 Winners will then be announced by rank highlighting the overall winner.
There is an exciting prize pool to compete for that includes PHP325,000.00 prize vouchers, a cooking class with renowned chefs Philip John Golding and Mark Hagan, a luxurious hotel staycation with Irish breakfast, and high-quality chef's kit supplies.
For more details of the European Pork and Beef Campaign in the Philippines, a campaign financed with aid from the European Union, visit the website https://europeanporkbeef.com/ph. Please visit their Facebook page and Instagram
Follow us on Facebook, Instagram, Tiktok, and Youtube for foodie finds, re-imagined recipes, and easy eats that will take Pinoy bellies on an adventure!
Note: This is a press release. Minor edits have been made by the Bitesized.ph editorial staff.