Run by the Irish food board Bord Bia, the East Meets West Culinary Competition recently held its second edition to an overwhelming success. First launched in August 2020, the competition was originally part of the European Pork and Beef promotional campaign. But after its huge success, Bord Bia decided to hold the competition again in 2021, attracting almost 200 participants across the Philippines, ranging from professional chefs and culinary students to home cooks and foodie influencers.
The finalists and their dishes
The top 5 finalists presented their recipe in a nerve-wracking final cook-off held in the Grand Hyatt Hotel in Manila last Tuesday, 30 November 2021. Each finalist had to demonstrate their outstanding culinary creativity utilizing European pork and beef from Ireland in Filipino or fusion cuisine. The finalists prepared their individually unique recipes in a tightly contested competition and presented them to the well-esteemed panel of chef judges.
But of course, only one contestant may take the top spot. And it's none other than Joaquin Carsi Cruz, a student of Center for Culinary Arts – Manila. He wowed the judges with his winning dish Pares sa Gubat: Shortrib and Mushroom Pares with Sweet Garlic Adlai Risotto and Mango Chili Fluid Gel.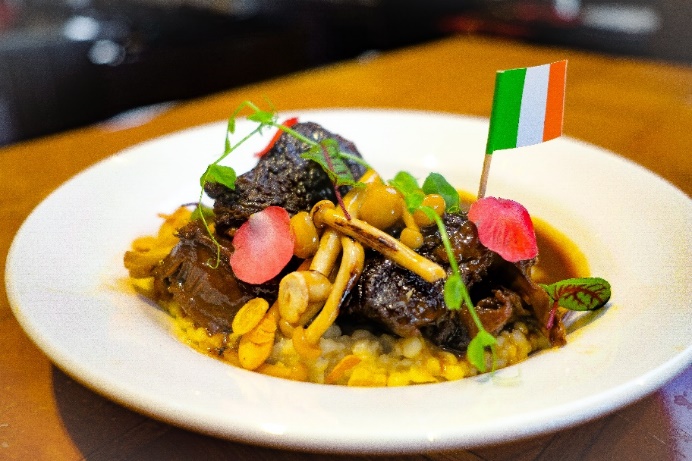 Meanwhile, his closest contender as the 1st runner-up is his culinary instructor Miguel Antonio Lorino, who served Kabisera: Pahimis Coffee Braised European Beef Shank.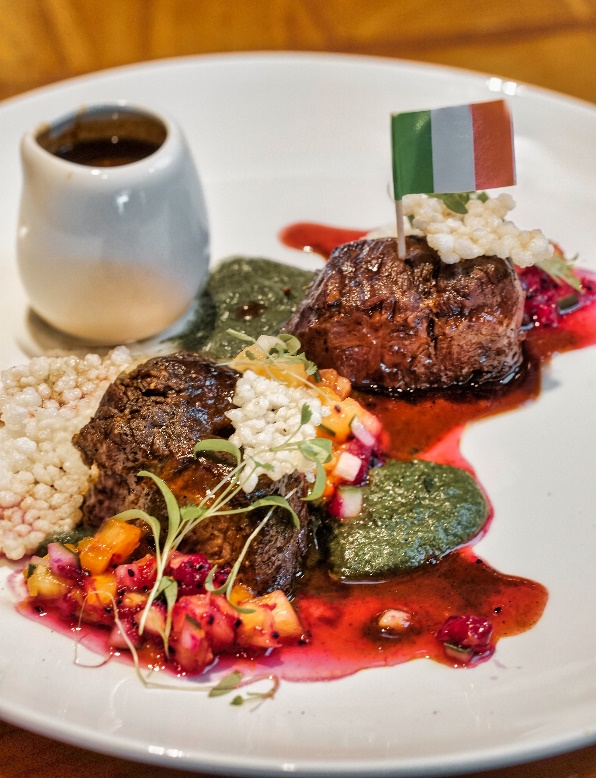 De La Salle – College of St. Benilde student Bianca Abola finished as the 2nd runner-up with her intriguing regional dish Bulcachong Smoked Pork Jowl Curry.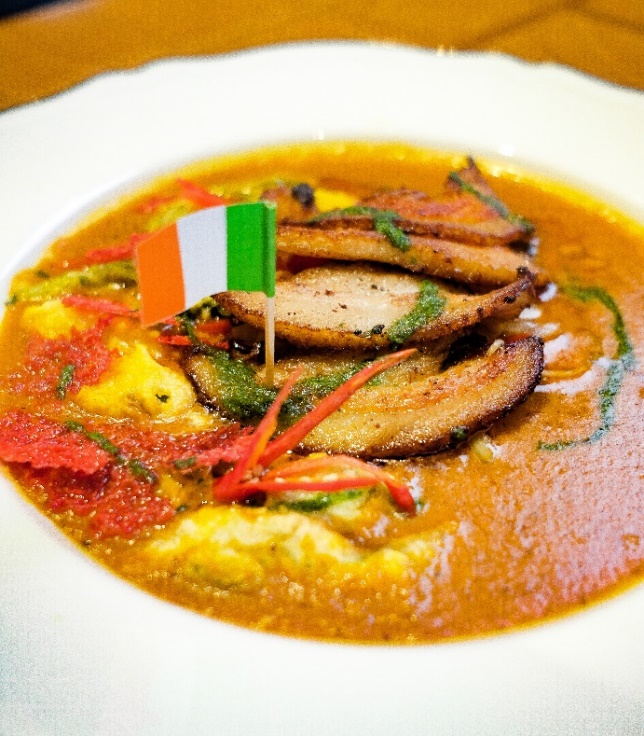 The 3rd runner-up position went to Mae Romelin Almirante, a student from La Flamme Bleue Center for Culinary Arts, Iloilo City. She presented a classic Pork Belly Adobo with Mediterranean flair in Tagine.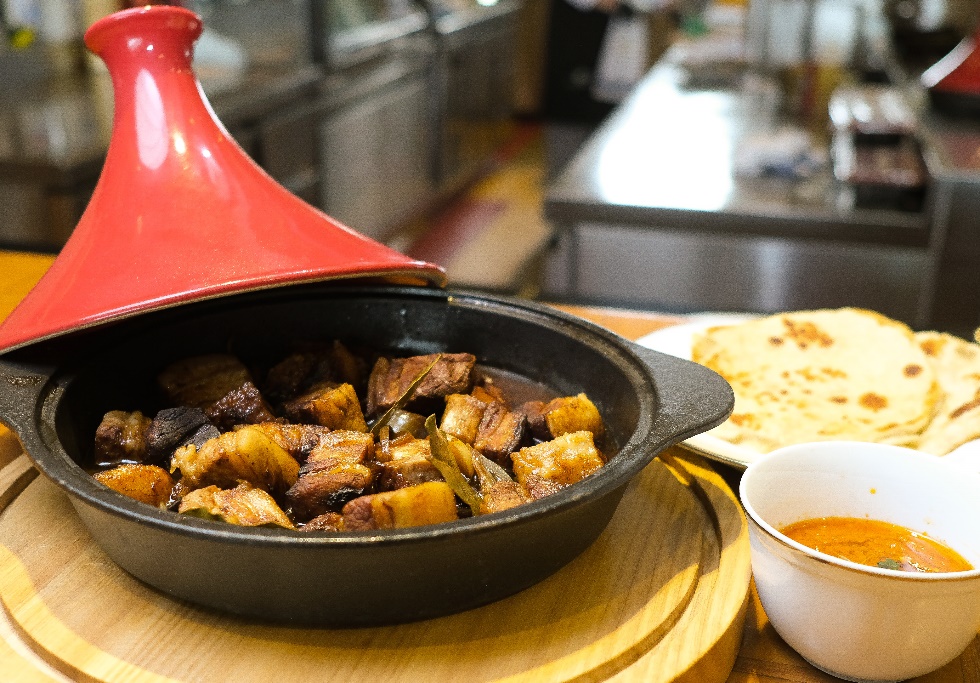 Finally, Marc Rensus Espinosa, a culinary student from Tarlac City, finished as the 4th runner-up with his Pork Belly Binagoongan dish.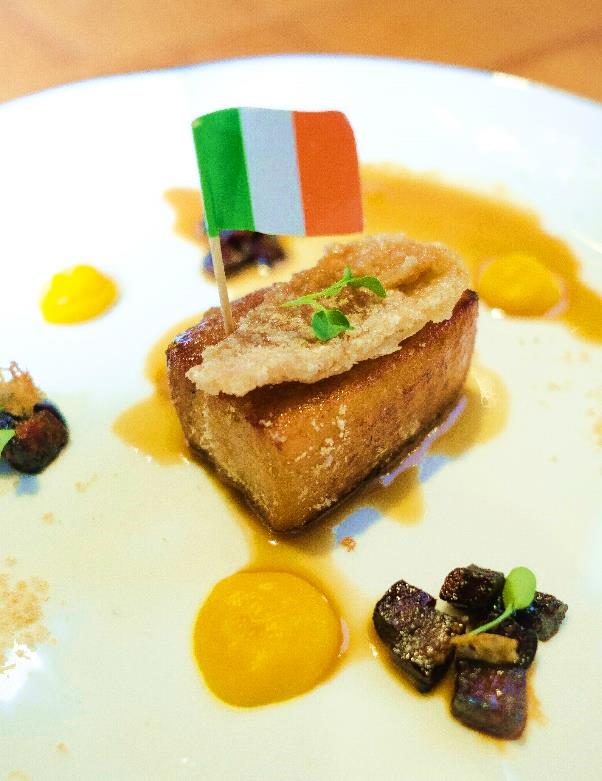 The judging panel
The competition's world-renowned culinary judging panel included Chef Mark Hagan, Executive Chef of Grand Hyatt Manila – Bonifacio Global City; Chef Philip John Golding, Founding Chairman of Disciples d'Escoffier International Asia – Philippines; and Donie Bigcas, 2020 East Meets West Culinary Competition winner. Each judge carefully evaluated the winning recipes to ensure they have excellent presentation and high quality world-class standards.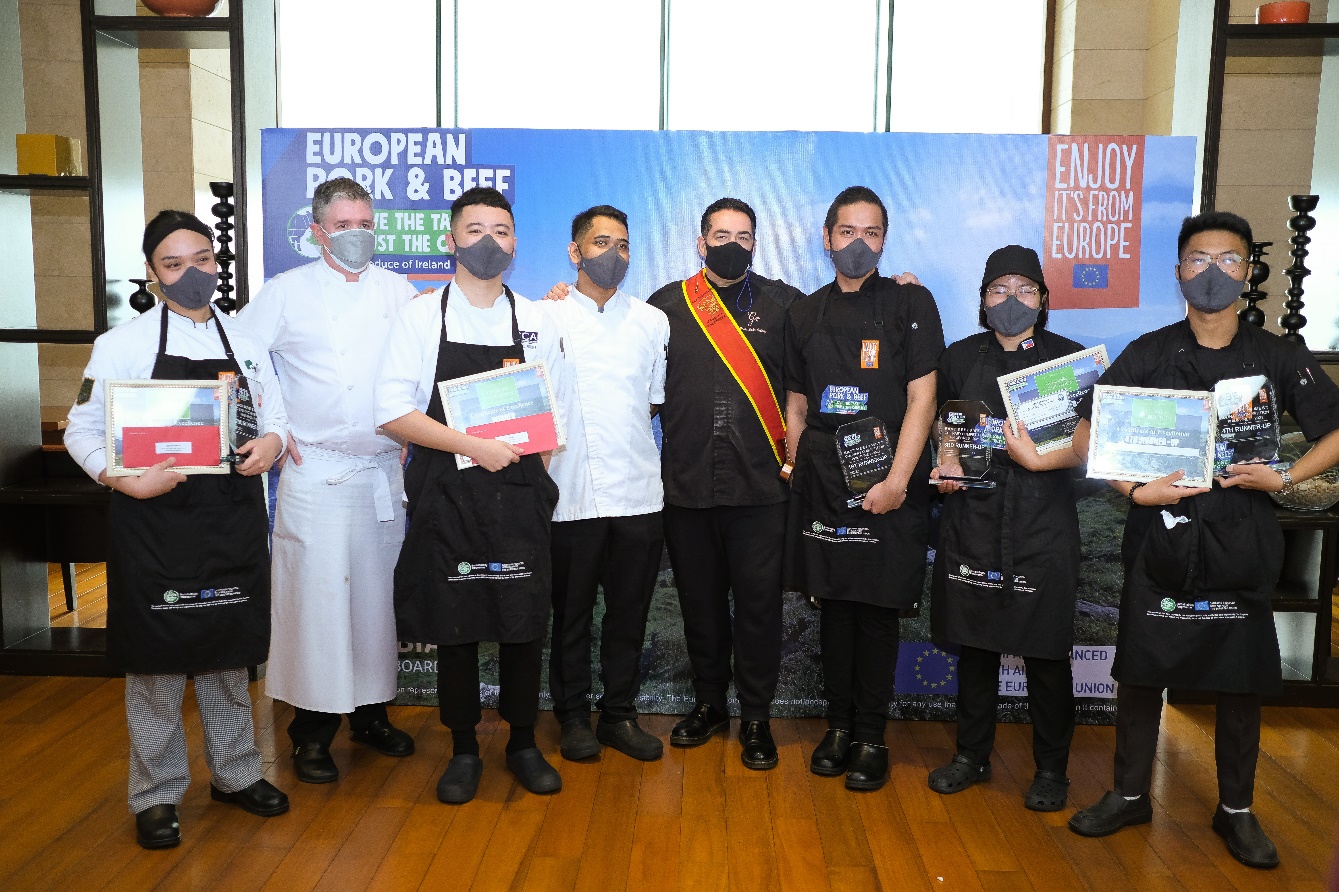 Chef Mark Hagan, the Executive Chef of Grand Hyatt Manila, BGC, was impressed by this year's finalists in their collective ability to create videos that "showed their 'heart and soul' while demonstrating the dish preparation, kitchen skills, and plating/setting."
Meanwhile, at the start of the competition, Chef Philip John Golding enumerated a list of qualities he was looking for, but the "key point is the expertise in bringing out the flavor of the high quality European pork and beef from Ireland."
Donie Bigcas, the 2020 East Meets West Culinary Competition winner from last year, felt emotional as he was in the very same position just a year ago and was well impressed with the standard on display.
Bord Bia's aim through this competition is to raise awareness of the high quality and unique taste of European pork and beef from Ireland. "We are delighted with the strong interest shown in the 2021 competition and the high standard of recipes on display. We would like to congratulate our top 5 winners in successfully reaching the final and thank all participants who entered the competition," said Marion Rogan, EU Pork & Beef Programme manager at Bord Bia.
The top 5 finalists took home a set of exciting prizes, which included a prize pool of PHP 325,000 gift vouchers, a cooking class with renowned chefs Philip John Golding and Mark Hagan, a luxurious hotel stay with Irish breakfast, and high-quality chef's kit supplies.
To learn more about the European Pork and Beef Campaign in the Philippines, visit their website, Facebook, and Instagram.
Follow us on Facebook, Instagram, Tiktok, and Youtube for foodie finds, re-imagined recipes, and easy eats that will take Pinoy bellies on an adventure!
Note: This is a press release. Edits have been made by the Bitesized.ph editorial staff.