by Cristina Morales
There's a lot going on in the world right now, so we can't blame you if you haven't been feeling as upbeat as usual. While eating your feelings won't make it all go away, treating yourself to something yummy can pick up your mood. And so with that, here are some delicious comfort foods you can order online.
Gooey Ganache Magic Tableya Cake from Theo & Brom (from ₱249)
View this post on Instagram
Ever wondered what it would be like to bite into a cup of tsokolate? Now that we've put that idea in your head, you probably do. Thankfully, you can already live out that experience through Theo & Brom's Gooey Ganache Magic Tableya Cake. It's just as luxurious and decadent as you'd think, and if you don't want to commit to a full-sized version (₱749), you can get a personal serving size for just ₱249. Just try not to eat the whole thing in one go! To place an order, visit their official website.
Mamita's Lasagna (from ₱550)
View this post on Instagram
Is there anything as comforting as a warm slice of lasagna? Nope. It's got pasta. It's got cheese. It's got savory meaty tomato sauce. What more could you want? The folks behind Mamita's Special Lasagna have been perfecting the art for over 20 years, so you know you're gonna get the good stuff. To order, send them a DM on Instagram.
Mang Inasal Pancit Palabok (from ₱59)
View this post on Instagram
Did you know that the Mang Inasal Palabok traces its roots back to the popular Red Ribbon Palabok? When the bakeshop took meals off its menu, Mang Insasal made it possible for customers to keep enjoying the favorite dish. Made with pork meat toppings, thick savory sauce, spring onion, chicharron, and hard-boiled egg, it's the stuff dreams are made of. And it's affordable, too. The solo serving is priced at just ₱59! You can get it delivered to you from your nearest Mang Inasal store via GrabFood, FoodPanda, or LalaFood, or place an order online through Facebook.
Cream Puffs from Flowers & Flour (from ₱500 for a box of 12)
View this post on Instagram
There are few things more satisfying than biting into the chewy bun and tasting cool, creamy custard inside. Flowers & Flour's Puffins are buttery buns with a cookie crust, filled with their signature custard. A box of 12 costs Php 500-550, and it comes in four flavors: dark chocolate, strawberry, matcha white chocolate, and vanilla. To order, just shoot them a DM on Instagram.
Ice Cream from Merry Moo (from ₱135)
View this post on Instagram
Some bad moods are best cured with a pint of your favorite ice creams, and that's a fact. Get your ice cream fix from homegrown brand Merry Moo. They've got so many flavors to choose from, from classics like Double Dutch and Mango to more experimental flavors like Candied Bacon and Orange Chocolate. (Our current fave? Their Thai Milk Tea flavor. It's *chef's kiss* perfect.) Order via their website, or through GrabFood and FoodPanda. You could also order through their hotline (0917-5289590) and their official home resellers.
Patty Melt Pizza (From ₱399)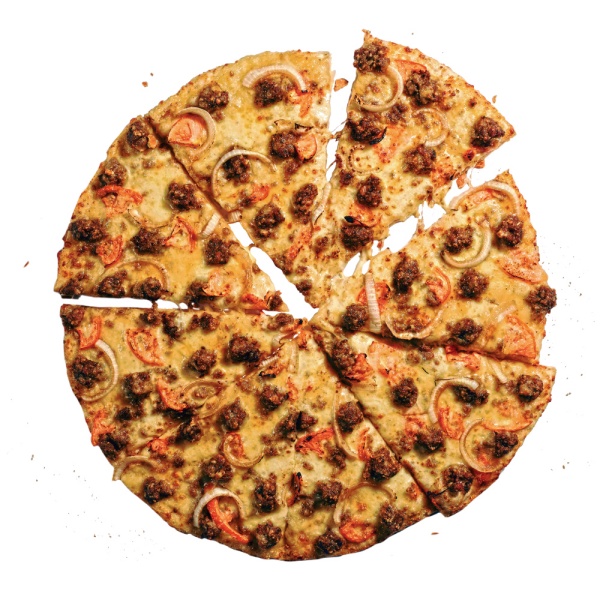 Pizza is always a good idea, and Yellow Cab Pizza combines two of our favorite things into one dish with its newest offering: the Patty Melt Pizza. This pizza is packed with flavorful burger patties, a bit of heat, tomatoes, sweetened onions, and lots of gooey melted cheese, just the way you like it. It's only available for a limited time, so place your orders ASAP! The Patty Melt Pizza is available in all Yellow Cab stores nationwide for dine-in, pick-up, and delivery. You could also order online.
Oatmeal Cookies from Sunday Afternoon (₱350)
View this post on Instagram
Just because you're in a funk doesn't mean you have to eat unhealthy snacks. These oatmeal cookies from your friendly neighborhood sweet tooth Sunday Afternoon are wholesome, healthy, and oh so comforting. They come in three basic flavors: chocolate chip, raisin, and a combination of both! To order, fill up the order form here.
Apple Pie from Lulu's Pie (from ₱250)
View this post on Instagram
Having a slice of warm apple pie is like getting a much-needed embrace. So if you're in need of a hug right now, the next best thing is this Apple Pie in a Can from Lulu's Pie. Homemade from fresh and organic ingredients, it also has a sugar-free variant (the regular version uses muscovado sugar). To order, send them a DM on Instagram.
Follow us on Facebook, Instagram, Tiktok, and Youtube for foodie finds, re-imagined recipes, and easy eats that will take Pinoy bellies on an adventure!

This article was republished with permission from 8List.ph. Minor edits have been made for Bitesized.ph.