Want to have some kitchen upgrades this holiday season but don't want to splurge so much? We've got you! Here's our list of kitchen tools and toys that you'd want to gift yourself this Christmas!
Bamboo Utensil Set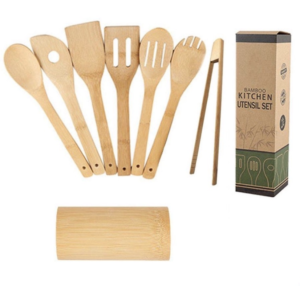 Team Kahoy ka ba?  Then this 8-piece eco-friendly Bamboo-made Utensil Set is perfect for your kitchen aesthetic. It comes with a matching bamboo holder to keep everything in place.
Click here for the Shoppee link
Ice Cream Scooper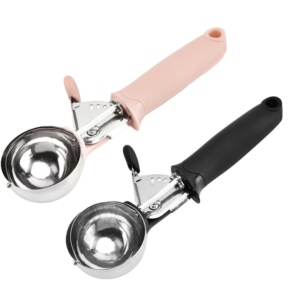 Give your tablespoons a rest and treat yourself to a dependable ice cream scooper. It has a press-to-pop design so you don't even have to stress over shaking your scoop out of the roller. You can even use it for cookie dough, fruits, making meatballs, and more!
Click here for the Shoppee link
Acrylic Grinders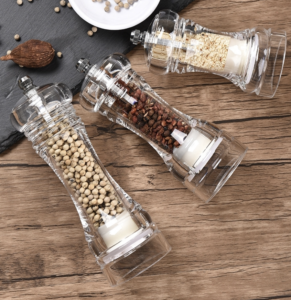 You just can't wait to fill up these babies with your favorite salt rocks and whole peppercorns and enjoy freshly-grinded seasonings for your every meal. Don't stop there! Fill it up with sesame seeds, spices, and more!
Click here for the Shoppee link
Mini Short Handle Spoons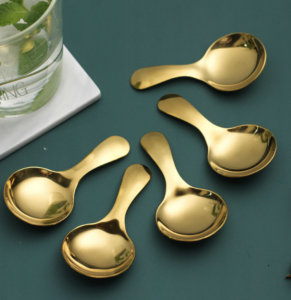 If you're an OC Kitchen keeper like us you'd want your accessories looking polished and fine every time. An example: these short-handled spoons are the perfect size and shape to scoop out pantry ingredients like sugar, honey, seeds, powdered milk, baking ingredients, etc! Cute na, shala-looking, pa!
Click here for the Shoppee link
Electric Coffee Blender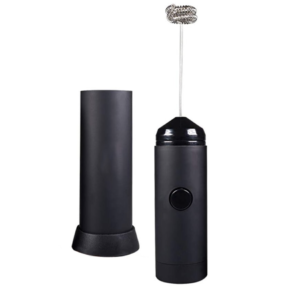 This little gadget will make you look forward to blending your coffee. Treat yourself to an electric coffee blender! Just pour in all the ingredients for your morning coffee then stick it in! It can also creat milk foams for that perfect cup of cappuccino!
Click here for the Shoppee link
Multi-purpose Grater and Slicer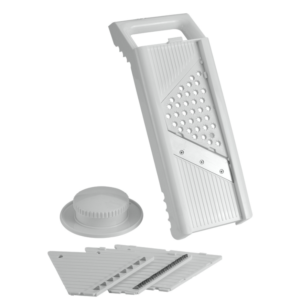 Want to get perfect vegetable slices every single time? Gift yourself this multi grater and slicer set with different slice settings.
Click here for the Shoppee link
Transparent Kitchen Storage Containers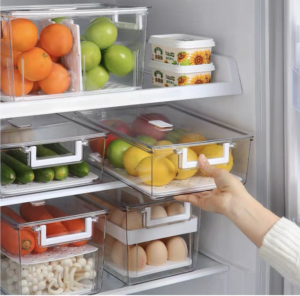 Obsessed over those refrigerator and kitchen containers being filled up with new groceries on Tiktok? Now it's your turn to organize and properly store your food staples, ingredients, produce with these Japanese-inspired clear containers.
Click here for the Shoppee link
DIY Sushi Maker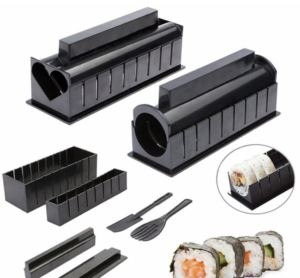 Love eating sushi but can't seem to make them quite right? Here's a hack that can help you with your Japanese makis and Korean Gimbap cravings. Super easy to use, your friends would praise you for your sudden sushi-making skills!
Click here for the Shoppee link
Curved Cake Slicer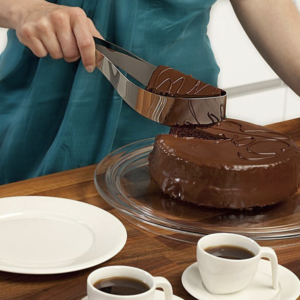 Have you had instances wherein you're cutting yourself a slice of cake but you tend to drop the slice even before placing it on a plate? Take it from us, you need this sleek-designed cake slicer. Put it over a cake, drag it down, squeeze, and presto—no more awkward cake-cutting moments.
Click here for the Shoppee link
Microwave Oven Steam Deodorizer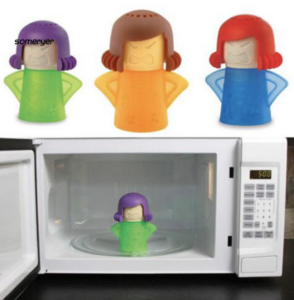 Hate having a smelly microwave even after cleaning it thoroughly? We feel you. Here's a cute tool to help you deodorize your microwave. Just add equal parts vinegar and water (or add some lemon juice if you're feeling fancy) then turn on for a few seconds. The funky smell will be gone soon after.
Click here for the Shoppee link
Follow us on Facebook, Instagram, Tiktok, and Youtube for foodie finds, re-imagined recipes, and easy eats that will take Pinoy bellies on an adventure!