Looking for some new tools and gadgets for your kitchen? You don't have to look further because Chef Sheilla Lopez recently launched her very own brand of pretty kitchenware: Chef Sheilla Kitchwares, which features a wide range of products from dreamy blue cupcake muffin pans and silicon oven mittens to sweet pink hand mixers and whisks.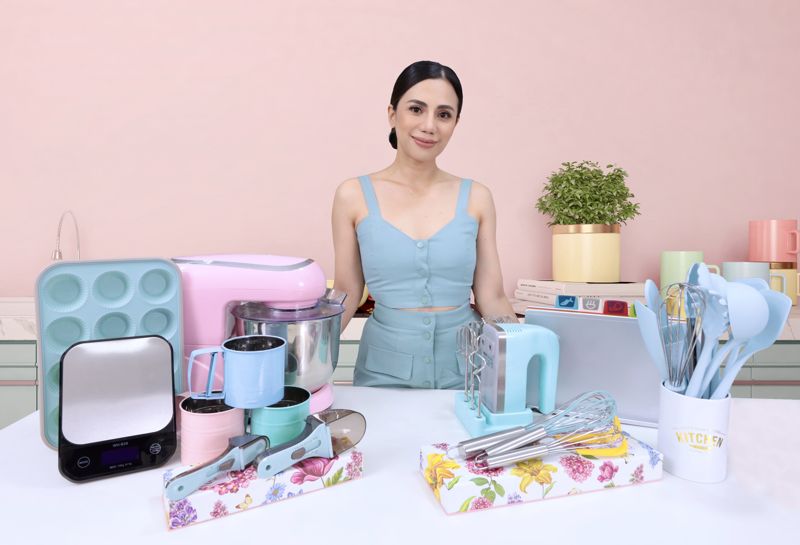 Also known as the Soulful Kitchen Diva, Chef Sheilla wears multiple hats: cuisine and pastry chef, chef instructor, chef consultant, food stylist, food photographer, recipe developer and food writer. With her kitchen as her domain, she takes special care of everything that goes in her kitchen from ingredients, kitchen tools, gadgets, utensils and equipment. Each one must be functional, durable, top-of-the-line quality and can serve multiple purposes.
When asked why she came up with her own line of kitchenwares, Chef Sheilla answered, "I'm not going to lie, I have collected many branded kitchenware pieces over the years, and they are quite pricey. Many of my followers get intimidated by this. They think they can only make these recipes using expensive tools. I always remind them that they can still create perfect dishes with affordable and reliable kitchen wares."
She confessed that she has very high standards when it comes to the kitchen tools she uses. With Chef Sheilla Kitchwares, she handpicked each piece, testing their functionality and durability to make sure that the items are pleasing to the eyes with their pastel hues while also being affordable. She also created standardized recipes on her website so that people can create their dishes using her kitchenware essentials.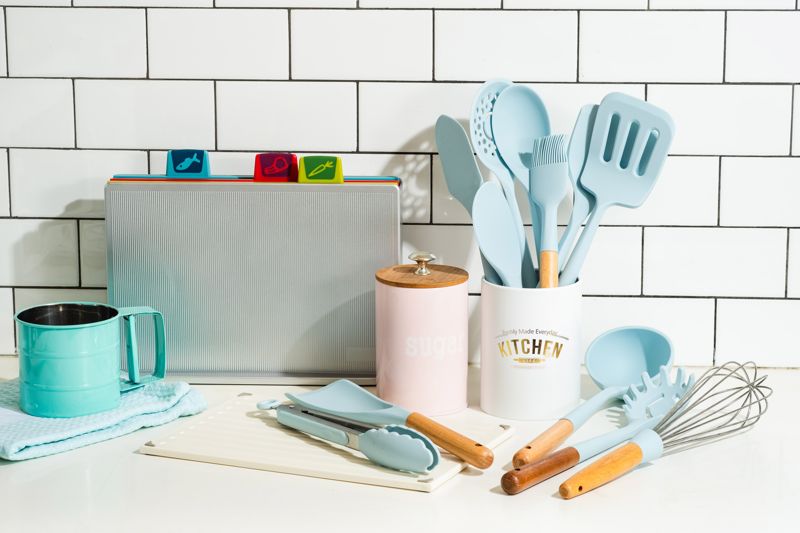 Chef Sheilla Kitchwares includes but are not limited to the following products: Hand mixer (with stand); Silicone Cupcake/Muffin Pan; 5-piece Mixing Bowls with Lids; Silicone Oven Mittens; Stainless Steel Cake Knife and Server Set with Ceramic Holder; Chopping Board; and even a Waterproof Digital Kitchen Scale. Price ranges from PHP 230 for the Stainless Flour Sifter to PHP 1650.00 for the durable Non-Stick 12" Wok Pan with Lid.
Chef Sheilla Kitchwares are available on www.chefsheilla.com. You can also purchase them through Lazada and Shopee.
Follow us on Facebook, Instagram, Tiktok, and Youtube for foodie finds, re-imagined recipes, and easy eats that will take Pinoy bellies on an adventure!
Note: This is a press release. Edits have been made by the Bitesized.ph editorial staff.