By Rosseadelle Ganayo
Fast food franchise fans, rejoice! 2019 is sounding the alarm, marking the start of a FOOD INVASION. Renowned franchises have set the Philippines in their sights, marking it as the next base for adding another link to their chain. Returning champs and new contenders alike are entering the Philippine ring of food, and we are ecstatic. Man your munching stations; this is not a drill people, repeat, this is not a drill!
Beard Papa's
Remember those crisp yet soft bites oozing of custard that you loved as a child and crave as an adult? Well no longer will you have to depend on memories to relive those blissfully cream-filled days when different flavored cream puffs were all the rage. After slowly and silently disappearing for what seemed like forever, the infamous Japanese Brand
Beard Papa
came back to the Philippines this year, offering more flavors of their creamier and more luscious cream puffs!
If you haven't seen it by now, you've most likely smelled the aroma of childhood memories permeating throughout the halls of Glorietta 2. Follow your nose to see the long line at Beard Papa's first store in the country that opened this January 19! Whether you're a Beard Papa fan or want to try a cream puff for the first time, be sure to buy by the box when you finally get through the line because with 3 cream flavors and 5 types of puffs to pair them with, you just have to try them all!
Little Caesars Pizza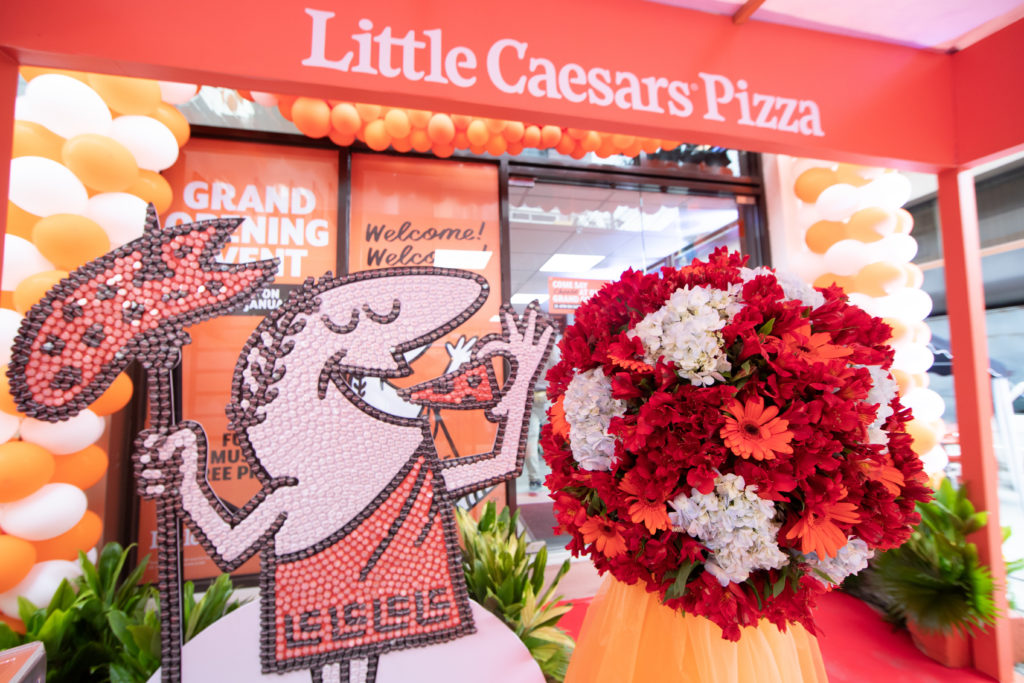 Let the wave of nostalgia come crashing back down with every bite of the square, Hot-N-Ready single serve pizzas, crazy bread, and chicken wings of one of the most popular pizza parlors from the 90s! The third largest pizza chain giant in the world Little Caesars Pizza is back in the Philippines with the help of its franchisee, Palmtree ph Foods Corp. The quick service restaurant opened its first oven doors in Ermita this January 26 with 1000 free slices of pepperoni pizza from 12pm – 4pm alongside numerous activities that include pizza gift certificates and a dancing Caesar man.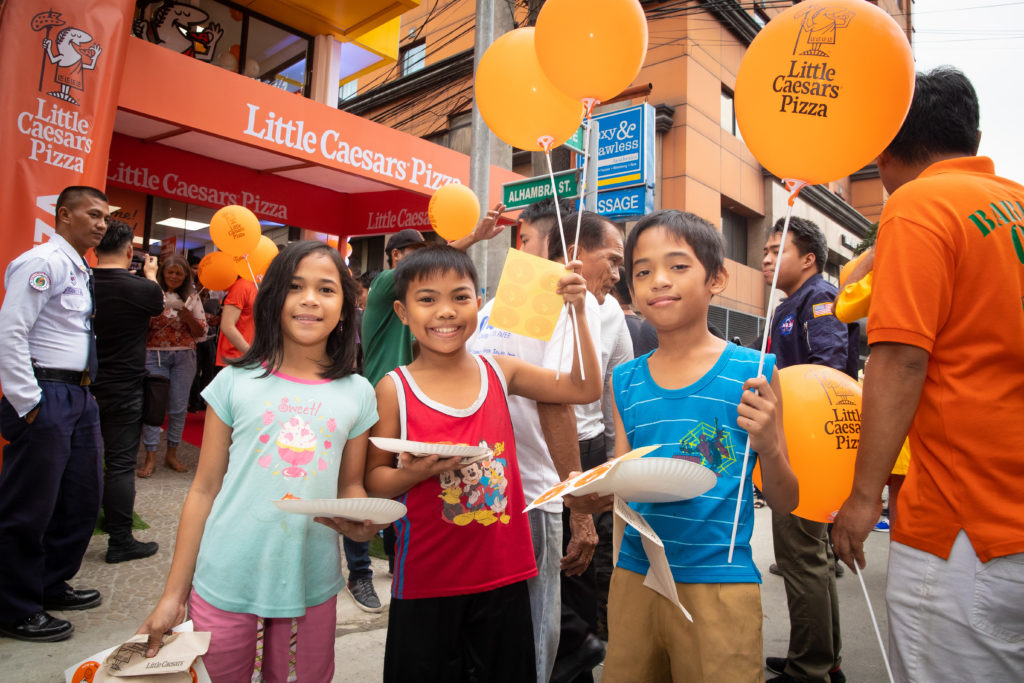 If you weren't able to join the grand opening festivities, don't worry, because you can visit Little Caesars at Metrosquare Building, UN Ave corner Alhambra St., Ermita Manila starting 10AM every day and join in the #PizzaPizzaGiving promo where you and your friend can get a free large pepperoni pizza. Visit their Facebook page and website for more details!
Panda Express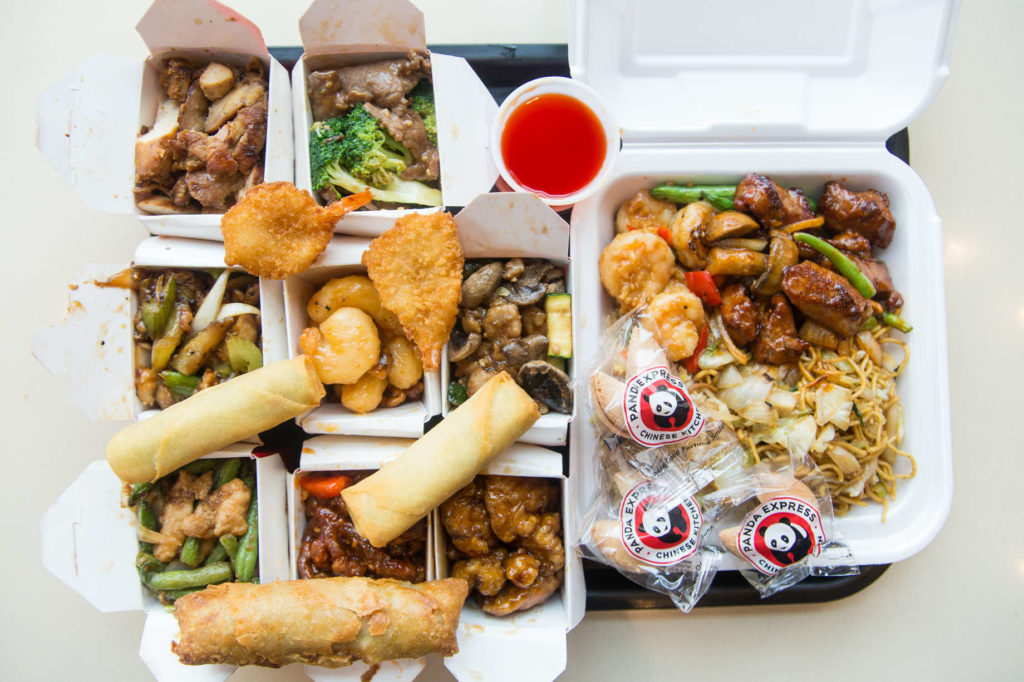 via Thrillist
Who is ready to finally satisfy their craving of trying the legendary Orange Chicken? This 2019, "America's Favorite Chinese Restaurant" Panda Express will be giving everyone their American-Chinese food fix because they are launching not one, but five locations in Metro Manila! Foodies everywhere can barely contain their excitement and eagerly await the arrival of crisp bites of chicken coated in a tangy, sweet-spicy orange sauce that is the signature and bestselling Orange Chicken.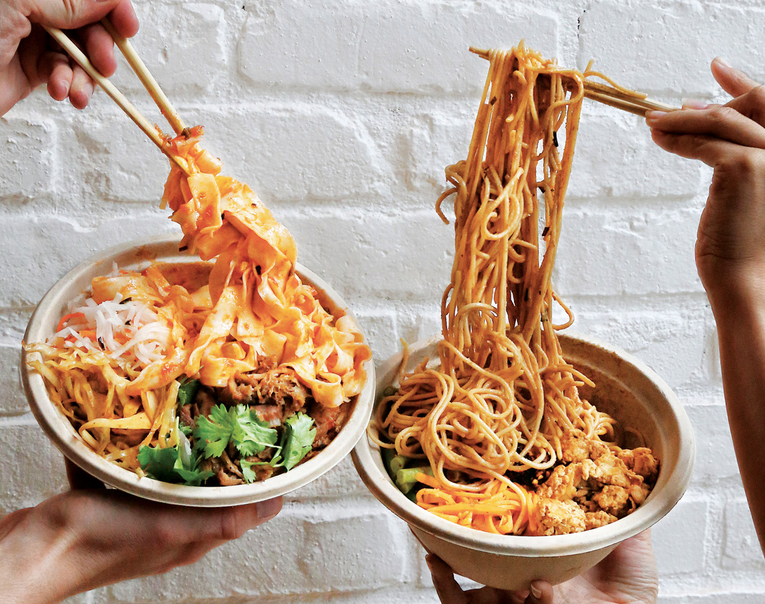 via QSR
While there are still no details regarding the locations of the stores, what is known however, is that quite a few of Panda Express's signature dishes and rice bowls – including: Sweet Fire Chicken, Firecracker Chicken, Shanghai Angus Steak, and the award-winning Honey Walnut Shrimp will be making it to the Philippine Menu. Never has chicken ever stolen the limelight and shone brighter than it will here as it'll be a surefire favorite in the chicken nation!
Shake Shack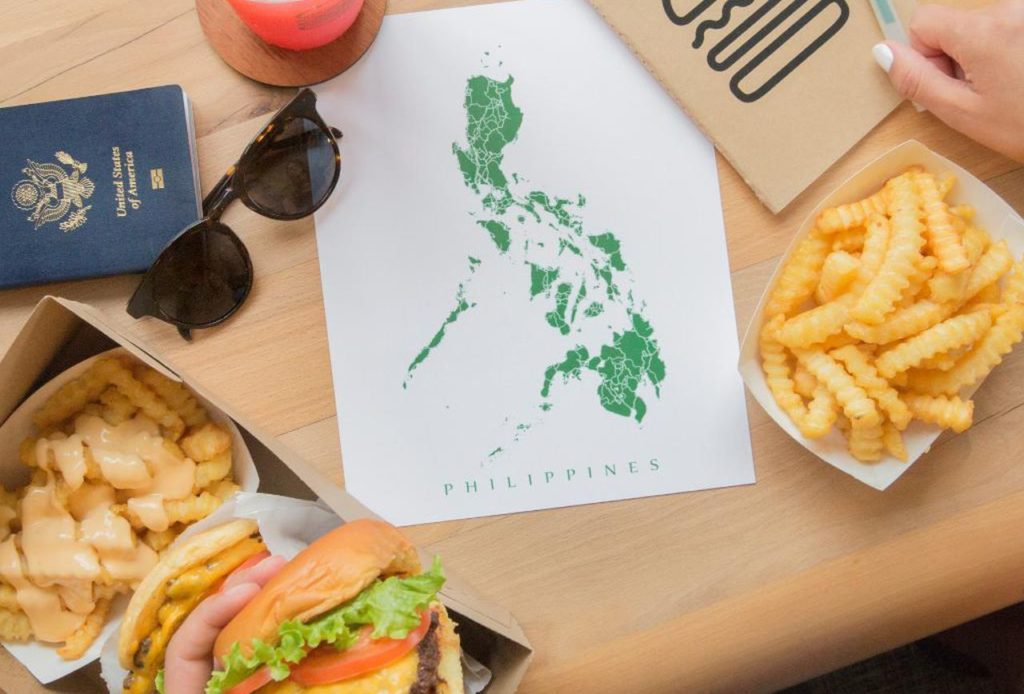 via Shake Shack
Burger enthusiasts and their mothers everywhere are going crazy with anticipation as news of the critically-acclaimed New York – based burger joint Shake Shack opening in the Philippines spread like wildfire. The once humble hotdog stand turned influential burger juggernaut with a cult-like fan base has chosen Bonifacio Global City, Taguig as the location for its first venture into Southeast Asia! The burger chain will be located on the Ground Floor of Central Square at the corner of C1 Park and 5th Avenue. Simply watch out for the installations of the ShackBurgers and ShackBurger Bags scattered around the neighborhood when they finally open in the first quarter of this year.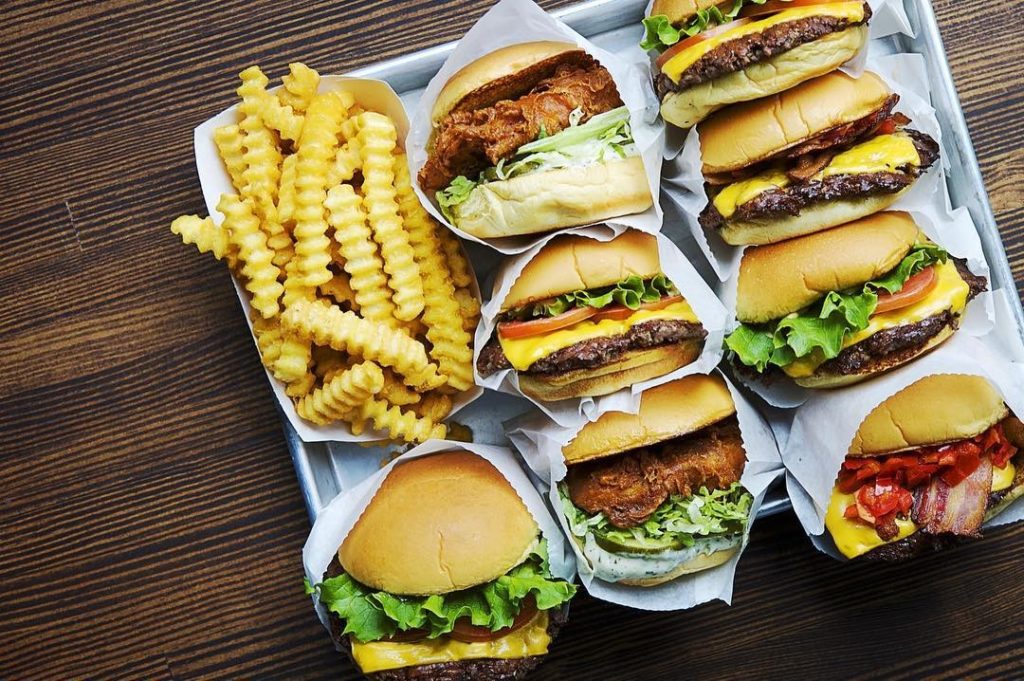 via Daily Tribune
Aside from the thoughts of their signature dishes that will be included in the PH menu – such as the classic ShackBurger, Shack-cago Dog, Crinkle Cut Fries, and Frozen Custard Ice Cream -, another mouthwatering thought is that they always cater to each location's community; from working with local artists such as Jappy Agoncillo to create two murals showcasing the spirit and landscape of Manila, to working with local purveyors to bring exclusive items in a menu customized for a unique experience catered to the Filipino taste. Who knows, maybe ShakeShack will shake up the neighborhood this 2019 so much that it induces their infamous rival In-N-Out to finally come to the Philippines and continue their rivalry here!
Popeyes Louisiana Kitchen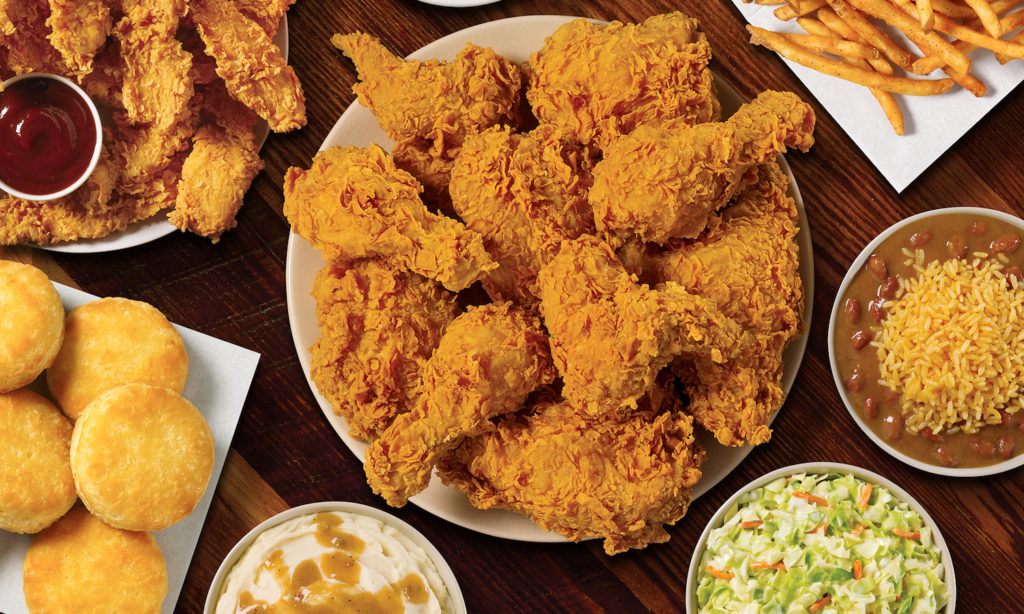 Foodies only hold two food idols named Popeye close to their heart: the one that taught you to eat spinach so you can grow strong enough to beat up bad guys and the one that gave you the spicy, flavorful light-battered fried chicken in 2001. And this year, the southern-fried Cajun chicken Popeye's Louisiana Kitchen is coming back! Details are being kept closely under wraps, but the hype for the beloved Louisiana chicken has its loyal fans hungrily hunting for any clue and detail about when and where it will open.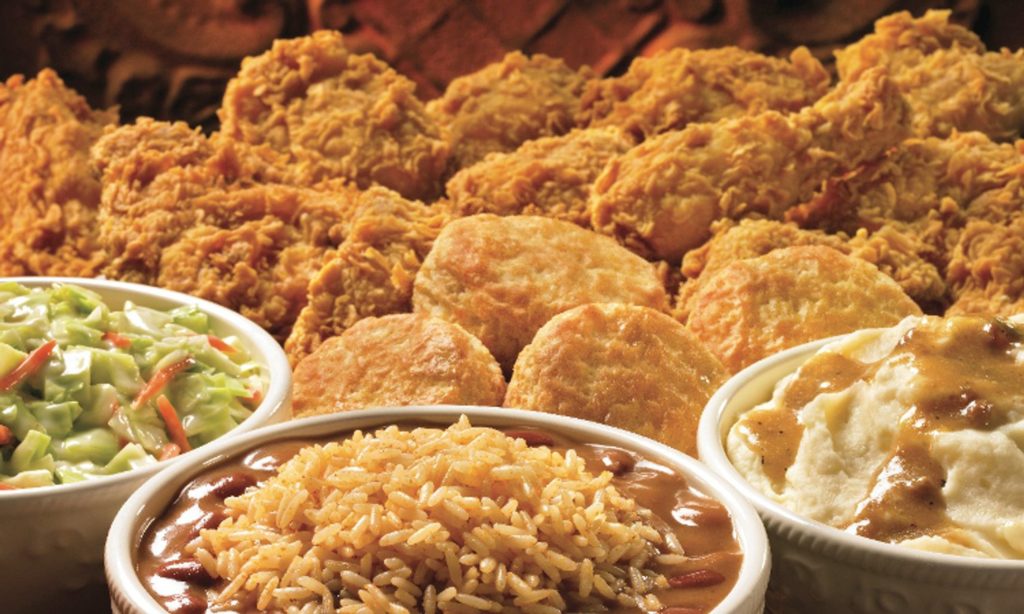 via Postmates
Because they left so abruptly in 2007 due to unresolved issues between the brand and its previous domestic franchisees, their short 6-year life span left so many hankering to taste the Spicy Chicken, Onion Rings, Cinnamon Apple Pie, and their buttery, flaky biscuits with Cajun gravy once more. Seems like the sweet reunion will happen soon enough, this year's first quarter even, as Popeye's has been spotted posting job openings in three different locations: SM Manila, SM San Lazaro, and what seems like would be the flagship store with 'coming soon' signs, at the Ground Floor, Cluster 3, Alabang Town Center. True fans certainly can't wait for its return and hopefully this piece of New Orleans is here to stay!
Grab your food gear and train your palates this 2019, people! Be prepared as these much-loved franchises become heralds of temptation and lead the food invasion into our stomachs and hearts. Stop, duck, and roll away from the healthy food craze and retreat into the food trip gorging that will inevitably happen. 2019 truly is the Year of the Golden Pig because we are definitely going to pig out!