When we think of dampa-style dining in the metro, we often drive toward Macapagal area or even to Cubao wet market where dozens of reliable paluto restaurants are located. Along Shaw Boulevard, however, there's one low-key eatery that cooks incredible seafood dishes and even has a spectacular offering that's sure to wow the crowd.
Carlito's Seasig Seafood Paluto looks unsuspecting from the outside with just a playful blue signage on its façade to flag its customers. The 2-story restaurant has no-frills décor but that's because they let the food do all the talking and then some. Apart from coming in hungry, we suggest reserving for your party beforehand since seats are limited. Pro tip: best to inquire about what seafood will be available on the day of your visit or better yet request already what you want like all-female crabs or even specials off the menu requests like steamed suahe or crab sotanghon.
From appetizers to mains, Carlito's doesn't play around. Everything is prepared fresh and straightforward—exactly what any balikbayan or seafood aficionado would crave but without driving all the way to Macapagal or Cubao.
These are just some of the must-try items on Carlito's wide selection of savories:
For something light yet indulgent: Crispy Kangkong (Php 300)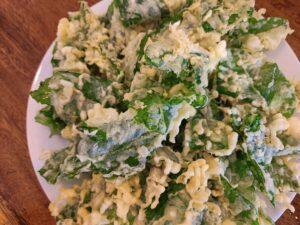 For those who love melted cheese on sweet, briny seafood: Baked Local Scallops (P320)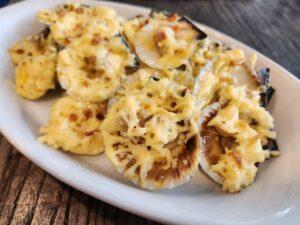 For those who enjoy fresh seafood cured with vinegar: Kilawin Tanigue (Php 390)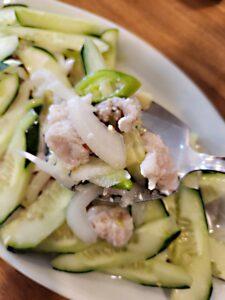 For those who love squid and its savory-sour noir goodness: Adobong Pusit (Php 330)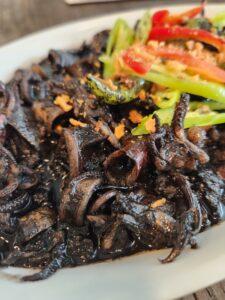 For those who love shrimps in every form: Buttered Garlic Shrimp (Php 420), Buttered Garlic Spicy Shrimp (Php 430), Crispy (Php 400), Salt & Pepper (Php 420), Camaron (Php 430), Grilled Shrimp w/ Cheese (Php 450), Tempura (Php 600)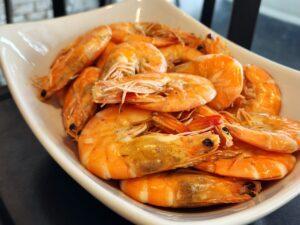 For something soothing, gingery, and sensational with every slurp: Halaan Soup (Php 320)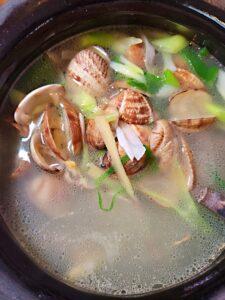 For something smokey yet tender and exquisite with assorted textures from the stuffing: Inihaw na Pusit (Php 380)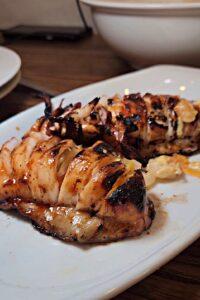 This version is by far one of the best in town, SERIOUSLY.Pork Sisig (Php 330)
For a taste of Chinatown this side of the metro: Chinese Steamed Pompano (Php 380) and Chinese Steamed Lapu-lapu (Php 400)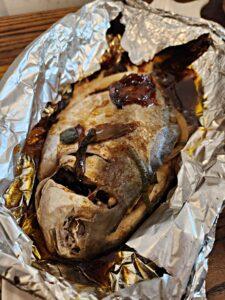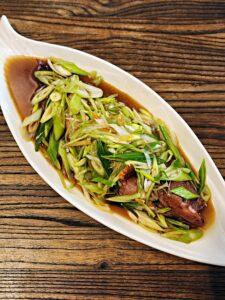 For some crunch and the perfect pairing with any alcoholic beverage: Calamares with Mayo Dressing (Php 380)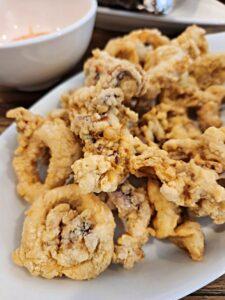 For something filling and gratifying after all the de-shelling: Crab Sotanghon (price TBD) other flavors available: Buttered Garlic, Steam, Salted Egg, Salt & Pepper, and Cajun Sauce.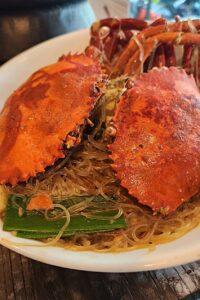 As mentioned before, Carlito's can also serve their signature cochinillo at your gathering. Called CochiPinoy, the taste of their roasted suckling pig can rival any other established roasters in the biz. Averaging 6-7kg (Php 9,500), one order can easily feed 10-12 people. You should definitely get your cutting plate ready since these lovelies come out crispy and juicy every time.
The crispiest cochinillo and abundant seafood? This might just be the best surf and turf combination ever. All you've got to do is head on to Carlito's Seasig Seafood Paluto in Shaw Boulevard to indulge in this spectacular feast that's available all-year round.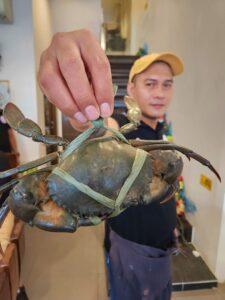 Carlito's Seasig Seafood Paluto. 574 Shaw Boulevard, Metro Manila For reservations, call (02) 8242-2154 or (0968) 647-3779.  Follow their Facebook page.
For CochiPinoy orders, call (0905) 462-5239, (0917) 417-7641. Order 3 days in advance to have it ready for your party. Follow their Facebook page and Instagram.
Follow us on Facebook, Instagram, Tiktok, and Youtube for foodie finds, re-imagined recipes, and easy eats that will take Pinoy bellies on an adventure!