By Kara Santos for WindowSeat.ph
Camiguin is one cool destination. It's hard not to fall in love with the "Island born of fire" and its natural wonders. But aside from the beaches, springs and waterfalls you can visit, the food scene is surprisingly varied, with an international flair.
There are no fast food joints or malls in this tiny island province because locals really want to preserve homegrown restaurants and cafes. And they have a lot to be proud of! Here are just a few of the must-try dining establishments in Camiguin.
La Dolce Vita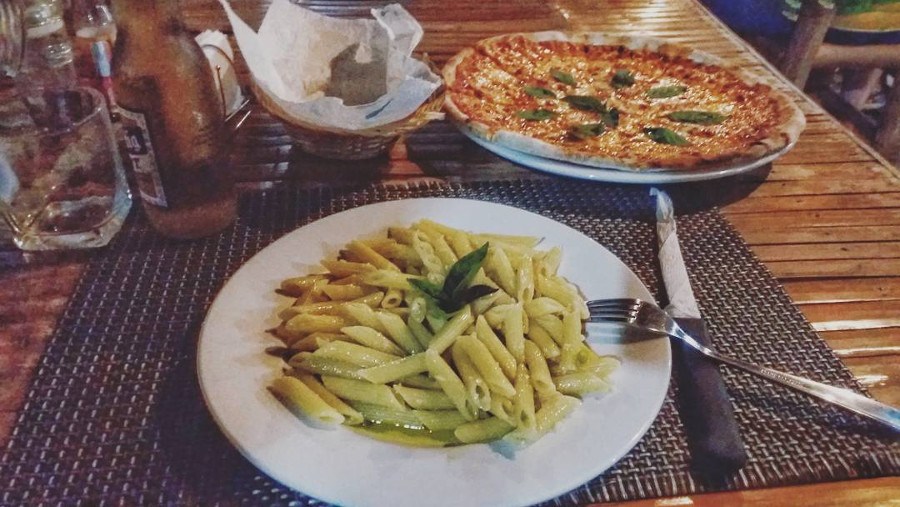 La Dolce Vita. Camiguin Circumferential Rd. Mambajao, Camiguin, Philippines (across Camiguin Airport)
You wouldn't expect to find a traditional trattoria on such a small island. Located conveniently right across the Camiguin airport in Mambajao, La Dolce Vita dishes out high-quality Italian cuisine at affordable prices. They serve delicious thin-crust pizzas topped with premium ingredients like Italian sausage and mozzarella cooked in a wood-fired oven, homemade pasta and steak meals best paired with ice-cold beer. Their gnocchi and snoked salmon pasta with vodka and cream are to die for.
Guerrera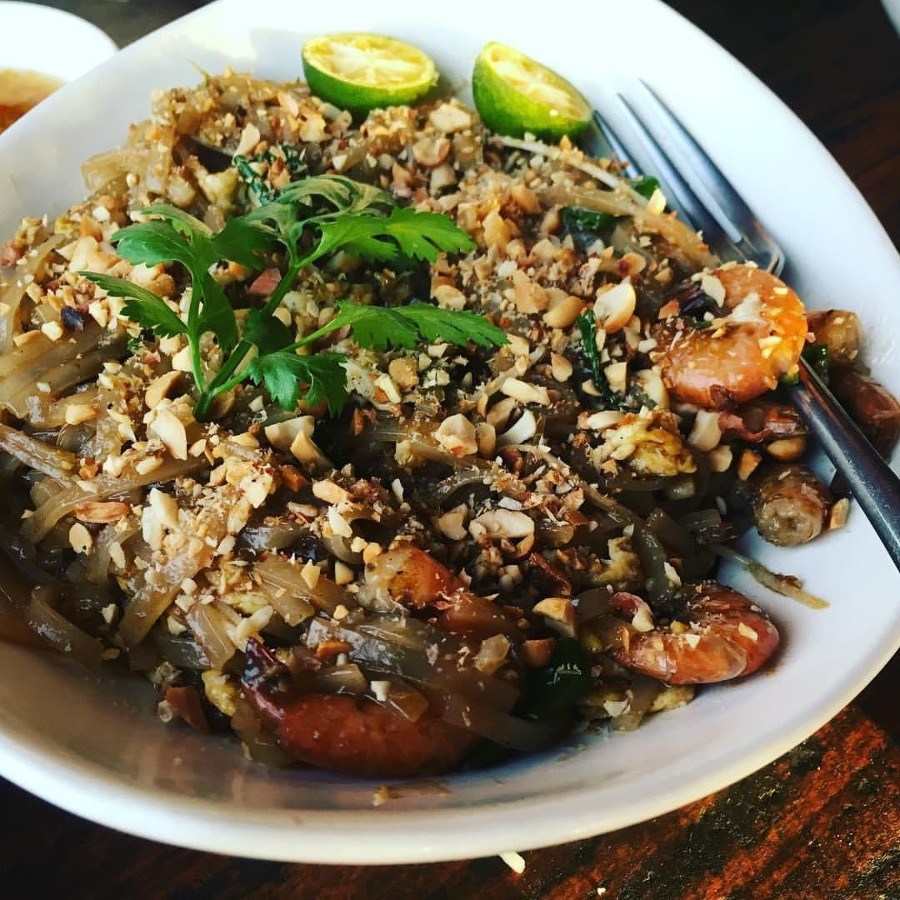 Via Instagram: guerreracamiguin
Guerrera Rice Paddy Villas and Restaurant. Pearl Street, Rocky Village, Yumbing, Mambajao, Camiguin.
Craving for good flavorful Asian food with great views to boot? Guerrera offers a unique take on Thai and Vietnamese dishes, making use of fresh ingredients, vegetables and herbs. Be sure to try their Lemongrass skewers, Pad Thai, local specialty Hibok-Hibok Express and amazing homemade ice cream. The restaurant's warm and rustic ambiance offers a view of the ocean on one side, and rice paddies on the other.
Hayahay Café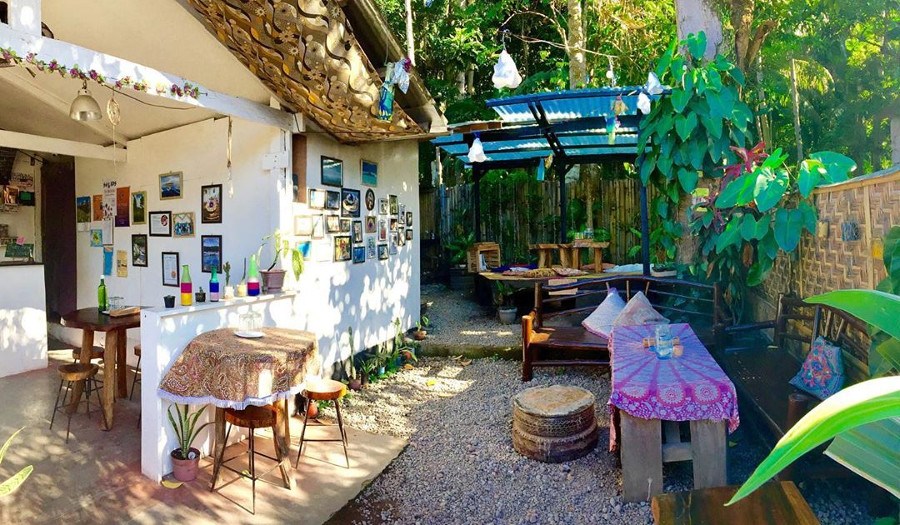 Hayahay Café. Camiguin Circumferential Rd, Mambajao, Camiguin
This rustic little café offers healthy vegetarian and vegan-friendly fare with a focus on using superfoods and organic ingredients. They serve delicious meals like Smoothie Bowls, Tofu Rice, Kamote fries, fresh fruit shakes and more. Try the Black China, teriyaki-glazed tofu and veggies with rice and Sweet Potato fries with Tomato Purée. Hayahay is a laid-back place where you'll want to chill out in the afternoons after a day of sightseeing.
Check out what other dining destinations you can visit in Camiguin by clicking here!