By Camille Bacsa
More than the animated streets with mingling scents of street food and shoppers noisily bargaining with vendors lies a maze filled with treasures for the tastebuds – if you know how to navigate it. Even if our search for the best was not an easy journey, we've rounded up our favorite pika pika from Binondo. A bite of each is perfect for a filling gastronomic trip in Chinatown, until you fill up your bottomless pit of a stomach!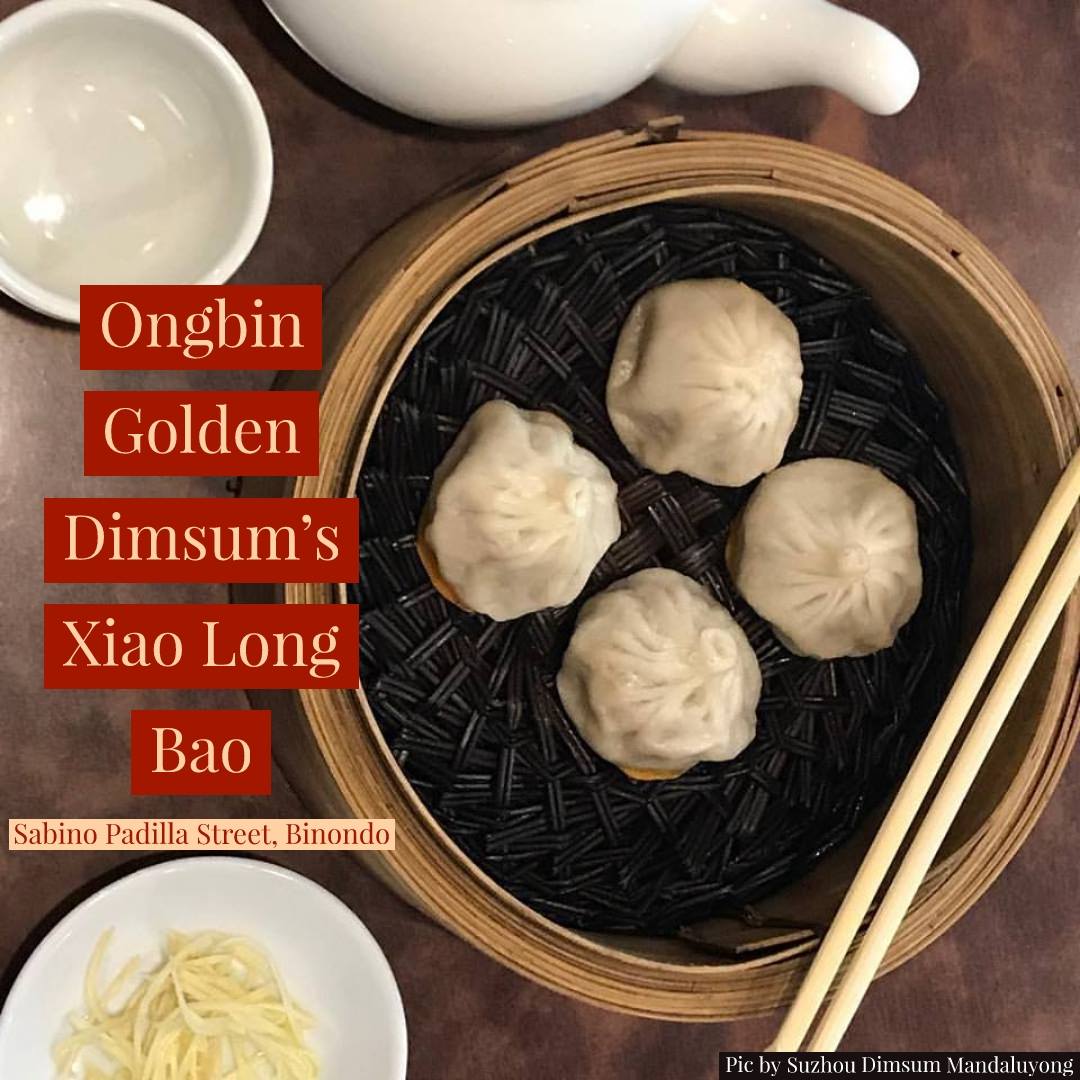 Formerly known as Suzhou Dimsum, this place has been serving delicious soup dumplings bursting with meaty flavor.
Contact Ongbin Golden Dimsum here.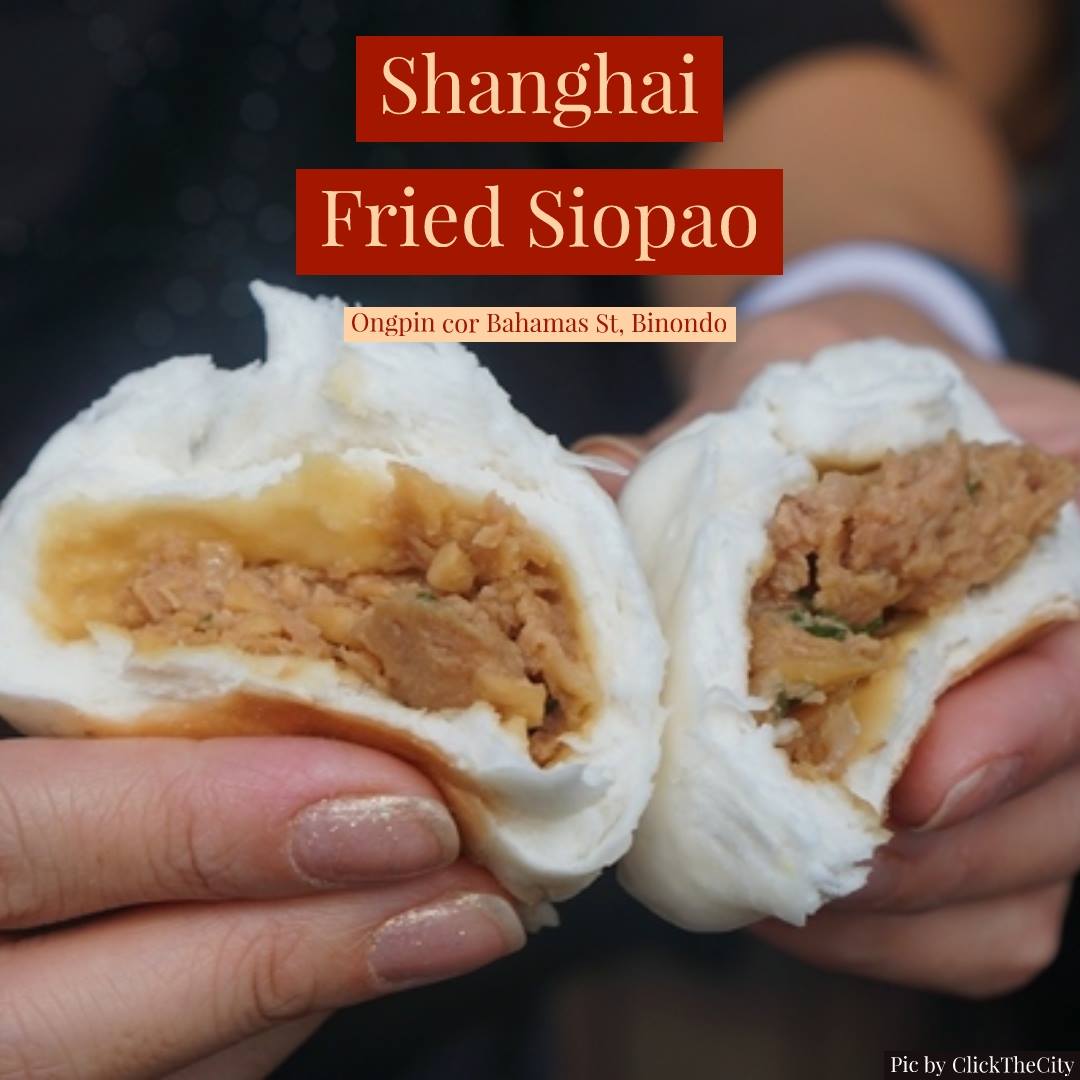 You'll probably wonder how this humble stall can attract so many patrons – until you try one of their soft yet perfectly toasted siopaos, bursting with flavor from the minced pork and veggie filling.
Contact Shanghai Fried Siopao here.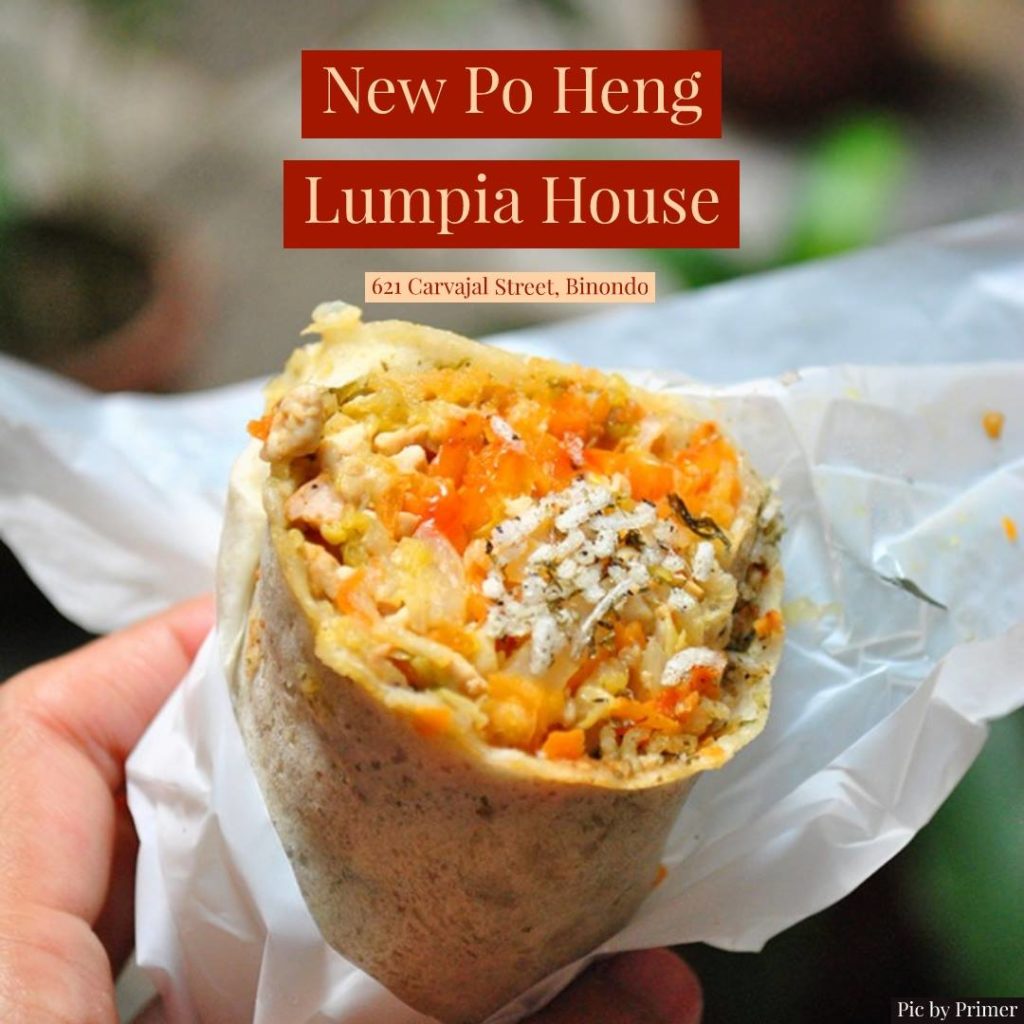 While lumpia has evolved into a staple in every Pinoy party, it's always good to seek a cultural take on it. Try its yummy Chinese version generously stuffed with veggies, seaweed, bihon, tofu and peanuts with an accompanying sweet and savory sauce!
Contact New Po Heng Lumpia House here.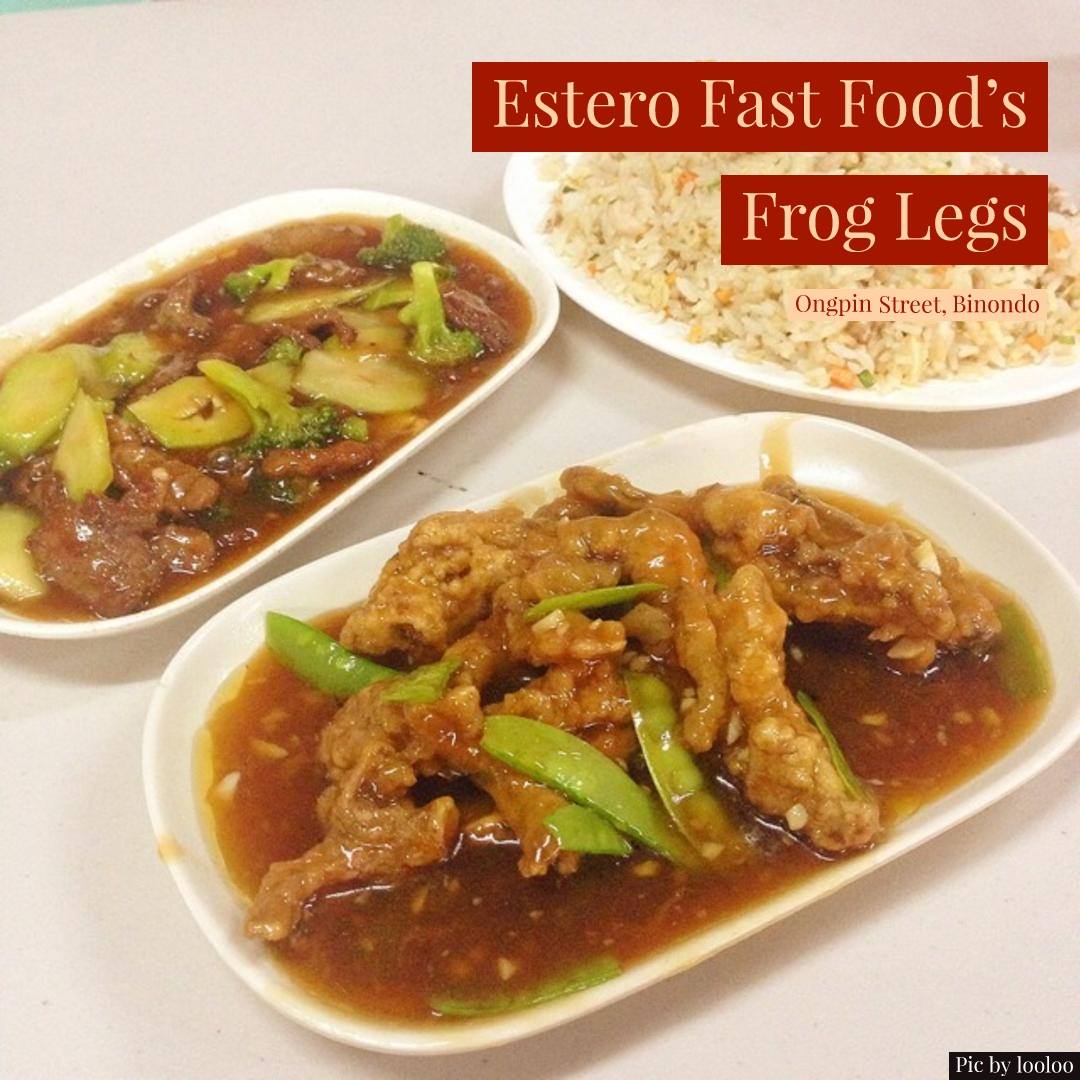 Exotic for some but a sought after delicacy for others, frog legs – when breaded, fried, and tossed in a savory garlic sauce tastes a lot like the viand you can't stop eating without rice and a cold drink.
Contact Estero Fast Food here.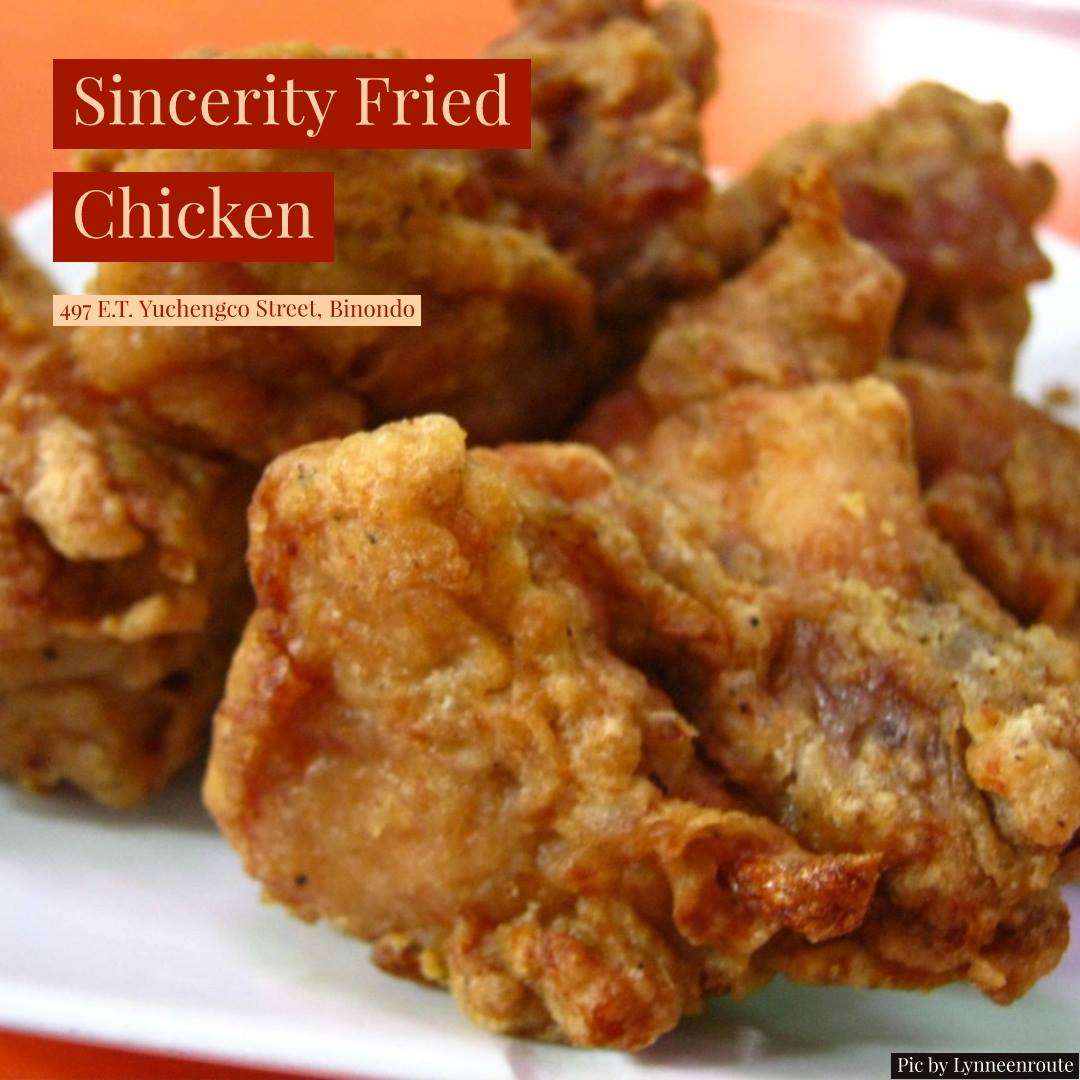 Famous for its humble fried chicken in butter, Sincerity captures the hearts of diners by perfecting a Pinoy favorite with a distinctive taste that is hard to replicate at home.
Contact Sincerity Fried Chicken here.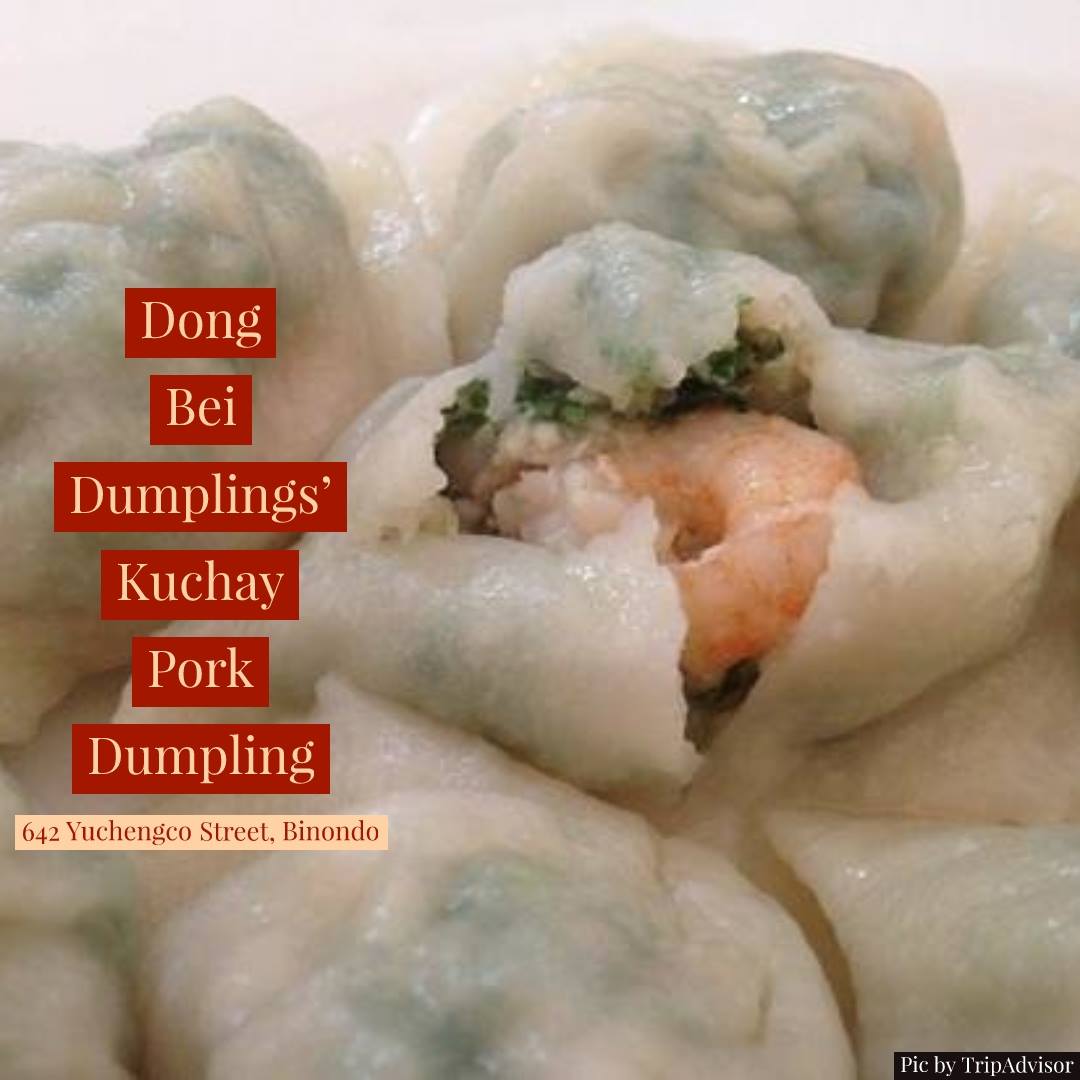 Flavor is not only dependent on being meaty, because being packed with fresh chives and kinchay creates a burst of fresh, healthy, and guiltless flavor, especially when accompanied with a black vinegar dip.
Contact Dong Bei Dumplings here.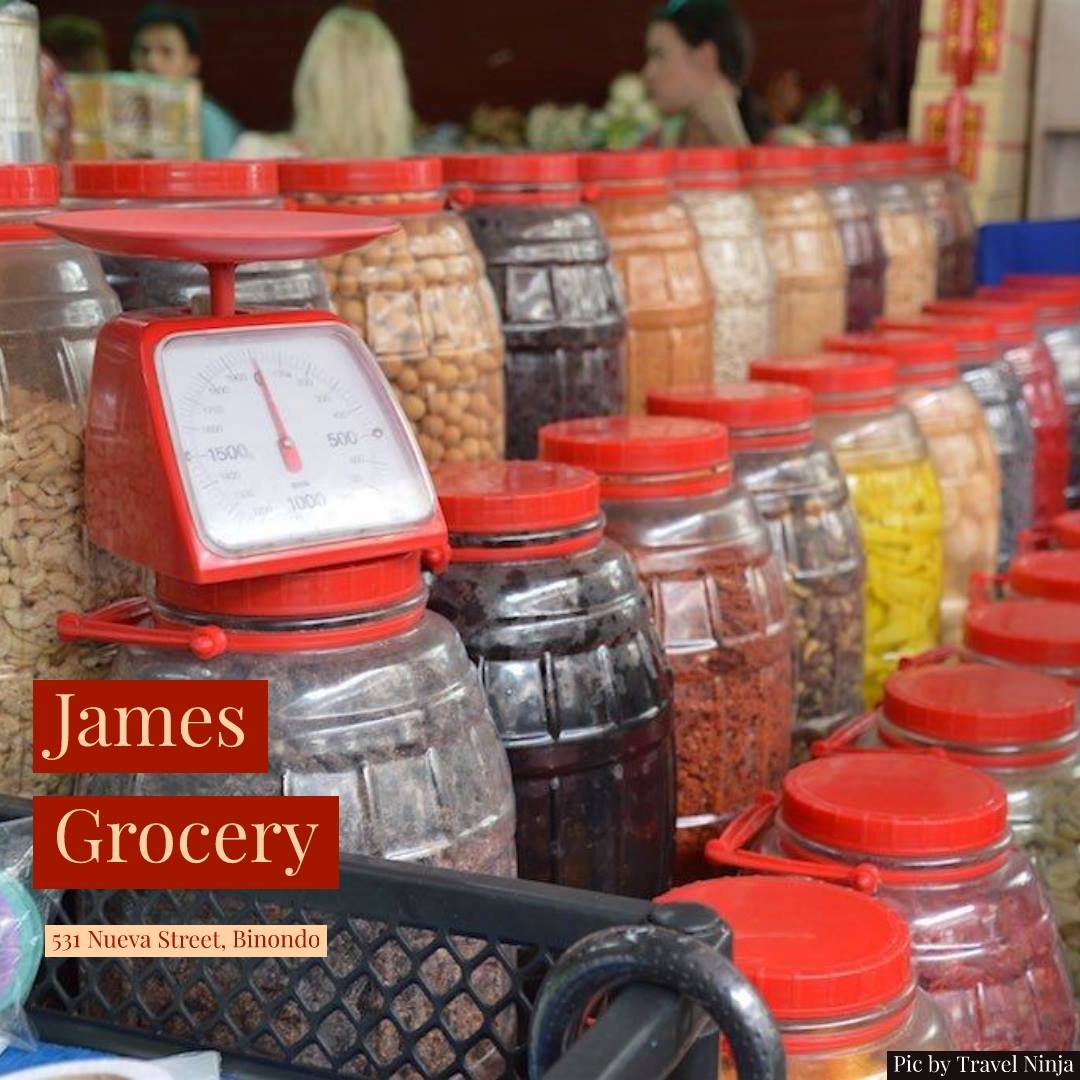 All the savory snacks will have you seeking a contrasting sour taste, which can be satiated with pickled fruits, toasted nuts, chichacorn, and other treats at James Grocery. Perfect for refreshing the palatte for another round of gluttony!
Contact James Grocery here.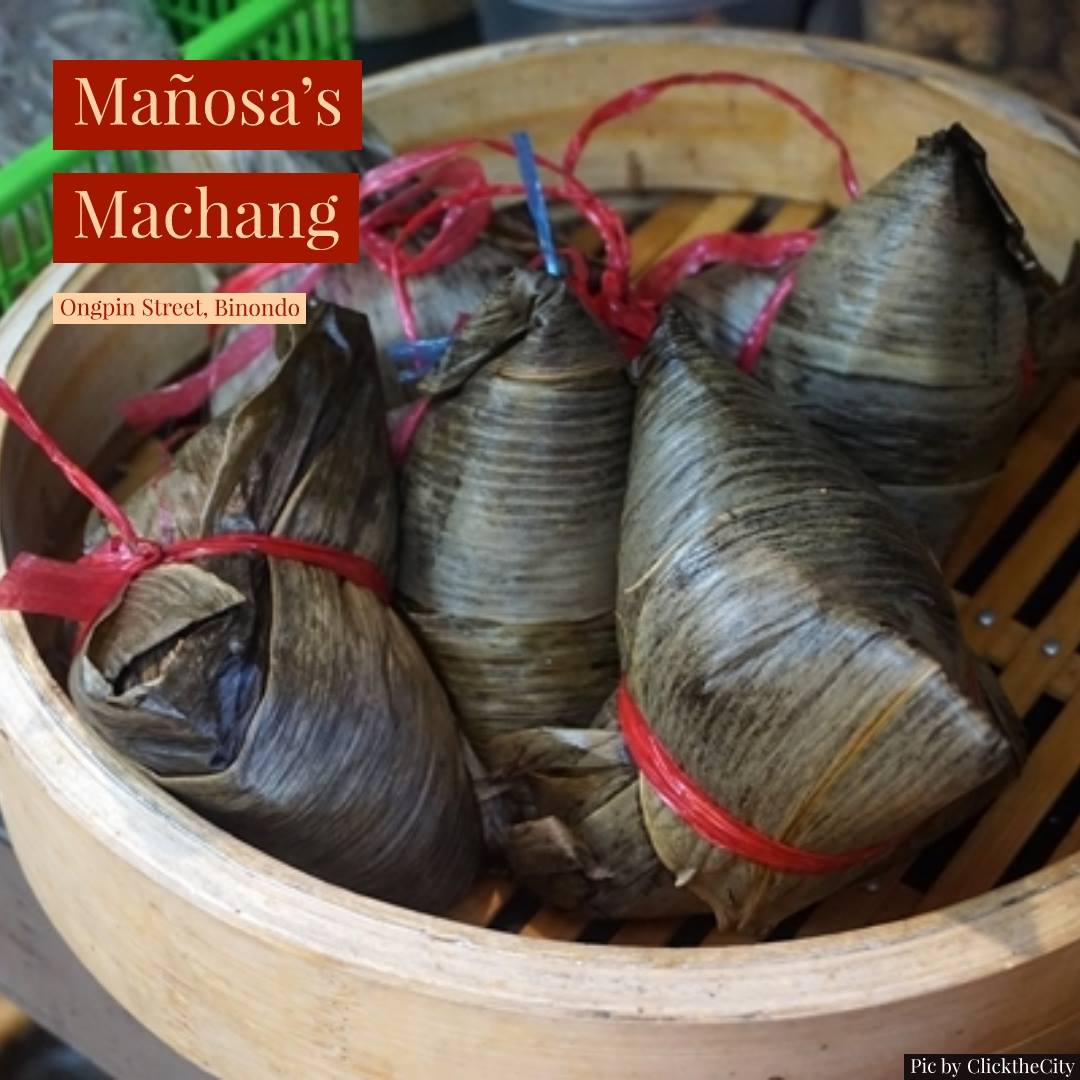 For the rice loving Pinoy, machang is a dish from the heavens combining the staple with depths of flavor and hints of meat and veggies. Wrapped delicately with banana leaves, this is a very tempting snack even as you unwrap it.
Contact Ongpin Mañosa here.