By Kara Santos for Windowseat.ph
There's really something about the cooler weather in Baguio that makes you work up an appetite. Plus, the abundance of fresh vegetables and fruits always makes dining out in Baguio a treat.
Nowadays, there are just so many of restaurants in Baguio that it can be quite overwhelming to decide where to go. Here are our picks the must-eats around the city and restos where you can get that authentic Baguio vibe.
Strawberry Ice Cream, Taho & Shortcake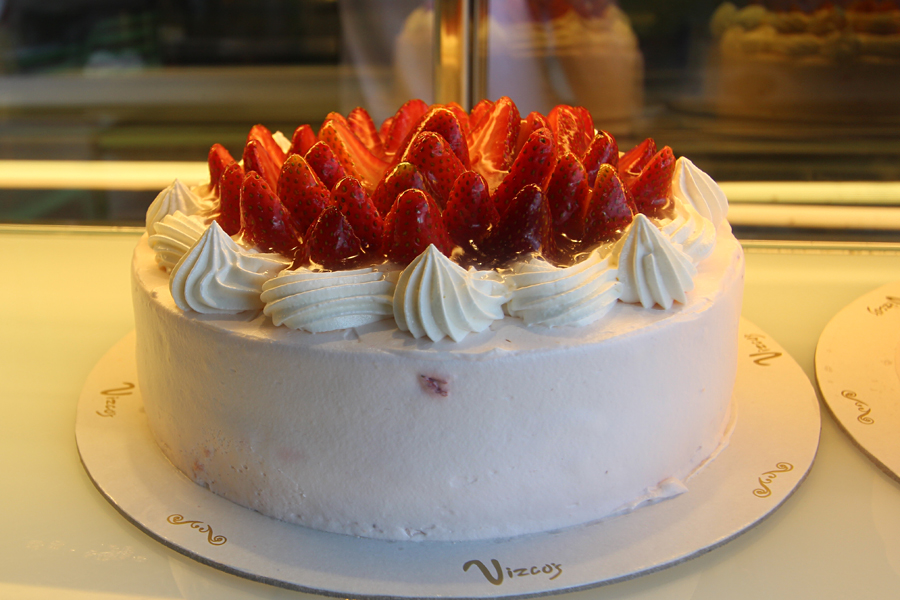 Baguio is pretty much synonymous with strawberries, so be sure to try this delicious fruit in local treats and jams or buy some fresh from the market. Strawberry Ice Cream is sold widely, with lots of vendors stationed at La Trinidad Strawberry Farm. You can also buy Strawberry Taho (silken tofu with whole strawberries and syrup added along with sago pearls) from vendors everywhere around the city. Try a slice of moist Strawberry Shortcake from Vizco's Restaurant and Cake Shop and you might find yourself wanting to take home a whole cake.
Vizco's Restaurant and Cake Shop has branches along Session Road, SM Baguio and Ayala Land Technohub, Camp John Hay, Baguio City.
Cafe by the Ruins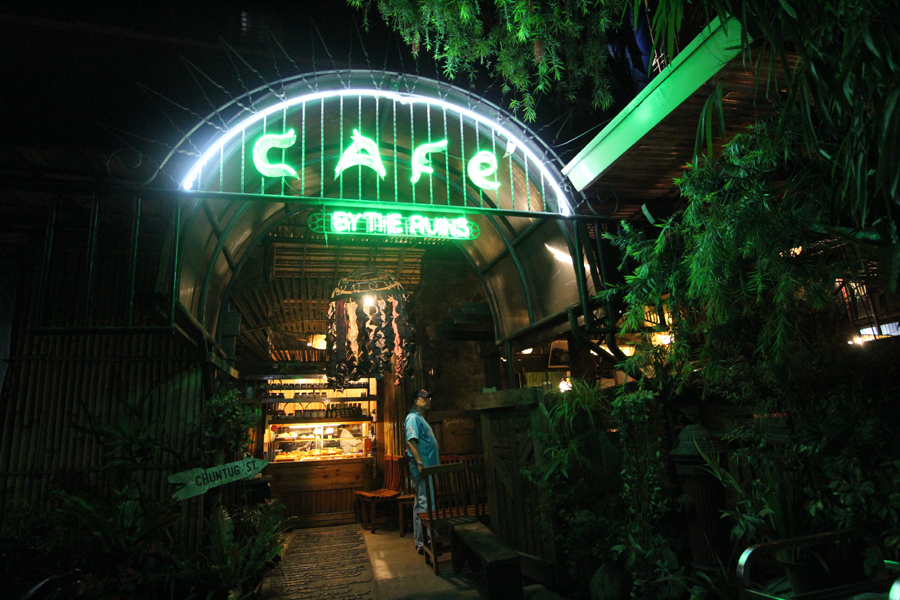 One of the oldest and best-loved restaurants in Baguio, Cafe by the Ruins serves authentic local dishes that showcase the region's culture. I highly recommend the Baguio Bagnet with Padas Bagoong, Carabao Cheese Salad, Strawberry Smoothie and home-brewed Tapuey (highland rice wine). Aside from their main branch across City Hall, they now have a second branch called Cafe Dua on Upper Session Road.
Cafe by the Ruins. 25 Chuntug Street, Baguio City. Cafe by the Ruins Dua. 225 Upper Session Road, Baguio City.
Cafe Sabel at Ben Cab Museum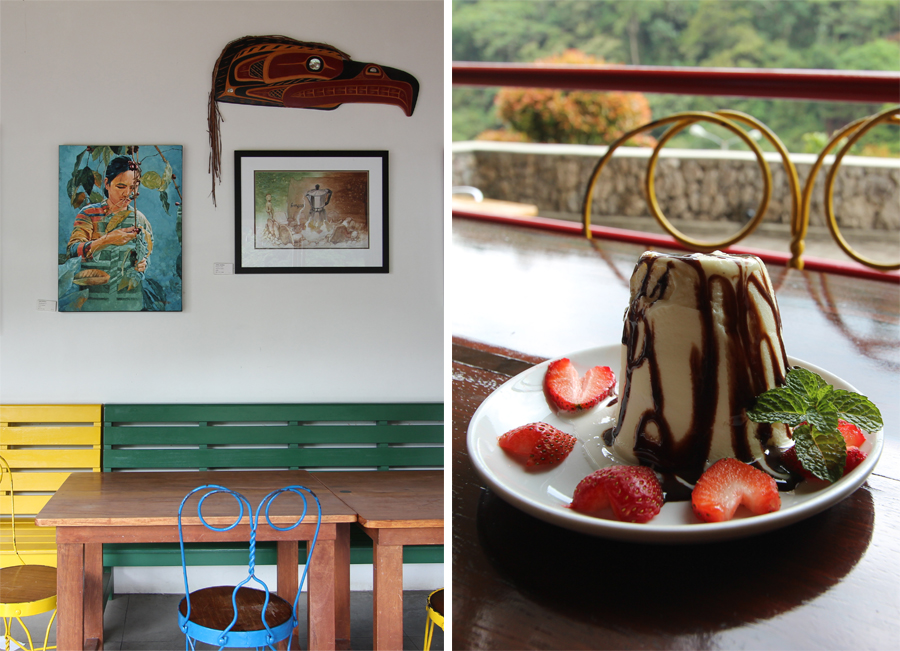 Cafe Sabel is the in-house restaurant of the BenCab Museum on Asin Road, about 30-40 minutes away from the city proper. Named after the artist's favorite muse, who is seen in many of his paintings, this vibrant cafe offers meals with a relaxing view of a garden, forest and duck pond. Bestsellers here include the Farm Fresh Salad with strawberry vinaigrette dressing and Grilled Pork Chop with Rosemary. For dessert, try the Volcano Ice Cream, a serving of Vanilla Ice Cream topped with chocolate sauce and fresh strawberries.
Cafe Sabel, Ground Level, Ben Cab Museum, Asin Road, Baguio City.
Tradisyon at Azalea Residences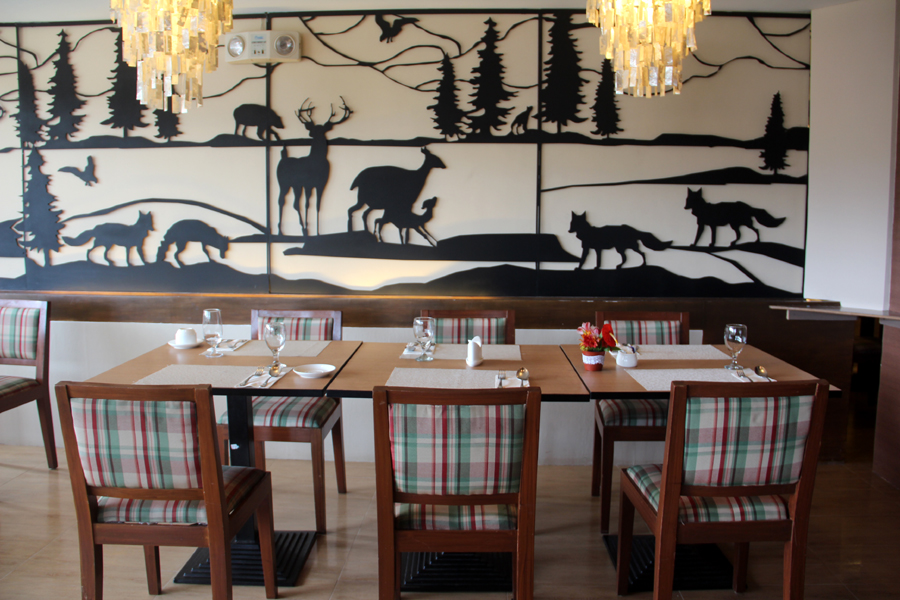 Tradisyon, the in-house restaurant of Azalea Residences Hotel serves complimentary buffet breakfast to checked-in guests. Must-tries during breakfast include Baguio longganisa, crispy danggit, and arroz caldo, to name a few. The cozy restaurant, which resembles a winter lodge, is also open to non-guests for the weekend buffets and special themed dinners. Though they specialize in Filipino Comfort food, they also have Mongolian Buffet, Pizza Pasta Buffet and Hot Pot Nights, perfect for Baguio's cold weather.
Tradisyon Filipino Comfort Food, Azalea Residences Hotel, Leonard Wood, Baguio City.
Hill Station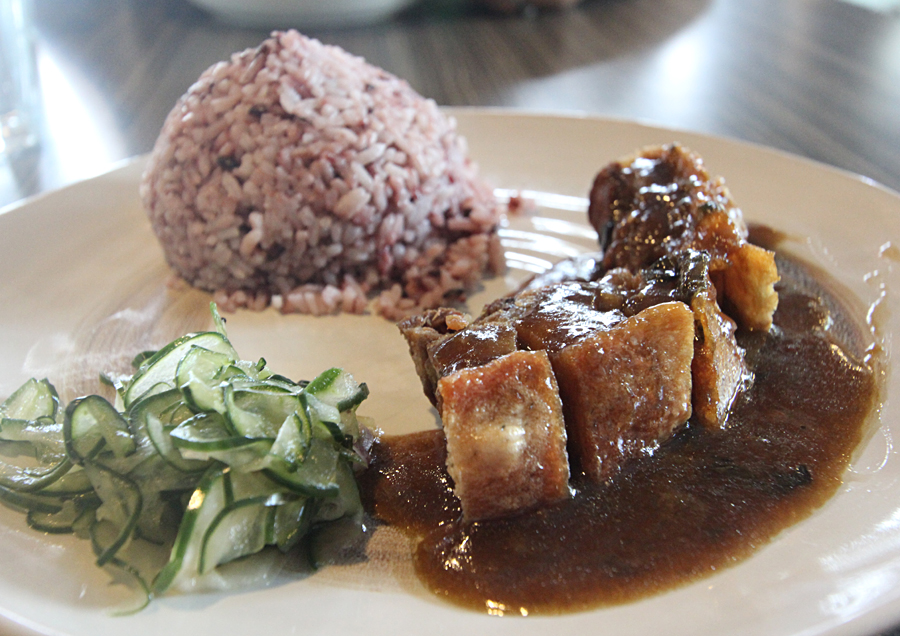 A long-time homegrown favorite for Asian-European inspired dishes, Hill Station is a fine dining lodge-style restaurant located in the same complex as the historic Casa Vallejo Hotel. Bistro by Hill Station inside Camp John Hay offers a more casual menu, with more affordable meal options. Interesting offerings include the Crispy Belly Pork with Holy Basil, Dulong Pasta and Home-made Benguet coffee ice cream.
Hill Station. Casa Vallejo, Upper Session Rd, Baguio, 2600 Benguet. Bistro by Hill Station, Ayala Land Technohub, Camp John Hay, Baguio City.
Ili-Likha Artist's Village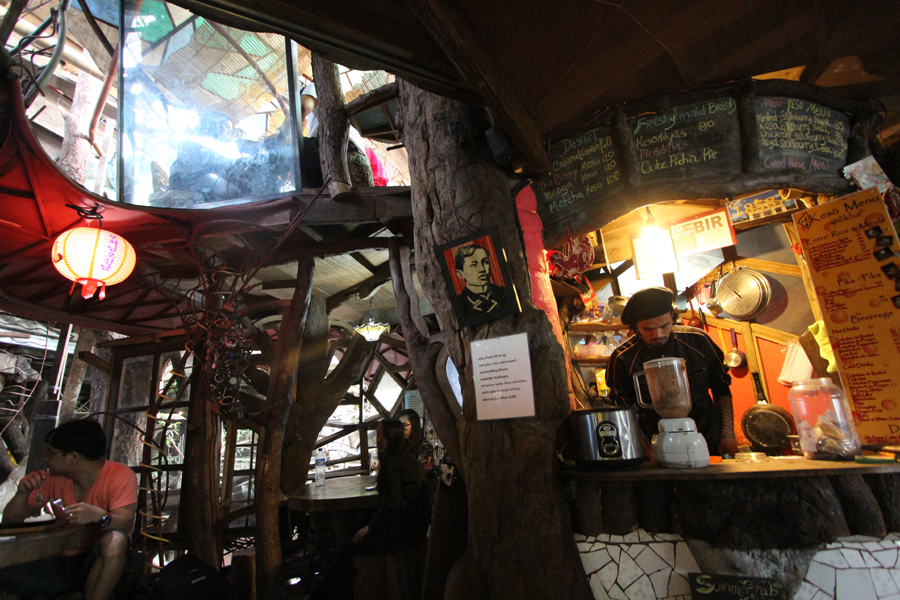 Ili-Likha Artist's Village is a creative enclave hidden along a busy street just off Session Road. The complex hosts a bustling food community with hobbit-hole like food stalls serving budget-friendly snacks and meals. Food choices include pasta, sandwiches, vegetarian options and balbacua. I recommend the shakes from Keso, which serves savory cheese-based dishes like Quesadillas and drinks including Keso Langka and Ube Keso Shake.
Ili-like Artist's Villave. Assumption Road, Barangay Kabayahihan, Baguio City, Philippines.
The Farmer's Daughter Restaurant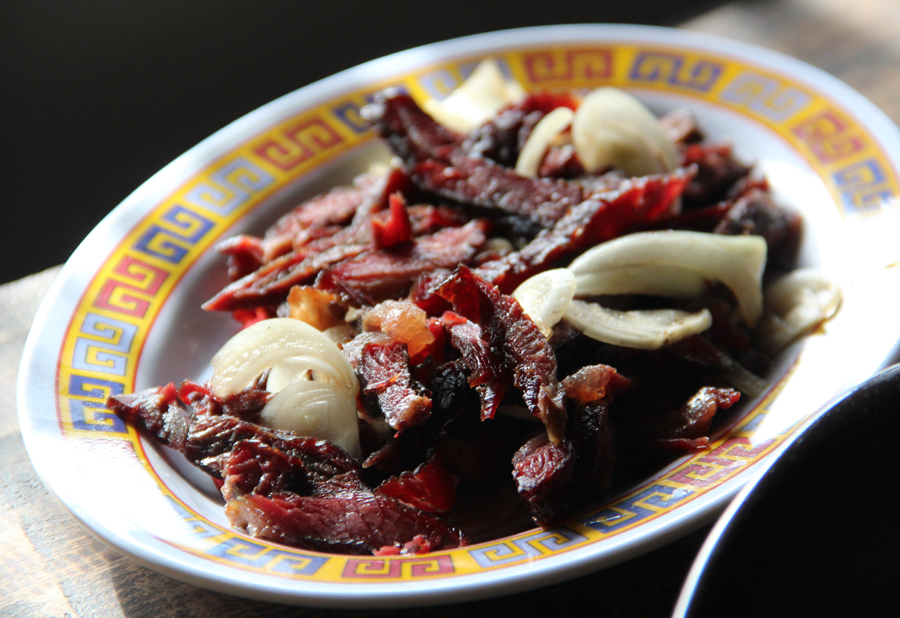 If you want to sample traditional Cordilleran dishes, check out Farmer's Daughter. The native restaurant serves simple home-cooked regional cuisine centered on smoked meats, fresh vegetables and native wines. Farmer's Daugher is a bit of a drive from the crowded Baguio city center, but is near Tam-awan Village, making it a good lunch pit stop. Must-tries include the most famous Cordillera dish Pinikpikan, etag (sun-dried smoked meat) and pinuneg (sauteed ibaloi sausages).
The Farmer's Daughter Restaurant. Long Long Benguet Road, Awan Village, Baguio
Baguio Craft Brewery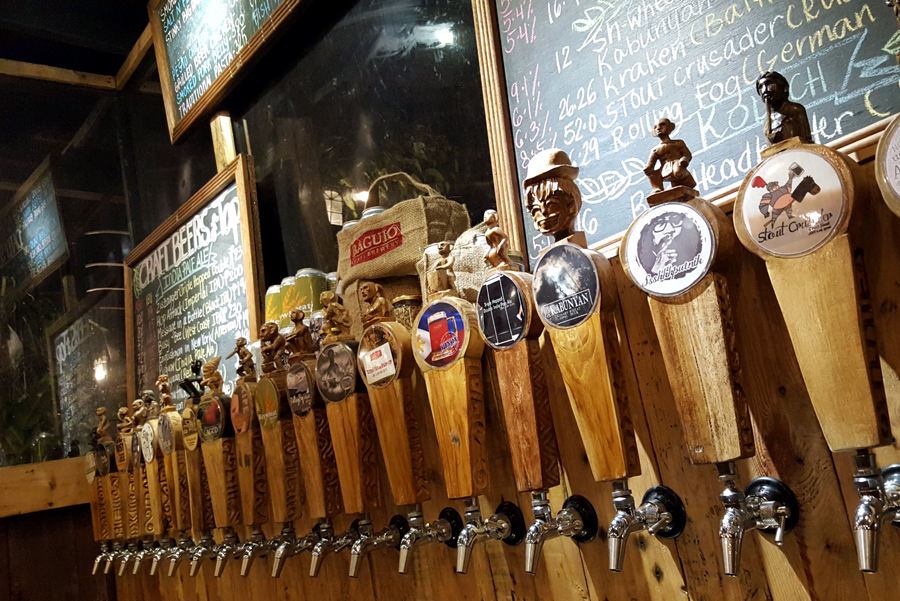 For beer-drinkers, no trip to Baguio is complete without passing by Baguio Craft Brewery, a bar and microbrewery serving a wide range of home-brewed beers. Aside from their signature Lagud Strawberry Beer, try a glass (or two) of Rolling Fog Wheat Ale and Kalayaan Red IPA. If you're lucky you might get access to SpeakEasy by BCB, Baguio's first secret hidden bar, where you can enjoy wines, cocktails and whiskeys with a unique vintage atmosphere. If you don't want to drink and drive, you can take just buy a mixed six pack of beer cans on your way back to Manila!
Baguio Craft Brewery, RKC Building, 120 Marcos Highway, KM 4, Baguio City
What are your favorite Baguio eats? Tell us and share this list with your favorite Baguio buddies!
Article originally published in Windowseat.ph