Stranger Things Season 4 is finally out! We can't get enough of it and now "Running Up That Hill" is stuck in our minds. While debriefing ourselves regarding Season 4 we had this zany idea to match a Stranger Things character with a popular Filipino dish–each with their own nuances and specific qualities. 
Here are 8 Stranger Things characters and their Filipino food counterparts!
Eleven/ Jane Hopper – Sinigang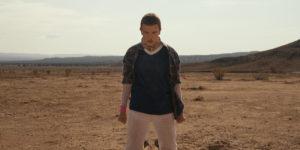 Let's start with the star of the show: Eleven is an impulsive and emotional character with a very strong personality. The impulsiveness of El is similar to how Sinigang has been spontaneously innovative throughout the years. El has evolved throughout the series yet she still has emotionally connected with the other characters and the viewers. This is the same emotional connection we get when we eat sinigang no matter what type or form it may be. Plus a lot of people think Sinigang is the star of Pinoy cuisine, and El is arguably the biggest star of the show so: she is the Sinigang of Stranger Things.
Mike Wheeler – Adobo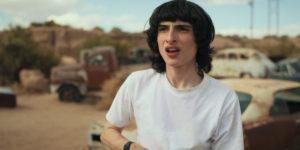 Mike is undoubtedly the leader and heart of the group. Someone who is reliable and empathizes with everyone. So essentially, he's like an adobo. The heart and leader of Filipino cuisine. A reliable comfort dish we can be proud of serving to the world. Mike and adobo may not be as fun as other characters/dishes but they are both essential in the story and the culinary world.
Will Byers – Chicken Tinola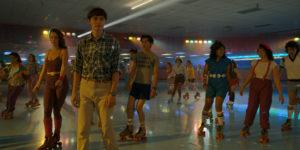 Will is central to the story of the whole series yet there's something lacking with his character. His character is not boring, but at the same time, he's not exciting as the others. Same with chicken tinola, a comforting soup entrée that's not boring but not exciting either. A staple dish in our cuisine but lacks that X-factor to stand out, same as Will in Stranger Things!
Lucas Sinclair – Silog Dish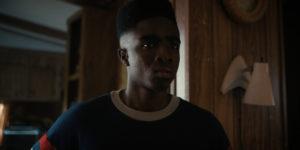 Lucas is somewhat like a silog dish. He's a rational, down-to-earth, and pragmatic character who's always there supporting his friends, which is a bit like a silog dish which is comforting, delicious and practical food everyone loves. A silog dish will be there for you anytime and in whatever mood you're in–be it you're hungry in the morning, after drinking chows, or late night cravings. Silog meals will be there to support you just as Lucas supports his friends.  
Dustin Henderson – Lumpia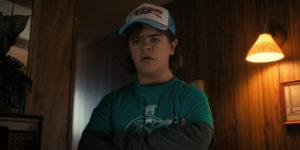 The only reason you won't like Dustin is if you're Vecna. Either that, or you're not watching the series. Dustin's similarity with lumpia is uncanny. They are both ingenious — you can be creative with what type of lumpia you make, just like Dustin who is creative in every situation. They are both imaginative; the only limit in making lumpia is your imagination, and Dustin is the gang's idea man. Dustin and lumpia are both fan favorites that we can't just get enough of.
Max Mayfield – Crispy Pata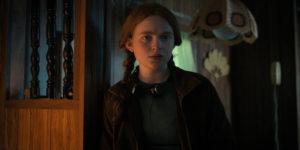 Max is Crispy Pata! It's a badass dish that a lot of people love because of its crunchy skin and juicy meat which makes it hard to resist. Just like her, she's tough-as-nails on the outside but a caring and tender person on the inside. Plus, they both look gorgeous. 
Steve Harrington – Sisig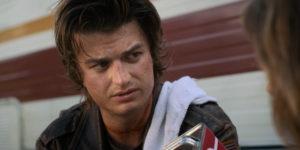 Sisig and Steve are both popular, charming, and delicious. They both possess the charm to take over the crowd with their presence. Sisig is a crowd favorite in any situation in life, just like Steve who you'd love to have around all the time. 
Robyn Buckley – Kare-kare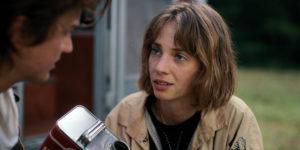 Kare-kare shouldn't work, yet it does. I mean how does peanut butter complement so well in an oxtail stew, then on top of that, you accompany it with shrimp paste…? It is unorthodox yet is so freaking good — just like Robyn, who is quirky, adventurous, and unapologetic. Not everyone appreciates the uniqueness of either Robyn or the kare-kare, but they won't give a damn if you like them or not. 
BONUS:
Vecna – Dinuguan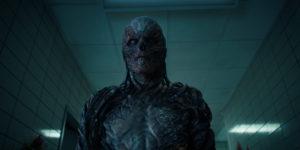 Vecna's appearance, brutality and creepiness is like a Dinuguan. A dish you find creepy, unappetizing, and strange upon first encounter. However, just like Vecna's character, Dinuguan has complex flavors that you will understand and quite frankly enjoy when you do try it.
Eddie – Chicharon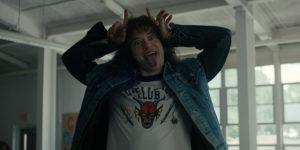 Eddie was an eccentric character who was misunderstood yet loved and adored by people that got to know him. His uniqueness was charming to some while chaotic to others. Just like chicharon, Heaven to some, hell for others! This delicious crunchy fried pork is labeled as bad for our health yet we can't get enough of it once we start eating. I'm sure a lot of ladies would agree that Eddie and Chicharon are both top-tier snacks!😏
Do you agree with our list? Let us know what you think of this and share your thoughts! See you on the upside down!

Pictures courtesy of Netflix © 2022

Follow us on Facebook, Instagram, Tiktok, and Youtube for foodie finds, re-imagined recipes, and easy eats that will take Pinoy bellies on an adventure!