By Rosseadelle Ganayo
Food and film have a beautiful commonality: the ability to transport us to an authentic experience of life and culture. And when the two combine into one – it makes for a scrumptious meeting.
Philippine cinema is looking at booming years ahead as it celebrates its centennial year this September 12, 2019 to September 11, 2020. What better way to commemorate the evolution of Filipino cinema than to highlight some of the films that capture one of the pillars of the Filipino culture and experience – our cuisine.
Here are 8 Filipino local dishes in films, plus recipes you can try, that will leave you hungry — for love or food, is up to you.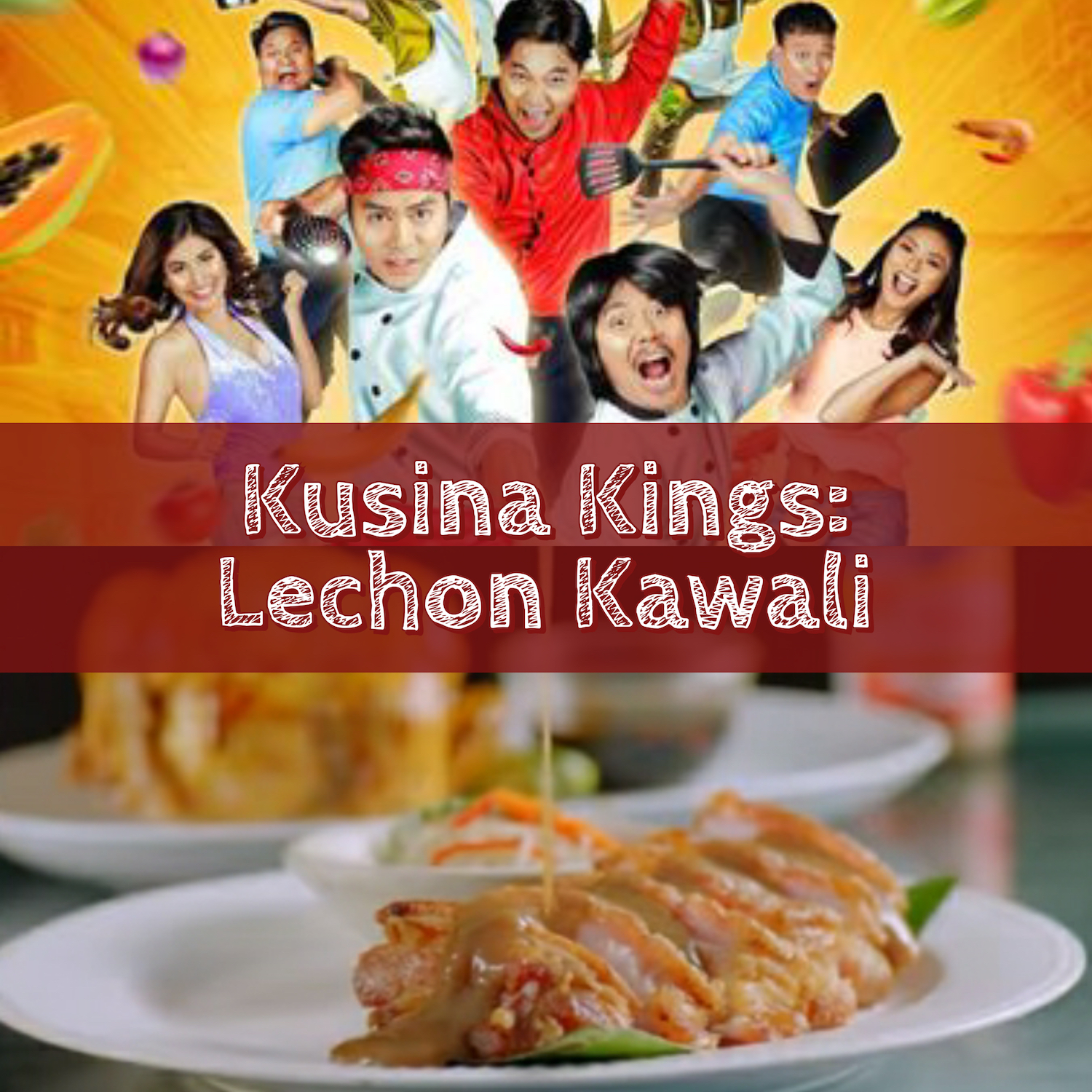 High school best friends Ronnie (Zanjoe Marudo) and Benjie (Empoy Marquez) share a common passion for food but struggle with the restaurateur life. After a spicy disagreement, the friends really fall worlds apart. As an act of peace and redemption, Ronnie fights to keep Benjie's foodie dream alive in the most unlikely scenario and win against the scammer that sliced through their friendship.
Lechon Kawali is among the dishes cooked up during the "Kusina King Challenge." Try our recipe here!

Familiarity hits home in this feature film as former high school friends find each other (and their new family) again after 30 years as new neighbors, and love starts stewing between the 4 in their own ways. Fill your hearts and stomachs with kilig and cringe-worthy moments throughout the film. Cocoy (Robin Padilla), the suave playboy continuously pursues Patty (Sharon Cuneta), while Patty's daughter Yanni (Julia Barretto) is pursued by Cocoy's nephew Jason (Joshua Garcia).
Adobo is the meal Cocoy and Jason brought and offered to Patty and Yanni as part of their pursuit in love. Will it work for you? Cook it this weekend for your loved ones to see how it goes.

The story is a perfect medley of contrasting protagonists from either side of the world, with the same bitter after-taste: a gold-digger for an ex. With having broken hearts as the only binder between them, they continue bonding over food as Tere (Jennylyn Mercado) teaches Julian (Derek Ramsay) how to recite the Filipino translation of his angry letter to his ex.
Isaw is the most memorable bonding moment over food the two shared during the movie. And like that isaw, the plot is rich, a little sweet here and there, but with hints of bitter near the end. Craving for a similar street food? We have recipes for those, too.

Bittersweet with waves of sour, the story of these exes revolve around an unresolved past as they try to move on while working together. It's a true gut-wretcher: a battle between a love that is hot, boiling, and passionate with a punch versus a love that is comforting, mellow, but consistent with every bite.
Sinigang is featured as it was the dish Ginny (Toni Gonzaga) was cooking for Marco (Piolo Pascual) and it is the dish and flavor she compared Marco to. We've got lots of sour-tastic Sinigang you can try while crying your eyes out watching this movie!

This steamy love story drowned in a heavy dose of family drama incites the mentality of reconnecting with your roots. Protagonists Carl (Aga Muhlach) and Lena (Claudine Barretto) share the responsibility of preparing the banquet of Lena's sister Crissa and Carl's wedding, but they come from completely opposite views on what to serve. Things heat up in the kitchen between them which sparks a flame in their hearts for each other.
Like the sauce of Lena's Bicol Express — that also captured Carl's love — the plot thickens. Make your own Bicol Express with our recipe.

Namets! is an appetizing bite of romantic comedy that offers culture, history, and meaning through servings of Negrense food. The transformation and development of love between flirtatious dueling Negrense chefs, and of an Italian restaurant under a makeover, blesses its audience with a full panorama of Negense cuisine and the whimsy of Negrense eating. It is a celebration of food, love, and love of food. It's truly a feast for the senses as the movie promotes sights and delicacies of Bacolod.
Of course, Piaya is among the first to be featured as it is among the most popular Negrense delicacy. We happen to have a recipe that you just might want to try!

Kusina is a saucy film boiling over with the deafening sizzles of Juanita's silent reality within the confines of her kitchen; an intimate display of each moment's unique blend of bitter, sweet, tang, spice, and richness. Chapters of life are dished out without leaving the table. The film presents the world through dishes and milestone served over the flames of Juanita's (Judy Ann Santos) life. Savor the flavor-packed lessons with each bite of this complex story.
Sapin-Sapin is among the numerous dishes that Juanita learned from her grandmother, and it's a perfect representation of life — things with different tastes can have a single common ingredient that binds it all together to create something wonderful. Our Sapin-Sapin Crepe Cake will take your senses to a similar journey.

This delicious documentary courses through the paths of award-winning chefs trying to get their fill of Filipino dishes at the American table. The movie showcases the humble beginnings of each second-generation Filipino-American dreamer and their journey to everyone's heart through stomachs. The film portrays the process of satiating one hungry question: 'What about Filipino food?' With a simple, filling answer of 'Why not?' Ulam is a confirmation that Filipino food – and Filipinos – are coming and are here to stay.
Nilupak is among the dishes featured by the older chefs. It is a dish that resonates within him the essence of home – simplistic but whole. Keep following BiteSized for our version of Nilupak, but in the meantime revel in these regional recipes from across the country.
There's no better time to (literally) binge watch all these than this weekend! Get cookin' and cozy up with some delicious Filipino dishes as you celebrate Filipino culture in film and cuisine for your movie marathon.