Olive Garden opened its first store in the Philippines at Mall of Asia last September 12 with much fanfare. Filipinos can now enjoy the beloved Italian-American franchise's crowd favorites such as the Lasagna Fritta, Tour of Italy (a combo platter of Chicken Parmigiana, Lasagna Clasico, and Alfredo Fettucine), and of course their iconic unlimited breadsticks.
And, just like any other popular restaurant opening, crowds are sure to line up, leaving you to wonder, "when can possibly I try it?" In this case, you might want to satisfy your Italian craving elsewhere. Good thing we have several amazing local Italian restaurants that also serve incredible Italian fare.
Here are 8 local Italian restaurants to satisfy your food craving!
Cibo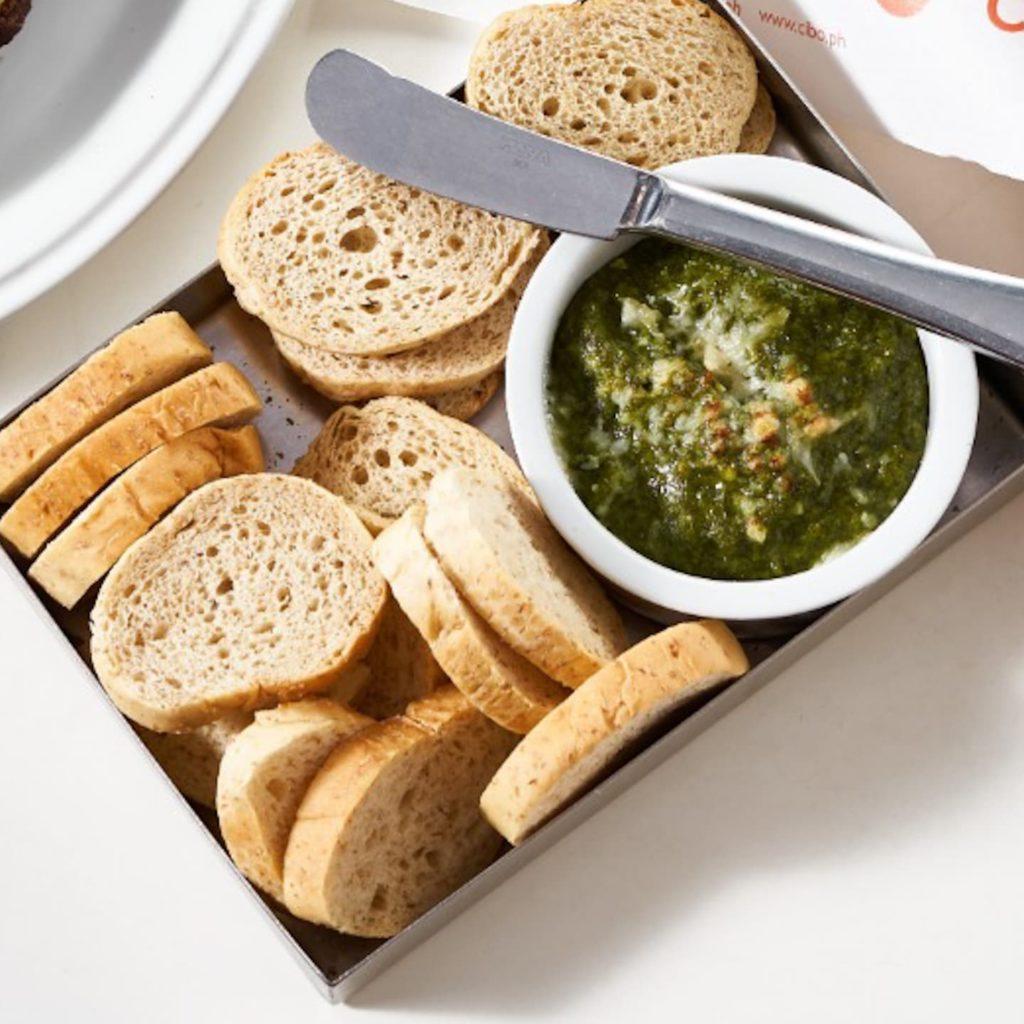 Cibo has been serving well-prepared Italian dishes for more than two decades now. This food haven has been one of the go-to places for Pinoy foodies when it comes to satisfying their Italian cravings. they offer a wide range of Italian dishes from pasta, pizza, and anti pasti but their Spinaci Zola (Spinach Dip) has been synonymous with their restaurant that you haven't truly eaten at Cibo if you didn't order this. Other dishes to try on their menu are Rigatoni All'Alfonso, Farfalle Alla Genovese, and Prosciutto Di Parma Pizza.

For list of branches, visit cibo.ph

Gino's Brick Oven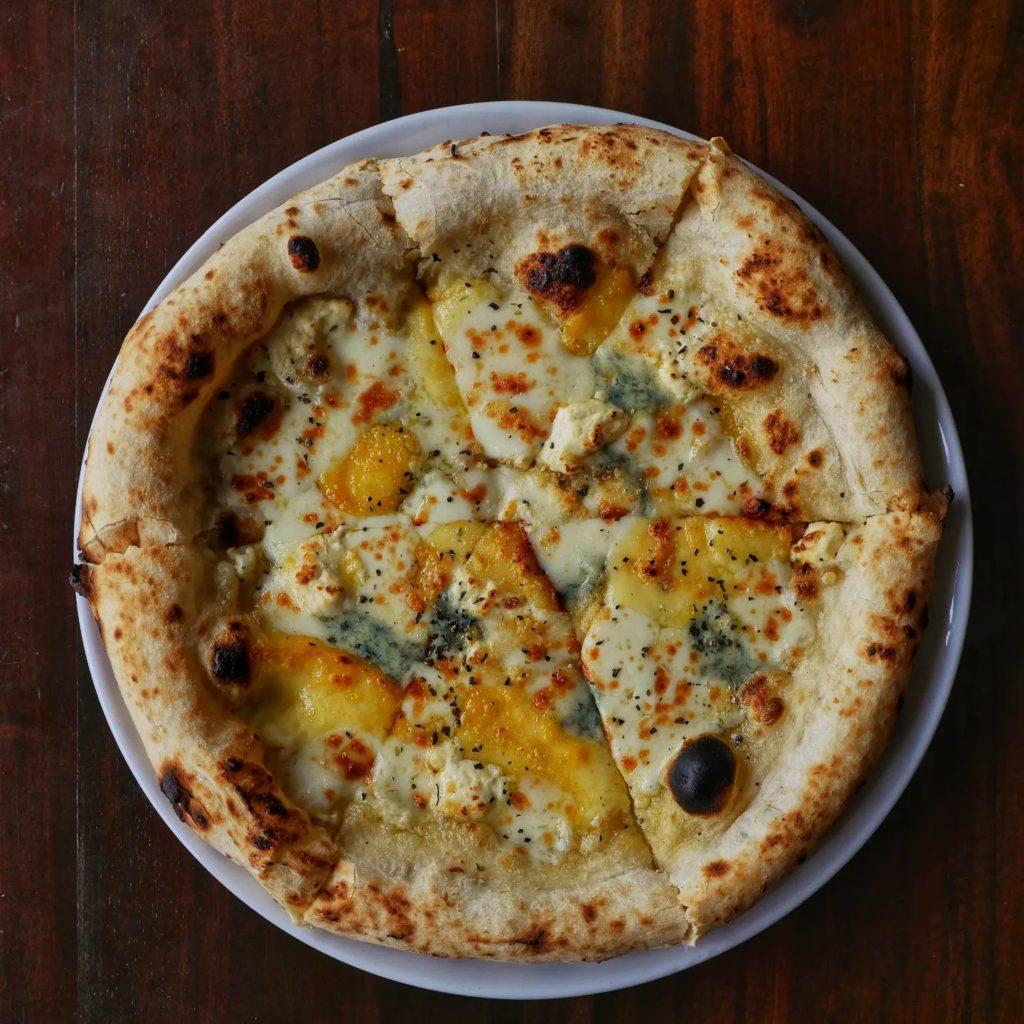 Gino's Brick Oven has been making a name as one of the go-to pizza parlors in the country for brick oven-baked pizza. In 2019, it was even ranked No.34 as Best Pizza in the World according to the website, Big Seven Travel. Their perfectly baked crust topped with a variety of succulent toppings makes their pizza one of the best in Manila! Some of their most desired items on the menu include Five Cheese Pizza, Margherita with Fresh Mozzarella Pizza, and their homemade Burrata Cheese. Even their pasta line (with noodles made in-house, of course) is worth the buzz.

For orders, visit ginosbrickovenpizza.com.ph
Motorino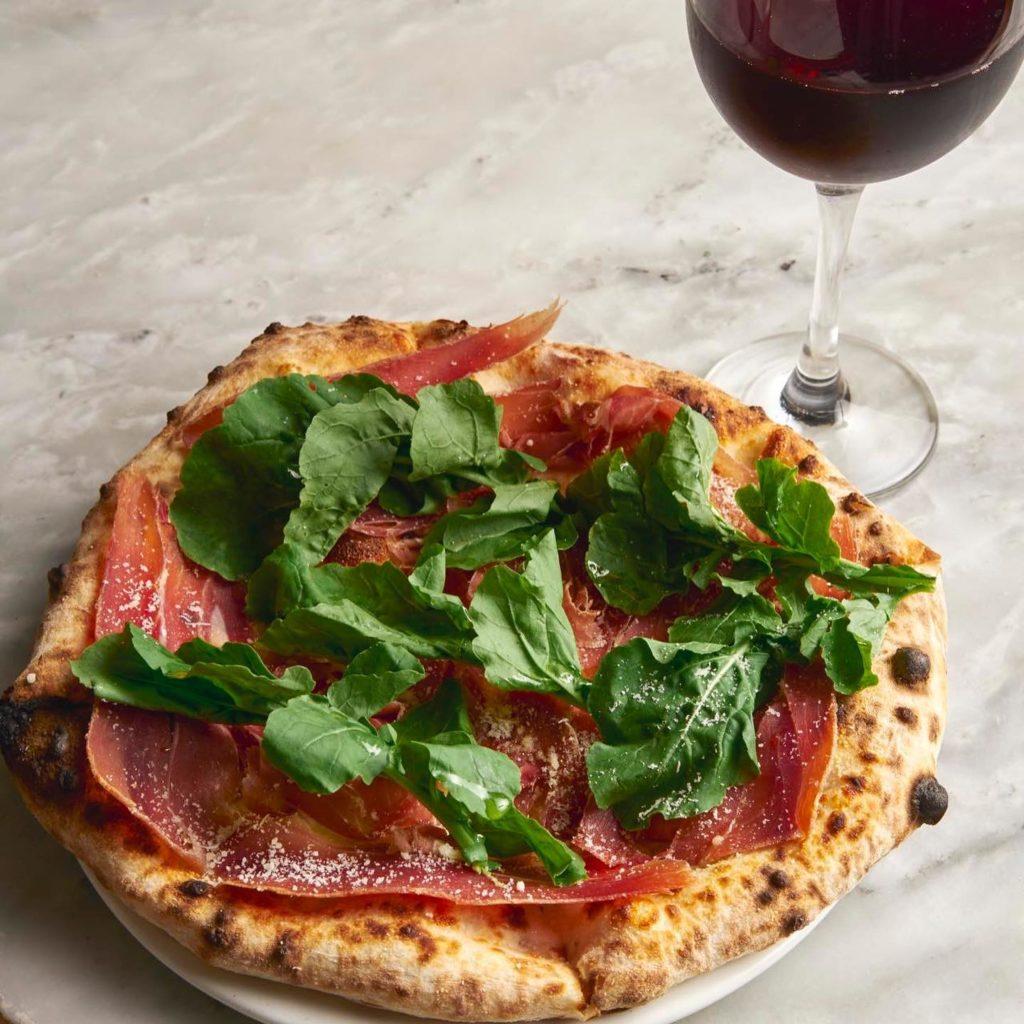 Motorino is a Neapolitan-style pizzeria founded by Belgian Chef Mathieu Palombino in 2008 in Williamsburg, Brooklyn. It has found its way here in the Philippines to serve its mouthwatering pizzas. Even the renowned chef Mario Batali is a fan of their pizza and called it "The Cindy Crawford of Pizza" (I'm a bit confused about what that means). Motorino is known for its Truffle Honey & 4 Cheese Pizza, Prosciutto di Parma Pizza, and Margherita Buratta. Aside from their pizza they also serve pasta such as the Crema Al Tartufo Nero, Frutti Di Mare, and Classic Motorino Meatball Pasta are worth trying on your visit. Make sure to try these flavors when you visit them.

Check out motorinophilippines.com to find out where their branches are located.

Mama Lou's Italian Kitchen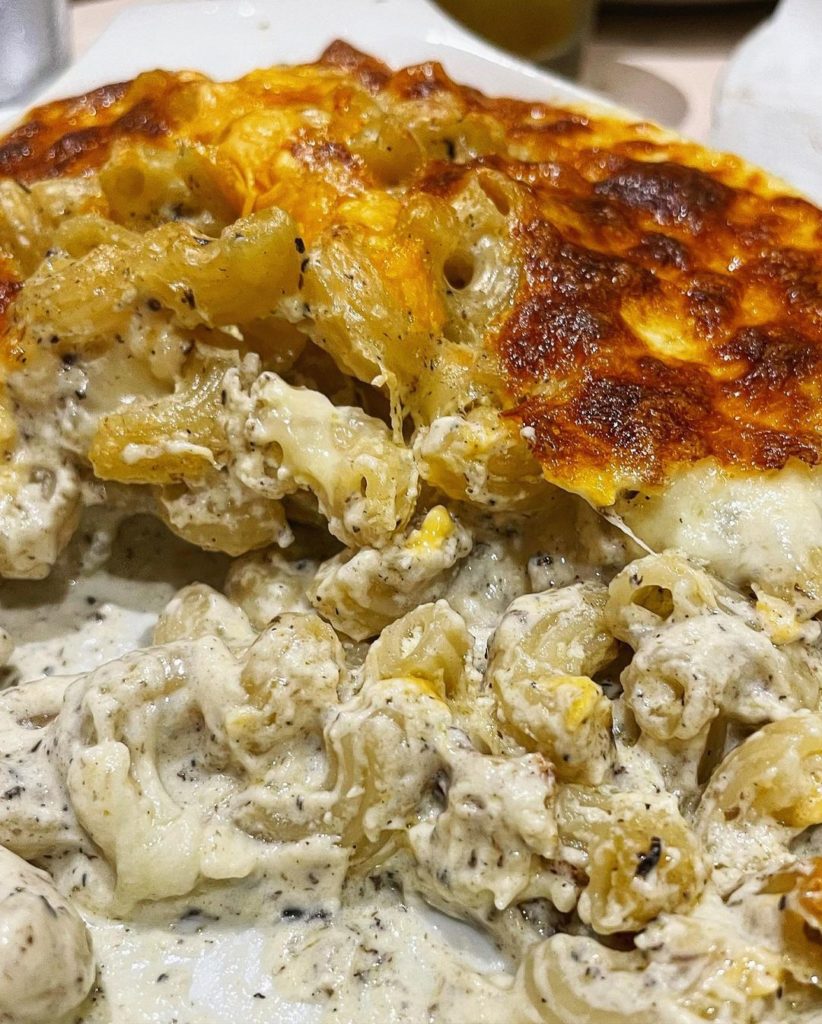 Mama Lou's is a family-owned restaurant that serves homey and comforting Italian dishes. They have come a long way from their humble beginnings in Las Piñas. Now the brand has grown and has multiple branches across Metro Manila and Laguna. Their mouthwatering dishes and warm hospitality have been their signature for more than a decade. Mama Lou's Truffle Mac and Cheese should be an automatic order when you visit this Italian joint along with their Mama Lou's Special Pizza and their refreshing Mama Tea. If you're looking to experience a sense of comfort with great Italian food do check out the nearest Mama Lou's branch in your area!

For the list of menu and branches, visit www.mamalous.com
Salvatore Cuomo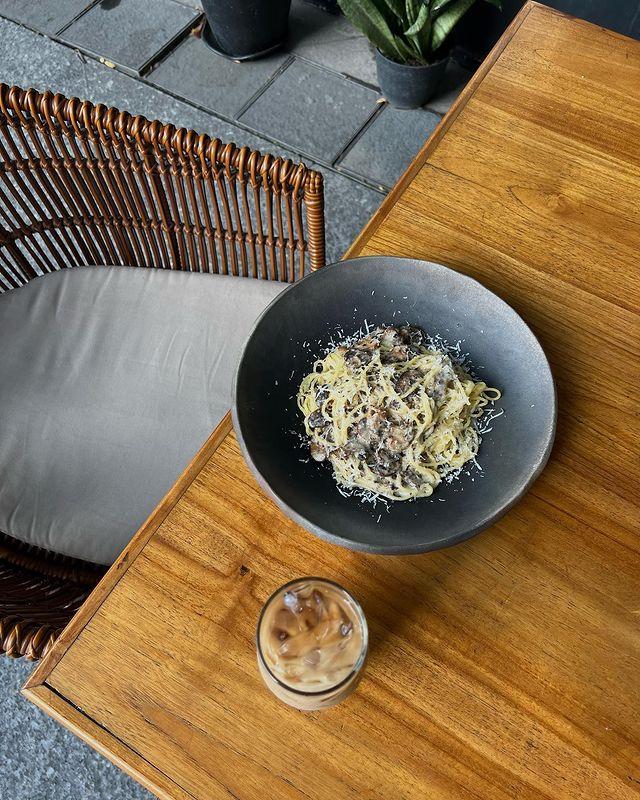 Salvatore Cuomo offers authentic Neapolitan cuisine in a premium yet casual dining experience. The restaurant is part of the company operated by renowned Italian-Japanese chef Salvatore Cuomo. The restaurant is best known for their pizza made with high grade and fresh ingredients that is authentically Neapolitan. Foodies are raving about their "World Champ" DOC (Denominazione Di Origine Controllat) Pizza, which a lot of people says is the closest thing to a pizza form Naples. Another food highlight for Salvatore Cuomo is their Spaghetti con Funghi e Pesto Tartufo Nero and Steak Alla Pizzaiola. Salvatore Cuomo's price point might be above average but the food and ambiance is worth every penny.
Address: G/F Uptown Parade 38th Street corner, 9th Ave, Taguig
Contact Details: (02) 7946 3071
a mano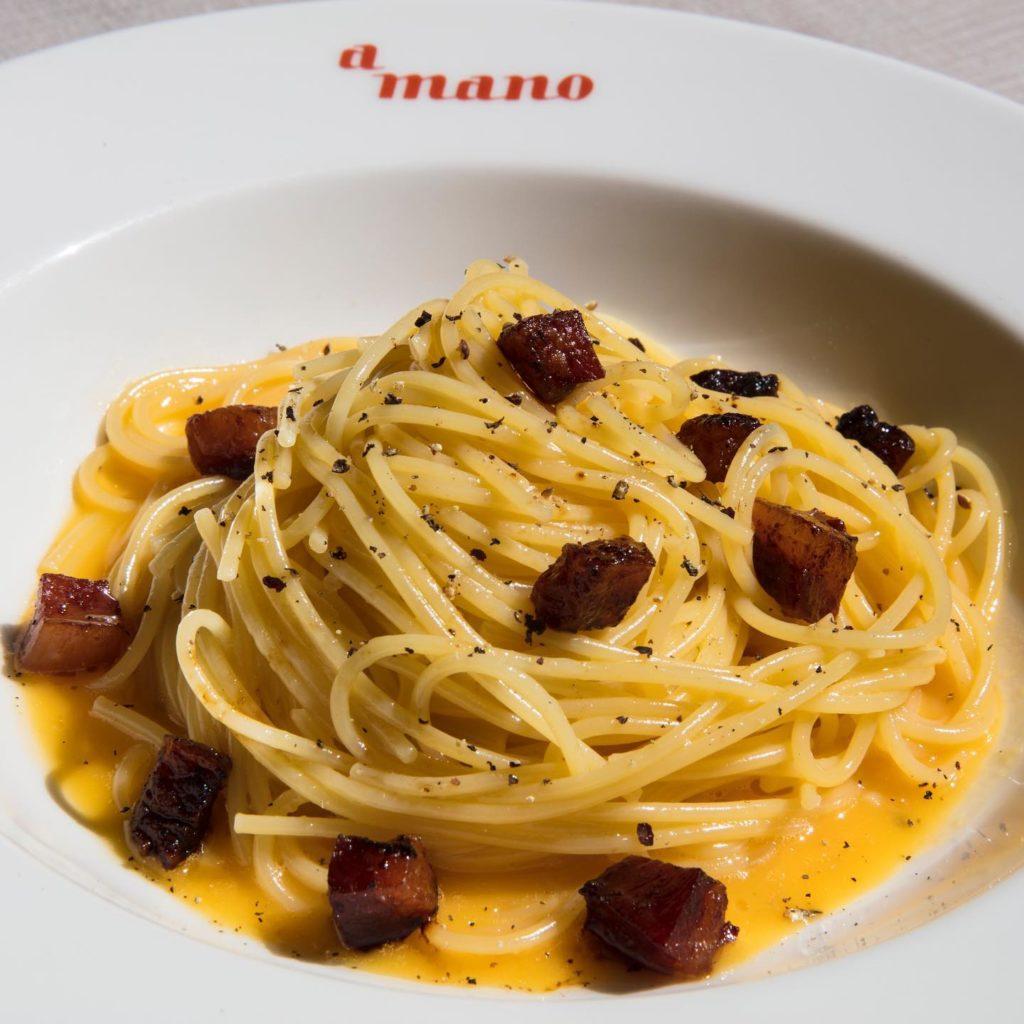 a mano means "made by hand" in Italian and this restaurant is true to its name by serving fresh and handmade Italian dishes. It is the brainchild of Amado Fores, son of Chef Margarita Fores of Cibo. Sauces, pasta, and bread are made from scratch daily to ensure the freshness and quality of each dish. They have a wide selection of hand-made pasta, artisanal dry pasta, and hand-crafted pizzas. The Carbonara Pizza, Foccacia de Recco, and Spaghetti Alla Giapponesse are some of the dishes foodies are raving about. a mano's Tiramisu is a must try, so order it to have a perfect ending on your visit.
Follow a mano's Instagram and Facebook to see their menu and store locations.
Pizzulu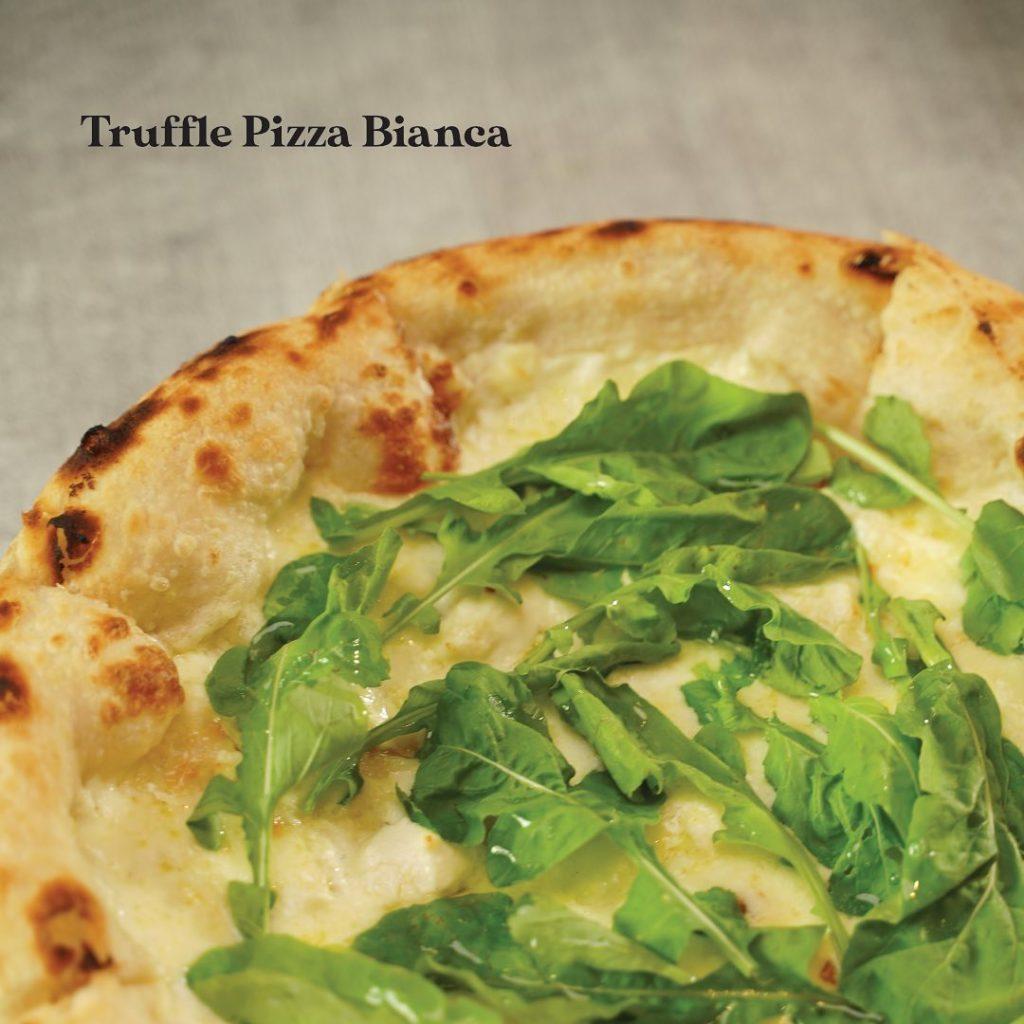 Pizzulu is a hip and chic pizza parlor that started as an online store during the pandemic and is still making waves with its delicious creations. Their signature pizzas can be ordered with either classic flavors or unique toppings and are always made with fresh and quality ingredients. Some of their bestsellers are the Four Cheese Pizza, Black Truffle Mushroom Pizza, and Truffle Pizza Bianca. Also worth noting is that they have an Instagram-worthy restaurant so do take your aesthetic pictures when you visit them.
Address: G/F Eight Forbes Town Road, Bonifacio Global City, Taguig City, Metro Manila, Philippines 1630
Contact Details: 0917 127 2548
Da Gianni Cucina Italiana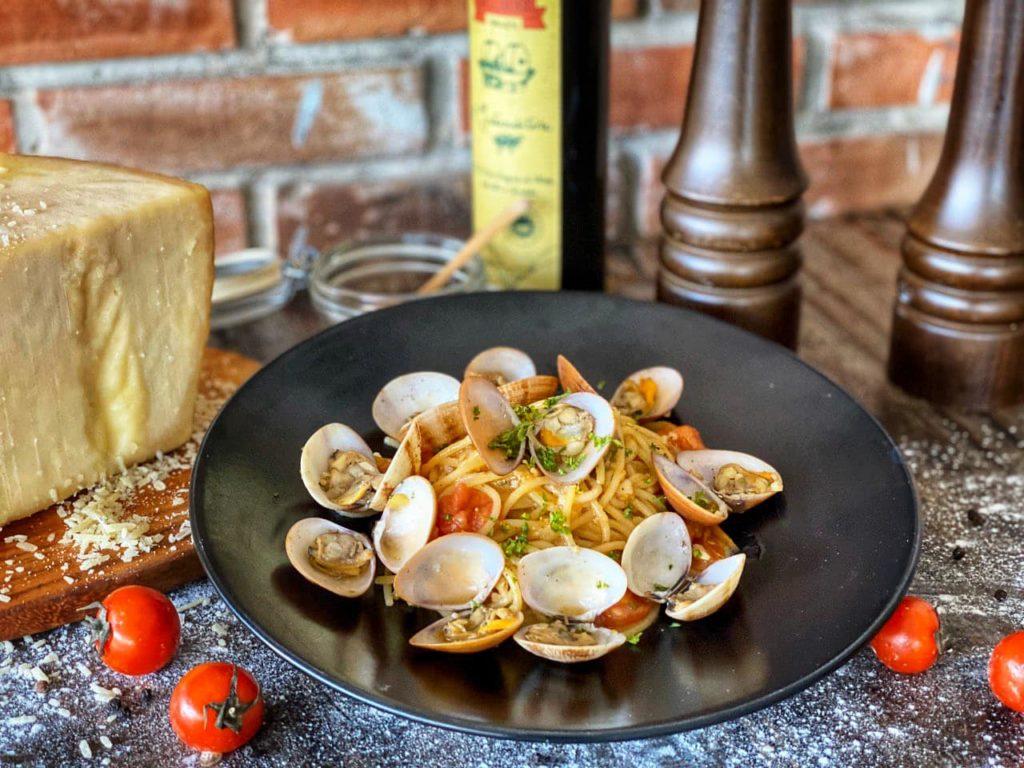 Photo Credit: Da Gianni Cucina Italiana Facebook Page
Matteo Guidicelli opened up this cozy and homey restaurant as a tribute to his grandparents and his Italian heritage. Da Gianni's design and feel is a homage to the actor's grandfather who loved to cooked meals for their family. Foodie favorites that you should try are the Carnevale Pizza, Vongole Pasta, and Baked Burrata. Aside from serving authentic Italian dishes, they also included local twists in their dishes just like the Chorizo De Cebu Tagliatelle.
Follow their Facebook page and Instagram
Caruso Restorante Italiano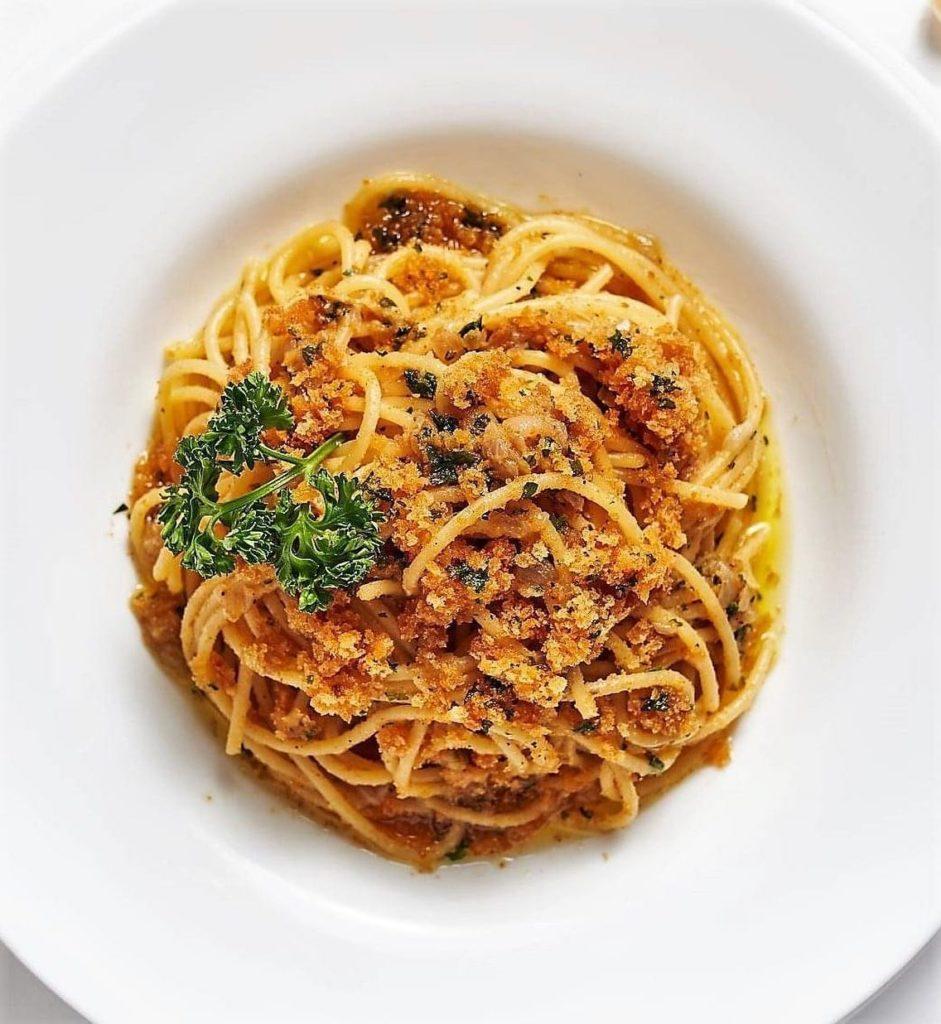 Caruso Ristorante Italiano has served the Filipino palette with fine Italian cuisine for two decades. Owned and managed by Emilio Mina, his love for his wife and passion for Italian dining are what keeps this restaurant unique from others. Caruso is a favorite spot for local personalities such as Jose Mari Chan in satisfying their craving for excellent Italian food. Even the Maestro of Opera, Andrea Bocelli enjoyed his food experience in Caruso when he dined here way back in 2016. Apart from having their homemade pasta and pizza on the menu, they also serve Italian dishes such as Risotto al Funghi Porcini, Osso Bucco di Vitello Alla Milanese and Gelatos. If you're looking to have an exquisite Italian dining experience Caruso Ristorante Italiano is the place to be.
Address: 210 Nicanor Garcia Street, Bel-Air, Makati City.
Contact details: 8895 2451
Have you tried these restaurants? What other Italian restaurants would you recommend? We'd like to know your suggestion so comments it here! Arrivederci!

Follow us on Facebook, Instagram, Tiktok, and Youtube for foodie finds, re-imagined recipes, and easy eats that will take Pinoy bellies on an adventure!